One of the more confusing things in today's conversation around porn is the so-called "health" argument for watching. Many people claim that it is a positive and natural expression of sexuality and even helps attitudes and perceptions around sex.
Sometimes you'll hear an argument when someone is trying to justify watching porn. Sometimes you'll hear it from people who genuinely believe it's healthy and helpful. Many viewers say there's "nothing wrong" with porn and usually end up implying that if someone doesn't want to look at porn, they're a "repressed" or "prudish" human being who needs to have a more open mind.
Related: Is There Such A Thing As A Healthy Amount of Porn?
The frustrating thing about this kind of reasoning is that it can now be found in many popular magazines, websites, and television shows. Porn is often suggested as a relationship builder with your partner, a tool to spice up your sex life, and an overall normal and healthy expression for your physical and mental state.
Nothing could be further from the truth.
Saying porn is good for you is the complete opposite of the truth. And not only is it unhealthy, it is straight up harmful.
So what do you say when people are promoting this harmful idea that porn is actually healthy?
Here's an overview of the science behind the harmful and addictive nature of porn.
The Reward Center
Pornographic images stimulate the dopamine-release centers of our brains and have a reinforcing effect (like any other stimulating substance) that perpetuates the cycle of repeated viewing. So rather than training our brains with the rewarding effects of positive behaviors such as riding a rollercoaster or getting that "runner's high" after competing in a race, we are training our brains to crave porn.
Related: Your Brain On Porn: Gary Wilson's Online Guide To The Latest Science & Research
Eventually, due to this unnatural amount of chemicals flooding your brain, over time, the receptors in the brain need a heavier dose to get the same response that it got the first few times you used. Soon the viewer finds themselves browsing through porn that is darker, more abusive, and more violent; stuff that they would have never looked at before.
Getting the picture of just how "healthy" porn is yet?
A "Bonding" Experience
When someone is viewing porn, a pleasure chemical called oxytocin is released into the brain. Oxytocin is known to increase feelings of attachment, connection, and trust. Studies show that couples in a healthy and well-adjusted relationship exhibit much higher levels of oxytocin than those in a distressed relationship. Because the hormone is naturally released during sex, watching porn triggers the release of oxytocin as well, effectively bonding the person to that experience. Over time, the bond becomes stronger and stronger until it seems unbreakable. Meaning, a porn user is literally bonding themselves to a sexual experience coming from a computer screen, not from their partner.
This is unhealthy because humans are wired to connect to other humans, not to pixels on a screen. The most fulfilling relationships are not ones we have with electronic devices, but with other people. To opt for porn instead of investing in real life relationships is to opt for the unhealthier, less satisfying choice.
No wonder that a 2005 study of Internet users showed a significant connection between pornography use and loneliness.[1]
Perception is Reality
It is also important to note that what we watch will slowly become our expectation of reality. If violent and abusive porn becomes the "norm" for a porn user, they'll expect real sex to be the same. Needless to say, they'll be very disappointed when it isn't. And in some rarer cases, that can be part of why abuse can happen.
Jill Manning, a sociologist, reported that pornography consumption leads to increased marital distress, the likelihood of infidelity, a devaluation of marriage and openness to children, and the acting out of abusive or unsafe sexual practices.[2]
This doesn't sound like the makings of a healthy relationship.
Porn at a Price
Porn is not just harmful for those who view it, but also for those who participate in it. A 2008 study reported that at least 39 porn stars have committed suicide since 1970.[3] Many porn stars are scarred with mental and physical abuse throughout their careers. Many are abused and forced into the industry, being prostituted for the camera.
These are real people who are paying a very real price for this toxic product.
So, is porn healthy?
Not in the least. Not for the viewer, and not for the performer. And we're here to raise awareness on the facts behind just how harmful it is, and why real love and authentic relationships are worth fighting for.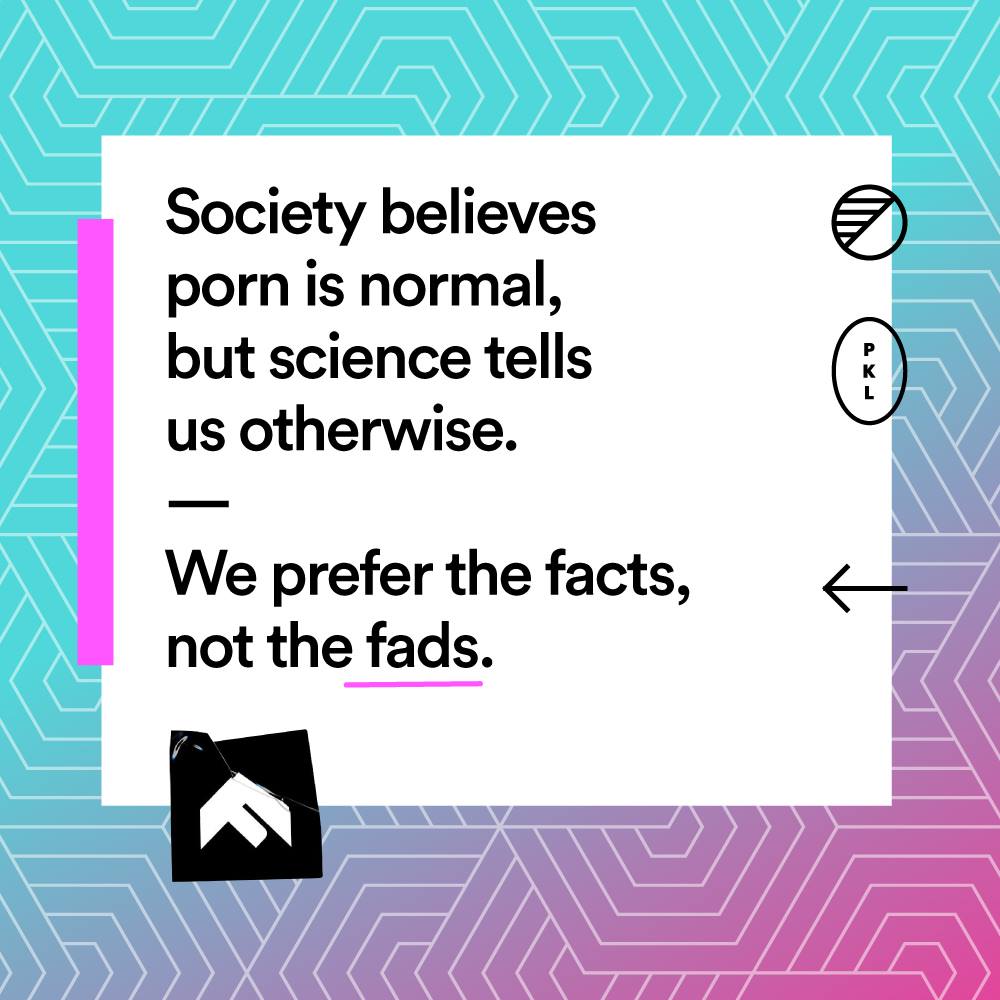 What YOU Can Do
Add your voice to this important conversation. SHARE this article and spread the word on the harmful effects of pornography in society.
[1]Vincent Cyrus Yoder, Thomas B. Virden III, and Kiran Amin, "Internet Pornography and Loneliness: An Association?" Sexual Addiction & Compulsivity 12 (2005): 19-44. "Internet Pornography and Loneliness: An Association?" Sexual Addiction & Compulsivity 12 (2005): 19-44.
[2]Jill Manning, "Hearing on pornography's impact on marriage & the family," U.S. Senate Hearing: Subcommittee on the Constitution, Civil Rights and Property Rights, Committee on Judiciary, Nov. 10, 2005.
[3]Lubben, Shelley. "Pink Cross Foundation." Suicide Deaths in the U.S. Porn Industry since 1970. Pink Cross Foundation, n.d. Web. 21 Aug. 2014