Co-Founder & President
Clay
Clay is a passion-fueled idea machine with a clear vision to impact the world and a loose understanding of how many hours are in a day. While in college, he founded Fight the New Drug with a few like-minded friends. Since then, it has grown into a worldwide movement. Over the years, Clay has presented to more than 100,000 people on the harmful effects of pornography and other forms of sexual exploitation. With an exceptional talent in ugly dance moves and a flair for competitive yard gaming, Clay helps lead the Fight the New Drug team in reaching youth and creating resources to equip and educate in this movement for love.

1
Kindergarten Student of the Month Awards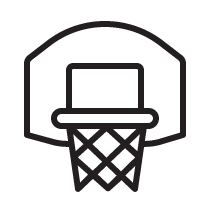 0
Game Winning 3-Pointers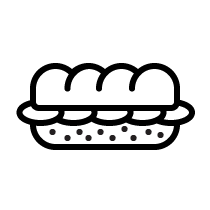 239
Jimmy John's Sandwiches Annually
Bio
Executive Director
Natale
While Natale could be defined by her love of spontaneous dancing and the great outdoors, she's always kept her finger on the pulse of social issues including sexual assault, sexual exploitation, rape culture, human trafficking, and gender inequality—and the connections between these issues and pornography continue to motivate her to create change and help those impacted. With her MBA, a creative background, a whole bunch of passion, and a steady stream of coffee, Natale works closely with Fight the New Drug's team to further this fight for love.

2
Dalmatian Fur Babies

1,000%
Mrs. Doubtfire's Biggest Fan

30+
Musicals Performed
Bio
Executive Assistant
Ashlee
Ashlee's just your average Seattle raised, rollerblading queen, who prides herself in being a 'food snob' and pro-love activist. She believes storytelling is the key to real connection. Her background in journalism, performance arts, and her involvement in preventing sexual harassment and sharing the harmful effects of pornography, motivates her to keep the office and the movement going.

92%
Barefoot

10/10
Parks Crooked

17
Awful Haircuts
Bio
Office Manager & Presentation Coordinator
Haley
Haley loves curating spaces where people can connect and feel deeply known and encouraged to succeed. Her dedication to building systems aimed to help people be the best versions of themselves and feel appreciated drives her management of Fight the New Drug's headquarters. In her free time, you can find her hosting dinner parties, running at 10 pm, and delivering surprise gifts to friends.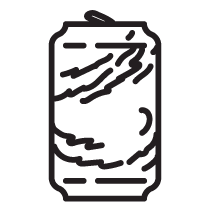 13,140oz
Sparkling Water Consumed Annually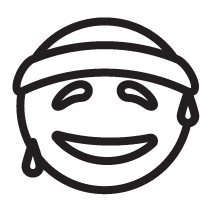 0
Belief In Endorphins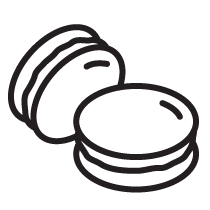 720
Macarons Baked
Bio
Director of Public Outreach
Parker
Parker grew up with a passion for talking. Now, as an adult, his passions have grown to include his wife, their one-eyed dog, and talking. When he learned about this organization and reflected on his experiences in a pornified culture, he knew he could use his passions to make an impact for this global movement. Now, Parker presents to thousands of students every year while overseeing FTND's public outreach and community engagement.

8,762
Dr. Peppers Consumed

100%
Happy Camper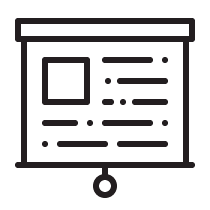 31k+
Youths Presented To
Bio
Director of Videography
James
James has had been involved with nearly every kind of job imaginable. From shooting videos, to screenings bags at the airport with the TSA, to shoveling cow manure. All of this experience has created a drive in James to capture unique stories wherever they may be. He has shot videos in Kenya, Ghana, Haiti, Puerto Rico, Guatemala, and Mexico—but his favorite video was filmed 35 miles from his house. When James isn't producing video content, you can find him getting lost in the hills behind his house with his two dogs.

1
McRib A Year

52.1429
SciFi Books A Year

5
Ukuleles Owned/Played
Bio
Creative Director
Jordan
Jordan is known for his wit, passion for the NBA, WWE Wrestling, and ability to capture the energy of this worldwide movement in his designs. When he's not busy creating, you can find Jordan getting in as many push-ups and pull-ups as possible, or figuring out and explaining the latest design trends. His spirit animal is an alligator, which explains why his hot takes have so much bite.

3
Non-Black Tees Owned

314x
Watched Home Alone

256oz
Water Consumed Daily
Bio
UI/UX Designer & Developer
Scott
Where most people are over 60% water, Scott is at least half of that in coffee. He is a uniquely talented hybrid of designer, developer, and home chef—only two of which come in handy at Fight the New Drug. Knowing at least something about pretty much everything, he's an excellent addition to any pub-trivia team, and perfectly suited to tackle a wide variety of development and design challenges in this worldwide fight for love.

2,329
Miles Biked Last Year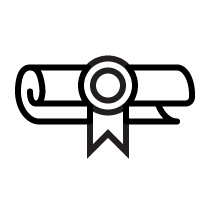 4
Snowboard Instruction Certifications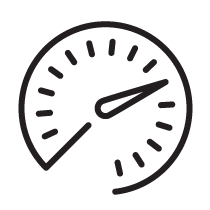 98
Stoke Level
Bio
Communications Manager/Presenter
Layklynn
Layklynn also goes by "Layke," and conveniently, she loves swimming and enjoying nature with her husband, family, and friends. Layke is passionate about advocating for healthy relationships, which is one reason why she resonates with Fight the New Drug's global movement for love. She believes education is empowerment and enjoys giving live presentations to students about porn's harms, managing FTND's social communications, and collaborating with influencers to help raise more awareness.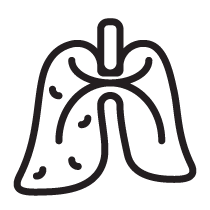 1
Collapsed Lung

365
Avocados Eaten A Year

18
Mugs Owned
Bio
Thanks for your interest! Unfortunately, Fight the New Drug does not currently have any full-time openings.
Fight the New Drug is an equal opportunity employer and we do not discriminate against applicants due to race, ethnicity, gender, veteran status, or on the basis of disability or any other federal, state or local protected class. All applicants applying for U.S. job openings must be authorized to work in the United States.
Through compelling presentations, Fight the New Drug's certified Presenters provide individuals with the opportunity to make an educated and informed decision about pornography. Through thousands of live events, we've reached over one million people through presentations, and with your help can reach even more.  If you are a natural public speaker with a passion to raise awareness on the harms of pornography, please apply.
We are currently seeking presenters for our middle school, high school, and community events, and are accepting applications for both United States and internationally-based presenters. Please note these are contracted positions and do require some travel.
CERTIFIED PRESENTER
Apply today to be considered for a contracted Presenter position with Fight the New Drug!
Are you interested in utilizing your writing skills to help Fight the New Drug educate and raise awareness on the harmful effects of pornography? Our team of contributing writers works closely with our staff to create high-quality, shareable content addressing the harms of pornography and other related issues. Our contributors are contracted and work on their own time and from their own locations.
Thanks for your interest! Our team of contributing writers is currently full, but we pull from applications when spots open up.
CONTRIBUTING WRITER
Apply today to be considered for a contracted Contributing Writer position at Fight the New Drug!