We're a group of passionate and innovative problem-solvers who want to make a difference in the world.
Co-Founder & President
Clay
Clay is a passion-fueled idea machine with a clear vision to impact the world and a loose understanding of how many hours are in a day. While in college, he founded Fight the New Drug with a few like-minded friends. Since then, it has grown into a worldwide movement. Over the years, Clay has presented to more than 100,000 people on the harmful effects of pornography and other forms of sexual exploitation. With an exceptional talent in ugly dance moves and a flair for competitive yard gaming, Clay helps lead the Fight the New Drug team in reaching youth and creating resources to equip and educate in this movement for love.

1
Kindergarten Student of the Month Awards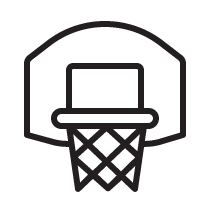 0
Game Winning 3-Pointers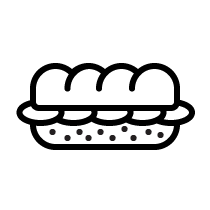 239
Jimmy John's Sandwiches Annually
Bio
Executive Director
Natale
While Natale could be defined by her love of spontaneous dancing and the great outdoors, she's always kept her finger on the pulse of social issues including sexual assault, sexual exploitation, rape culture, human trafficking, and gender inequality—and the connections between these issues and pornography continue to motivate her to create change and help those impacted. With a creative background, a whole bunch of passion, and a steady stream of coffee, Natale works closely with Fight the New Drug's team to further this fight for love.

2
Dalmatian Fur Babies

1,000%
Mrs. Doubtfire's Biggest Fan

30+
Musicals Performed
Bio
Executive Assistant
Ashlee
Ashlee's just your average Seattle raised, rollerblading queen, who prides herself in being a 'food snob' and pro-love activist. She believes storytelling is the key to real connection. Her background in journalism, performance arts, and her involvement in preventing sexual harassment and sharing the harmful effects of pornography, motivates her to keep the office and the movement going.

92%
Barefoot

10/10
Parks Crooked

17
Awful Haircuts
Bio
Office Manager
Rachel
With a masters degree in clinical social work, Rachel is passionate about social justice. When she's not tackling social issues, you'll find her working as a therapist with individuals struggling with pornography use and their partners. Dedicating her life to this movement for love is what brings her the greatest fulfillment. As a native Oregonian, Rachel loves spending time outdoors, rock climbing or exploring new places. What most people don't know is that she has accomplished the art of making grilled cheese sandwiches.

3
Proposals On First Date Rejected

25
Countries Visited

1.25
Plays Written
Bio
Director of Nonprofit Development
Doug
Doug Osmond is a recovering boy band member and has helped several businesses grow and find success in his time as a philanthropic fundraiser. He's passionate about philanthropic work and helping organizations grow through fundraising, and has raised millions of dollars for worthy causes in his career. In his spare time, you can find Doug camping, hanging with his beautiful wife and 5 children, or wandering through the aisles of Costco.

178
Broken Drums Sticks

962
Costco Samples Eaten

0
Bigfoot Sightings
Bio
Editorial Director
Keri
Keri loves people, full stop. She has a journalism background, was raised by therapists, and deeply enjoys kale and cats. Keri seeks to learn from and listen to people from all different backgrounds and perspectives, and prides herself in being a loyal friend and deep empathizer. These qualities drive her to create impactful content that seeks to challenge and inform anyone and everyone on the important issues of sexual exploitation and pornography.

5
Times Reading Harry Potter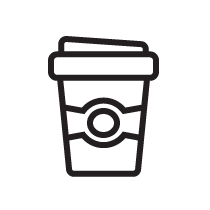 24
Hazelnut Lattes Monthly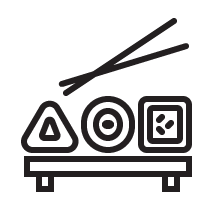 509
Sushi Rolls Eaten
Bio
Director of Marketing
Jasmine
Born in Florida as a first-generation American, Jasmine has traipsed through life learning about and dabbling in just about everything. As a history buff and avid writer, she enjoys researching the latest marketing trends and fighting for love. When she's not promoting Fight the New Drug across social platforms, you can find her cross-legged, listening to American history podcasts or digging into delicious ball park food.

7
Musical Instruments Played

100%
Sings In The Shower

6x
Teeth Brushings Per Day
Bio
Resource Manager
Venice
Venice has degrees in psychology and anthropology and is passionate about research, social issues, and boxed macaroni and cheese with hot sauce. With an Irish-fiddler father and classical-violinist mother, she learned to love music from an early age, and despite having an underdeveloped sense of taste in fine foods, she has a hyper-developed taste in music and podcasts. Venice has performed both qualitative and quantitative research in France, Thailand, and the United States, and is stoked to be part of this global movement for love.

536
Concerts Attended

47%
Diet Is Juice

4x
Moved To Tears Each Day
Bio
Art Director
Jordan
Jordan is known for his wit, passion for the NBA, WWE Wrestling, and ability to capture the energy of this worldwide movement in his designs. When he's not busy creating, you can find Jordan getting in as many push-ups and pull-ups as possible, or figuring out and explaining the latest design trends. His spirit animal is an alligator, which explains why his hot takes have so much bite.

3
Non-Black Tees Owned

314x
Watched Home Alone

256oz
Water Consumed Daily
Bio
Art Director
Scott
Where most people are over 60% water, Scott is at least half of that in coffee. He is a uniquely talented hybrid of designer, developer, and home chef—only two of which come in handy at Fight the New Drug. Knowing at least something about pretty much everything, he's an excellent addition to any pub-trivia team, and perfectly suited to tackle a wide variety of development and design challenges in this worldwide fight for love.

2,329
Miles Biked Last Year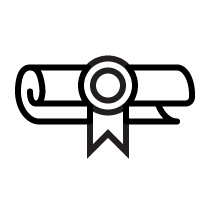 4
Snowboard Instruction Certifications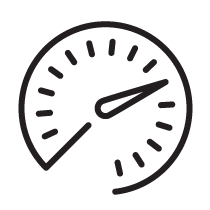 98
Stoke Level
Bio
Videographer
James
James has had been involved with nearly every kind of job imaginable. From shooting videos, to screenings bags at the airport with the TSA, to shoveling cow manure. All of this experience has created a drive in James to capture unique stories wherever they may be. He has shot videos in Kenya, Ghana, Haiti, Puerto Rico, Guatemala, and Mexico—but his favorite video was filmed 35 miles from his house. When James isn't producing video content, you can find him getting lost in the hills behind his house with his two dogs.

1
McRib A Year

52.1429
SciFi Books A Year

5
Ukuleles Owned/Played
Bio
Presenter/Podcast Developer
Garrett
Garrett lives to inspire; from riding his bicycle 3,800 miles across the country to running 30 marathons in 30 days, he doesn't give up easily but insists raising children requires more stamina. He loves the outdoors, road trips, and fighting for love. As one of FTND's veteran presenters, he's spoken to more than 10,000 students about the harmful effects of porn, and is now working on the launch of FTND's first-ever podcast.

2x
Hit By Car

0
Exotic Cars Owned

100%
Up For Adventure
Bio
Presenter/Communications Manager
Parker
Parker grew up with a passion for talking. Now, as an adult, his passions have grown to include his wife, their one-eyed dog, and talking. When he learned about this organization and reflected on his experiences in a pornified culture, he knew he could use his passions to make an impact for this global movement. Now, he presents to thousands of students every year with FTND and manages communication on social platforms.

8,762
Dr. Peppers Consumed

100%
Happy Camper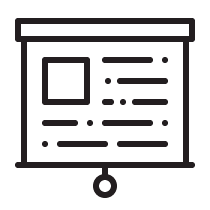 31k+
Youths Presented To
Bio
JOIN THE FIGHT.
WORK AT FTND.
Social Media Manager
JOB DESCRIPTION
Fight the New Drug is seeking an exceptional Social Media Manager to engage and retain our social media following. As our social media guru, you will oversee the social strategy to grow our online presence and will be responsible for the day-to-day operations of managing our social media accounts. We're looking for a creative self-starter who's an expert on social trends and best practices for Facebook, Instagram, Twitter, TikTok, Pinterest, YouTube, Snapchat, and more. As Fight the New Drug's Social Media Manager, it is important that you are someone who stands behind our mission and believes in the importance of this cause. Fight the New Drug is a non-religious and non-legislative organization that exists to provide individuals the opportunity to make an informed decision regarding pornography by raising awareness on its harmful effects using only science, facts, and personal accounts.
RESPONSIBILITIES
Develop an effective social media strategy for all social media platforms in coordination with the Marketing Director.
Manage Fight's social presence by creating and writing shareable content for social media platforms including Facebook, Instagram, Twitter, TikTok, Pinterest, YouTube, and Snapchat, adhering to Fight the New Drug's tone for
each specific audience.
Research and stay up to date on all best practices, social patterns, pop-culture trends, including hashtag research for each platform to stay relevant.
Listen and engage with social followers by responding to comments and messages on all social media platforms.
Grow our exposure through actively seeking and connecting with other relevant social media posts to connect other entities' social media profiles.
Drive traffic and expand brand recognition through social media platforms.
Strategize and implement ways to promote Fight the New Drug's resources, raise funds, and sell merchandise on all social media platforms.
Coordinate with the Marketing Director to strategize and execute Live streams on all platforms.
SKILLS & QUALIFICATIONS
Minimum of 2 years of social media management experience for an organization or brand with proven success.
Prolific knowledge of all major social media platforms (Facebook, Instagram, Twitter, TikTok, Pinterest, YouTube, and Snapchat) and relevant marketing strategies.
Strong copywriting skills, keeping the tone of Fight the New Drug's brand.
A refined eye for design and intermediate skills in designing images.
Analytically minded, able to make decisions based on gathered data and experience.
Organized individual with the ability to manage multiple platforms simultaneously.
Previous marketing experience is preferred.
Self-starter that requires minimal supervision.
Fight the New Drug is an equal opportunity employer and we do not discriminate against applicants due to race, ethnicity, gender, veteran status, or on the basis of disability or any other federal, state or local protected class. All applicants applying for U.S. job openings must be authorized to work in the United States.
We would be nothing without our Fighters, and that's why Contributors are such a valuable part of our FTND team and family. Contributors are Fighters looking to share their skills and talents with the movement. Already have a full-time or part-time job? Currently a student? Looking for something you can do from home? No problem, our contributors work on their own time, in their own locations, to help FTND fulfill projects and promote change. Learn more and apply today!
We are currently accepting intern applications for:
CONTRIBUTING WRITER
Are you interested in sharing your writing skills with FTND? Apply today to join our team of contributing blog writers. The individuals on this team work with our staff to create pieces of content that are published to the blog to help change the conversation and fight for love.
Please note: our team of contributing writers is currently full, but we pull from applications when spots open up.