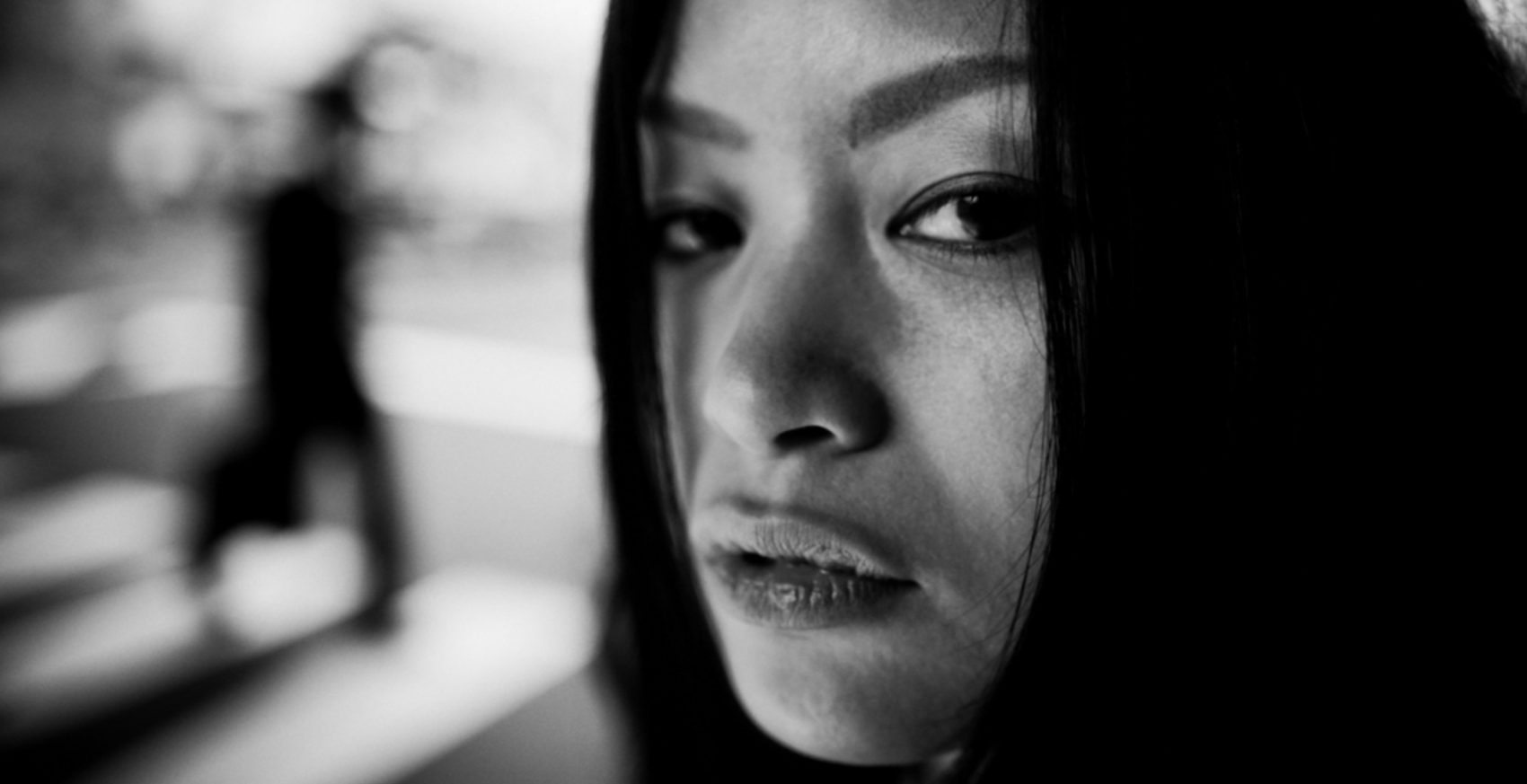 Sex trafficking and porn—most people would think that these issues are completely separate, right? But they'd, unfortunately, be mistaken. Trafficking and porn are both booming businesses, so it's not out of the question that people are taking advantage of vulnerable people for quick cash. The proof is in the stats and survivor stories. 7 minute read.
In our digital age, internet porn is more vast and varied than just about anything else found online. Since our organization's start in 2009, it's become clear that porn is increasingly becoming more accessible, affordable, available, and more anonymously consumed, year after year.
But what's the big deal about all of this? It's just recorded sex, right? Plenty, and we'll tell you why.
What porn consumers don't know
The average porn consumer, likely exposed and hooked in before the age of 18, has no idea what exactly goes into the production of a single pornographic image or video. They might not even think about how or why a performer got to be on camera, or the situation that led them to their involvement with porn. If someone contributed even one, or a substantial amount, of the 42 billion visits to one of the world's most popular free porn sites in 2019, they probably don't understand the likelihood that they might be getting aroused by images of a performer who didn't appear on film under their own free will.
In other words, seeing a victim of human sex trafficking.
Related: How To Identify (And Rescue) A Victim Of Sex Trafficking
That's right. Porn and sex trafficking are inseparably linked, and much of society denies or has no idea of this fact.
For example, a common misconception held by too many porn viewers was tweeted at us after we posted facts about sex trafficking:

This is a comment we see on the regular about porn and sex trafficking. Many think the porn industry and sex trafficking industry are completely separate issues, one being legitimate and the other being an illegal activity that only happens in faraway countries. Absolutely not so.
The truth is, porn, sexual exploitation, and sex trafficking are more closely linked than the average consumer may realize.

Wait, what? Actual sex trafficking?
First thing's first: what is sex trafficking?
Sex trafficking is officially defined as a "modern-day form of slavery in which a commercial sex act is induced by force, fraud, or coercion, or in which the person induced to perform such an act is under the age of 18 years." [1]
That means any instance in which the individual on screen was forced, tricked, or pressured. By that definition, human trafficking is everywhere. [2] Including on porn sets, with professional porn performers who have been tricked, forced, or coerced into doing a sex act on their "no" list, or having sex with a performer on their "no" list. Here's an article where we talk about how that happens regularly.
We're not claiming that all porn is non-consensual. We're just pointing out that some of it is and some of it isn't, and there's no legitimate way to know which is which. (See this article: How Porn Fuels Sex Trafficking.)
Related: How Porn Fuels Sex Trafficking
By the numbers
We live in a world that needs to see concrete numbers to legitimize an issue. Unfortunately, since sex trafficking and sexual exploitation are underground businesses, those numbers are hard to come by. But a lot of what we do know about the current state of the industry comes from survivors, and they have a lot to say about how porn was largely connected to or included in their trafficking or exploitation.
Here are just a few broad stats:
– By some estimates, 4.8 million people are trapped or forced into sexual exploitation globally. (International Labor Organization)
– Sex trafficking is big business—it generates $99 billion annually, just from commercial sexual exploitation alone. (International Labor Organization)
– In one survey, 63% of underage sex trafficking victims said they had been advertised or sold online. (Thorn)
– According to anti-trafficking nonprofit, Rescue:Freedom, in 9 countries, 49% of sexually exploited women said that pornography was made of them while they were being sold for sex.

Exploiting humans is big business
While only 19% of the global approximate 24.9 million trafficking victims are trafficked for sex, sexual exploitation earns 66% of the global profits from human trafficking. The average annual profit generated by each woman in forced sexual servitude ($100,000) is estimated to be six times more than the average profits generated by each trafficking victim worldwide ($21,800), according to the ILO. In fact, according to the Organization for Security and Cooperation in Europe (OSCE), studies show that sexual exploitation can yield a return on investment ranging from 100% to 1,000%. That's huge, and enticing to anyone looking to make bank.
Related: By The Numbers: Which Country Is Watching The Most Internet Porn?
Here's a real-life example. In the Netherlands, investigators were able to calculate the profit generated by two sex traffickers from a number of victims. One trafficker earned $18,148 per month from four victims (for a total of $127,036) while the second trafficker earned $295,786 in the 14 months that three women were sexually exploited according to the OSCE.
What does any of this have to do with porn? It means that exploiting vulnerable people for profit in the sex industry is a sure way to make a lot of money. And seeing as the porn industry is worth an estimated $97 billion on its own, it's clear why many traffickers choose to capitalize on the opportunity to sell explicit images and videos to unsuspecting consumers.
Related: One Simple Rule That Could Stop The Demand For Sexual Exploitation
Take it from an expert. Dr. Karen Countryman-Roswurm, Ph.D., LMSW, is the Founding Executive Director for the Wichita State University, Center for Combating Human Trafficking. Watch this trafficking survivor and leading anti-trafficking expert speak out on the clear connection between the porn industry and sex trafficking industry in this interview from Truth About Porn:
Porn fuels trafficking, and vice versa
Sometimes, pornographic images and videos are fringe "products" from victims being sold for sex. Sometimes, recruiters specifically use force, fraud, or coercion to ensnare vulnerable or unsuspecting people into performing sex acts on camera.
This is the reality of what the porn industry fuels: real people being sexually abused and exploited at the hands of family members, traffickers, and pimps. The collective billions of clicks to porn content directly fuels the demand for sex traffickers to make money by selling videos of their sex slaves to porn sites.  But what about major porn studios and porn sites—aren't they completely separate from the sex trafficking issue?
Absolutely not.

After all, when someone is sex trafficked, there are undoubtedly videos and images taken of them to advertise them online, if nothing else. But sometimes, these images and videos end up on popular sites. The more the mainstream adult entertainment industry flourishes, the more difficult it becomes to distinguish images of trafficked or exploited individuals from consenting ones. And as the demand for violent and dehumanizing content grows, the more sex traffickers can profit from that lucrative porn demand, and the more they'll exploit vulnerable people to get there.
After all, as we've seen from the numbers, it's big business to do so.
Note that even porn that was produced in professional studios also abuse and exploit their performers.
If you're not convinced content on mainstream sites isn't all consensual, read this Jezebel.com story, this story on Daily Beast, this story on Complex.com, this Rolling Stone story, this Bustle.com story, this story on CNN, this NY Post story, this Gizmodo.com story, this BBC report, this Florida Sun-Sentinel report, this Daily Wire story, this Buzzfeed News profile, and this UK Independent story for further proof that the mainstream porn industry features nonconsensual videos and videos of trafficked individuals. And yes, this includes videos on Pornhub and other mainstream porn sites.
Not all porn, but there's no way to know
Again, we are not saying all porn is non-consensual. Some of it is and some of it isn't, and when consumers watch it, there's no way for them to definitively know which is which.
Related: 5 Simple Ways You Can Fight Sex Trafficking In Your Daily Life
So, would you buy from a company if you knew that some, but not all, of their products were made with child labor? Would you support a store that abused some, but not all, of their employees? How can it be okay to say that "porn is okay because participants give their consent," when we know for a fact that some—probably much more than you think—do not?
As an anti-porn organization, this is exactly why we do what we do and why we're fighting to stop the demand for sexual exploitation. By creating awareness, by educating others on why porn is tangibly harmful to our world, we are creating a movement of change around the world that surely puts a dent in the massive porn industry.
Knowledge is power, and being aware of the facts is an important step in decreasing the demand for porn and helping to eliminate sexual exploitation and sex trafficking.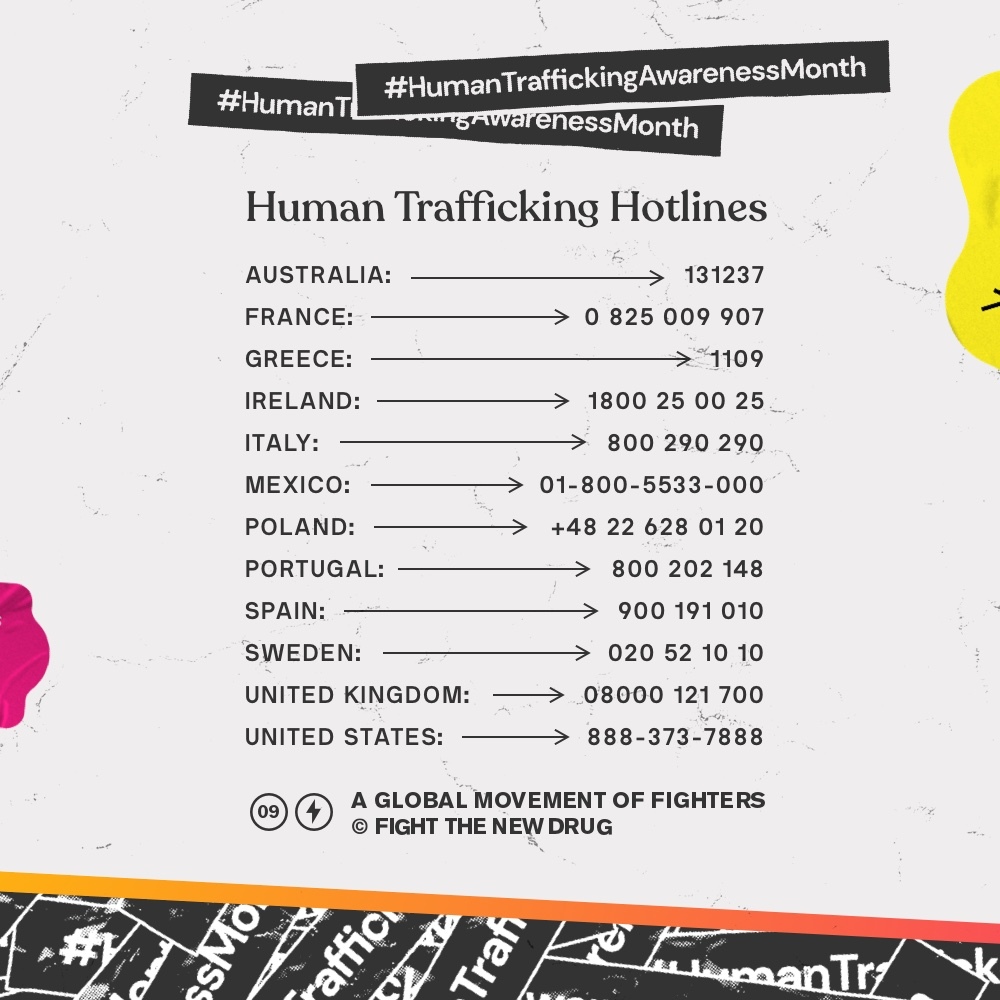 [1] Trafficking Victims Protection Act (TVPA) Of 2000. Pub. L. No. 106-386, Section 103 (8) (A).
[2] Peters, R. W., Lederer, L. J., And Kelly, S. (2012). The Slave And The Porn Star: Sexual Trafficking And Pornography. In M. Mattar & J. Braunmiller (Eds.) Journal Of Human Rights And Civil Society 5: 1-21. Retrieved From Http://Www.Protectionproject.Org/Wp-Content/Uploads/2012/11/TPP-J-HR-Civ-Socy_Vol-5_2012-W-Cover.Pdf; Malarek, V. (2009). The Johns: Sex For Sale And The Men Who Buy It. (Pp. 202-204) New York, NY: Arcade; Farley, M. (2007). Renting An Organ For Ten Minutes: What Tricks Tell Us About Prostitution, Pornography, And Trafficking. In D. E. Guinn & J. DiCaro (Eds.) Pornography: Driving The Demand In International Sex Trafficking, (P. 145). Bloomington, IN: Xlibris. D. M. Hughes. (2000). "Welcome To The Rape Camp": Sexual Exploitation And The Internet In Cambodia. Journal Of Sexual Aggression, 6(1-2), 29-51. Doi:10.1080/13552600008413308