AN INTERACTIVE & AGE APPROPRIATE PRESENTATION
Why it's critical to educate students on the harmful effects of pornography—even if it's not part of the curriculum or considered taboo…
Although the negative effects of online pornography are well-documented, few realize that one demographic is especially at risk. Studies show that most young people have been exposed to porn by age 13, British Board of Film Classification. (2020). Young people, pornography & age-verification. BBFC. Retrieved from https://www.bbfc.co.uk/about-classification/researchCOPY and according to a nationally representative survey of U.S. teens, 84.4% of 14-18 year-old males and 57% of 14-18 year-old females have viewed pornography. Wright, P. J., Paul, B., & Herbenick, D. (2021). Preliminary insights from a U.S. probability sample on adolescents' pornography exposure, media psychology, and sexual aggression. J.Health Commun., 1-8. doi:10.1080/10810730.2021.1887980COPY Because the brain is not yet fully developed during teenage years, young people are particularly susceptible to the potential harms of pornography.
Unfortunately for students, schools have few—if any—resources dedicated to preventing addressing this issue in effective ways. This is especially concerning considering all the research that shows how pornography normalizes sexual violence and unhealthy relationship dynamics. Wright, P. J., Tokunaga, R. S., & Kraus, A. (2016). A meta-analysis of pornography consumption and actual acts of sexual aggression in general population studies. Journal of Communication, 66(1), 183-205. doi:https://doi.org/10.1111/jcom.12201COPY Rothman, E. F., Kaczmarsky, C., Burke, N., Jansen, E., & Baughman, A. (2015). 'Without Porn … I Wouldn't Know Half the Things I Know Now: A Qualitative Study of Pornography Use Among a Sample of Urban, Low-Income, Black and Hispanic Youth. Journal of sex research, 52(7), 736–746. https://doi.org/10.1080/00224499.2014.960908COPY
"FIGHT THE NEW DRUG DESTIGMATIZES THE TOPIC AND USES A SCIENTIFIC APPROACH"
Student Learning Outcomes
Students are inspired to join thousands of others around the world who avoid pornography, while speaking unashamedly about a typically uncomfortable topic. Of course, practical steps for getting help are also covered.

The latest research on harmful and addictive substances

Learn pornography's addictive effects and how it can harm the brain

Discover how pornography can play a role in damaging relationships

Gain an in-depth understanding of how pornography affects society

FREE access to an anonymous online recovery program for those struggling

Receive support from a global movement of young people
Please understand, our message is

non-religious

 and 

non-legislative

.

"Our school has tried other approaches in addressing the issue of pornography, most of which did not resonate. Fight the New Drug's presentation had our students laughing, participating, and learning."
HEIDI WASDEN
Parent

"The feedback from the staff and students was very positive. I believe the message shared regarding the impact of pornography on the brain, relationships, and society, was impactful for the students. I would recommend this presentation to all schools."
RODNEY HORTON
School Principal

"The feedback we've gotten from these assemblies has been tremendous. Parents, administrators at the schools, we've all been very excited about the message this promotes to our students."
AIMEE WINDER NEWTON
Salt Lake City County Council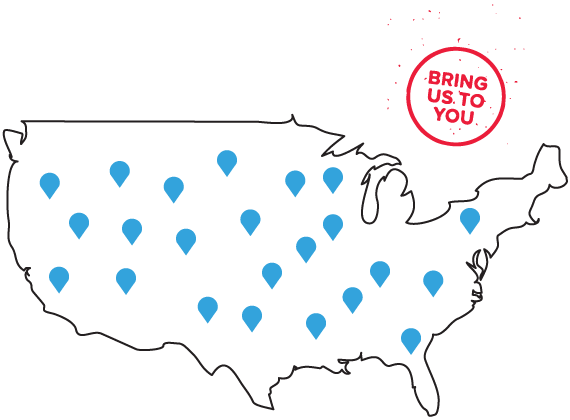 100
KEYNOTE PRESENTATIONS
QUESTION 1
Overexposure to pornography can decrease your interest in a real romantic relationship.
AGREE PRE-PRESENTATION
56%
AGREE POST-PRESENTATION
90%
QUESTION 2
Pornography releases the same chemicals in your brain as other hard drugs.
AGREE PRE-PRESENTATION
42%
AGREE POST-PRESENTATION
90%
QUESTION 3
Viewing porn is harmless.
OF STUDENTS SHIFTED TO DISAGREE
QUESTION 4
A person can become addicted to porn.
OF STUDENTS SHIFTED TO AGREE
QUESTION 5
Porn is bad for our society.
OF STUDENTS SHIFTED TO AGREE
INTERESTED IN HOSTING A LIVE PRESENTATION?
Join the 500+ schools who are proactively addressing the issue of pornography.
Simply fill out the form below and Top Youth Speakers will be in touch.
Or call Top Youth Speakers at 1-800-799-1460 x1