Studies show that most young people have been exposed to porn by age 13, British Board of Film Classification. (2020). Young people, pornography & age-verification. BBFC. Retrieved from https://www.bbfc.co.uk/about-classification/researchCOPY and a nationally representative survey of U.S. teens shows 84.4% of males and 57% of females ages 14-18 have viewed pornography. Wright, P. J., Paul, B., & Herbenick, D. (2021). Preliminary insights from a U.S. probability sample on adolescents' pornography exposure, media psychology, and sexual aggression. J.Health Commun., 1-8. doi:10.1080/10810730.2021.1887980COPY Although pornography's negative effects are well-documented, unfortunately for students, schools have few resources dedicated to addressing this issue.
Fight the New Drug's non-religious and non-legislative presentations utilize science, facts, and personal accounts to help individuals make an informed decision regarding pornography.

How porn can impact individuals

How porn can impact relationships

How porn can impact society

Free, age-appropriate resources

Current research on porn's harms

Support from a global community

"Our school has tried other approaches in addressing the issue of pornography, most of which did not resonate. Fight the New Drug's presentation had our students laughing, participating, and learning."
—Heidi, Parent

"Very positive feedback from staff and students. The message regarding the impact of porn on the brain, relationships, and society, was impactful for the students. I recommend this presentation to all schools."
—Rodney, School Principal

"The feedback we've gotten from these assemblies has been tremendous. Parents, administrators at the schools, we've all been very excited about the message this promotes to our students."
—Aimee, Community Leader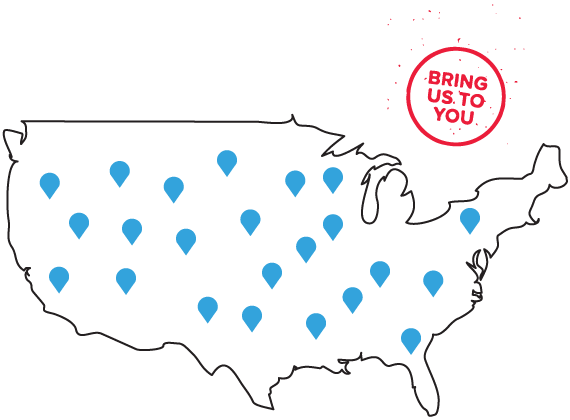 QUESTION 1
Frequent porn consumption can impact romantic relationships.
AGREE PRE-PRESENTATION
56%
AGREE POST-PRESENTATION
90%
QUESTION 2
Porn consumption triggers a similar response in the brain as addictive substances like nicotine.
AGREE PRE-PRESENTATION
42%
AGREE POST-PRESENTATION
90%
QUESTION 3
Viewing porn isharmless.
OF STUDENTS SHIFTED TO DISAGREE
QUESTION 4
Porn can be habit-forming.
OF STUDENTS SHIFTED TO AGREE
QUESTION 5
Porn negatively impacts society.
OF STUDENTS SHIFTED TO AGREE
For more information from our presentation coordinator at Top Youth Speakers, complete this form or call 1-800-799-1460 x1