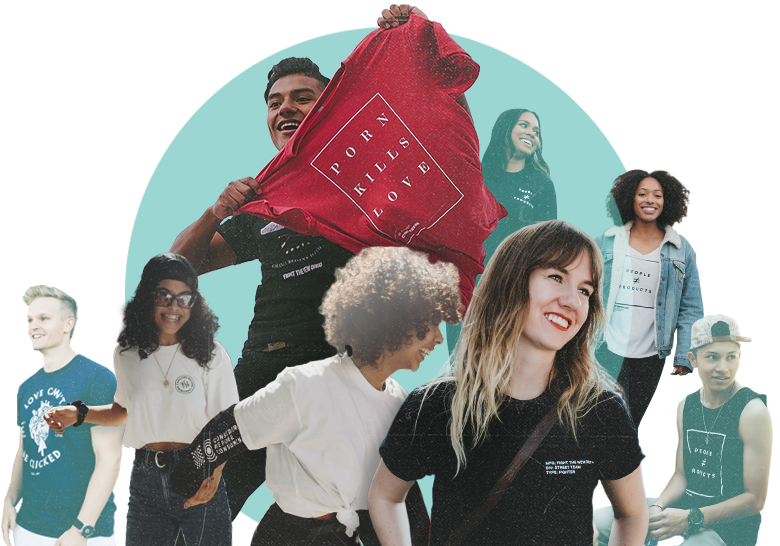 Fight the New Drug is a federally recognized 501(c)(3) organization. All donations are 100% tax deductible. (Tax ID: 26-3550143)
Fight the New Drug is a federally recognized 501(c)(3) organization. All donations are 100% tax deductible. (Tax ID: 26-3550143)

Join Fighter Club for as little as $10/month.

Small donation.
Significant impact.
What Your Donation Supports
Since 2009, Fight the New Drug has been sharing the science and research on the harmful effects of pornography. Help us continue to educate others and change the conversation about porn.

Create a fundraiser on Facebook or put a donation sticker on your Instagram story.
GIVE ON FACEBOOK

The Paypal Giving Fund will cover 100% of the processing fees for your donation.
DONATE VIA PAYPAL

Shop on AmazonSmile, select Fight the New Drug as your charity, and Amazon will donate 0.5% of your purchase total.
Shop on AmazonSmile