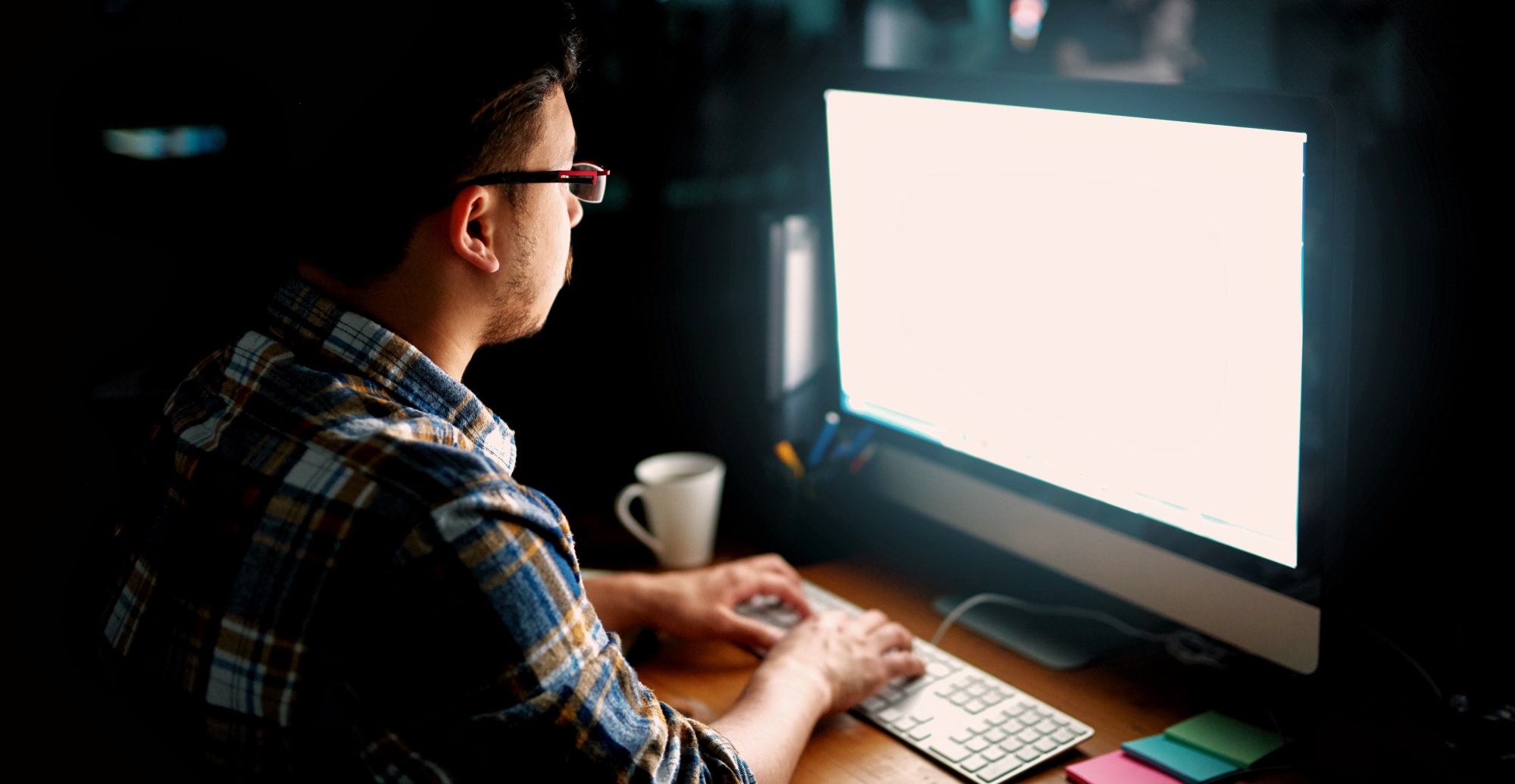 The porn industry has never been worth more, but it's also never been in more financial trouble. Crazy, right? Free porn sites have completely dismantled the industry from the inside, forcing performers to do more extreme acts on camera for more money, or sell sex on the side to make ends meet.
Porn, as we all know all too well, is everywhere. What used to be confined to adult theaters and magazines, videotapes, and DVDs is now available at the fingertips of anyone with a phone, tablet, computer, and internet connection. So the people performing in porn, making porn, and selling porn must be rich, right?
Not exactly.
With the rise of so-called "tube sites"—free sites where tons of content is available with a single click—making money off of porn has become increasingly difficult, according to a story published by the Canadian Broadcasting Corporation. A porn producer, who we'll call M.S., interviewed on the CBC radio show "Day 6" and gave this overview of what's happened in the porn industry:
"We had a goose that was laying golden eggs at one point in time. We were going around collecting the eggs, but we didn't really protect the goose."
That loss of revenue—the end of a steady stream of "golden eggs"—has changed the porn industry in major, and probably irreversible, ways. Most porn used to be produced by major studios, but now those studios are all but gone, marginalized or put out of business entirely by the increasing amount of free and self-produced content. Increasingly, says M.S., performers are producing and publishing their own content online via subscription services that allow for more interactivity and control of the product.
Related: Fueling Exploitation: The Problem With Paying For Porn And Watching For Free
"The future of pornography," according to M.S., "is the [performer who] makes [their] own product and markets it to [their] own audience."
At least, in theory, this provides performers with increased control, and means they don't have to share their profits with any studios or agencies. The rise of OnlyFans, too, has added to this control, in theory.
The other side of the coin
This sounds like a good thing for everybody, right? More independence and control mean safer working conditions, better income, and the right to decide for oneself whether porn is actually what they want to be doing. To an extent, that's true—M.S. says that the personal subscription-based services give performers the ability to avoid the increasingly destructive product produced by the traditional porn industry.
"It seems the [studio-produced] product has gotten more aggressive [and] violent," he says. "[It] portrays sex in a manner I'm not comfortable with."
Related: The Problem With Saying "If You Don't Like Porn, Don't Watch It"
Yes, self-control allows performers to do only what they're comfortable doing. But the porn industry's shift away from its studio-based roots hasn't been as beneficial as it might seem initially. As studios have become increasingly obsolete, many performers have found themselves out of work, out of money, and without any good alternatives. That's led more and more, according to M.S., to involvement in selling sex just to pay the bills—whether by choice or not.
"When I came into the business in 1992, we were very tight-knit," he says. "Nobody in the industry was [selling sex on the side] and if they were, they were keeping it way, way under the radar. Nowadays, I can actually count the number of girls who don't [sell sex] on one hand."
But why do they do it?
Obviously, porn performers being forced into selling sex by circumstances beyond their control isn't a healthy or sustainable thing.
Fading though it might be, the traditional porn industry is already closely linked to violence, sexual exploitation, and human trafficking, things that no person should ever have to face. Since the idea of self-produced porn is pretty new, there aren't a lot of facts and figures to demonstrate that it's substantially better or safer than the traditional model, so claims that it is are largely unproven. As with anything, it's likely that more problems will become clear as this model becomes more popular and more performers end up taking the self-produced and distributed route.
Already, some potential problems are becoming clear.
Related: 5 Ways Porn Can Harm Your Brain, Body, And Quality Of Life
Having that amount of control can be safer than getting abused by a studio or getting trafficked, but it's also putting people into a position in which their personal relationships can be the subject of, or at the very least deeply affected by, porn. As are most porn-saturated relationships, actually. There's endless evidence suggesting that porn and relationships don't mix, so this isn't a path that anyone should have to go down just to survive.
And not to mention that a performer fueling the demand for more sexual exploitation by exploiting their personal relationships isn't exactly healthy, or ideal. After all, when you watch porn, there's no way to know what kind of "consent" the actors have given. You can't assume, just because someone appears in a porn video, that they knew beforehand exactly what would happen or that they had a real choice or the ability to stop what was being done. This is true for the industry as a whole, including self-produced content.
Related: "You're Gonna Be A Star": The Day I Was Raped On A Porn Set
And even assuming all the content is consensual and safely produced, it's still a toxic product that fuels the demand for exploitation elsewhere.
So, is the solution paying for porn?
The reality is, paying for porn won't erase the inherent issues with the industry itself and the product it sells.
When a consumer pays to watch porn, that money directly fuels the industry that supports the abuse, exploitation, and trafficking around the world. And supporting pay-to-view porn sites or getting a subscription/monthly membership to any porn site means directly financially supporting an industry that often ignores the abusive experiences of performers or blacklists performers who speak out on abusive practices.
Related: Not All Porn Is Consensual. Don't Believe It? Just Ask These Performers.
Of course, not every performer in the adult entertainment industry has been trafficked or severely abused, however, contributing financially is contributing to the issue and the growing demand for sexual exploitation overall.
Not to mention that contributing money to porn is financially fueling an industry that is known for miseducating young people about sex and fueling behaviors and beliefs that hurt relationships and individuals.
We are not claiming that all porn is non-consensual, but rather, raising awareness that there is often no way to tell if the porn a consumer views is completely consensual or produced with coercion.
Note that even porn that was produced in professional studios also abuse and exploit their performers.
If you're not convinced content on mainstream sites isn't all consensual, read this Jezebel.com story, this story on Daily Beast, this story on Complex.com, this Rolling Stone story, this Bustle.com story, this story on CNN, this NY Post story, this Gizmodo.com story, this BBC report, this Florida Sun-Sentinel report, this Daily Wire story, this Buzzfeed News profile, and this UK Independent story for further proof that the mainstream porn industry features nonconsensual videos and videos of trafficked individuals. And yes, this includes videos on Pornhub and other mainstream porn sites.
Why this matters
And as always, one of the biggest questions is, "What next?" A porn performer's career generally has a very short lifespan, and performing in porn doesn't often set them up well for a different career—in fact, being associated with porn can have catastrophic consequences for performers who try to find jobs outside of the industry.
Related: TikTok Videos Of Underage Teens Are Reportedly Being Stolen And Uploaded To Pornhub
Suggesting that the new trends in the porn industry are somehow a cure-all for these problems just isn't true. It's important to remember that porn, no matter how it's done, isn't a recipe for success, and encouraging performers to participate because the new models are "better" and "safer" just isn't right or responsible. Because there's no such thing as "ethical porn" or "healthy porn."
Research is continually showing how much porn is harmful to consumers, personal relationships, and society. Sexual exploitation, no matter how it's produced or packaged—by studio, by a solo performer in their own home, by in-person sex selling—is unhealthy for both performers and consumers. This is why we fight to stop the demand for sexual exploitation, and fight for real, healthy relationships.
Need help?
For those reading this who feel they are struggling with pornography, you are not alone. Check out our friends at Fortify, a science-based recovery platform dedicated to helping you find lasting freedom from pornography. Fortify now offers a free experience for both teens and adults. Connect with others, learn about your compulsive behavior, and track your recovery journey. There is hope—sign up today.