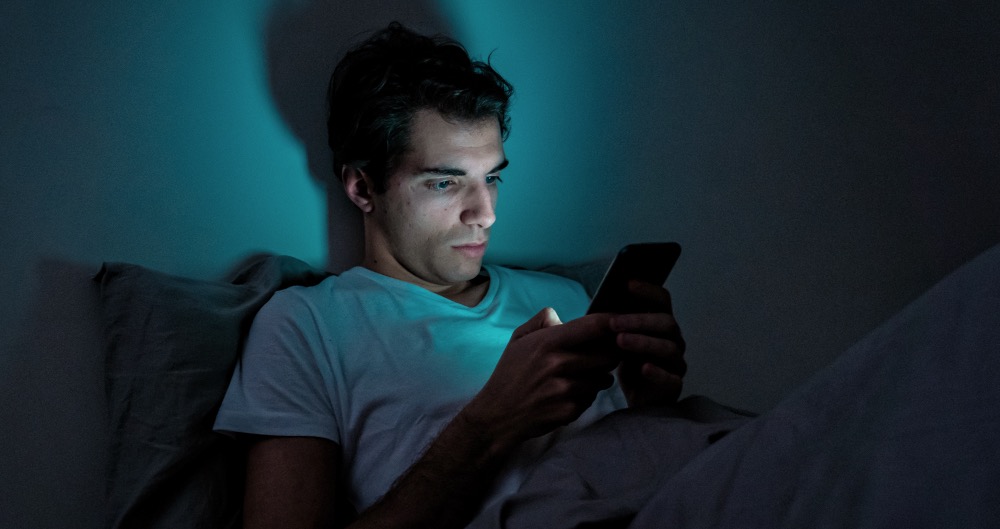 Many people contact Fight the New Drug to share their personal stories about how porn has affected their life or the life of a loved one. We consider these personal accounts very valuable because, while the science and research is powerful within its own right, personal accounts from real people seem to really hit home about the damage that pornography does to real lives.
We received this message from an international Fighter, who realized that porn is exploitation of vulnerable men and women, and he decided he couldn't contribute to their exploitation. His message shows the value in realizing that porn performers don't often turn to porn out of desire, but desperation.
FTND team,
I remember when I first saw the picture of almost naked women on the thumbnails of videos. I was 11 years old back then. I have always thought that porn was real enjoyment for the consumer and the performer, and it'd be like a fantasy. Even so, I fought with all I had in order to evade them because somehow I knew it wasn't healthy.
Unfortunately, deeply in my brain, the rewiring started, the shifting started to happen to my brain. I had no idea what was happening, but I kept going back to these images from time to time until I started to engage more and more with this kind of content. I was being sucked slowly into an endless black hole. I tried to stop myself and to put some sort of borders but I failed in most of my attempts to get my freedom back.
Related: How Can You Know For Certain The Porn You're Watching Is Consensual?
As I grew up, my attachment became stronger and stronger to pornography. Later, I started to notice my depression when I would decide to stop watching it. The more I got away from it, the more of depression I feel because.

I started to educate myself about it and its negative side-effects. I learned how harmful it is. Once, when I was hovering with my mouse over a video, I thought about how each click helps to enslave another human being into the life-long suffering of the industry. I started to question my ethical standards and my very human values. What was I really contributing to?
Step by step, I moved a few steps backward to see the whole picture. I started to build my anti-porn and anti-objectification mindset, which is what led me to the start of my freedom. I now see that when I point to someone's body for my own enjoyment and entertainment, it's a humiliation for both me and the other person.
How we can belittle a person's mind from dreams, ambitions, creativity, emotions, and the whole universe within each body just for a fleeting, superficial feeling of joy and a superficial perception of other people?
Related: 6 Cases Of Nonconsensual Porn And Rape Tapes Pornhub Doesn't Want Consumers To Know About
Just like we are belittling the word "love," a very beautiful word, we as a society now use it to point out to simple sexual attraction.

Love isn't objectification. It's sharing with a partner your mind, your ideas, your stories, and the understanding of one another. The whole thing isn't about each one's freedom to watch whatever they want, it's a human catastrophe.
When I would start to forget all these things about porn, I would step back and think: when was the last time I heard a girl's REAL dream is to get naked for money? I knew that every single female I saw on screen likely had deep problems, which lead to this extent of depression and emptiness. Behind each video, someone who doesn't need our exploitation of them. I started to see everything now from a different perspective.
Related: Not All Porn Is Consensual. Don't Believe It? Just Ask These Performers.
Now, when I see porn ads, it even makes me feel sick to think that you have to pay to get access to certain content. The issue is, how can we simply put a price to belittle and exploit others? It's more than a scientific and psychological health issue, it's a humanity issue.
I'm not perfect, but what I'm aware of now is that I'm fighting with all I have to get my freedom from this catastrophic perception of others. And as long as I'm fighting, I will never lose.
I want to finish my story with this quote: "To be born as a male, it's your destiny, but to become a man, it's created by your own hands." Really, my thoughts and actions reflect who I am as a person, and reflect what I am contributing to in this world. What are you contributing to?
Thank you, FTND!
–A.

Why This Matters
We applaud this Fighter for deciding to break away from his porn habit and for seeing performers as people, instead of just sexual objects.
Porn promotes the idea that people are just body parts, nothing more. When a consumer sees pornographic images, research shows that they detach the performers on screen from their humanity, and see them as nothing more than objects. How is that healthy?
Related: Study Finds Men's Magazines And Convicted Rapists Use The Same Language To Describe Women
To give you an idea of the effect pornographic images have on consumers, a study by Princeton psychologists showed a group of men pictures of male and females, some barely clothed and some not. During the study, the psychologists monitored their medial prefrontal cortex (mPFC), which is involved in recognizing human faces and distinguishing one person from another. For the most part, the mPFC was activated with each picture. However, when the men viewed the pictures of sexually dressed women, it was not activated. Basically, the automatic reaction in the men's brains suggests that they didn't perceive the women as fully human. Just as a body.

What's more, we now know that one of the industry's dirty little secrets is it's not all totally consensual.
We are not claiming that all porn is non-consensual, but rather, raising awareness that there is often no way to tell if the porn a consumer views is completely consensual or produced with coercion.
If you're not convinced that there are porn videos on mainstream sites that are real rapes on tape, read these real experiences from porn performers. And read these real stories from famed performers like Linda Lovelace, who reminds consumers that they're watching her rape on tape when they watch the films she starred in.
Related: Are Porn Sites Protecting Victims Of Nonconsensual Content? We Investigated, Here's What We Found
And if you're still not convinced content on mainstream sites isn't all consensual, read this Jezebel.com story, this story on Daily Beast, this story on Complex.com, this Rolling Stone story, this Daily Beast story, this Bustle.com story, this story on CNN, this NY Post story, this Gizmodo.com story, this BBC report, this Florida Sun-Sentinel report, this Daily Wire story, this Buzzfeed News profile, and this UK Independent story for further proof that the mainstream porn industry features nonconsensual videos and videos of trafficked individuals. And yes, this includes videos on Pornhub and other mainstream porn sites.
Sure, there are plenty of images and videos. that were produced with enthusiastic agreement from performers who were willing to everything they did. Don't mistake what we're saying—there are videos that are produced consensually (though that doesn't make them safe or healthy to consume). But as consumers, how do you confirm that? How do you know for absolute certain? The difficult truth is, you can't know for certain.
The world may consider porn as harmless entertainment, but research and science sincerely disagree. Sexual exploitation and objectification aren't healthy for consumers, performers, and society—relationships built on love and respect are what really matter, and that's what we're fighting for.