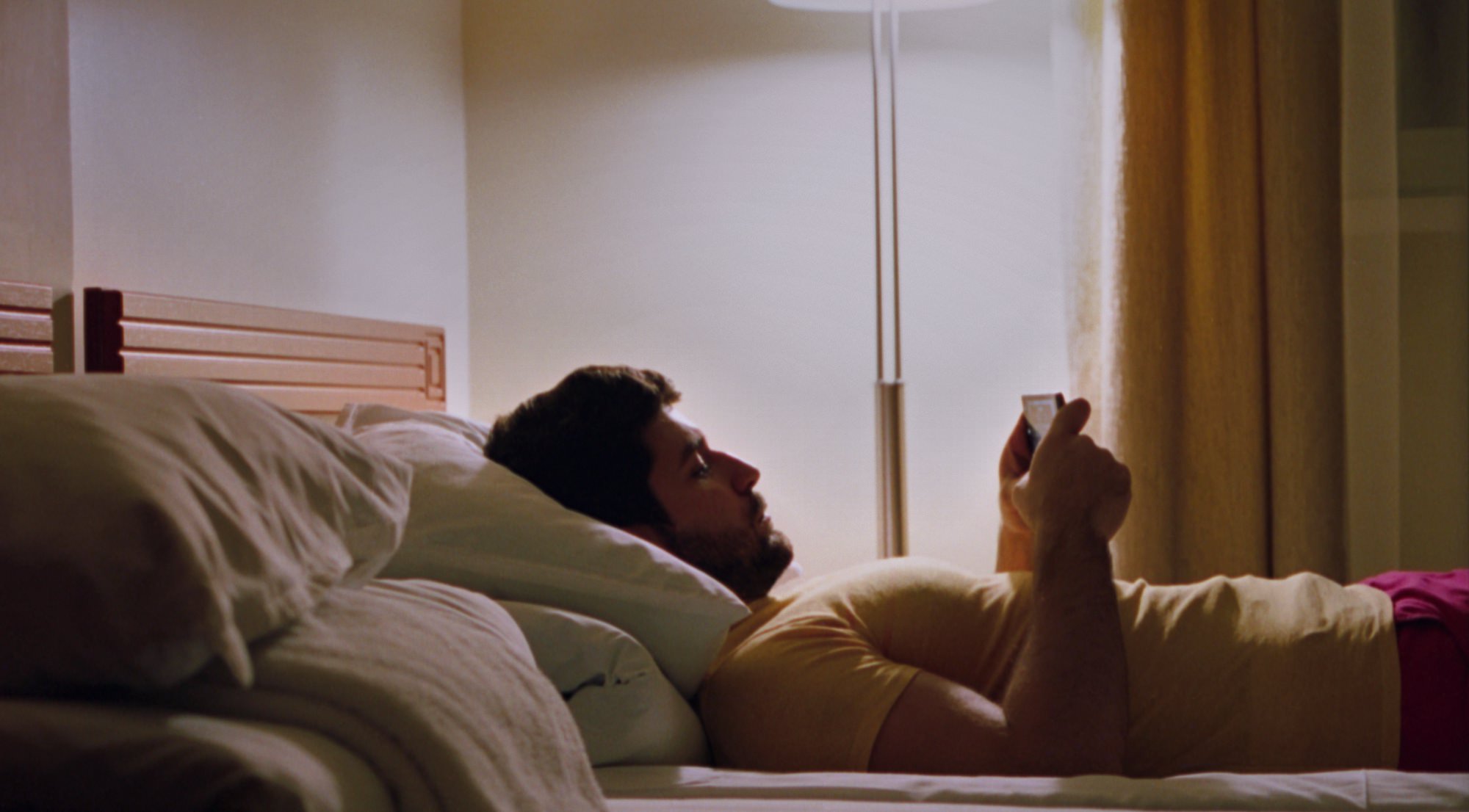 For decades in the 20th Century, the porn industry made its money from advertisements in published pornographic magazines, and then from the sale of porn films on VHS tapes. Then, with the rise of internet porn, paid subscription sites became the norm, which required consumers to pay to view the content posted on these websites.
Now, the business model of the porn industry has changed with the times.
Related: How Does The Porn Industry Actually Make Money Today?
Pay-to-watch porn sites aren't completely gone, but as of 2007, the recent surge in free "tube" sites has completely changed the game by giving consumers access to virtually unlimited amounts of destructive hardcore content, completely free of charge. Some consumers have rationalized that using such free websites is less dangerous, because they do not give money directly to the exploitive porn industry, while others would rather pay to watch "higher quality" HD porn that pays their performers better and has "higher standards" of production.
As the facts stand, both are not great options.
Whether a consumer is paying for their porn or not, clicking porn is fueling the demand for a toxic product that contributes to the sexual exploitation and abuse of performers and destroys relationships and individuals around the world on both sides of the screen. After all, paid for or not, porn kills love.

The Problem With Paying To Watch Porn
The porn industry is a pretty shady business to begin with. It has been known to severely mistreat its performers, often ignoring or sweeping under the rug the violence and abuse that has become far too common on and off set. These performers endure painful and invasive sexual acts, while being forced to smile through it because of contractual obligations or financial desperation.
Not to mention, many of them contract STDs and STIs, even though they're tested every two weeks. In fact, a UCLA study revealed that 1 in 4 performers had chlamydia or gonorrhea, which directly conflicts with the industry's reports that performers contract STDs less frequently than the general public. Not to mention that in that same survey, 69% of performers said they'd never used a condom while filming a scene in the last 30 days.
Related: Award-Winning Porn Director Suspended After Sexual Assault Allegations Surface
But as the porn industry hides its dark secrets behind photoshop, editing, and awards for "best performance," it is also working hard to convince consumers that performers enjoy their work and every single one of them chooses to be there and "loves their job." Unfortunately, some of these performers don't have a choice at all. Countless individuals have been tricked, abused, drugged, threatened, and coerced into doing porn either one time or repeatedly; this, by definition, is sex trafficking/slavery.
We are not claiming that all porn is non-consensual, but rather, raising awareness that there is often no way to tell if the porn a consumer views is completely consensual or produced with coercion.
Just read this Jezebel.com story, this story on Daily Beast, this story on Complex.com, this Rolling Stone story, this Daily Beast story, this Bustle.com story, this story on CNN, this NY Post story, this Gizmodo.com story, and this UK Independent story for further proof that the mainstream porn industry (even on sites that require subscriptions to access) features nonconsensual videos, and videos of trafficked individuals.
And those who do volunteer to perform in porn often speak out later about the realities of working in the industry, like Jessica. Check out this former porn performer's story of abuse and exploitation:
You may be wondering, how does any of this relate to consumers who are paying to watch their porn?
When a consumer pays to watch porn, that money directly fuels the industry that supports the abuse, exploitation, and trafficking around the world. And supporting pay-to-view porn sites or getting a subscription/monthly membership to any porn site means directly financially supporting an industry that often ignores the abusive experiences of performers like Jessica, or blacklists performers who speak out on abusive practices.
Related: Not All Porn Is Consensual. Don't Believe It? Just Ask These Performers.
Of course, not every performer in the adult entertainment industry has been trafficked or severely abused, however, contributing financially is contributing to the issue and the growing demand for sexual exploitation overall.
Not to mention that contributing money to porn is financially fueling an industry that is known for damaging young people's sexualities and fueling ideas that hurt relationships, marriages, and families.
Related: Why Fixing the Porn Industry Won't Fix Porn
If we want to decrease the demand for porn, we need to bankrupt the system—halt the cash flow and recognize the harm this industry does to people on both sides of the screen. We fight to raise awareness on the impact of paying for porn sites because financially supporting this industry means financially contributing to the exploitation of individuals in front of the camera, and financially contributing to the harms of individual consumers and relationships.
But choosing to watch porn for free doesn't automatically solve these issues.

The Problem With Watching Porn For Free
The porn industry doesn't only profit from these paid porn sites, they also get advertising revenue from free porn websites that get billions of worldwide visitors a year.  These free sites are called "tube sites" because they mimic the layout of free video-sharing sites like YouTube. These tube sites often pirate the content from paid sites, and offer them to consumers for free. These sites are also home to amateur content from more unregulated, unsafe productions. Many consumers think because the content is free, they don't financially contribute to any shady business in the industry.
Sadly, that's not the case.
Popular former porn performer, Chris Zeischegg, shared his personal experiences with the impact of these tube sites. In an interview with Forbes, he explained, "I saw the crews shrink, the number of shoots drop, and work dry up for a lot of people. It had plenty to do with the rise of piracy and with free tube sites. The business model completely changed and aside from one company—MindGeek—porn has yet to really catch up."
Related: Five Performers Accuse Top Porn Industry Agent Of Sex Abuse And Trafficking
The reality is, as public demand has moved away from pay-to-view sites, decreased profit margins also mean the studios can't afford to take care of their performers as well. That results in poor medical care, more forced or coercive practices, and more questionable business practices in general. Major pay cuts impact the performers the most heavily, often causing them to resort to more extreme, violent sex scenes that pay more. These scenes have higher cash value but more serious impacts on the physical and mental health of performers. To get through the pain of these shoots, many men and women in porn resort to drinking, pain-killers, and hard drugs.
We fight to raise awareness on the damage of free porn because clicking on tube sites is clicking on the exploitation of individuals. Increased views and web traffic equal an increased demand for sexual abuse and exploitation.
Still need more concrete proof? Just read this case about dozens of women who were tricked and coerced to perform in porn on one porn site, and these videos ended up on mainstream porn sites.

Why Porn Isn't Worth It At Any Price
Whether a consumer is paying for their porn or watching for free, their clicks and views contribute to the growing demand for sexual exploitation, and therefore, their clicks and views also contribute to the demand for sex trafficking.
Not to mention that porn doesn't only harm the people involved in its production—it can have serious consequences for consumers as well. It can damage a consumer's (or their partner's) self-esteem, and change their view of what healthy relationships look like. When someone spends their time looking at airbrushed and edited fantasies, reality doesn't measure up (even if they're an adult consumer who understands what they're viewing is all fantasy entertainment). This can promote unrealistic expectations of sexual encounters and healthy relationships.
Related: 10 Ex-Porn Performers Reveal The Brutal Truth Behind Their Most Popular Scenes
These harmful effects come from any kind of porn, both paid and free. Whether your bank account is impacted or not, it still impacts the lives of the individuals who are exploited in the process of producing that content. Regardless of where a consumer's porn comes from, it will have the same effects on their brain and emotional health. Paid or free, porn kills love. Refuse to click and join this global movement for love.