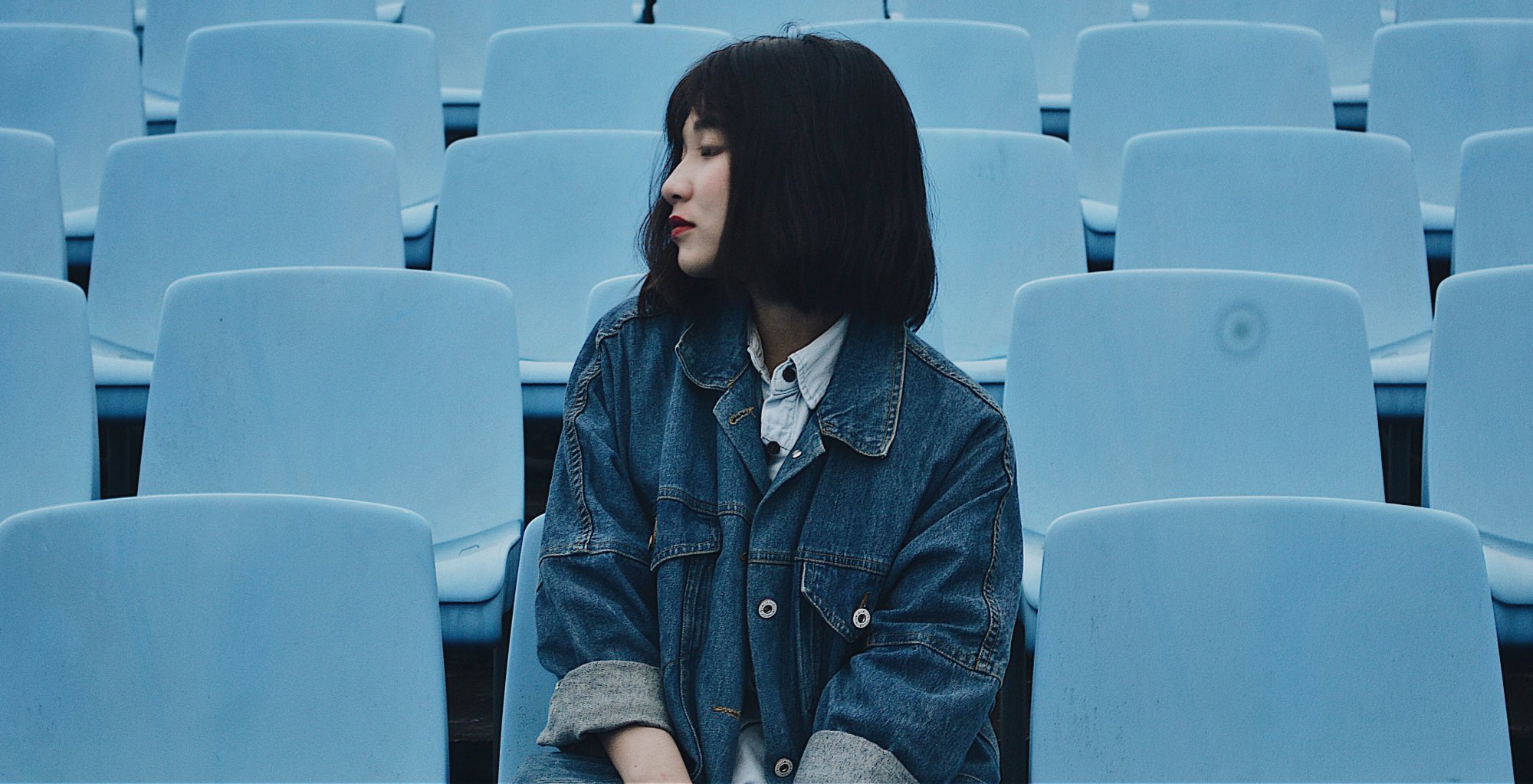 Photo by Linh Koi. 9 minute read
Imagine if the world only had porn as a reference for what women are really like. It'd be an even more messed-up place, right? Given the abused, exploited, degraded, humiliated, and inaccurate portrayals of women in porn, we think the world deserves better.
Hardcore pornography has become more normalized than ever before in our digitally-driven society. We are the first generation to have constant access to a world of information on a device that fits in the palm of our hands, and travels everywhere with us in our pockets. This vast technological power comes with pros and cons, like the kind of content we can access at the touch of a button.
Because porn is now totally affordable, always available, and completely anonymous, it has become a mainstream pastime that's considered a harmless habit. And that couldn't be more damaging to our society.
Among the numerous reasons why porn is so harmful to consumers and the world around them, porn is degrading to performers and portrays them inaccurately, stereotypically, and even offensively in abusive situations that are labeled as "fantasy." This, in turn, influences the consumer's perspective as they can't help but internalize what they're seeing on screen.
Related: Why You Can't Consistently Fight Sexual Abuse Without Fighting Porn
You see, images are especially powerful teachers since they can pack in a whole lot of information that the viewer can understand very quickly. And while words are often interpreted as mere opinions, our brains are more likely to accept images as facts. After all, it's a lot more difficult to argue with something you're seeing happen in front of you. [1]

And while the porn industry definitely affects both consumer and performer, no matter their gender, the majority of pornography specifically features women in very damaging, and frequently abusive, ways.
Here are just a few ways that porn harms women and the way society views them:
1. Porn sells violence as a fantasy, especially toward women.
The world's largest free porn site, Pornhub, recently released statistics that said in 2019 alone, 115,624,116,000 porn video views on their site. And of those billions of videos viewed, many of them include categories like "facial abuse" (forced oral sex), "surprise anal," and "MILF." Wow.
Dr. Norman Doidge—author of the neuroscience book The Brain That Changes Itself—stated that hardcore porn "is increasingly dominated by the sadomasochistic themes . . . all involving scripts fusing sex with hatred and humiliation."
Related: Data Shows Domestic Violence Increase Is Being Fueled By Violent Porn
In other words, in our porn-saturated society where the porn industry rakes in tens of billions of dollars, the influx of violent hardcore pornography is actually altering our general perceptions of people and what's healthy.
Let's look at the numbers. Another national survey within the U.S. showed that 46% of 1,188 adult porn consumers surveyed think that "sexual acts that may be forced or painful" are not unacceptable.
The Rape, Abuse & Incest National Network (RAINN), the nation's largest anti-sexual violence organization, provides some terrifying statistics about our reality, too. For instance, an American is sexually assaulted every 98 seconds. The National Sexual Violence Resource Center states that one in five women and one in 71 men will be raped at some point in their lives.
Related: Elizabeth Smart Speaks For The First Time About Pornography's Role In Her Abduction
But how do these fantasy vs. reality stats connect?
Well, porn that shows men assaulting and degrading women can be pleasurable, and exciting. And that's not ineffectual advertising for abuse, as it turns out. In fact, there are a growing number of reported cases where young adults commit porn-inspired crimes, such as this 24-year-old man who strangled a 16-year-old girl while attempting to reenact something he had seen in a porn film. Not to mention the skyrocketing stats of child-on-child sex abuse that are inspired and fueled by hardcore porn.
Standing against violence toward women and girls (and men and boys) means standing against their sexual exploitation. By fighting for love, we fight against sexual violence and the warped idea of sex the porn industry pushes.

2. Porn harms female performers.
It's not just about what is portrayed on the screen. Behind the scenes, many young women sign up to be "amateur models" for easy money, without a real understanding of what they're really signing up for. Or else they're invited and flown to modeling opportunities, only to learn way too late that it's actually a porn shoot.
In some cases, they are pushed into a world where female porn performers are given large amounts of drugs and alcohol to be more submissive in the videos and feel less pain. This can pave the way to them developing addictions to these substances that keep them in the industry because of dependence.
Related: "You're Gonna Be A Star": The Day I Was Drugged And Raped On A Porn Set
A main issue is that consent is very complicated in the porn world. How can any consumer know for sure that everyone in all porn videos they've seen gave their full, enthusiastic, and informed consent? Defenders of pornography make this argument all the time, that no matter how someone is treated in porn, it's okay because she gave her consent. [2]
But what if she didn't? What if she really didn't want to be painfully dominated, humiliated, and sexually used for the world to see? Or what if she didn't truly understand what would happen when she agreed? Is her consent still valid?
And in addition to all of that, there are issues of revenge porn images and videos taken and shared without the subject's knowledge or consent.
The bottom line is, you can't assume, just because someone appears in a porn video, that they knew beforehand exactly what would happen or that they had a real choice or the ability to stop what was being done. And among the many personal stories that we have shared from former porn performers, they have recounted many instances of abuse. They were punched repeatedly in the head, forced to perform with a 100-degree fever, filmed without consent, forced into performing, stepped on, beaten, hit, and choked, among other things. Does that sound like a healthy thing for these women?
We are not claiming that all porn is non-consensual, but rather, raising awareness that there is often no way to tell if the porn a consumer views is completely consensual or produced with coercion.
Just read this Jezebel.com story, this story on Daily Beast, this story on Complex.com, this Rolling Stone story, this Daily Beast story, this Bustle.com story, this story on CNN, this NY Post story, this Gizmodo.com story, this BBC report, this Florida Sun Sentinal report, this Daily Wire story, this Buzzfeed News profile, and this UK Independent story for further proof that the mainstream porn industry features nonconsensual videos and videos of trafficked individuals.
Related: Rape, Drugs, & Porn: Online Modeling Scams Continue To Lure Unsuspecting Victims
And aside from the abuse, the porn industry does not require people to wear condoms while performing. Instead, performers are periodically tested, and yet, a study published in 2011 shows that chlamydia and gonorrhea are very common among porn performers, with women being 27% more likely to be infected than men.
One performer in particular named Jenna stated, "It was torture for seven years. I was miserable, I was lonely, I eventually turned to drugs and alcohol and attempted suicide. I knew I wanted out, but I didn't know how to get out."
Clearly, this is not a healthy industry for anyone to be involved in, and the industry as a whole doesn't truly care about consent over profits.
3. Porn normalizes illegal, harmful activity.
Rape, incest, and underage sexual activity are all exploited by the porn industry. In fact, the terms "stepmom," "stepsister," and "teen" are some of the most popular and frequently searched terms in pornography today. Nothing is off-limits in porn, even if it's harmful to our female family members, neighbors, and peers.

Porn producers argue that porn is fake, so fantasies that are taboo can be satisfied without actually doing those things in real life. However, porn uses what's on the screen to arouse consumers and can actually change their sexual tastes and preferences.
Once consumers start viewing extreme and dangerous sex acts, things that they thought were disgusting or degrading can start to seem normal, acceptable, and more common than they really are. [3] And that can include serious crimes like rape and sexual assault, or even sexual relationships between family members.
Related: Study Shows Porn Magazines & Rapists Use Similar Language To Describe Women
In fact, the Daily Beast reported a 178% increase in the production of incest porn in recent years, making up 1 in 10 porn purchases by young adults. This means preferences are shifting so even family members are being objectified through a twisted lens.
Also, the portrayal of sexualized teenage schoolgirls in pornography is one of the most popular categories. While the actress might legally be above the age of consent, they are using illegal childhood sexual abuse as a way to entertain others and make money. Normalizing this behavior by showing it as a form of entertainment twists people's perspectives and preferences and can frequently lead to sexual abuse of minors.
4. Porn promotes women as sexual objects.
In pornography, women are broken down into body parts, frequently promoted exclusively for sexual gratification. And in fact, a recent study of adolescent porn use concluded that the major messages presented by porn are male domination, hypermasculinity, and making male sexual pleasure the top priority. [4]
Related: Research Shows Softcore Porn Linked To Greater Acceptance Of Rape Culture
Not only that, another recent study on men's behavior toward women after viewing sexually explicit films showed that men that watched degrading sexual films displayed increased dominance and aggression towards women with less anxiety. That means that after watching humiliating porn, men felt superior to women, rather than equal.
Many of the porn viewers in our personal stories talk about how they begin to see women as a means to an end instead of actual people. And isn't it pretty much impossible to truly love and appreciate a person as a whole human being if you're thinking of them as a sexual object?

5. Porn negatively alters self-image.
We live in a world of Photoshop and unrealistic expectations of what bodies should look like. Obviously, this isn't just a female problem, but it does affect a large majority of the female population.
In 2016, Dove released The Dove Global Beauty and Confidence Report, which included more than 10,500 women from 13 countries. It showed that only 24% of American women feel confident about their bodies.
"This latest research shows that low body confidence is a global issue," said Dr. Nancy Etcoff, Assistant Clinical Professor at Harvard Medical School. And what's something that could be contributing to the plummeting of female self-esteem?
Related: Why Bad Sex And Low Self-Esteem Result From Watching Porn
Pornography is full of digitally altered images of women that give consumers a twisted version of physical beauty and of sex. Every day, we receive messages from women who feel like they have to be thinner or sexier in order to compete with the porn performers their partner watches, and for good reason.
Pornography researchers Jennings Bryant and Dolf Zillman have studied the effects of pornography for more than 30 years and have found that viewing pornography makes many consumers less satisfied with their own partner's physical appearance, sexual performance, sexual curiosity, and affection. [5]
Pornography has affected women's self-image so much that some even resort to genital mutilation and elective, cosmetic surgeries to alter the look of their bodies. They want to look like the unrealistic women they have seen in porn, yet even the women in porn don't look like what is shown on screen, thanks to heavy editing.
Why This Matters
Women are complex. They are irreplaceable, powerful, influential members of society with real, powerful bodies, minds, and personalities. Most importantly, they are human beings that deserve respect and love. And while this is all completely true, this is not what pornography shows the world.
Related: Porn Myth: "Women Don't Say 'No' To Sex, And If They Do, They Don't Mean It"
The reasons stated above, and countless more, are why we believe porn isn't helping women get the love and respect they deserve in society. It's time we speak out that sexual exploitation is not empowering for anyone, including and especially women.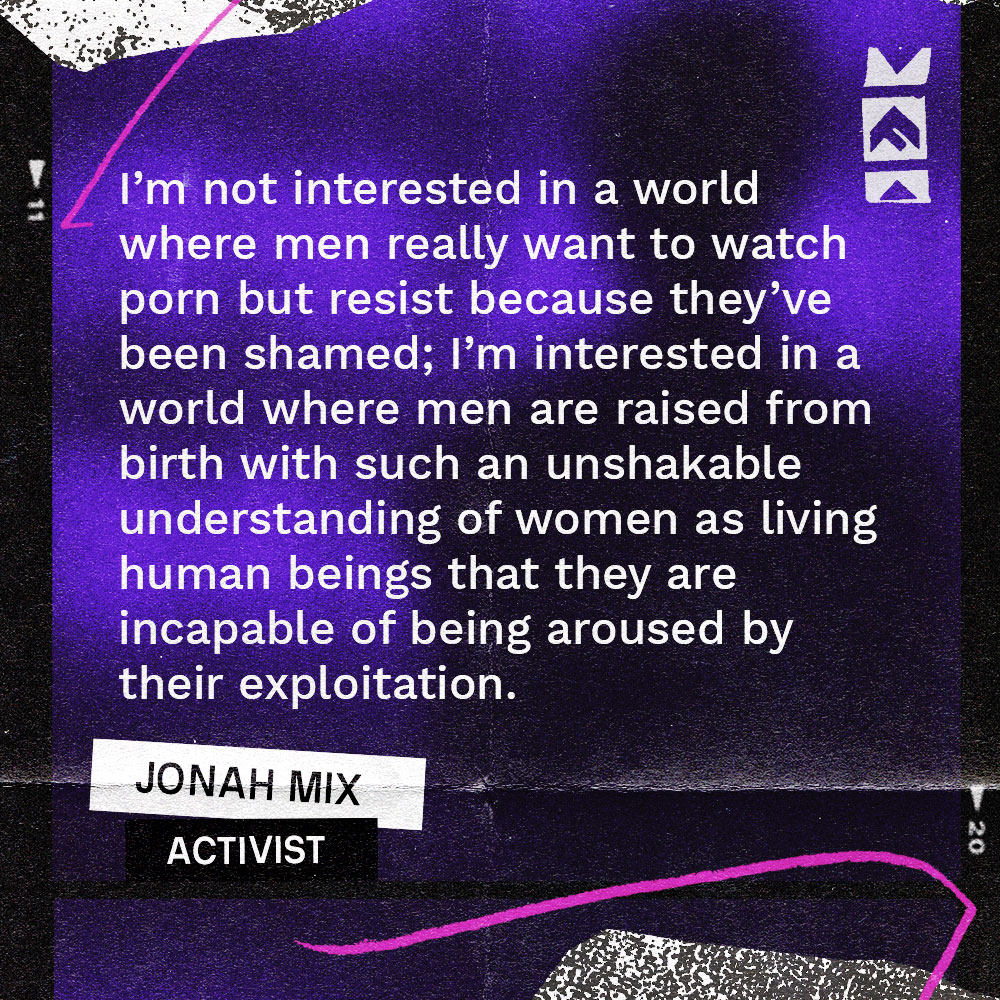 [1] DeKeseredy, W. (2015). Critical Criminological Understandings Of Adult Pornography And Women Abuse: New Progressive Directions In Research And Theory. International Journal For Crime, Justice, And Social Democracy, 4(4) 4-21. Doi:10.5204/Ijcjsd.V4i4.184; Bridges, A. J. & Anton, C. (2013). Pornography And Violence Against Women. In J. A. Sigal & F. L. Denmark (Eds.). Violence Against Girls And Women: International Perspectives (Pp. 183-206). Santa Barbara, CA: Preager. ("[E]Xposure To Pornography Is Particularly Problematic For Youth Because They Often Lack Healthy Sexual Relationships That Counterbalance The Degrading And Depersonalizing Images Of Sex Often Depicted In Pornography.")
[2] Whisnant, R. (2016). Pornography, Humiliation, And Consent. Sexualization, Media, & Society, 2(3), 1-7. Doi:10.1177/2374623816662876; Dines, G., (2010). Pornland: How Porn Has Hijacked Our Sexuality. Boston, MA: Beacon Press; Dworkin, A., (1980). Pornography: Men Possessing Women. New York, NY: Penguin Books.
[3] Zillmann, D. (2000). Influence Of Unrestrained Access To Erotica On Adolescents' And Young Adults' Dispositions Toward Sexuality. Journal Of Adolescent Health, 27, 2: 41–44. Retrieved From Https://Www.Ncbi.Nlm.Nih.Gov/Pubmed/10904205
[4] Rothman, E. F., Kaczmarsky, C., Burke, N., Jansen, E., & Baughman, A. (2015). "Without Porn…I Wouldn't Know Half The Things I Know Now": A Qualitative Study Of Pornography Use Among A Sample Of Urban, Low-Income, Black And Hispanic Youth. Journal Of Sex Research, 52(7), 736-746. Doi:10.1080/00224499.2014.960908
[5] Zillman, D. & Bryant, J. (1988) Pornography's Impact On Sexual Satisfaction. Journal Of Applied Social Psychology, 18, 438-453. Doi: 10.1111/J.1559-1816.1988.Tb00027.X