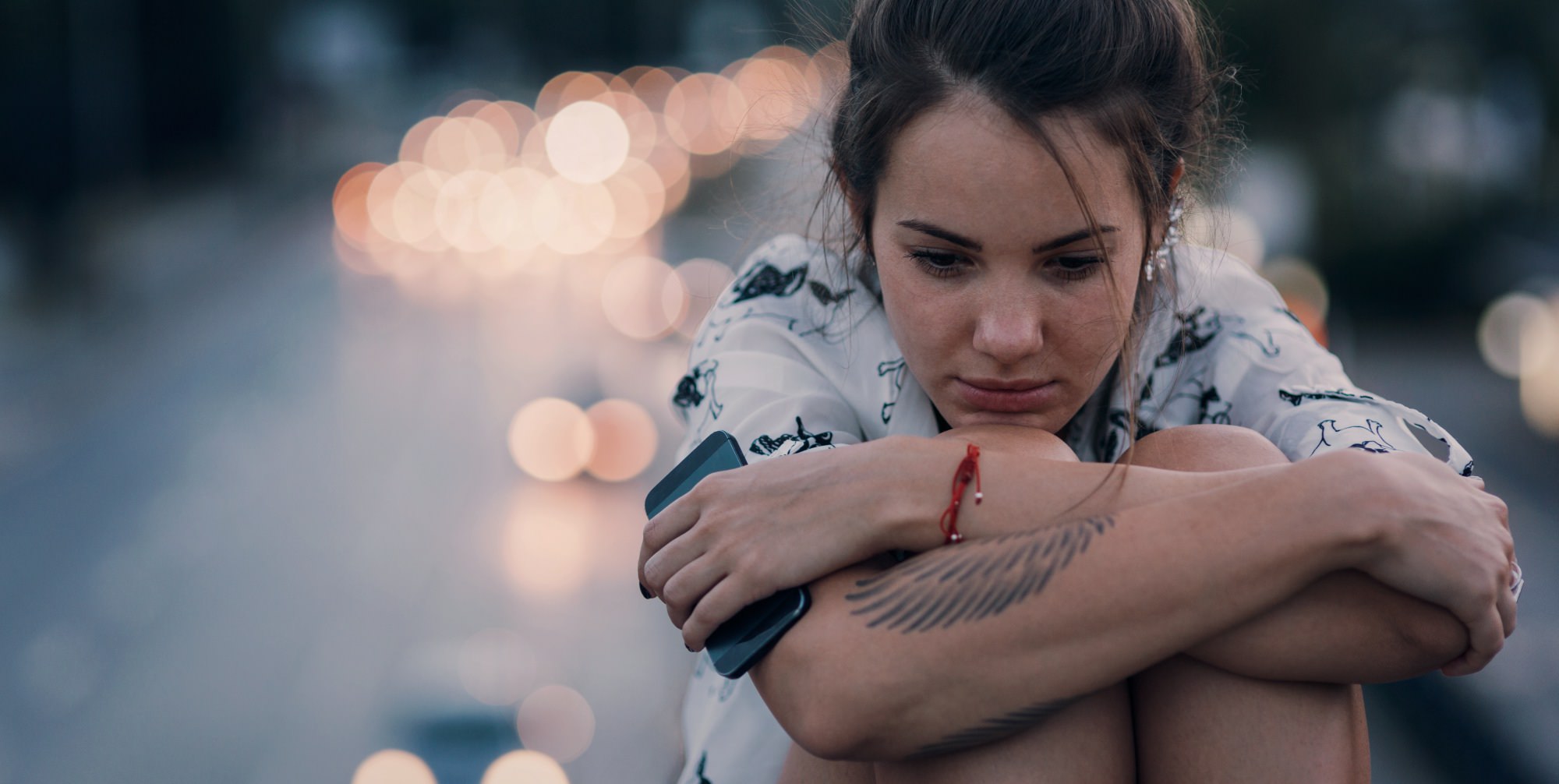 Many people contact Fight the New Drug to share their personal stories about how porn has affected their life or the life of a loved one. We consider these personal accounts very valuable because, while the science and research is powerful within its own right, personal accounts from real people seem to really hit home about the damage that pornography does to real lives.
We recently received this true story from a girl who felt firsthand how much a porn addicted partner can hurt a relationship—especially when their significant other has struggles of their own. Some stories, like this one, show how sometimes the best decision for the partner of a porn addict is for them to get out of the relationship and seek recovery for themselves.
---
Dear FTND,
I fully support your saying "Porn Kills Love" with an undying passion. Literally.
This past month I made the hardest decision I have ever made this far into my life. And that was to break up with my boyfriend who is obsessed with porn. Because of his selfish actions, his demons were feeding mine. Or more like starving them.
My own personal battle, my toxic boyfriend
I am 17 years old and I have struggled with anorexia since the second grade.
When I first started high school, that was when life finally started coming together. My eating habits started to become healthy! I was proud of myself and my improvements and was finally starting to view myself as beautiful. Sophomore year rolled around, and I started dating this guy. He made me happier than anything in the world, but little did I know he would also be the trigger of my disorder again.
It was three months into the relationship that he confessed to me of his porn habit. Because it was impossible not to take off my rose-colored glasses, I decided to stay with him. As our relationship furthered, I began to feel awful about myself. I began to wonder why he still consumed pornography if I was in his life? Was I not good enough? Would I ever be good enough? Is he pretending to like what he sees in me? Am I skinny enough?
This was where my suffering began. Somehow I got the sick, twisted idea in my head that as long as my boyfriend was hooked to porn, I would have to get skinnier; more beautiful. Even more messed up? He knew about my disorder, and he knew he was the biggest trigger to my unhealthy habits. He knew this, and yet he had no intention of changing. If I would have stayed in that relationship, I would've slowly slipped away. Pound by pound.
He would often ask things like, "What's wrong?" and "Why are you never happy?" Or make comments that were sensitive to the matter such as, "I think you ate more of those fries than I did," or, "Don't sit down so fast you might break the couch."
For a year I woke up every morning, believing I was worthless, and would never be enough. I hated myself more and more every day, largely because of my toxic boyfriend.
Realizing What I'm worth
My parents sat me down one day. They expressed their concern for me, and asked me, "Can you honestly say in the year that you have dated Trent*, that you have improved physically, spiritually, emotionally, and mentally?" I had no words. Because I didn't want to believe it.
I had been denying it for months. I knew he wasn't good for me, I knew his addiction was slowly helping to worsen my disorder, likely killing me. After a rush of thoughts, overwhelming emotion, and utter disappointment, I was able to stutter out the word, "No."
At that moment, something beautiful happened to me. I recognized my worth. I finally decided that I didn't deserve to feel this way anymore. I thought about my future kids, and the type of home they may be raised in. I thought about my parents, and the heartbrokenness in their eyes. I thought about my future husband, who may have never found me. My siblings, who ached while they watched me slip away. I thought about my friends, whom I had been so distant with, when all they ever wanted was for me to be happy and healthy again.
And most importantly, I thought about myself. The healthy life I could live.
Cutting ties and living life
I broke up with him that same day. I told him it wasn't normal to feel this way in a relationship. It wasn't acceptable to feel like an object or his sex toy. It wasn't okay to feel the need to compete with some strangers on a computer screen. And it wasn't okay to be cheated on daily to some pixels that made up a sad, dark, fake, fantasy.
Porn. Kills. Love. It affects those around you. It destroys all things beautiful. I am proudly now on my recovery road from anorexia. And I wouldn't have had to feel this way so deeply if it weren't for pornography. It destroyed a relationship I valued more than anything, and it could've been beautiful.
One word of advice; don't enter a relationship expecting or demanding change. Especially if it is pornography. It can slowly destroy you, like it did to me.
Porn kills love.
– L. 
Why This Matters
While porn is something consumers can choose to do on their own, watching doesn't just affect them—it affects their partner too, and usually not for the better.
Two of the most respected pornography researchers, Jennings Bryant and Dolf Zillman at the University of Alabama, studied the effects of porn and media for more than 30 years. They found that consuming pornography makes many individuals less satisfied with their own partners' physical appearance, sexual performance, sexual curiosity, and affection. [1] They also found that, over time, many porn users grow more callous toward females in general, less likely to value monogamy and marriage, and more likely to develop distorted perceptions of sexuality. [2] Other researchers have confirmed those results and added that porn consumers tend to be significantly less intimate with their partners, [3] less committed in their relationships, [4] less satisfied with their romantic and sex lives, [5] and more likely to cheat on their partners. [6]
And you know what? People shouldn't feel like they have to live up to porn's unrealistic and unhealthy standards to be exciting and beautiful for their partner. That's not healthy for themselves or their relationship. This Fighter realized she was worth far more than feeling discontent with herself, and did what she felt was best for her and the relationship. And for that, we applaud her.
Porn kills love, and love for yourself can often kill the hold porn has on your life.

Get Involved
Watching porn may be a solo act, but it can affect everyone around the user. SHARE this article to let people know that porn hurts relationships.
Spark Conversations
This movement is all about changing the conversation about pornography and stopping the demand for sexual exploitation. When you rep a tee, you can spark meaningful conversation on porn's harms and inspire lasting change in individuals' lives, and our world. Are you in? Check out all our styles in our online store, or click below to shop: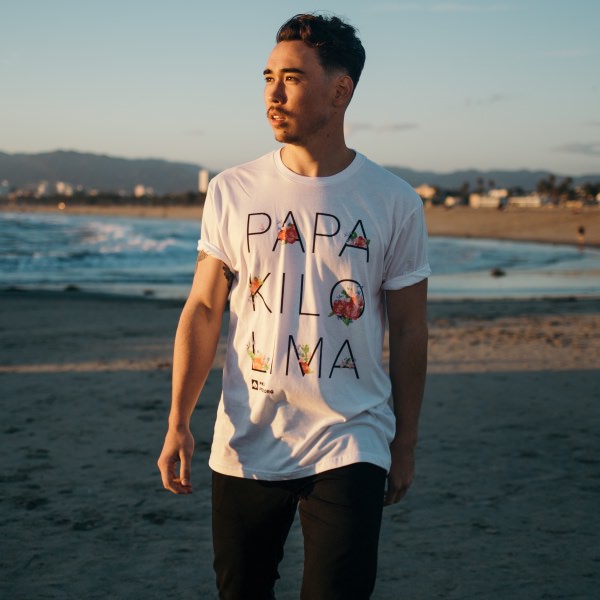 [1] Zillman, D. & Bryant, J. (1988) Pornography's Impact On Sexual Satisfaction. Journal Of Applied Social Psychology, 18, 438-453. Doi: 10.1111/J.1559-1816.1988.Tb00027.X
[2] Zillman, D., & Bryant, J. (2000). Influence Of Unrestrained Access To Erotica On Adolescents' And Young Adults' Disposition Toward Sexuality. Journal Of Adolescent Health, 27(2 Suppl), 41-44. Doi:10.1016/S1054-139X(00)00137-3; D. & Bryant, J. (1988) Pornography's Impact On Sexual Satisfaction. Journal Of Applied Social Psychology, 18, 438-453. Doi: 10.1111/J.1559-1816.1988.Tb00027.X; Zillman, D. & Bryant, J. (1984). Effects Of Massive Exposure To Pornography. In Malamuth, N. M. & Donnerstein, E. (Eds.), Pornography And Sexual Aggression (Pp. 115-138). New York, NY: Academic Press.
[3] Park, B. Y., Et Al. (2016). Is Internet Pornography Causing Sexual Dysfunction? A Review With Clinical Reports, Behavioral Sciences, 6, 17. Doi:10.3390/Bs6030017; Minarcik, J., Wetterneck, C. T., & Short, M. B. (2016). The Effects Of Sexually Explicit Material Use On Romantic Relationship Dynamics. Journal Of Behavioral Addictions, 5(4) 700-707. Doi: 10.1556/2006.5.2016.078; Sun, C., Bridges, A., Johnason, J., Ezzell, M., (2014). Pornography And The Male Sexual Script: An Analysis Of Consumption And Sexual Relations. Archives Of Sexual Behavior, 45, 1-12. Doi:10.1007/S10508-014-0391-2; Maddox, A. M., Rhoades, G. K., & Markman, H. J. (2011). Viewing Sexually-Explicit Materials Alone Or Together: Associations With Relationship Quality. Archives Of Sexual Behavior, 40(2), 441-448. Doi:10.1007/S10508-009-9585-4; Bergner, R. M., & Bridges, A. J. (2002). The Significance Of Heavy Pornography Involvement For Romantic Partners: Research And Clinical Implications. Journal Of Sex And Marital Therapy, 28, 193-206. Doi:10.1080/009262302760328235
[4] Minarcik, J., Wetterneck, C. T., & Short, M. B. (2016). The Effects Of Sexually Explicit Material Use On Romantic Relationship Dynamics. Journal Of Behavioral Addictions, 5(4) 700-707. Doi: 10.1556/2006.5.2016.078; Maddox, A. M., Rhoades, G. K., & Markman, H. J. (2011). Viewing Sexually-Explicit Materials Alone Or Together: Associations With Relationship Quality. Archives Of Sexual Behavior, 40(2), 441-448. Doi:10.1007/S10508-009-9585-4
[5] Minarcik, J., Wetterneck, C. T., & Short, M. B. (2016). The Effects Of Sexually Explicit Material Use On Romantic Relationship Dynamics. Journal Of Behavioral Addictions, 5(4) 700-707. Doi: 10.1556/2006.5.2016.078; Morgan, E. M. (2011). Associations Between Young Adults' Use Of Sexually Explicit Materials And Their Sexual Preferences, Behaviors, And Satisfaction. Journal Of Sex Research, 48(6), 520-530. Doi:10.1080/00224499.2010.543960; Maddox, A. M., Rhoades, G. K., & Markman, H. J. (2011). Viewing Sexually-Explicit Materials Alone Or Together: Associations With Relationship Quality. Archives Of Sexual Behavior, 40(2), 441-448. Doi:10.1007/S10508-009-9585-4; Yucel, D. & Gassanov, M. A. (2010). Exploring Actor And Partner Correlates Of Sexual Satisfaction Among Married Couples. Social Science Research, 39(5), 725-738. Doi:10.1016/J.Ssresearch.2009.09.002
[6] Braithwaite, S. R., Coulson, G., Keddington, K., & Fincham, F. D. (2015). The Influence Of Pornography On Sexual Scripts And Hooking Up Among Emerging Adults In College. Archives Of Sexual Behavior, 44(1), 111-123. Doi:10.1007/S10508-014-0351-X; Maddox, A. M., Rhoades, G. K., & Markman, H. J. (2011). Viewing Sexually-Explicit Materials Alone Or Together: Associations With Relationship Quality. Archives Of Sexual Behavior, 40(2), 441-448. Doi:10.1007/S10508-009-9585-4