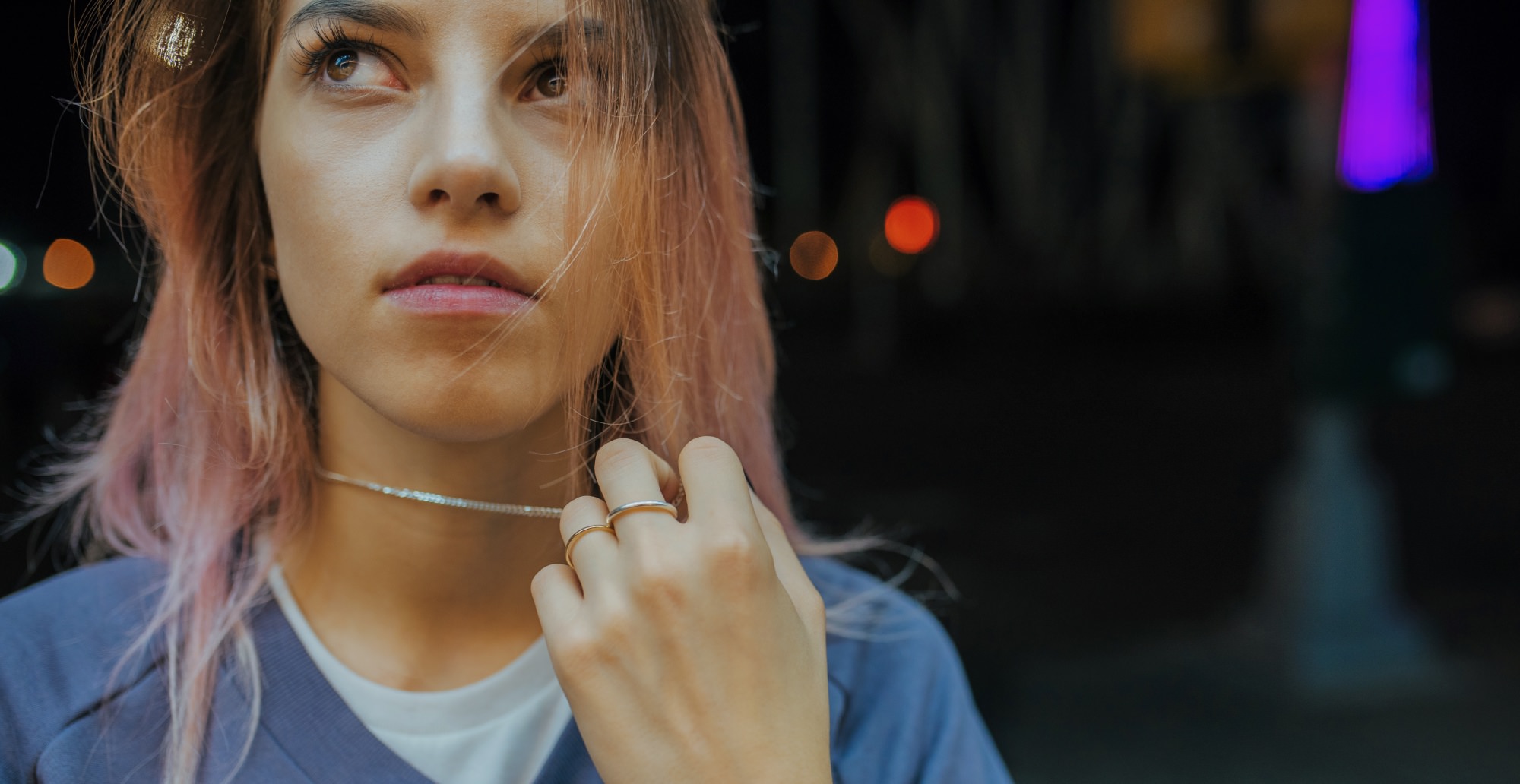 FTND Note: While we are specifically addressing heterosexual women here, it is important to mention that porn can have a negative impact on everyone, including men.
There are too many voices out there telling girls they don't have what it takes one way or another. One industry that's a big culprit of this? Porn.
Porn is full of lies that make the journey into confident adulthood even more challenging for young girls than it already is—and continue to harm their self-image as women.
This one's for the girls—understanding is power. Take a look at the science-backed ways that porn can negatively affect your self-esteem, and refuse to let porn win. Porn can warp the way a girl or woman sees her body, her personality, her role in a relationship, and her value as an equal partner.
Here's how.

1. Her body.
Not surprisingly, studies show that porn consumption can lead to body dysmorphia.
It's no secret that pornographic content shows women with exaggerated physical features and overall promotes unrealistic standards of physical appearance. When a young girl watches video after video portraying such heightened standards, she subliminally adopts the belief that those features or characteristics are what is sexy, and that if she can't look like that, then intimate partners won't find her attractive.
We hear story after story of girls who learn to hate their own bodies because of feeling that they cannot measure up to the women they see in porn. Also, consider the data that says more and more young girls are getting elective and invasive plastic surgery on their genitals based on pornographic expectations.
Related: Porn Is Inspiring Teen Girls To Undergo This Invasive And Painful Cosmetic Surgery
In addition to a girl's personal porn consumption causing low self-esteem, her partner's porn habit also has a high likelihood of decreasing her body image and satisfaction, according to studies. Researchers have confirmed repeatedly that porn consumers tend to be less physically attracted to their real-life partners, less satisfied with their appearances, and more likely to cheat. As these findings play out in real life, women whose partners don't initiate sex anymore or prefer watching porn over connecting with her experience depression, lack of confidence, and dissatisfaction with their own bodies.
This girl had to listen to her husband confess to her that he found her body disgusting compared to porn stars. Sadly, these dynamics are all too prevalent, and it makes maintaining a positive body image for a girl pretty difficult in a pornified world.

2. Her personality.
Porn often portrays women and girls with personality characteristics deemed "sexy" by the industry, and by consumer demand.
Women in porn are hyper-sexualized, and behave in an exaggerated sexual manner regardless of the danger or nonconsensual nature of a situation. They are often submissive to the men or partners on screen and appear to enjoy whatever the men want to do to them, including violent and degrading acts. This material communicates to watching girls that the sexiest kind of woman is one who does what a guy wants, and who acts like she enjoy all of it (even if she doesn't).
Obviously, this is problematic for many reasons.
Related: "No Harm In Looking, Right?" A Study Of Porn's Impact On Self-Esteem
In light of this discussion, such porn realities can cause girls to question their own personalities. Real girls are complex, have multidimensional desires, have unique opinions and preferences during sex, and sometimes might not want sex at all.
And what about the parts of a girl's personality that aren't about sex? What about her hobbies? Her intelligence and talents? Her goofiness? What about the times she feels deeply troubled or discouraged? Porn doesn't highlight any of the three-dimensionality of women and their complexities. Under porn's influence, a girl is likely to hyper-focus on her sexuality at the expense of what makes her unique and multi-faceted.
3. Her role in an intimate relationship.
Like we mentioned above, porn often shows women as submissive objects for male pleasure.
This kind of mental programming teaches girls who date guys that their role in intimacy is to "be sexy" or to please her guy, no matter how painful or uncomfortable his sexual requests might be.

Porn normalizes dehumanizing submission by constantly repeating those themes in popular videos on free porn sites and by rewiring the brain to be less sensitive to extreme images. Even strong, self-aware women who know their worth are targeted by this messaging.
Realted: Study Finds That Porn Is Linked To Condoning Sexual Assault
When porn normalizes abuse or sexual submission for a woman, she may be less quick and confident in opposing victimizing behavior from her partner.
Here's a real-life story from a Fighter who has experienced this.
4. Her value as a partner.
Because of the effects of hyper-sexualized porn on the brain, a girl or woman can easily begin to base her romantic worth and value solely on her perceived conventional sexiness. And if her partner consumes porn? She may judge her worth by his acceptance of her, knowing she is "competing" with impossible fantasy standards online.
Related: Does Porn Normalize Gender Stereotypes And Sexist Ideas?
There are over 50 scientific studies that show a negative correlation between porn consumption and sexual or relationship satisfaction. Over and over again, researchers find that when porn is involved, relationships suffer. And while some women see immediately that the problem is porn, many believe that they themselves are the issue.

A girl or woman might wonder things like: Why can't I make things work? Why am I not good enough for him? What can I do to be worth connecting with?
Whether it is a personal habit of hers, or her partner who consumes porn, a girl in a porn-influenced relationship has to navigate through the warped standards of our pornified culture. The partners can focus too much on sex, or on unhealthy elements of sex, and ignore the beautiful and diverse pieces of real love that make actual relationships so exciting and fulfilling.
That's the beauty of real love. It's an understanding, caring give-and-take with loving sex as one part of the story. Girls are capable of more than insecurity and uncertainty, and they're absolutely worth more than how porn portrays them.