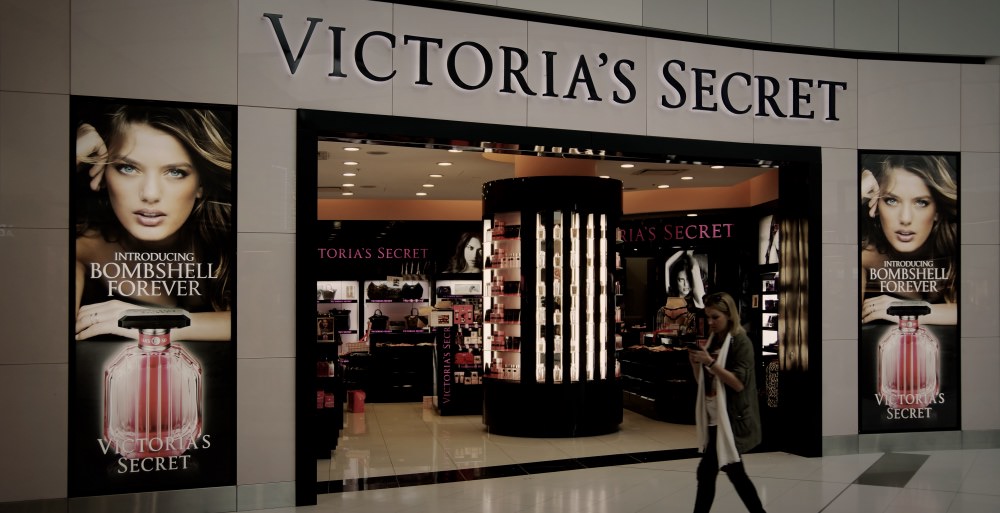 The secrets within Victoria's Secret have finally been exposed.
Recently, more than 100 models signed an open letter written by the Model Alliance calling for popular underwear and athleticwear company to reform its workplace culture and put a stop to sexual misconduct, misogyny, and harassment that run rampant within the company.
The letter, addressed to Victoria's Secret CEO John Mehas, surfaced following a New York Times report that details the common abuse in shocking detail.
This catches our attention not because we disapprove of the company's products, advertisements, or branding. Frankly, this has nothing to do with being a fan or critic of Victoria's Secret. We are not a modesty movement, period—and this is important to clarify in talking about this issue.
We're reporting on the facts because no woman or person of any gender in any industry or circumstance deserves to be harassed, abused, or exploited. This includes the porn industry, but we'll get to that later.

A history of abuse by top executives
The documented harassment within the power structure and leadership of Victoria's Secret is extensive and laid out in chilling detail by the New York Times. And in most cases, individuals who tried to report, complain, or suggest a different vision for the company were punished for it.
Related: Uncovering The Truth About Fake Modeling Agencies That Exploit And Traffic Models
In court filings, official documents, and interviews with more than 30 current and former executives, it's clear that the root of the abuse seems to stem from two powerful men who presided over the company and fostered its toxic culture for decades.
Ed Razek, a former top executive who left the company in August of 2019, was the subject of numerous complaints involving inappropriate and abusive conduct—including allegedly groping one woman before the Victoria's Secret fashion show in 2018.
Executives reported alerting Leslie Wexner, billionaire founder and chief executive of Victoria's Secret parent company L Brands, about Razek's behavior, but to no avail. In fact, complaints from women weren't only ignored, but they faced retaliation as a result.
The relationship between the two executives left many employees with the impression that Razek was "invincible".
Alyssa Miller, a model who occasionally worked for Victoria's Secret, described Razek as someone fueled by "toxic masculinity," saying his attitude came off as, "I am the holder of the power. I can make you or break you."
Related: How Early Porn Exposure Traumatizes Boys And Fuels Toxic Masculinity
According to three witnesses, Razek, a key decision-maker in selecting the brand's models, repeatedly asked for their phone numbers when they were in their bras and underwear. He also insisted several sit on his lap and asked multiple women to have private dinners with him.
One such model, Andi Muise, had been a model in the Victoria's Secret fashion show for several years. The 19-year-old was invited to what she thought was a professional dinner with Razek, then was shocked when he tried to kiss her in the back of a chauffeured car.

According to Muise, he sent her suggestive emails for months, and she tried to remain polite for fear of what saying no could do to her career. Finally, after refusing to attend dinner alone at Razek's New York City home, Muise learned that for the first time in four years, she would not be cast in the 2008 fashion show.
These are just some of the dozens of allegations involving Razek that were presented to Victoria's Secret's H.R. department for years with no action taken—including objectifying comments at wardrobe fittings, inappropriate touching, and critical comments about models' weight.
Related: Does The Porn Industry Really Care About Empowering Women?
Victoria's Secret top public relations executive Monica Mitro was just one of several employees who were allegedly let go after filing harassment complaints against Razek.
A number of models also reported being pressured to pose nude for one of Victoria's Secret's most prominent photographers, Russell James. He later published the photos in a coffee table book that sells for $1,800 to $3,600.
Another model, Alison Nix, attended a charity event where she was expected to pose for nude photos with James. The impression she received from her agent was that, "If Russell likes you, you could start working with Victoria's Secret."
Nix said that she and the other models were given abundant amounts of alcohol and instructed to mingle with men:
"We were shipped out there, and all these rich men were flirting with us… [we were asking ourselves], are we here as high-end prostitutes or for charity?"
Even prior to the bombshell New York Times piece, Wexner's reputation was under scrutiny last year when his ties to sex trafficking criminal Jeffrey Epstein were revealed. Epstein managed Wexner's multibillion-dollar fortune, and allegedly lured aspiring models—claiming that he worked for Victoria's Secret and inviting them to audition where, on multiple occasions from 1995-2006, he assaulted the unsuspecting women.
Related: Billionaire Accused Of Running Underage Sex Trafficking Ring Found Dead
A spokesperson for L Brands responded with the following statement when questioned by the New York Times, which did not dispute any of the reporting:
"(The company) is intensely focused on corporate governance, workplace and compliance practices and has made significant strides…We regret any instance where we did not achieve this objective and are fully committed to continuous improvement and complete accountability."
In an email, Razek declined to comment on an extensive list of allegations, but sent the following statement:
"The accusations in this reporting are categorically untrue, misconstrued or taken out of context. I've been fortunate to work with countless, world-class models and gifted professionals and take great pride in the mutual respect we have for each other."
A spokesperson for Leslie Wexner declined to comment.

An invitation to RESPECT
The Model Alliance, a non-profit that promotes fair treatment in the fashion industry and author of the open letter, described meeting with Victoria's Secret and L Brands executives in 2019. The goal was to invite the company to take concrete steps to change its culture of abuse and misogyny, but it was made abundantly clear that they did not intend to take the complaints seriously.
According to the Model Alliance, Victoria's Secret refused to act and declined to make any binding commitments to protect models and other workers.
Related: Why You Can't Consistently Fight Sexual Abuse Without Also Fighting Porn
In particular, Victoria's Secret was asked to join the Model Alliance's RESPECT program—an accountability program that holds companies responsible for enforcing a code of conduct that protects safety on the job, provides models with access to a confidential complaint filing mechanism, and aids in prevention through formal training.
The Model Alliances urged: "It is deeply disturbing that these men appear to have leveraged their working relationships with Victoria's Secret to lure and abuse vulnerable girls… We stand with the courageous women who have come forward and shared their stories, despite fears of retaliation or harm to their careers. It breaks our hearts to keep hearing these stories. We can and must do better. It is time for RESPECT."
Sara Ziff, Founder and Executive Director of the Model Alliance calls the wake of recent events a potential "wake up call" for Victoria's Secret, and an invitation to work with the organization to fix these problems.
Related: The Porn Industry Isn't Just Selling Sex, It's Selling Violent Abuse Of Women
In a recent statement, L Brands shared changes to their photoshoot procedures—requiring an independent monitor at each shoot and a third-party hotline for participants to "report any illegal or unethical activities."
L Brands also claimed they've implemented "elements of the RESPECT program and beyond," stating, "We absolutely share a common goal with Model Alliance to ensure the safety and well being of models."

While it's a start, there's clearly more that needs to be done when it comes to reforming the deeply rooted culture within Victoria's Secret that has fostered an environment of abuse and exploitation for so many.
But they're not the only company lately that has been accused of harassment and exploitation.
When will it be the porn industry's turn for accountability?
As is usually the case for issues like these, there's been a collective group outrage and calls for boycotting or critically consuming Victoria's Secret's products.
While this is an important response it comes to making a change for this all-too-prominent societal issue, it brings up a thought-provoking question: when will it be the porn industry's turn to be put in the spotlight and exposed for its misogynistic culture and abuse of women (and others)?
Women—or anyone else—do not deserve to be harassed, exploited, abused, or demeaned, and the worst offending industry of them all is porn. So why is it that, in many instances, the porn industry seems to get a free pass?
Not only is abuse and harassment a daily occurrence for many porn performers, but the harmful attitudes and behaviors normalized in porn permeate into many aspects of society as individuals consume it. There have been reports of abuse on sets, trafficking by production companies, and mainstream porn sites that profit from the recorded evidence of rape and exploitation.

Top porn industry agents, directors, and producers have been accused of abuse, rape, trafficking, and exploitation by performers.
Consider how some seemingly willing participants featured in porn videos are actually victims of sex trafficking, and too many people suffer abuse and mistreatment at the hand of those who have learned the behavior from something they've seen in porn.
When will enough be enough? When will the porn industry finally be in the spotlight as one of the most significant facilitators of abuse against women? We are glad to see abuse exposed where it thrives in companies like Victoria's Secret, or with powerful and influential entertainment executives like Harvey Weinstein. In the fight to expose exploitation, it's time for the porn industry and its officials to be included in society's scrutiny.
With your help, that time can be now.