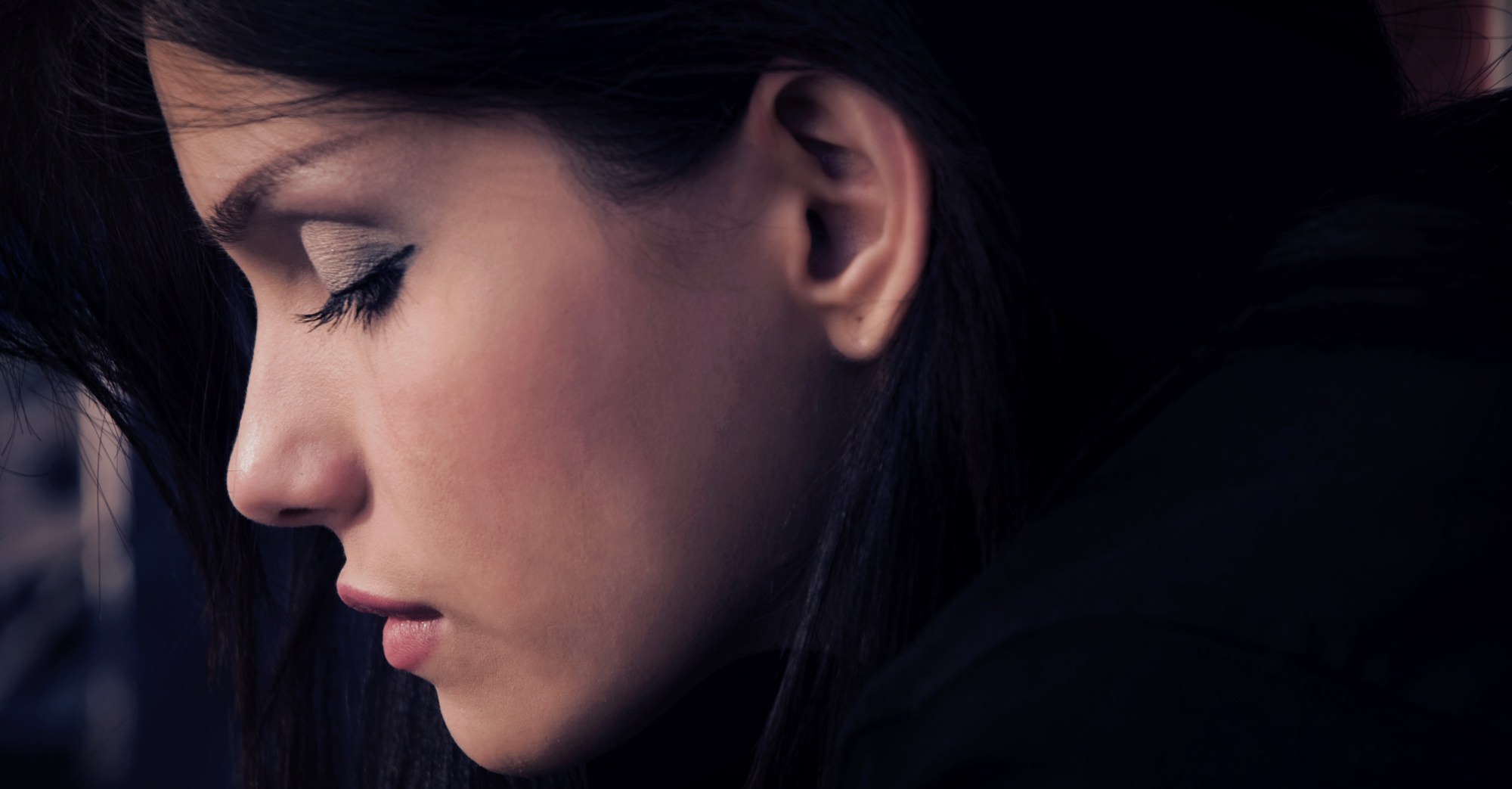 One of the most common criticisms we hear is that porn performers like what they are doing and that if they didn't, then they wouldn't be doing porn. There are many people in society who think that porn is just harmless entertainment and porn performers truly are the insatiable sex-craving people they are portrayed to be.
Regardless of all the overwhelming research and countless personal accounts exposing the fact that so much content on porn sites is not consensual, many still buy into the fantasy that the porn industry works to maintain. A lot of people have a similar mindset as these messages and comments sent to us:


"Porn hurts nobody." "They do it because they like to do it." 
These are popular perceptions that many people in our society have when it comes to pornography. But the facts tell a different story. The truth is, the porn industry is often the last resort for people who are financially desperate, or they're coerced into it by some other means. And while active porn performers rarely, if ever, speak out due to fear of not getting work or being discriminated against, the majority of those very same people inevitably end up speaking out on their real experiences once they leave the industry.
These personal accounts are never pretty.
Not What It Appears
Porn falsely portrays men and women enjoying extreme abuse, and fuels the belief that sexual assault is a turn-on for most people. As Dawn Hawkins of the National Center on Sexual Exploitation writes, "With its insatiable utilitarian consumption of human beings for selfish sexual pleasure, its raw, brutal, debasing, violent and hate-filled themes, pornography is the script that teaches people to minimize the sexual trauma of others."
Related: Study Shows Porn Viewers Are More Likely To Be Sexually Aggressive
As victims throughout the world find that their reports of sexual assault or abuse go unnoticed and un-investigated, it's easy to see that the popularity of pornography has taught our society that rape, sexual assault, and sexual abuse are not a big deal.
In a study of 304 popular porn scenes, 88% contained physical aggression, usually toward the woman, and the responses were either neutral or pleasurable to getting slapped or choked. Even though the majority of aggression was directed toward the woman 94% of the time, when a man was the victim, he was four times more likely than the female to become upset.
See the issues with the "fantasy" that porn portrays? It teaches that women enjoy abuse and pain but that men won't tolerate it, they will only give it. After all, she was probably "asking for it," right? She "likes it rough," right?
Wrong. And given that the average porn consumer is exposed when they're just 11 years old, it's a huge problem that their first and continued exposure to sexuality is often degrading, violent, abusive, and humiliating. These consumers often grow up to have more sexist attitudes, and contribute to the demand for more violent porn.
Enough is enough. It's time the truth comes out.
True Stories Of Porn Performer Abuse
Here is one true story from a former porn performer that shows just how harmful the industry is: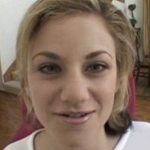 Alex
"[One particular film] was the most brutal, depressing, scary scene that I have ever done. I have tried to block it out from my memory due to the severe abuse that I received during the filming. The [male performer] has a natural hatred towards women, in the sense that he has always been known to be more brutal than ever needed. I agreed to do the scene, thinking it was less beating except for a punch in the head. If you noticed, [he] had worn his solid gold ring the entire time and continued to punch me with it. I actually stopped the scene while it was being filmed because I was in too much pain."
In our research, we found that the viciousness of the film Alex is talking about caused the distributor to forego covering any further releases from the film studio. A critic on a popular porn review site wrote that the film was "one of the most morally repugnant pornographic movies I have seen" and "is the sort of movie that the government would cite when trying to arrest pornographers and outlaw pornography."
Related: Watch Jessica's Story – My Life Doing Porn


The effects of sexual trauma are real. Victims do not smile at the end and walk away. Victims of sexual assault commonly experience depression, anxiety, flashbacks, PTSD, and sometimes suicide.
Lindsay Armstrong is one such example of a rape victim who turned to suicide after her experience in court, during which she was forced to hold up the underwear she wore during the attack. She was just fourteen years old and was raped by another fourteen-year-old after he followed her off a bus and dragged her into a park. Her father explained, "She said the worst part of being questioned was when she was forced to show the court her underwear. She was furious that they focused on her underwear and never mentioned that she wore jeans, a top, a jacket, and boots."
This type of behavior is exactly what stems from a world filled with pornography, in which the woman "asks" for her assault by what she's wearing or by being drunk.
Related: The Day My Partner Acted Out His Rape Porn Fantasy On Me
Studies have shown that watching porn is directly related to sexual violence. Study after study has found that watching even non-violent porn is correlated with the consumer being more likely to use verbal coercion, drugs, and alcohol to push women into sex. And the changes don't always stop with the consumer's attitude. An analysis of 33 different studies found that exposure to both non-violent and violent porn increases aggressive behavior, including both having violent fantasies and actually committing violent assaults. [1] Porn is also permission-giving, meaning that it can lead its viewers to think that they can act the same. [2]
Why This Matters
Though watching porn can potentially contribute to an individual committing sexual assault, another dangerous effect is the lack of empathy, the lack of concern for victims, and the victim-blaming that occurs, further enabling perpetrators to assault more victims. Both violent and non-violent porn leads the viewer more likely to believe women enjoy being raped and support violence against women. [3]
Related: Why We Can't Let #MeToo Just Be A Social Media Trend
It is clear that pornography is not good for our world and contributes to sexual violence. If you think this current wave of sexual assault that is coming to light is completely disconnected from porn, think again.
Often, people turn to porn out of financial desperation or coercion, and are kept in the lifestyle because they have nowhere else to go. In support of the women and men around the world who have actually suffered the abuse shown in pornography, we can stand together against it and fight for real love instead.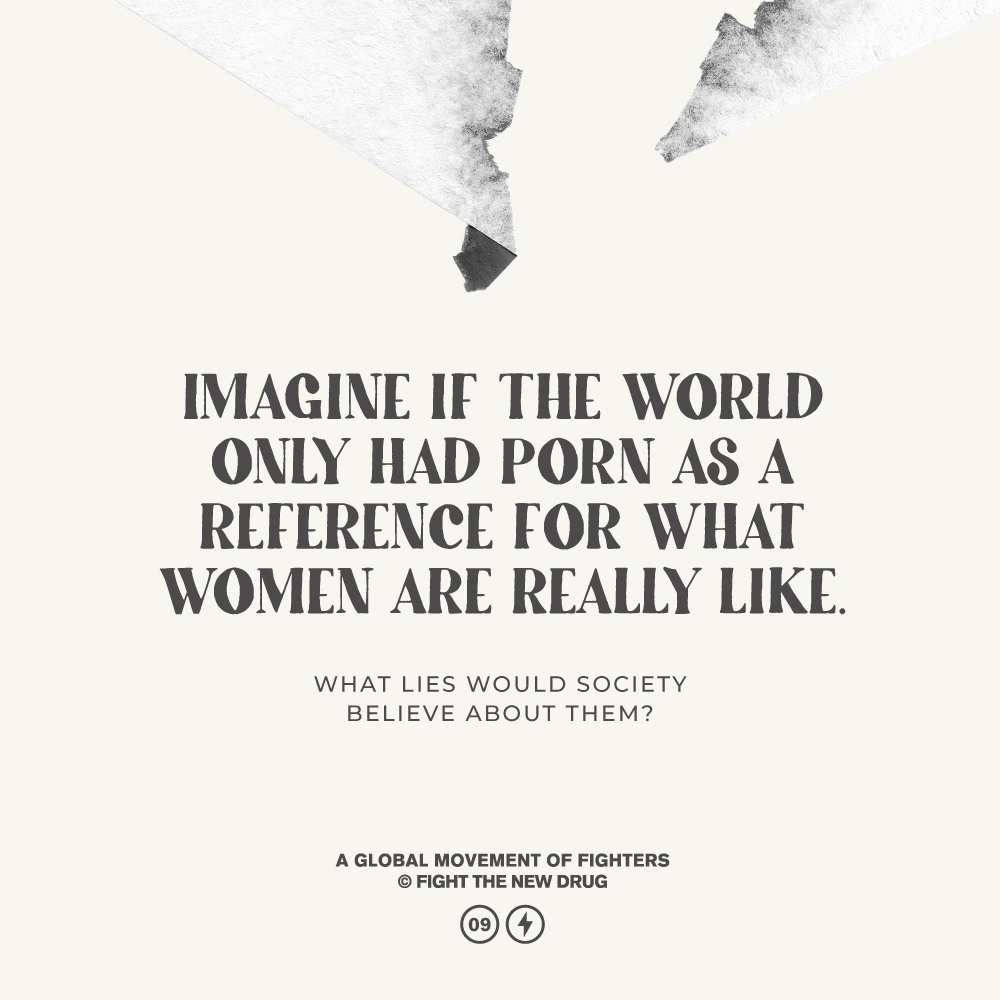 [1] Allen, M., Emmers, T., Gebhardt, L., and Giery, M. A.  (1995). Exposure to Pornography and Acceptance of the Rape Myth. Journal of Communication 45, 1: 5–26.
[2] Bridges, A. J. (2010). Pornography's Effect on Interpersonal Relationships. In J. Stoner and D. Hughes (Eds.) The Social Costs of Pornography: A Collection of Papers (pp. 89-110). Princeton, NJ: Witherspoon Institute; Layden, M. A. (2010). Pornography and Violence: A New look at the Research. In J. Stoner and D. Hughes (Eds.) The Social Costs of Pornography: A Collection of Papers (pp. 57–68). Princeton, NJ: Witherspoon Institute; Marshall, W. L. (2000). Revisiting the Use of Pornography by Sexual Offenders: Implications for Theory and Practice. Journal of Sexual Aggression 6, 1 and 2: 67.
[3] Layden, M. A. (2010). Pornography and Violence: A New look at the Research. In J. Stoner and D. Hughes (Eds.) The Social Costs of Pornography: A Collection of Papers (pp. 57–68). Princeton, NJ: Witherspoon Institute; Milburn, M., Mather, R., and Conrad, S. (2000). The Effects of Viewing R-Rated Movie Scenes that Objectify Women on Perceptions of Date Rape. Sex Roles 43, 9 and 10: 645–64; Weisz, M. G. and Earls, C. (1995). The Effects of Exposure to Filmed Sexual Violence on Attitudes Toward Rape. Journal of Interpersonal Violence 10, 1: 71–84; Ohbuchi, K. I., et al. (1994). Effects of Violent Pornography Upon Viewers' Rape Myth Beliefs: A Study of Japanese Males. Psychology, Crime, and Law 7, 1: 71–81; Corne, S., et al. (1992). Women's Attitudes and Fantasies About Rape as a Function of Early Exposure to Pornography. Journal of Interpersonal Violence 7, 4: 454–61; Check, J. and Guloien, T. (1989). The Effects of Repeated Exposure to Sexually Violent Pornography, Nonviolent Dehumanizing Pornography, and Erotica. In D. Zillmann and J. Bryant (Eds.) Pornography: Research Advances and Policy Considerations (pp. 159–84). Hillsdale, N.J.: Lawrence Erlbaum Associates; Check, J. and Malamuth, N. M. (1985). An Empirical Assessment of Some Feminist Hypotheses About Rape. International Journal of Women's Studies 8, 4: 414–23.