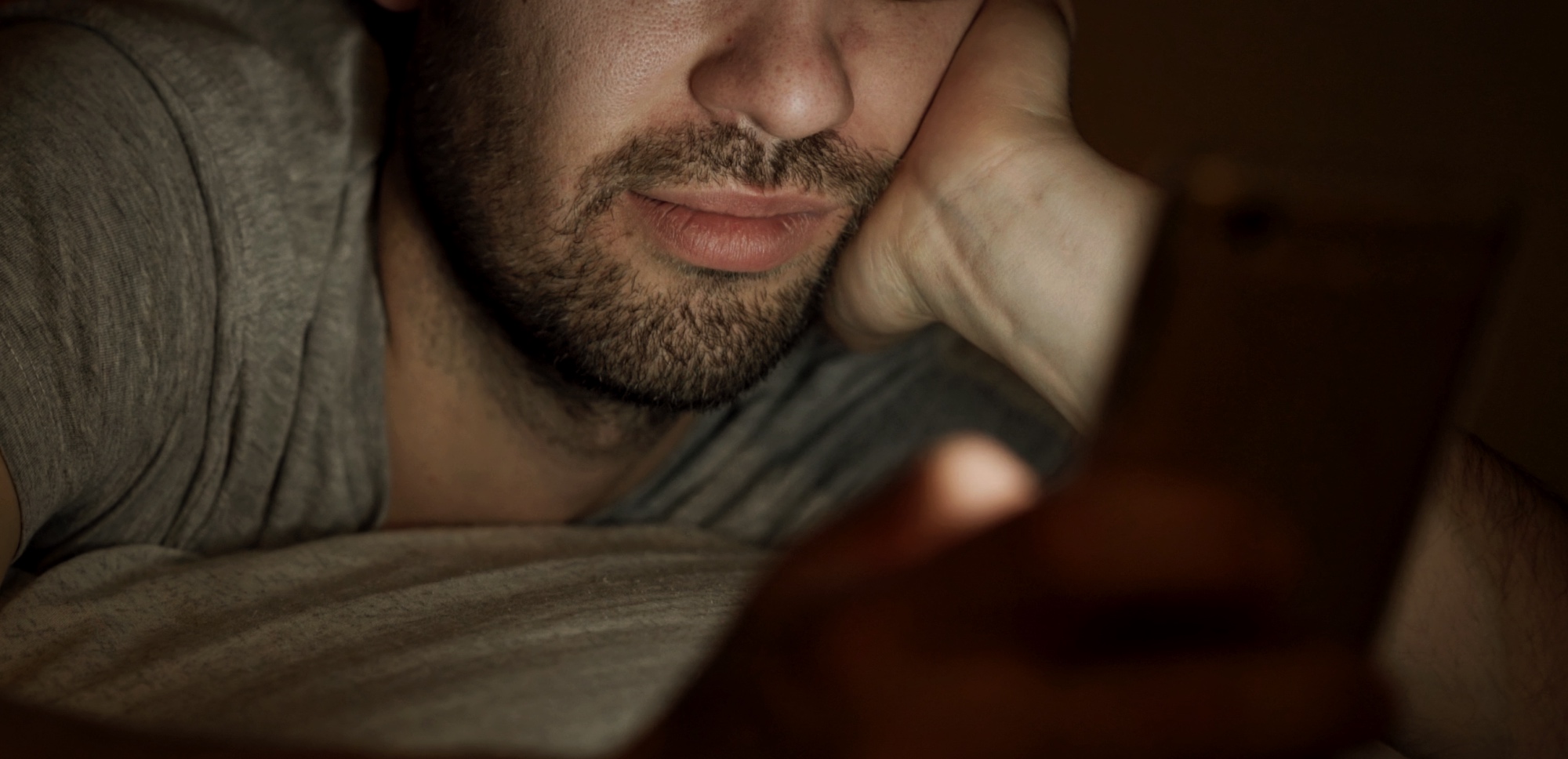 Fantasy can be fun. It's why we love Harry Potter and The Lord of the Rings trilogy. It's why Marvel movies are such big hits (RIP Stan Lee).
We love imagining these different worlds and experiences, jumping into them as if they are our own for a few hours. But beyond fantasy as a genre, humans also have a healthy appetite for sexual fantasy.
Is it normal to fantasize…sexually?
Sexual fantasies are normal to have. A less embarrassing example could be your first celebrity crush. You probably daydreamed about what it would be like to meet that person, knowing full well it would likely never happen. But still, it was exciting to think about.
Healthy fantasy plays an important part in our lives, igniting interest or desire and pushing us to invest in relationships. It can be helpful in relationships to build anticipation to keep a relationship exciting or flagging areas where the relationship may need some work.
Related: #NoPornovember Challenge: Could You Give Up Porn For 30 Days?
But then you might often hear the argument that "porn is a fantasy," and that's what makes it acceptable and healthy. But is it as healthy as daydreaming or fantasizing what your relationship will be like five years from now?
By saying porn is a fantasy, we mean that it's clearly not attainable reality—even though it shows real, often abusive, scenarios—and it normalizes some pretty toxic and dangerous ideas. Porn ultimately shows damaging ideas that have the power to shape and influence a person's understanding of sex.
Here's what we mean.
Fantasy is a clue to your psyche
Your own sexual fantasies can reveal a lot about yourself. There's a need for more research to better understand just how much we can tell, but here's what we do know:

Fantasies can give clues about the health of a couple's relationship. Fantasizing healthfully about your partner has been shown to not only contribute to the desire to have sex with that partner but also to engage in other relationship-promoting behaviors. Fantasizing about another person besides your partner every time you both are being intimate suggests something is missing or not being satisfied.
Related: 6 Ways Ditching Porn Can Improve Your Dating Game
Besides the previous example, how the content of a person's' fantasies affects their sexuality and relationships is still up for debate. The actual fantasy itself may not be abnormal, but it seems clear that the frequency of a toxic fantasy is the first indication of an issue. For example, child abusers and serial rapists report an extremely high frequency of their sexual fantasies. It's like their constant, all day obsession. But still, a fantasy doesn't guarantee a sexual preference or the likelihood of acting it out.
All of this goes to say the act of fantasizing is normal, but it's still something that needs to be kept respectful of other people. Which brings us to how porn plays a part.
Porn and fantasy
When we say that porn is a fantasy, we are pointing out that porn is an airbrushed, exaggerated version of reality.
For kids who encounter porn early, perhaps before they've learned about sex in a safe setting like school or talked with their parents, porn becomes a main teacher. But here's the problem with porn, fantasy, and kids—porn doesn't have a fine print explaining that the film is not an accurate, healthy portrayal of a normal, everyday sexual experience.
Besides all of the harmful things porn shows, think about what it doesn't show: healthy and safe sex with talking, cuddling, and bonding touch. And this is how so many of us were introduced to the concept of sex, and it's what many people base their sexual expectations on.
Related: Tips To Quit: What Sleep, Food, And Exercise Have To Do With Ditching Porn
The difference between porn and those hit fantasy franchises is that your brain on porn is aroused and in an ideal state to learn and remember what it's absorbing, which makes porn a perfect teacher—unlike watching Marvel films. While Hogwarts or the Hobbits' Shire are tragically impossible realities, porn sells the fantasy of real people performing extreme sex and acting out extremely degrading themes, which have sadly become reality all too often.
It takes normal fantasy, and kicks it up to the extreme. Not to mention that porn is often connected with coercion, force, and fraud—or, sex trafficking. You can never truly know if you're viewing a victim of sexual assault or sex trafficking.
Is reality better than fantasy?
When we say reality is better, we mean that building and creating a relationship of your own with a real person is better, not getting lost in scripted and overly produced fantasies on a computer screen. It's important to build up sexual intimacy with a partner if both of you are ready, and talking with them and dreaming with them about new ways to be physical together can be a part of that.
But porn? That's clearly something completely different that thrives on degradation, inequality, and unattainable fantasy.
Related: True Story: I Stopped Watching Porn, And I've Never Been Happier
Sociologist Dr. Michael Kimmel has found that particularly men's sexual fantasies have become heavily influenced by porn. Remember how we were saying that the frequency is a proven concern with fantasy? Porn is a habit builder, drawing a consumer in to crave more, watch more, and then seek more hardcore material. Now when a person fantasizes, they often think of porn performers and unrealistic scenarios they've seen instead of something they created for themselves based on their natural desires.
See? The problem is that porn is not only a toxic fantasy, but toxic to fantasy. It's a shortcut—no need to use your imagination because it's right there on the screen in front of you, imagining for you.
Need help?
For those reading this who feel they are struggling with pornography, you are not alone. Check out our friends at Fortify, a science-based recovery platform dedicated to helping you find lasting freedom from pornography. Fortify now offers a free experience for both teens and adults. Connect with others, learn about your compulsive behavior, and track your recovery journey. There is hope—sign up today.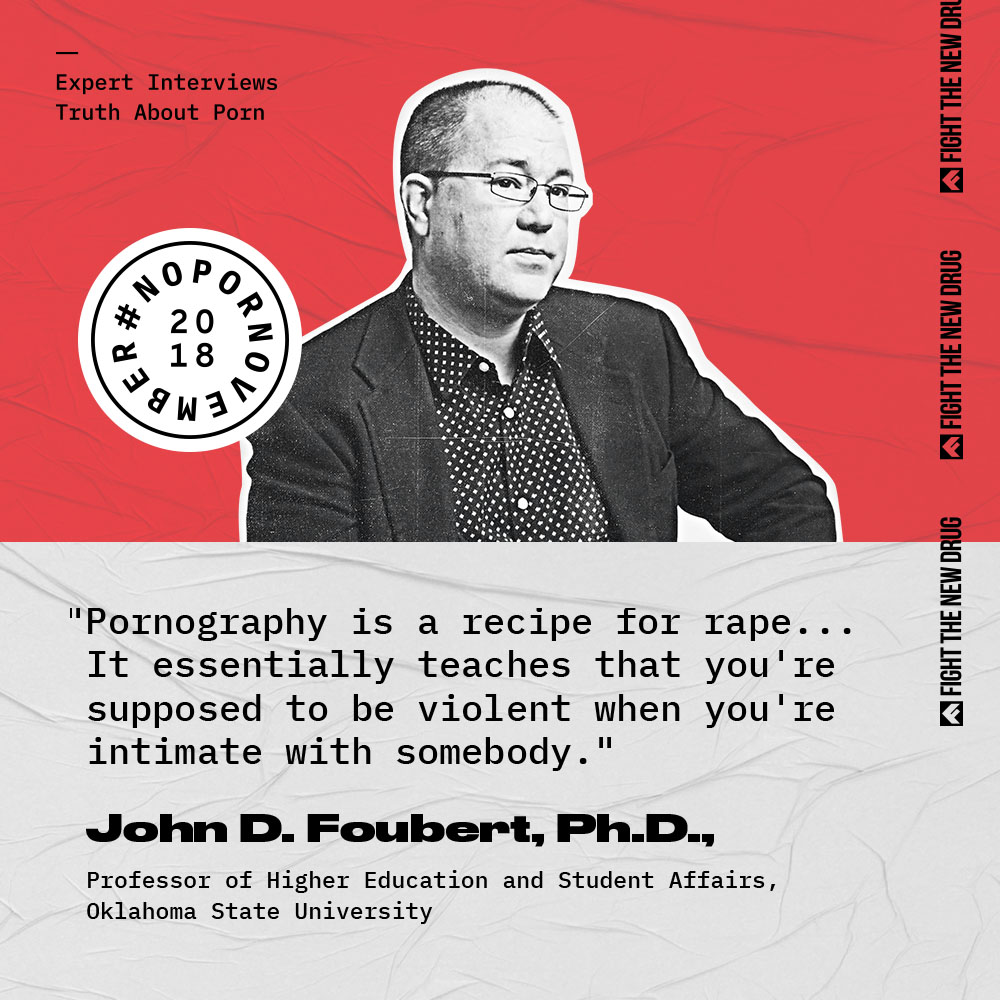 Get Involved
You deserve better than porn. Take the #NoPornovember challenge, and see if you can turn it into a #NoPornEver challenge for yourself.
Spark Conversations
This movement is all about changing the conversation about pornography. When you rep a tee, you can spark meaningful conversation on porn's harms and inspire lasting change in individuals' lives, and our world. Are you in? Check out all our styles in our online store, or click below to shop: