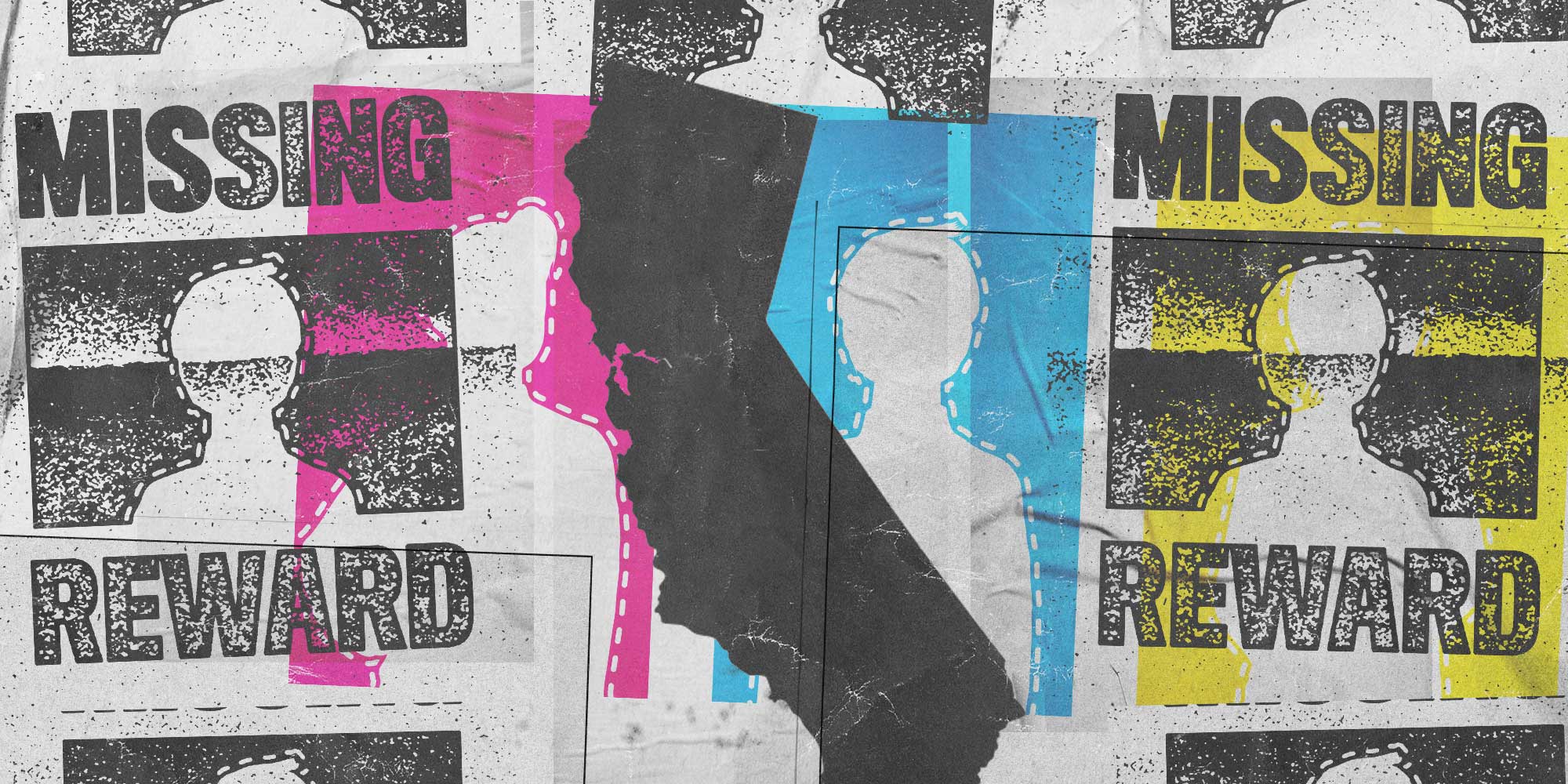 Authorities recently recovered 33 missing children in Southern California.
The FBI, Los Angeles Police Department, LA County Sheriff's Department, and others joined forces to launch the ten-day operation dubbed "Operation Lost Angels".
Related: Want To Help Fight Child Sex Trafficking? Know These 9 Acronyms And 5 Facts
Among the 33 survivors, 8 were being sexually exploited at the time of their recovery and 2 had been found multiple times at commercial sex trafficking locations throughout the investigation.
Kristi Johnson, assistant director in charge of the FBI's Los Angeles field office, emphasized it's not uncommon for rescued victims to find themselves back in commercial sex trafficking either voluntarily or by force, fraud, or coercion. This reality shows the importance of caring for kids—and all victims—after they're found.
Several agencies, including the FBI, offer resources to help meet both the short and long-term needs of survivors—like medical care, legal services, housing, employment, job training, education, child care, and more.
Related: 5 Myths You've Probably Heard About Child Sex Trafficking
Another minor had been unlawfully kidnapped by a parent. Some were runaways or teens in the foster care system. Several had previously been sexually exploited and were considered particularly "vulnerable" before their rescue.
The operation resulted in one suspected human trafficker arrested on state charges, and the opening of multiple criminal investigations. Some of the young victims were also arrested for probation violations, robbery, or other misdemeanors.
"The FBI considers human trafficking modern day slavery and the minors engaged in commercial sex trafficking are considered victims," Johnson shared in a recent statement.
"While this operation surged resources over a limited period of time with great success, the FBI and our partners investigate child sex trafficking every day of the year and around the clock."

Debunking child sex trafficking myths to fight this global issue
The FBI has reported a significant increase in sex trafficking crimes in recent years. In fact, during the fiscal year 2020 alone, the FBI opened 664 human trafficking investigations across the U.S. and arrest 473 human traffickers. As of November 2020, the agency still had 1,800 open trafficking investigations—including child sex trafficking cases.
So how can we help make a dent on such a complex, devastating, and growing global issue?
Related: 9 Surprising Facts About Human Trafficking In The U.S.
This case and many others can help put conspiracies and myths to rest and help society see how child trafficking usually happens.
For example, one common misconception is that children are kidnapped by strangers. However, the National Center for Missing & Exploited Children—a global organization that's aided the investigation and recovery of thousands of missing kids—reports just the opposite.
According to NCMEC, less than 1% of missing children cases reported in the US in 2020 were non-family abductions. In fact, in a recent Virginia operation where NCMEC helped recover 27 missing children, none of the cases involved a child getting abducted by someone they didn't know.
The Polaris Project is another excellent resource for learning about other common child sex trafficking myths.
Related: 8 Popular Conspiracy Theories About Sex Trafficking, Debunked
Understanding the realities of what child trafficking is, how it happens, and who is involved is vital when it comes to recovering victims, preventing these crimes, and reporting suspicious behavior when you notice it.
Donald Washington, director of the Marshals Service that worked with NCMEC to rescue 26 missing children in "Operation Not Forgotten" in Georgia last year shared this message that society can get behind, "The message to missing children and their families is that we will never stop looking for you."
Being able to tell fact from fiction is essential in knowing where to look and how to find both victims and perpetrators.
Porn's role in child sex trafficking
Truly seeing the issue of child sex trafficking includes not turning a blind eye to the role pornography plays in sex trafficking and exploitation.
From normalizing abuse and sexualizing children to being used as a tool to groom victims, research and survivor accounts show that porn is interwoven in virtually every facet of sex trafficking, and vice versa.
Related: How These 6 Major International Child Exploitation Operations Were Shut Down
Often what consumers believe to be harmless fantasy on a screen is actually the documented abuse of a real sex trafficing victim—a dark secret the porn industry doesn't want consumers to know about. And the more consumers click, stream, and download porn, the more the demand for sex trafficking—including the exploitation of children—is fueled.
Sure, not all porn is nonconsensual, but some is. And there's no way for someone browsing on a mainstream porn site to tell the difference. The fight against sex trafficking and the fight against porn are truly one and the same.
While child sex trafficking is a complex issue, the role porn plays in it is undeniable. What many consumers view as a passive, private act can actually contribute to the exploitation of real people—even real kids.
It's a harsh reality, but a reality still the same. And when you refuse to click, you can help stop the demand for sexual exploitation.

Learn and share the facts
Child sex trafficking is a very frightening, very real issue. Sometimes that fear spreads information that isn't factual. But the good news is, we can all learn about the realities of child sex trafficking if we look to reputable, survivor-led sources.
Related: 15 Stats You Need To Know If You Care About Ending Child Sex Trafficking
When you're empowered with facts, you can be a better advocate who contributes to lasting change when it comes to keeping kids safe.
The FBI urges anyone who believes they've witnessed human trafficking to call their local FBI or local police department.