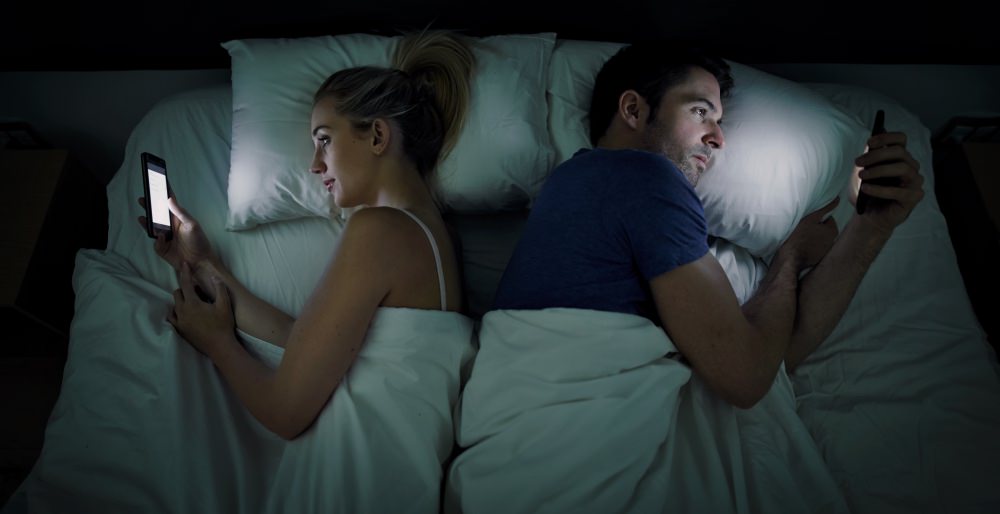 What kind of porn do women watch? Well, did you know "lesbian" porn is the most popular searched for category among women?
Every year, Pornhub (PH) publishes its "Year in Review," an analysis of all the data collected on searches, videos watched, duration on-site, and more. After all, this porn giant receives over 100 million site visits a day—that's a lot of traffic. Consider that just last year, almost 1,000 searches were done every second on PH. Woah. And we're just talking about one porn website.
Not only are there millions of searches yearly, but there's also an increasing number of videos uploaded; in 2018, the amount on PH alone hit around 1 million hours (if you do the math, that's 115 years' worth).
Related: Popular Porn Site Reveals Women Search For Hardcore Genres More Than You Might Expect
So, there's a lot of porn out there. What else is new? Well, all this data is actually pretty useful for getting an idea of how men and women search and consume porn differently.

Number of female consumers is on the rise
Over the last few years, the percentage of women who consume porn has increased. In 2016 and 2017, the number was around 26% worldwide. By the end of 2018, this increased by 3%, meaning almost 3 out of every 10 consumers on Pornhub is female.
The largest percentage of female consumers per country is found in the Philippines, where 35% made up the overall PH site visitors in 2016, and in the last two years, this has increased by 3% in 2018. Interestingly, there have been some spikes in female consumers from other countries such as India, wherein 2017 there was an increase of 129%, making women 30% of the country's total consumers.
Spoiler alert: that's a lot of porn being consumed by women. But how are their habits different than men's, and how are they the same?

What do men and women search for?
The Ladies | Across the board, women's top searches are "lesbian," or lesbian-related. This is especially true in recent years. In 2016, for example, there was an increase of 168% in searches for lesbian, and 218% in "female-friendly." In 2018, it was the top-searched term for females. There has also been an increase in more woman-oriented categories like "cheerleader" and "popular with women."
The Men | Males, on the other hand, have consistently stuck to searching MILF, and "step" related categories such as "stepmom" and "step-daughter." In 2018, there was a change and "Japanese" replaces MILF in the top three top searches for males. In 2017, "cheerleader" also increased in popularity among men, searches of the term increasing by almost 400%.
Both genders in recent years have searched for categories like hentai, Tinder-related searches, and Fortnite, switching from mutually shared categories with women like anal, MILF, and big d—.
Do women want more hardcore content?
In past years, there's been an increase in the number of searches and consumption of more hardcore porn—largely by women.
Categories such as "gangbang," "hardcore," "rough sex," and "bondage" are on the rise in women's searches. In 2017, "DP" and "rough sex" were more popular among women than men. In 2018, they were two times more likely than men to watch "gangbang," "DP" and, in contrast, "romantic." All these categories made it into the top 10 consumed categories for women, while for men, only "gangbang" makes the list.

So what does this mean?
The fact women consume more hardcore porn may seem surprising. After all, how is it that the top searched and consumed categories by women are also are some of the most aggressive toward women? Some even feature content that's considered criminal, in reality…do these videos promote healthy, realistic views of how women should be treated?
Studies show that today's porn is becoming increasingly aggressive and sells violence as a fantasy, especially toward women. So why do more women than men consume this extreme content?
Related: "Fifty Shades" Phenomenon: Women Search For More Violent Fantasies Than Ever, But Why?
There are some explanations, or theories, that say women search out this hardcore content because it serves as a way to visualize sexual fantasies rooted in sexual blame avoidance or sexual desirability. Other studies have shown that women who have been victims of sexual or psychological violence have a greater likelihood of consuming these more hardcore categories—perhaps as a coping mechanism. This isn't too surprising, considering the link that exists between sexual assault and pornography.
No matter the underlying reason, the fact that women are consuming more content in more hardcore versions is indicative of the overall normalization of porn, and its tendency to become an escalating behavior.
Though men and women's porn consumption may overlap in a few categories, studies show their consumption and acceptance of porn varies. What is true, is no matter a consumer's gender, porn does them no favors. While preferences for categories may change over the years, porn's proven harms are something that hasn't.