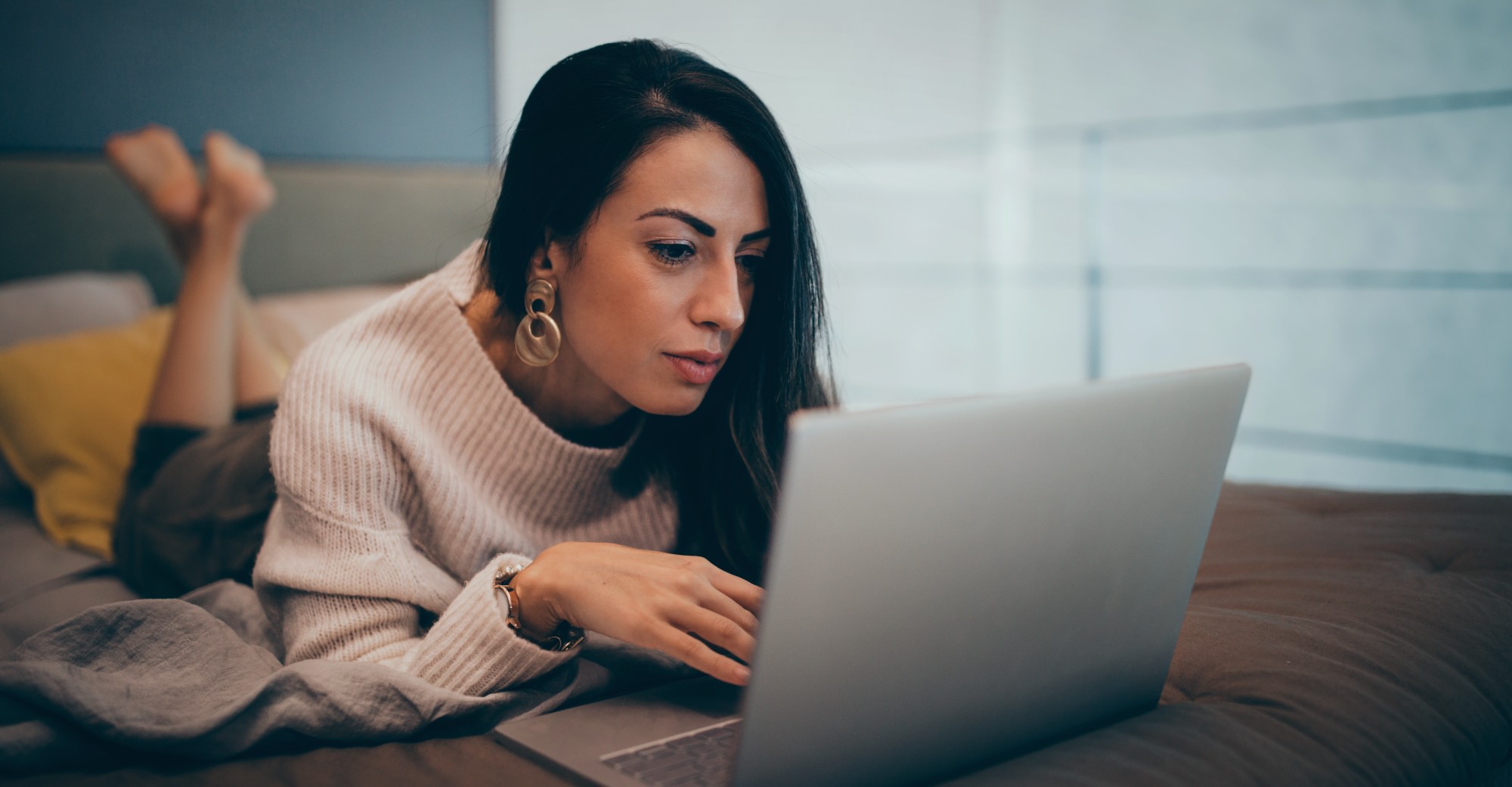 It wasn't that long ago when porn was generally believed to be just "a guy's issue."
Unsurprisingly, many recovery programs and resources were aimed mainly at only men struggling with pornography. For many years, men have been believed to be more "visual" beings than women, and more turned on by sexual content, therefore accounting for the gap in porn consumption between men and women. Note that studies have shown that about 60% of women admit to regularly watching porn versus over 90% of men.
However, a 2019 study from the Proceedings of the National Academy of Sciences may bust those stereotypes wide open.

The latest research
The study found that "at least at the level of neural activity… the brains of men and women respond the same way to porn." Basically, sexual arousal at the neuron level is no different between males and females, though it was found to be related to sexual orientation.
So, neurons work in the same way in both sexes. What's the big deal? We hear you. Here's why the news about these neurons matters.
Related: Think Women Who Watch Porn Enjoy Sex More? This New Study Shows The Opposite
Like we said, previous self-reported studies suggested that men responded more strongly than women to sexual stimuli due to the way their brains process the content on a neural level. It was proposed that the way sexual information was processed led to different sexual responses between men and women and therefore different subjective evaluations of their arousal. Translation? Certain neuron processing leads to arousal. Before, it was thought this processing was different between men and women, meaning the arousal in each sex was different from the same stimuli.
This new study says not so.
This study shatters some popular misconceptions about porn and how it affects men and women. It reviewed hundreds of reports and databases, and conducted statistical analysis on all 61 significant neuroimaging studies that studied responses to sexual stimuli, concluding that the type of stimuli used was the most important predictor for classifying response, while biological sex was the least.
That's not it—different analyses showed that there was, "no significant sex-specific differences within groups," and upon analyzing gray matter associated with sexual arousal, there was no causal relationship between sex and the response to sexual stimuli.
Related: Why You Can't Consistently Fight Sexual Abuse Without Also Fighting Porn
So what about the previous research?
Authors of the study, like Hamid Noori, head of a neural research group at the Max Planck Institute for Biological Cybernetics in Germany, believe that the previous results insinuating differences in the brains of men and women stimulated by sexual content could be exaggerated due to, "small sample sizes or different attitudes to the material among participants."
Yet, the question remains: why do men consume more pornography then?
In 2018, men accounted for over 70% of consumers on one of the most popular free porn site's annual report. The same goes for in 2019, with 68% of consumers accounting for men, and the remaining 32% accounting for women.
While they are still the predominant producers and consumers of the industry, it's only fair to point out that women are just as susceptible to struggling with porn as men are; this study confirms that, no matter the gap in numbers. However, different ideas exist for why this gap in porn consumption numbers between men and women exists.
Related: Does The Porn Industry Really Care About Empowering Women?

For example, Noori believes that it may have more to do with social factors, not biological ones:
"Female sexuality has quite a lot of stigma around it… Maybe the main reason is that for the woman there are secondary inhibitory effects that keep them away from expressing what they really feel… At least at this moment, our study indicates that men and women are not that much different."
So it's not necessarily that men are significantly more "visual," or even that women don't enjoy consuming pornography—there are a lot of other factors at play for why they don't consume or report doing so. Studies accounting for women's consumption highlight that, "women's experiences of pornography are complex and nuanced, often paradoxical, varying among and within individuals," making it challenging to get clear answers.
In any case, it's important to remember that even though women do consume it less than men, there is a growing number of women who are consuming.
Over the last year, a major porn site recorded a global increase of 3% in women's consumption, from 29% to 32%. It also found that the country with the greatest percentage of female consumers was the Philippines, with women making up 39% of the country's site visitors in 2019.
We also shouldn't forget that studies have shown that numbers on porn consumption, especially for women, are likely underreported.

So what does this all mean?
What's the bottom line? Regardless of the gap between males and females, porn is an everyone issue.
It affects men and women alike, on both sides of the screen. Consumers can be young or old, girls or guys, straight or gay—it has the potential to affect everyone regardless of any diversifying factor.
Related: Can Women Get Addicted To Watching Porn?
The growing numbers of women who admit to consuming porn are just one way this trend is reflected. Add this to the new study revealing that men and women aren't as different as once was thought when it comes to consuming porn, and it means there are a whole lot more people in general exposed to porn's harms.
While no one is immune to porn's potentially toxic effects, we all have the choice to fight for something greater: real love. And that's a legit choice, regardless of your sex.