As the topic of porn becomes more mainstream and less taboo, we're seeing more meaningful conversations open up in talk shows and Netflix shows alike.
The latest show to drop that deals with discussing the harmful effects of porn is the latest episode of Red Table Talk, a show hosted out of Will and Jada Pinkett Smith's own home with their daughter Willow and Jada's mother, Gammy.
Today, they shared a raw, vulnerable look at how porn can impact relationships and the consumer's understanding of sexuality and sexual expectations. They didn't shy away from sharing how it negatively impacted each of them, and how porn is too normalized on our world today. How cool is that?
We should give you a heads up that, in the beginning of the episode, the family talks about various types of online porn, including non-mainstream explicit content that doesn't focus on violence as much. Even though the more "artsy" porn—as Willow calls it—could be found on Tumblr before they banned porn and elsewhere now on porn sites, we want to be clear that this type of porn still carries with it the harmful effects of any other type or category of porn.

Garrett and Arial share their real fight for love
You may recognize the couple the Smith family interviews 10 minutes into the episode. A member of Fight the New Drug's team, Garrett Jonsson, and his wife Arial were invited to sit at the table with Jada, Willow, and Gammy and discuss how porn can impact couples' relational and sexual intimacy.
Garrett is the incredible guy from our video about his journey biking across the United States wearing a "Porn Kills Love" tee, or you might even have seen him present at one of our live presentation events.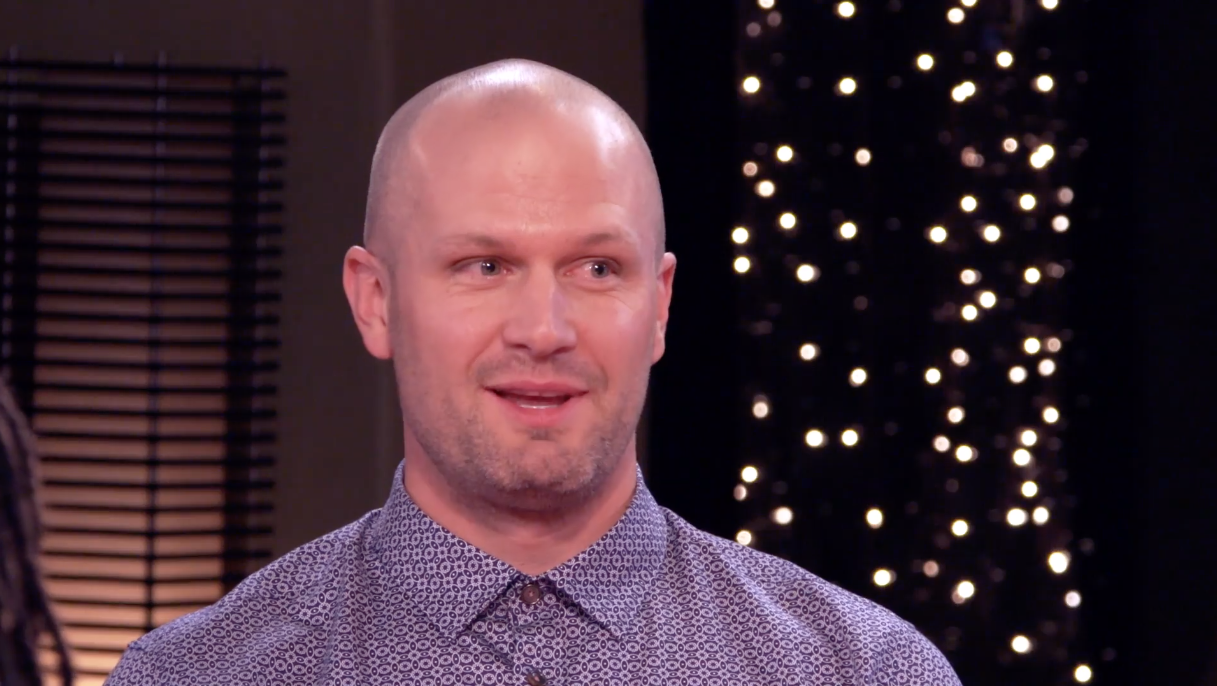 They got real at the table as they opened up about how Garrett's secret porn struggle drove a wedge between them, but how they chose to fight for their love, and are continuing to fight to this day.
It was a great opportunity for them to share a perspective that the three others hadn't heard before, and we know it left a lasting impact on their view of porn.
Check out their eye-opening conversation:
Intense, right? But conversations like these are so needed in our world that sees porn as an acceptable and even healthy addition to relationships.
So now we've heard the stories, but what does the research have to say about porn and relationships?
Porn's long-term effect on love and relationships
Have you ever heard someone say that porn can help improve romantic relationships? Or that porn is a great way to heat up a relationship and increase the bond between partners? The argument often goes something like this, "Pornography may not give you real sex, but porn can make your experience with real sex better—and that is good for a romantic relationship."
Is that true?
The answer actually looks different depending on whether we look at short-term or long-term results.

On the surface, porn might seem to provide an immediate spark for excitement and novelty…at least at first. That is exactly what studies presumably showing the "positive effects of porn" on relationships are measuring—initial, surface, self-reported "positives" for relationships. For instance, one recent study found that couples who watch porn together report being more "sexually satisfied" than those who don't watch XXX videos—emphasizing, as we just mentioned, the "novelty and excitement" that porn can seem to spark in a couple's sex life. [1]
Related: Can Porn Improve An Intimate Relationship?
The other key factor is the length of the relationship. Many studies reporting the perceived positive effects of porn for couples have studied participants who are in early dating relationships. As the length and seriousness of the relationship go up, so do the negative effects of porn consumption for many couples.
But, the thing is, we don't always see the clearest possible results of what's actually happening until we follow something over time. For example, look at eating and exercising patterns. People can be pretty happy about eating junk food in the moment, even for a short period of time. But, in time the overall effects of an unhealthy eating habit start to emerge and the long-term effects become more clear.
And what happens to the romance of couples who consume porn long-term? The long-term studies paint a very different picture. The preponderance of evidence from a dozen or more in-depth, longer-term studies consistently show porn consumption lowering relationship satisfaction, emotional closeness, and sexual satisfaction. [2] That doesn't sound great, does it?

What the experts have to say
Relationship experts, Doctors John and Julie Gottman explain, "there are many factors about porn use that can threaten a relationship's intimacy [which] for couples is a source of connection and communication between two people. But when one person becomes accustomed to masturbating to porn, they are actually turning away from intimate interaction."
But they're not the only ones who think so, based on the available research.
"There's a certain way of experiencing sexual arousal that is the opposite of closeness," says Dr. Gary Brooks, a psychologist who has worked with porn addicts for the last 30 years. "At best, it can be managed somewhat by some people, but most of the time it creates a barrier that poisons relationships." [3]
The Gottmans go on to explain, "when watching pornography the user is in total control of the sexual experience, in contrast to normal sex in which people are sharing control with the partner. Thus a porn user may form the unrealistic expectation that sex will be under only one person's control… the relationship goal of intimate connection is confounded and ultimately lost."
Porn promises immediate satisfaction, endless excitement, and easy intimacy, but in the end, it robs a consumer of all three.
This is why we're so excited Red Table Talk decided to tackle this issue with Garrett and Arial—everyone deserves to know the truth about porn and relationships.