Garrett Jonsson is no stranger to attempting (and completing) incredible challenges.
In February of 2016, Garrett ran 30 marathons in 30 days while wearing handcuffs to raise awareness on the harms of pornography. But Garrett was just getting started.
Just a couple of months later, in April, Garrett began his biggest feat yet: biking across the United States to raise awareness on the harms of pornography. And just 56 days later, he finished his incredible journey.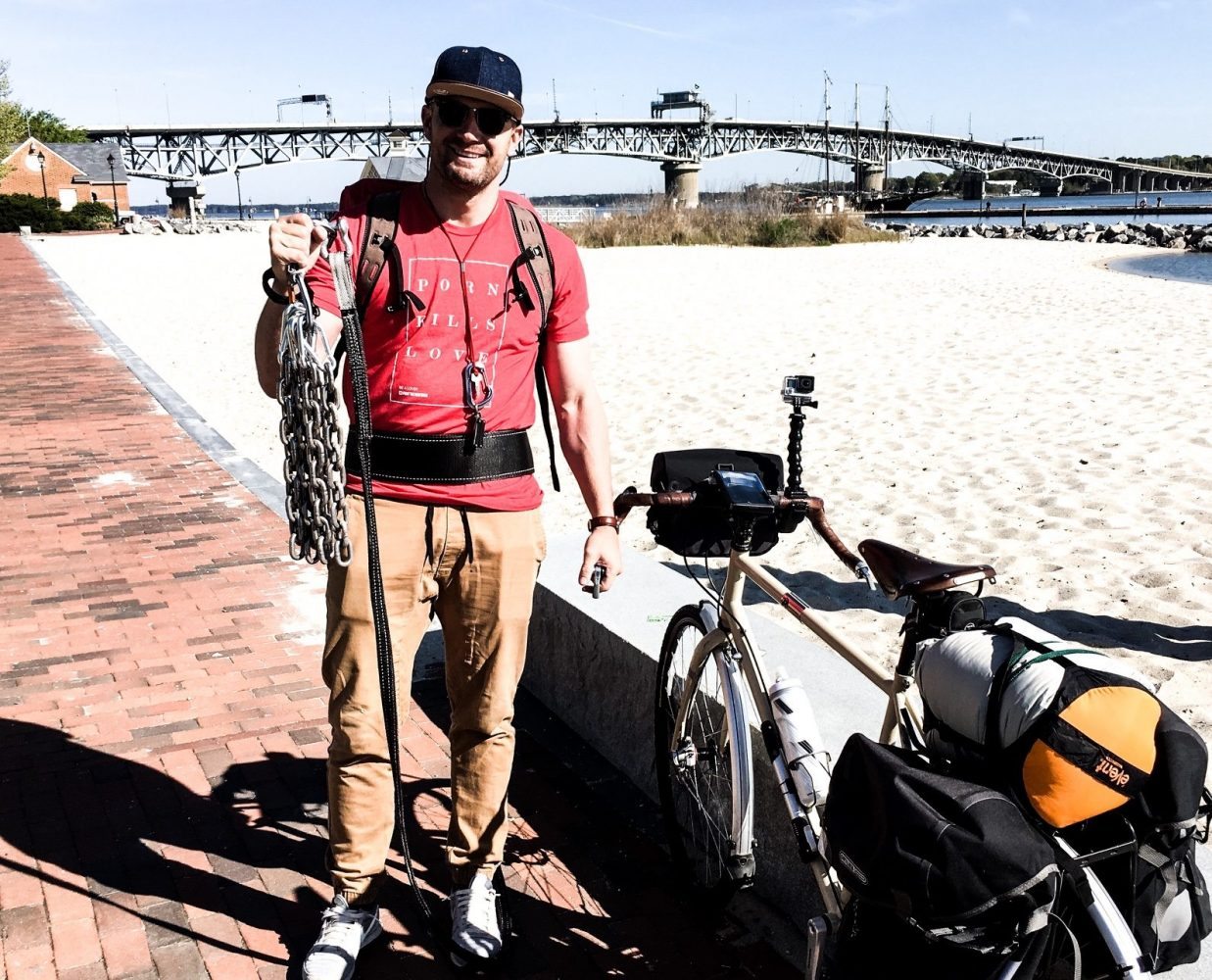 Beginning in Yorktown, Virginia, Garrett's journey ended up spanning 3,800 miles across 9 states in 56 days.
He ended his journey in San Francisco at the Golden Gate Bridge with his wife, who walked the last three miles with him.
On each leg of Garrett's trek, he dragged chains behind his bike to symbolize the weight of pornography on individuals and society.
He did all this while wearing a Porn Kills Love shirt, which he had people sign as he shared the word about Fight the New Drug and the harms of porn throughout his ride. All in all, he estimates he handed out hundreds of Porn Kills Love fact cards while averaging 67 miles per day on his bike.
Check out his incredible journey, here:
In his final email to us after his long expedition, he simply stated:
"Thanks for all your support on this journey, but more importantly, thanks for creating FTND; it's been a help in my life."
Related: Listen to Consider Before Consuming podcast interview with Garrett Jonsson
We are the ones who are thanking this incredible guy. This movement is all about people like Garrett Jonsson who are passionate, determined, and creative in thinking of ways to get the word out about the harmful effects of porn.
His awareness journey didn't end at the Golden Gate Bridge on his bike, though—now, Garrett is a presenter in our awesome school presentation program, and an ambassador for this organization. We absolutely love having him on our team!
Now, It's Your Turn
We are so glad to have Fighters across the globe who use their talents and passion to drive this important cause forward and change the conversation about pornography.
This movement is alive with passionate supporters who go to amazing lengths to fight for love. What will you do to raise awareness?