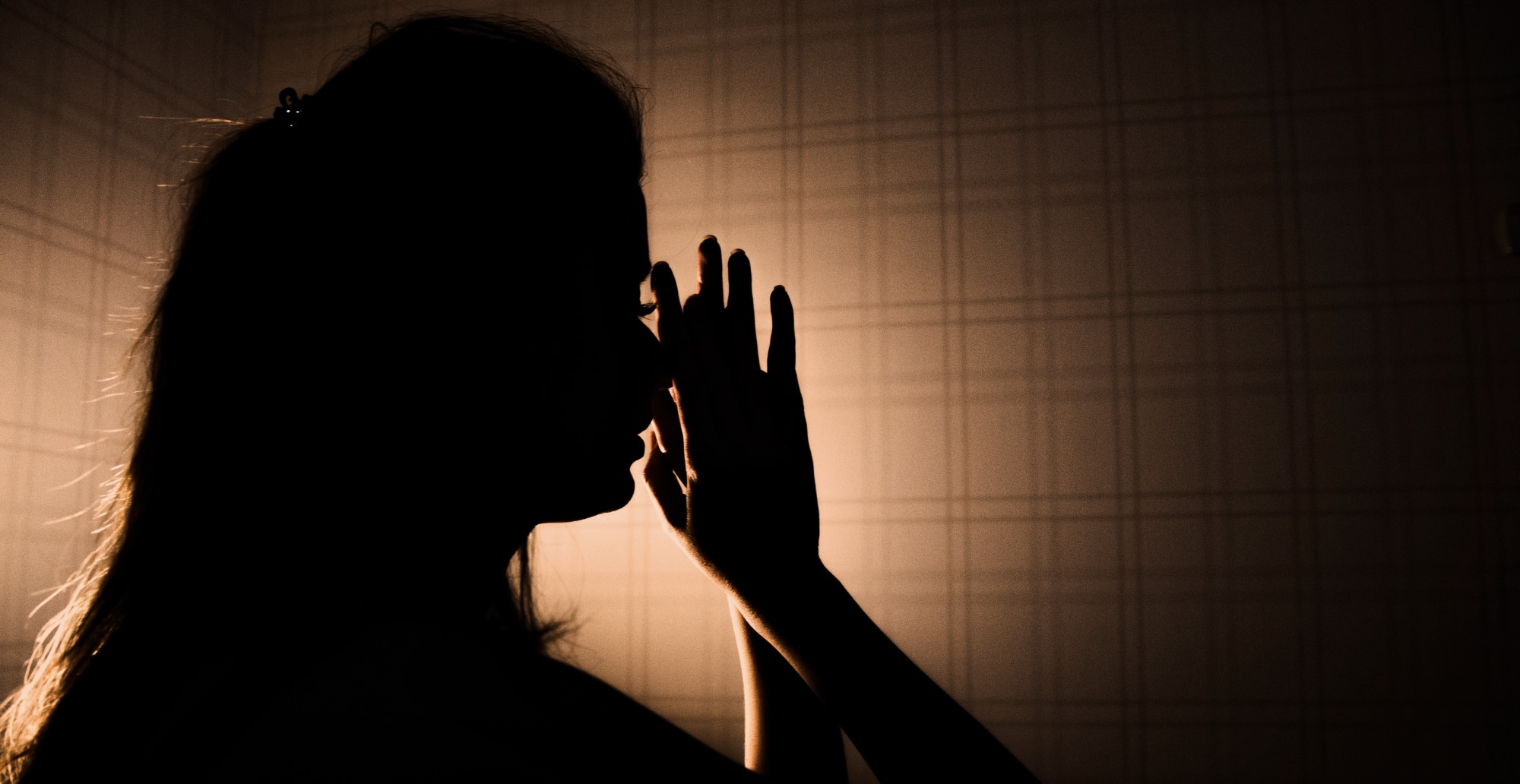 Human trafficking comes in a variety of different forms, and it can happen in many different ways. It is not by choice, but usually by force. In which all people should have the ability to say "no" to things, others simply are not able.
Trafficking situations can be interwoven into seemingly "every day" situations. It could be happening in your very own neighborhood, community, or in an average workplace. It might even be happening to someone you know.
And if you didn't know already, these situations happen in the pornography industry too, which usually comes as a surprise to people in our porn-obsessed society. How could something so normalized and celebrated be connected to something so inhumane?

What is "trafficking," anyway?
According to The Trafficking Victims Protection Act—one of the most comprehensive anti-trafficking law ever passed in the U.S.—the definition of human trafficking specifically defines a human trafficking victim as a person induced to "perform labor or a commercial sex act, through force, fraud, or coercion."
Related: Can Porn And Sex Trafficking Ever Be The Same Thing? Spoiler Alert: Yes
An individual that happens to be under the age of 18 (a minor) who specifically performs a commercial sex act will automatically fall under the category of human trafficking. Regardless if any of the following things like force, fraud, or coercion were actually present at the time, it is still considered sex slavery.

Wait, kids are in the porn industry?
Did you know that child exploitation imagery—also known as child pornography—is one of the fastest-growing businesses online, and content is becoming much worse over time due to consumers' demands growing more extreme? It has become a $3 billion dollar annual industry by some estimates.
The United States Department of Justice states that child pornography is a form of child sexual exploitation. Period. And again, these children do not have a choice, therefore, these are extreme but real examples of human trafficking.
Not only children, but teenage girls—many of them just over 18, and 19—now make up the biggest slice of consumable online porn. Many videos fantasize sexual acts of minors even if the performers are over 18—not that the consumer can ever know their true age. Minor or not, the idea of any teenage girl in a sexual act with another person can fall under the category of sexual exploitation.
Porn fuels the demand for the sex trade as a whole. But, are children and teens the only ones who can be trafficking victims? Short answer: no.

Behind the scenes of what's in the porn scene
Let's dive deeper, and see this issue of trafficking from the perspective outside of minors, teens, and children.
If we look beyond the fantasies, the finished product, and deceptive industry marketing, we can see there's more going on than the glamorized appearance of the industry.
Related: By The Numbers: Is The Porn Industry Connected To Sex Trafficking?
But what could exploitation, fraud, coercion, or force look like on a porn set, apart from child exploitation or glorified teen abuse? We're glad you asked—we have some real scenarios that illustrate exactly those issues.
Exploitation and coercion on set
According to one former porn performer, Jan Meza, her experience of being exploited in porn is that, "porn is not glamorous, it's not some great fantasy lifestyle that you're living, it's hell. It's hell on earth." (Check out this interview, around 13:20.)
She talks about producers using her, wanting her to have sex with them on the side, and says, "It's just a big game to them. They didn't care about the destruction in your life. They don't care about your personal life, as long as they make a dollar off of you, that's all they care about." Crazy, right?
In her words, it is all a lie, and it's fake. It is something that looks believable to consumers. She was told to make it look believable, even though she was in pain.

The Beauty Queen's story: fraud and underage performers in porn
What about being lured into doing something you don't want to do by way of fraud, what does that look like?
This article tells the story of a 15-year-old beauty queen who confessed that she was "too distracted by the party and the promise of easy money" to actually realize she had been tricked into entering the porn world. She was told that she would be an extra in a music video, then a strip scene, all for $100. It seemed like easy money, and all she had to do was smile and look pretty, right? Nope, not exactly. She soon discovered the reality of the situation.
Related: Consider Before Consuming: How Porn Can Affect Society & Fuel Trafficking (Infographic)
There was manipulation, money being thrown in her face, and "temptation" for a certain lifestyle on her end. She ended up having sex on camera, with a man that was double her age, and by the end of it all, she said: "It messed up my whole life."
When it comes to fraud and trafficking, the law is clear that initial consent does not mean assault can't happen anyway.
The Prospective Worker's story: forced and frauded into porn
In this true story, a 24-year-old woman walked into what she thought was a job interview in Southern California. She ended up being forced to work in the commercial sex industry.
Related: How Porn Fuels Sex Trafficking
She was a going after her dreams, trying to pursue a modeling career, until one agency specifically reached out to her. Here's what happened:
"Once she arrived at the photo shoot, they gave her some drinks, asked her to take a few topless shots, and then asked for her identification so that they could make copies for her file. Everything after that, she says, is a blur."
She was drugged, sexually assaulted, forced to work in porn, and all identification was taken away from her. They used threats and if she didn't cooperate, they would send the topless photos to her family. Overall, these were just a few things that had happened to her.
How is this at all acceptable?

There is hope, we can stop the demand
As you can see from the real situations above, pain, voicelessness, and pressure are things many people can feel when they are on a porn set and if they're in a trafficking situation.
We believe everyone has a voice, and every voice deserves to be heard, regardless of the situation they're in, and whether it's in the porn industry, or not. We believe in taking a step toward action when it comes to raising awareness on these topics.
Related: One Simple Rule That Could Stop The Demand For Sexual Exploitation
Where do you stand when it comes to this? Will you feed into modern-day slavery by clicking porn, or are you fighting for real, authentic, and genuine love?
It's time to be a voice against exploitation, and not accept exploitation as the norm. Fight with us to stop the demand for exploitation.