We say it all the time, and we'll say it again: we really wouldn't be anywhere without our global community of millions of Fighters.
As an awareness-raising and educational organization, we create the resources and aggregate the existing research into one easy-to-find place, but it's up to our diverse and loyal supporters to take the facts to their countries and communities. This really is a grassroots movement for change on the individual level, so every little bit of visibility given to the facts makes a big difference. Are you in?

Here are just a few tips and resources so you can join this movement wherever you are. Here are 9 ways you can be a part of this important cause:
1. Watch/host a screening of our docuseries, Brain, Heart, World
You may know that we dropped an awesome three-part documentary series, but did you know it's free to watch?
"The Brain" dives into the scientific research that illustrates the physiological and neurological harms pornography has on individuals. "The Heart" explores pornography's impacts on romantic relationships, and on platonic relationships such as those with friends, family, and everyday interpersonal connections. "The World" highlights porn's impact on society in a variety of ways, including porn's inextricable connection to the global issue of sex trafficking. Each episode is 30 minutes long, which means it's very easy to get through all of them in an evening!
This conversation-changing project is a gentle introduction to this global issue—you might laugh, you might cry, but you'll definitely think. Watching this series for free or hosting a private screening is one of the best ways you can get a dialogue started in your community.
Click here to watch the series now, and watch the trailer below.

2. Share FTND translated resources with your friends!
Introducing the translated FTND site! This is a big deal, Fighters! We translated select content from our website into four additional languages to help bring the fight for love to new Fighters around the world.
We will continue to add new languages as time and resources allow. Fight the New Drug resources are now available in 5 languages: English, Spanish, Portuguese, German, and French. Get stoked, and share them with all your friends!
3. Become a Fighter and join our movement
Fighters are committed, passionate, and real. For ourselves, for those we love, and for future generations, we must take a stand using science, facts, and personal accounts. Take the first step in showing that you are 100% invested in this fight by signing up to become a Fighter!
Becoming a Fighter and reading the Fighter attributes details what it means to be in this movement, and adds you to our global community of supporters so you can get updates on how to get more involved in the movement. Join the fight and help us spread the word that porn affects the viewer, harms relationships, and negatively affects society as a whole.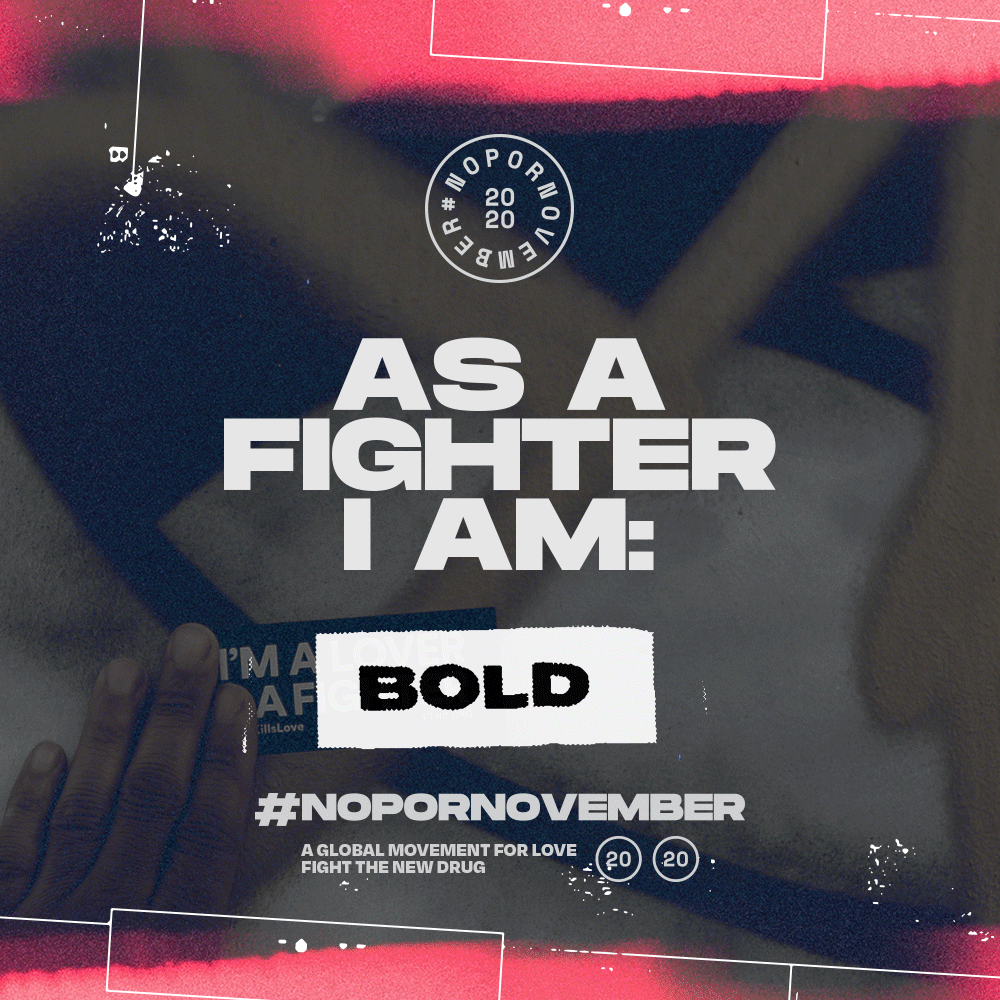 4. Listen to our podcast, Consider Before Consuming
Did you know we have a podcast? Introducing Consider Before Consuming, a podcast by Fight the New Drug. Join us as we consider the harmful effects of pornography using science, facts, and personal accounts. Every other week, we sit down with an expert, activist, or fellow Fighter and discuss how pornography negatively impacts individuals, relationships, and society. You can listen now wherever you get your podcasts!
Go to ftnd.org/pod to subscribe today! 🎧

5. Grab a Street Team Kit
This movement is all about changing the conversation about porn, and there is perhaps no better way to do that than grabbing an exclusive Street Team kit. When you join our Fighters who carry the movement and facts with them (literally), you go a step further and become the movement.
See the Street Team kit right here: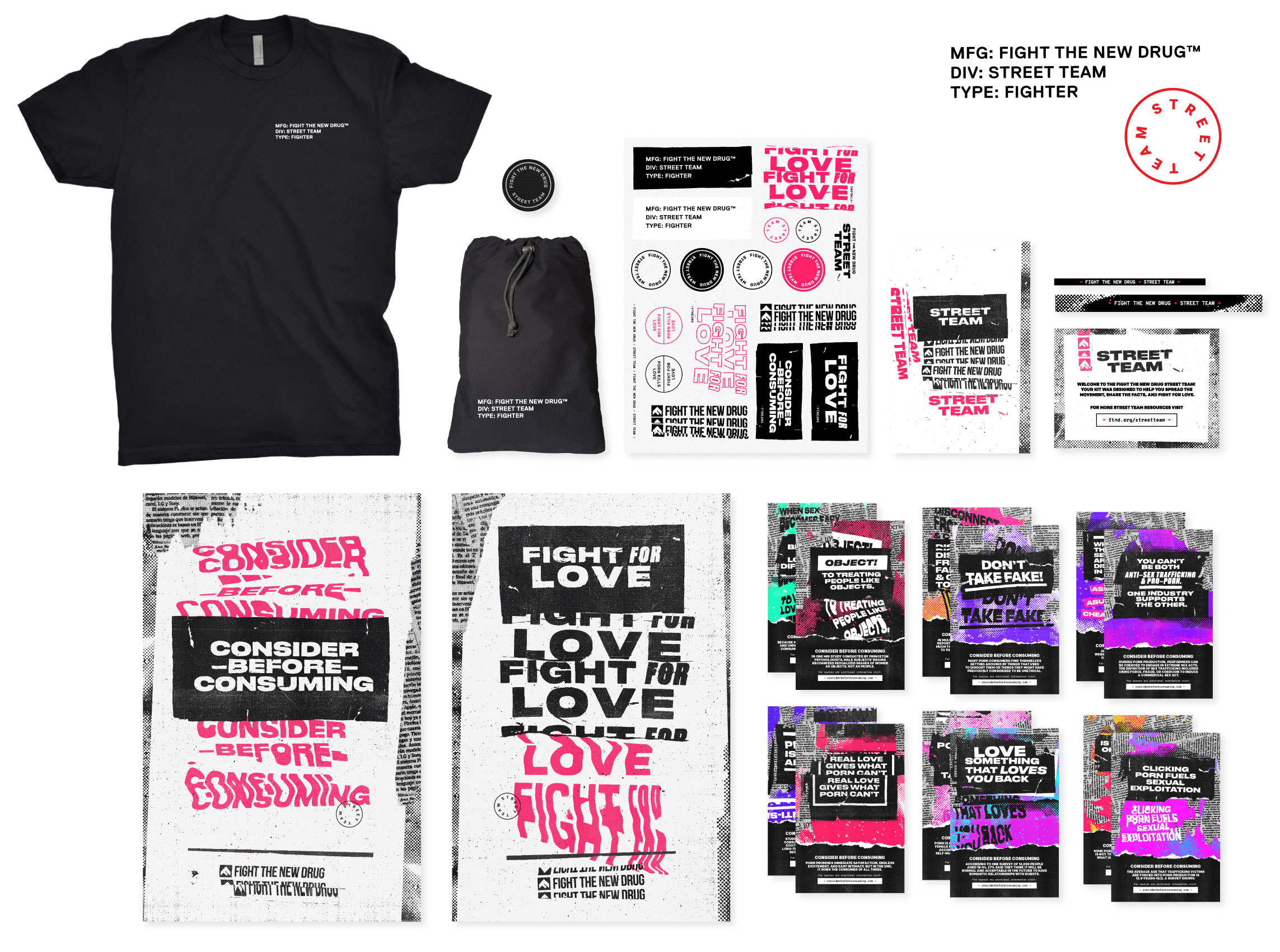 By joining the movement and grabbing a kit, you get the amazing opportunity to make a real and meaningful impact in this fight, right in your own city. We'll send you some rad gear that you can wear, post, and share. Sometimes, all it takes is a simple act to help start a conversation. Get started—become a foot soldier in the fight for love by grabbing this information-packed kit! Plus, you get gear that can't be found separately in our store.
6. Join the Fighter Club
If you consider yourself a dedicated Fighter, our exclusive Fighter Club is the place for you. As a nonprofit, we rely on cool people just like you to help take the movement to the next level. By partnering with us monthly to support the Porn Kills Love movement, you will make an incredibly valuable contribution that helps us to more effectively educate youth and advocate for awareness across the globe.
The support from Fighter Club members directly fund our awareness campaign around the world, and even helps those struggling with pornography. By being a member of the Fighter Club, you'll get early access to all Fighter Gear, store discounts, insider reports, news updates from the frontlines of the movement, access to a secret store that's exclusive for Fighter Club, and more.
Whatever is going on behind-the-scenes with FTND, you'll be the first to know about it. (Plus, these exclusive Fighter Club t-shirts can't be purchased in our online store, but we'll send you one when you sign up for the club!)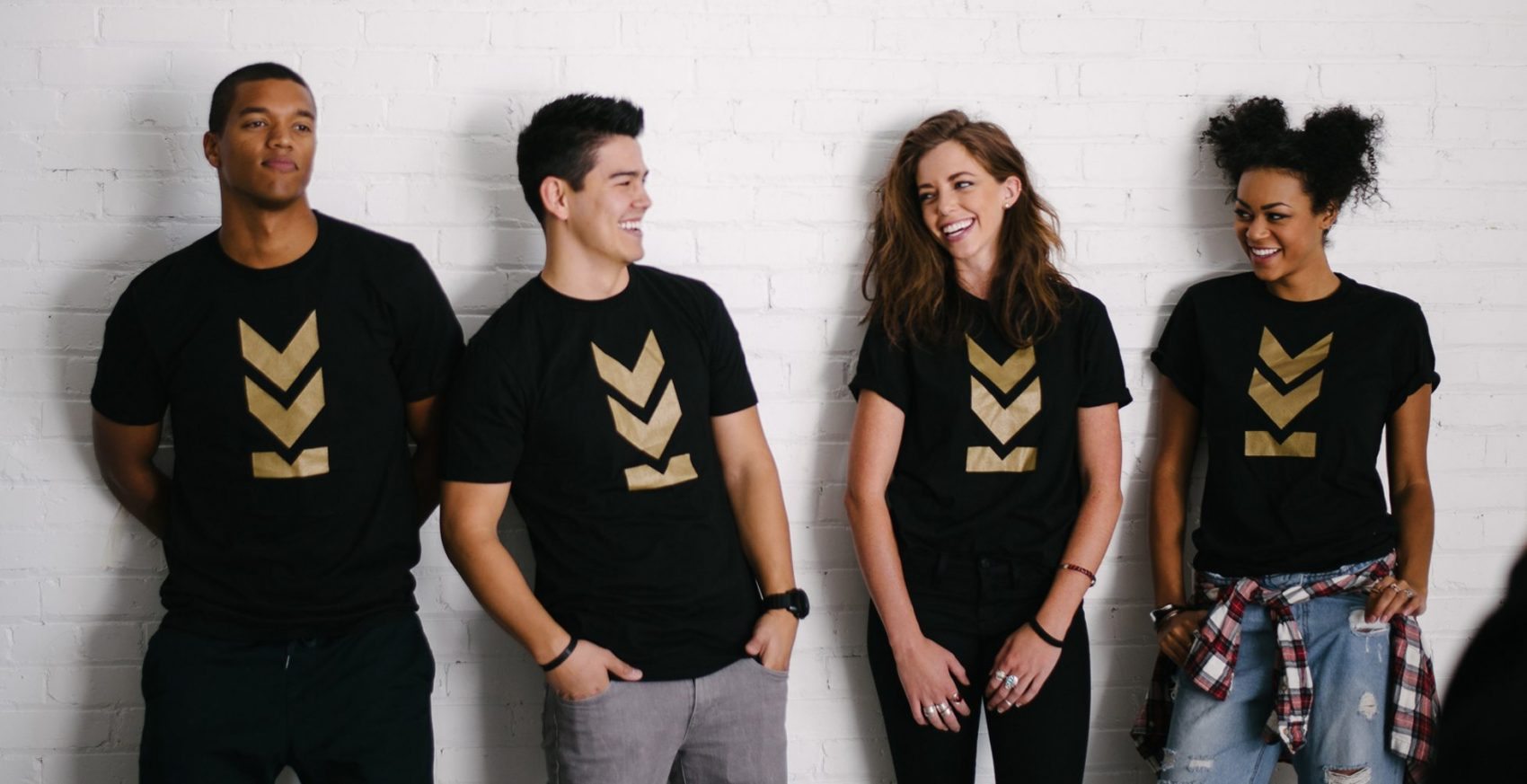 7. Bring us to you for a Live Presentation
Fight the New Drug provides informative and entertaining presentations that inspire students to join thousands of others around the world who avoid pornography, while speaking openly about a typically uncomfortable topic.  The facts are presented in an interactive and exciting way to help teens get the facts! Get more info and book a presentation HERE.
We look forward to visiting schools and communities after they open from COVID-19 closures!
8. Follow us on social media
When it comes down to it, the most important aspect of this campaign is the credible, peer-reviewed research that fuels our efforts. All of the evidence and data points to one unavoidable truth: porn is harmful.
Follow FTND on:
And connected to following us…
9. Spread the Facts
The articles and videos that we post on all our platforms are all based on this research. They provide simplified and understandable information that helps people learn the truth about porn. Share them with your Facebook friends, Instagram or Twitter followers to shine a light on the harms of porn, and show why you choose to fight for love instead.
Share our Get The Facts research page to show people that the research is clear on the fact porn kills love.

10. Rep the movement
Not only can you spread the word by spreading facts online, you can do it with a bold statement that will turn heads and start conversations. Our online store is full of powerful tees with even more powerful messages, and we release new ones every few months!
From apparel to sticker packs to posters, we've got you covered with the latest and trendiest ways to rep the movement. Shop our online store HERE to show the world that you fight for love, and spark meaningful conversations in your community.


What YOU can do
Get involved in this fight for love. SHARE this article to help others learn about the movement and why we are raising awareness on the harms of porn.