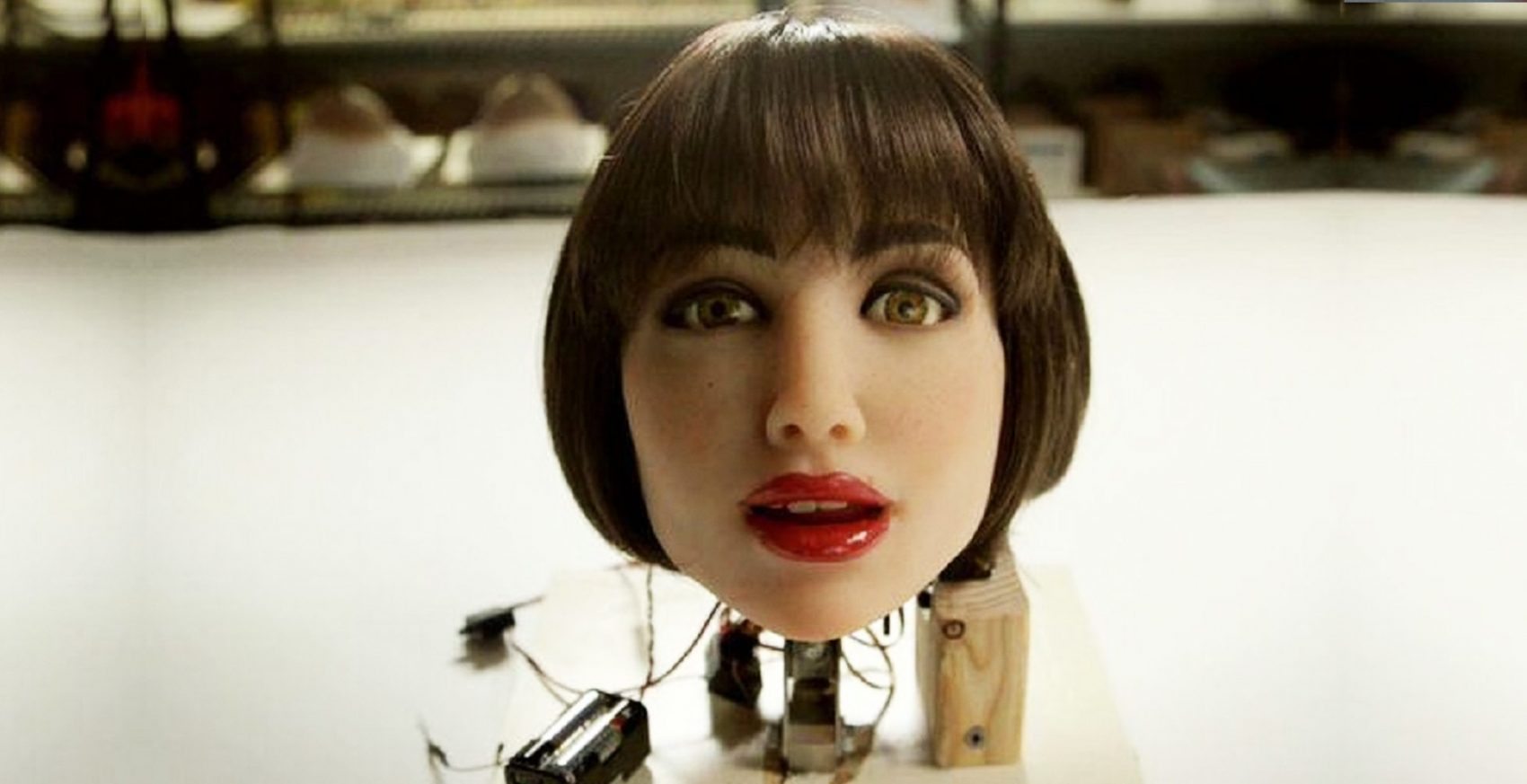 Cover Image From New York Times Coverage On The Real Doll Factory.
City of Houston officials have halted the opening of what has been called the country's first "sex robot brothel." The Canadian company KinkysDolls was expected to open their second "try before you buy" store in the Texas city after already doing business in Toronto, allowing customers to rent a doll in a private room for a certain amount of time. After complaints and concerns from the community, Mayor Sylvester Turner recently gave a press conference saying the city council had voted to ban individuals from having sex with an "anthropomorphic device" at a sexually-oriented business.
Here's the catch—the decision does not prevent the sale of sex dolls, simply the short rental or "brothel" aspect of the business. KinkysDolls founder has said the company is looking into their options and even considering suing the city. But even if the council gets their way in the long term, it's probably only a matter of time when these types of businesses are established in another US city.
The reality is, sex doll brothels already have a global presence with the very first opening in Barcelona in 2017 and then spreading to other European countries. Moscow joined the market prior to the World Cup this year, hoping to win over tourist business.
Related: Sex Robots Are Becoming A Reality, But Are They Dangerous For Society?
With sex dolls in the news again, we've been wondering about the main ethics debate around these robots. One important question we're seeing brought up again and again: do sex dolls placate violent behavior or reinforce it?
Based on the currently available information, the answer may surprise you.
Samantha's rough day out
Here's a shocking, but true, news story for you.
Last year, a sex doll available for testing by consumers was so molested and damaged at the Ars Electronica Festival in Austria, she had to be extensively repaired. "Samantha" received a lot of aggressive attention and was reportedly left "heavily soiled" after a group of men mounted her breasts, arms, and legs. The doll was sent away for cleaning and repairs for neck and mouth damage and two broken fingers. Yikes.
The engineer, Sergi Santos, described the visitors to the festival as "barbarians." His business partner, Arran Lee Wright, was previously on the British TV show "This Morning," explaining how Samantha can chat about science and philosophy and become like another member of his family. His response to the incident was that she should be "treated with respect."
Related: There's Actually No Research Proving Sex Robots Are Healthy For Society
Clearly, not everyone shares the same sentimentality toward Samantha as her creators do. But the question remains, should we care about this abuse? After all, it was a doll—not a real, living woman—who was harmed. But all the same, this matters.
An argument we often hear about sex robots is that they are a "healthy" way to release pent up sexual aggression. Instead of attacking someone or ignoring their right to consent, a consumer can safely act out their own fantasies and desires.
The problem is, there just isn't evidence to back this idea up.
Zero evidence
A recent editorial for British Medical Journal Sexual & Reproductive Health reported the benefits the sex robot industry lays claim to, for example, preventing violence against women and even children, are misleading and purely designed to boost business.
The doctors writing the study said they found no evidence to suggest robots will help reduce inappropriate and violent sexual behavior. Instead, it could actually desensitize some people to the exploitation of real humans. They wrote:
"While many sexbots users may distinguish between fact and fantasy, some buyers may not, leading to concern about potentially exacerbating the risk of sexual assault and rape of actual children and adults."
Related: What's The Harm In Artificially Intelligent Sex Dolls? More Than You Might Think
This study's conclusion is no surprise to us. While academic literature about sex dolls is still relatively new, there is plenty that draws the line between sexual violence and watching online porn. In a similar way that porn allows a consumer to fantasize, sex dolls encourage acting out those fantasies and thereby reinforce that behavior again and again with associated feelings of pleasure.
Can the example of Samantha being physically damaged be forgotten without serious questions about those men's intentions? Or consider the sex doll Roxxxy who has a "Frigid Farrah" personality setting, intentionally simulating rape.
Are we supposed to expect these dolls to hinder violence, or reinforce and reward it?
Normalizing violence
According to the Foundation for Responsible Robotics, sex between human and robot is different than between humans because "machinery… cannot grant consent or be raped." Yet, there's still the user's motivations to consider.
These robots are clearly designed to look like hypersexual and exaggerated versions of humans, although many resemble hypersexualized Bratz dolls. Saying sex robots are a safe and healthy way to let users be aggressive is surrendering to the idea that people will be or even need to be violent toward an often female body.
Related: What It Means to be Pro-Sex & Anti-Porn
Accepting sex dolls is like shrugging our shoulders to objectification, saying there isn't a problem with people idealizing an inanimate humanoid who never says no, or eroticizing non-consent.
Laura Bates, writing for The New York Times, put it this way:
"Rape is not an act of sexual passion. It is a violent crime. We should no more be encouraging rapists to find a supposedly safe outlet for it than we should facilitate murderers by giving them realistic, blood-spurting dummies to stab."
Samantha can be fixed by an engineer and returned to normal. What about actual humans who are victims of sexual violence? Their lives are changed forever.