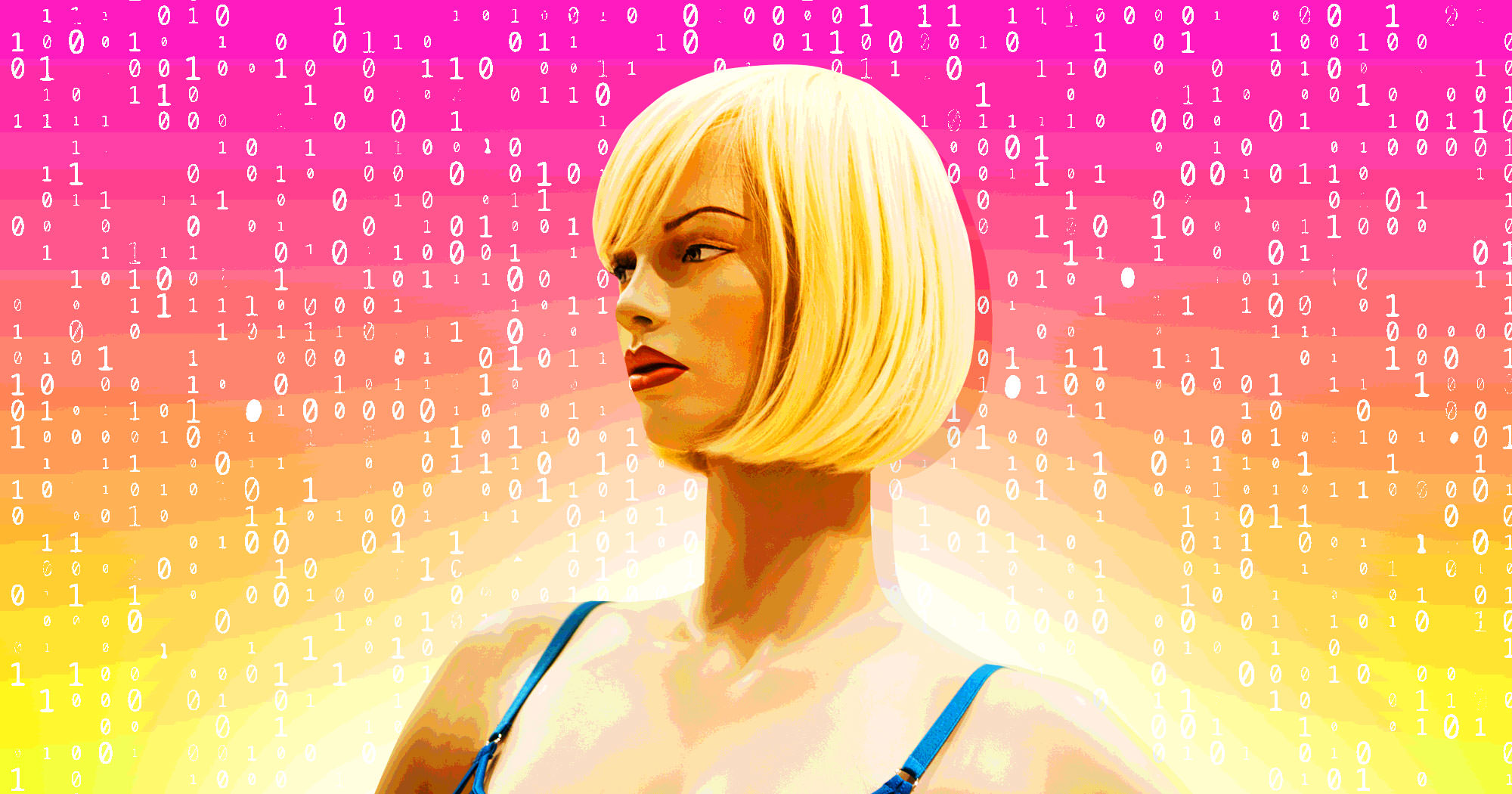 You walk down the street, looking to get a bite to eat. You look around the next corner, and run into a business that looks kind of like a mix between massage parlor, hotel, and brothel. Front and center? An array of silicone sex dolls that any customer can choose from, molded to look like exaggerated and unrealistic fantasy versions women.
This isn't some distant future issue, this is in Houston where a brothel filled with sex robots will reportedly be opening its doors very soon, according to local reports.
The "sex robot brothel" will be open for business within the next week or so, says the business partner for Canadian sex-doll rental company. The company already operates a sex robot brothel in Toronto where the dolls rent for more than $100 per hour, but this is the first known doll brothel in the United States.
Related: Plastic Prostitutes: First Sex Doll Brothel Opens In Barcelona, Spain
"Our Love Dolls goal is to provide intense pleasure," the company's website states. "We provide deep and satisfying experience both in the way we feel and move. We will allow you to fulfill all your fantasies without any limitations. We feel just like the real thing. We always fresh for you we get sanitized with Antibacterial Products after every session."
Sounds romantic, right?
The business has already drawn opposition online where petitioners are seeking to prevent the business from opening its doors. The company still has not announced the address of its Houston location.
All in all, we can't begin to describe how creepy this is, and unfortunately, this is only the beginning of robotic sex being normalized and even promoted in society.
A new, disturbing norm?
Futuristic experts predict it won't be long before a lot of humans will be doing it on the regular—with machines.
Imagine a world where sex with an inanimate humanoid robot is completely normal. Doesn't seem real? Apparently, this will be common in just a few years.
Related: Moscow's First Sex Doll Brothel Opens In Time For The World Cup
Futurologist Dr. Ian Pearson has recently released a report called "The Future of Sex" in partnership with one of the UK's leading sex toy shops, and he predicts the future of how humans will be getting it on. He makes the point that robotic sex toys have been in use for around a century, and that virtual reality porn is about to become mainstream. (Sadly, he's probably right about that.)
"Sex with humans could soon be a thing of the past," the German magazine Spiegel wrote in an article about the report by Pearson, who "draws a future in which robotic brothels and strip clubs with computer-controlled dancers are normal."
Some think that the ethics of watching virtual reality porn—simulating sex acts with a fake, 3D person—are no different than the ethics of having sex with a robot. After all, people are constantly looking for new ways to "spice up" their sex lives. This is proven by the $15 billion dollars and growing sex toy industry, and now, it's proven by growing interest in lifelike sex dolls that will eventually be able to talk and respond to verbal commands.
Recently, an international conference at the University of London, "Love and Sex With Robots," reflected this reality of looking at the wide possibilities of humanoid sex. The conference showed a new market that engineers and programmers are working hard to meet, creating dolls programmed to display moods and emotions—some that might be ready for production as soon as this year.
Replacement humans, fake intimacy
The whole idea of humanoids replacing real, intimate connections between real people is concerning to those who know the real scientific harms of pornography and that sex is healthiest when it's with a real person, not a robot. Robotic sex is even more concerning to those who understand the very real negative effects this could have on humans sexually and socially.
Related: What It Means to be Pro-Sex & Anti-Porn
The truth is, we don't have to wait until 2050. According to a new report, about 27% of millennials say they think it'll be normal and acceptable in the near future to have friendships and romantic relationships with robots. Crazy, right?
This is a reality that is gaining traction every day. As more people opt for yet another counterfeit to what real relationships and intimacy can offer, the effect of porn, sex robots and other forms of artificial love, will continue to harm individuals, relationships and society.
We can't accept the possibility of technology taking the place of real, healthy human relationships. Whether it's a computer screen or a sex doll, we need to be educated and take a stand for healthy sex and human connection.