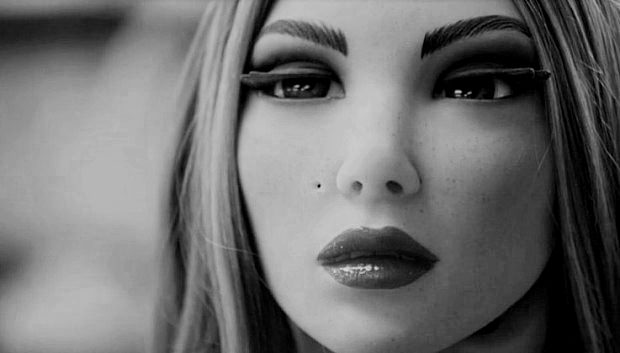 Cover Image From New York Times Coverage On The Real Doll Factory.
There's a story in Greek mythology about a sculptor named Pygmalion. He carved an ivory statue of a woman, which he idolized and considered more beautiful than real women. The sculpture was later transformed by one of the gods into a real woman, who would later become his wife.
The idea of creating human-like machines or technology is not new. Though Pygmalion may have been enchanted with his ivory sculpture, he probably would've never imagined the rise of what we are seeing today: Artificial intelligence (AI) sex dolls.
If you're unfamiliar with the concerning popularity of sex dolls, here's a brief overview: There are four major manufacturers globally who make these silicone, increasingly humanoid-like dolls. Just last year, one company called RealBotix released Harmony, the latest in AI sex doll technology.
Related: There's Actually No Research Proving Sex Robots Are Healthy For Society
Labeled as "more than just a sex doll," she is classified as a companion that "listens" to and remembers what you say. She can have a conversation with you (still with that not-quite-human Siri-like voice), and moves parts of her face to give her a more realistic look. Yet, Harmony and AI sex robots like her are opening up the door to a tidal wave of controversy.
The literal objectification of humans
As AI sex tech advances, these dolls are marketed to consumers as completely customizable—he or she can choose all the features of their ideal sex "companion." The dolls can "have sex" whenever, because these robots will, "always be turned on and ready to talk or play," according to the pitch line of sex doll developing company True Companion.
So…what's the big deal?
First, we see the issue of literal objectification and perpetuation of gender inequalities. What happens as a result of the sex doll market being produced and consumed by men, as the majority? [1] When these dolls, designed to look like real women and men, can be designed with enough precision to even decide the type of nipples one wants?
Related: Sex Robots Are Becoming A Reality, But Are They Dangerous For Society?
Trying to compare these very lifelike dolls, "primarily used for sexual stimulation," [2] with real women becomes a recipe for sexualization and objectification. Professor and researcher Dr. Kathleen Richardson states, "a machine, like the portrayal of women in pornography, prostitution, and the media are entirely objects for male gratification. But women aren't like what males see in pornography, or in prostitution, or in popular media."
In addition, we see major relationship game changers as studies confirm that almost 1 of 4 or 5 people surveyed would… date a sex robot. Woah. Researcher Richardson says there are issues with this. It is reducing our capacity for empathy, causing self-isolation, and, "introducing the idea that human relationships are optional, that you can have all your needs met by a machine. But that is not true. You need other human beings."

Violent porn is shaping sex doll fantasies
In addition to all the physical personalization options of these dolls, owners also have the option to choose dolls' mood. In theory, this is used to enhance the "companionship" or allow owners to have a customizable "sex experience." Concerningly, it also includes programmable personalities like: insecure, frightened, shy, and sad, what critics say is a recipe for simulated rape.
In response to major concerns that this would be used for simulated rape fantasies, massive doll manufacturer True Companion insisted that "Roxxxy is simply not programmed to participate in a rape scenario and the fact that she is, is pure conjecture on the part of others."
Related: Would You Date A Robot? Over A Quarter Of Millennials Say They Would
Really, though? This is increasingly difficult to believe, considering the evolution of sexual tastes to be more aggressive, demonstrated through the growing demand of violent mainstream porn. And yet, many people argue that having this violent porn or using sex dolls even for rape fantasies does nothing to influence real-life interactions.
Yale ethicist Wendell Wallach paints an uncomfortable scenario:
"How would you feel about your ex-boyfriend getting a robot that looked exactly like you, just in order to beat it up every night?"
Yikes.
This is especially troubling when considering pedophiles.
Child fantasies with silicone dolls
Some have argued that the building of child-like dolls could allow pedophiles to take out their impulses in a way that is not harmful to real people. However, we've seen time and time again, that this is the same argument used for justifying porn consumption as a "safety valve" for aggressive behaviors. Research has clearly shown how porn can act as a fuel for these tendencies, not a deterrent. Currently, importing child-like dolls is illegal in the UK, while in the U.S. the controversial CREEPER Act, currently pending, would prevent the importation and transportation of childlike sex dolls.
Related: Could Child Sex Robots Actually Stop Pedophilia In Our Society?
Consider how Laura Bates, founder of the Everyday Sexism Project, explains the issue with childlike sex dolls: "We should no more be encouraging rapists to find a supposedly safe outlet for it than we should facilitate murderers by giving them realistic, blood-spurting dummies to stab."
The real fight for real love
Sex dolls are raising all the ethical flags on many issues, and are changing the way we see sex, each other, and terms such as consent and rape. And whether we want it or not, they're here, and advancing rapidly. If something is to be done, in light of AI expert David Levy's comment, now is the time:
"By the year 2050, people will not only be having sex with robots, people will be falling in love with them, in some cases even marrying them."
Let's fight for real love.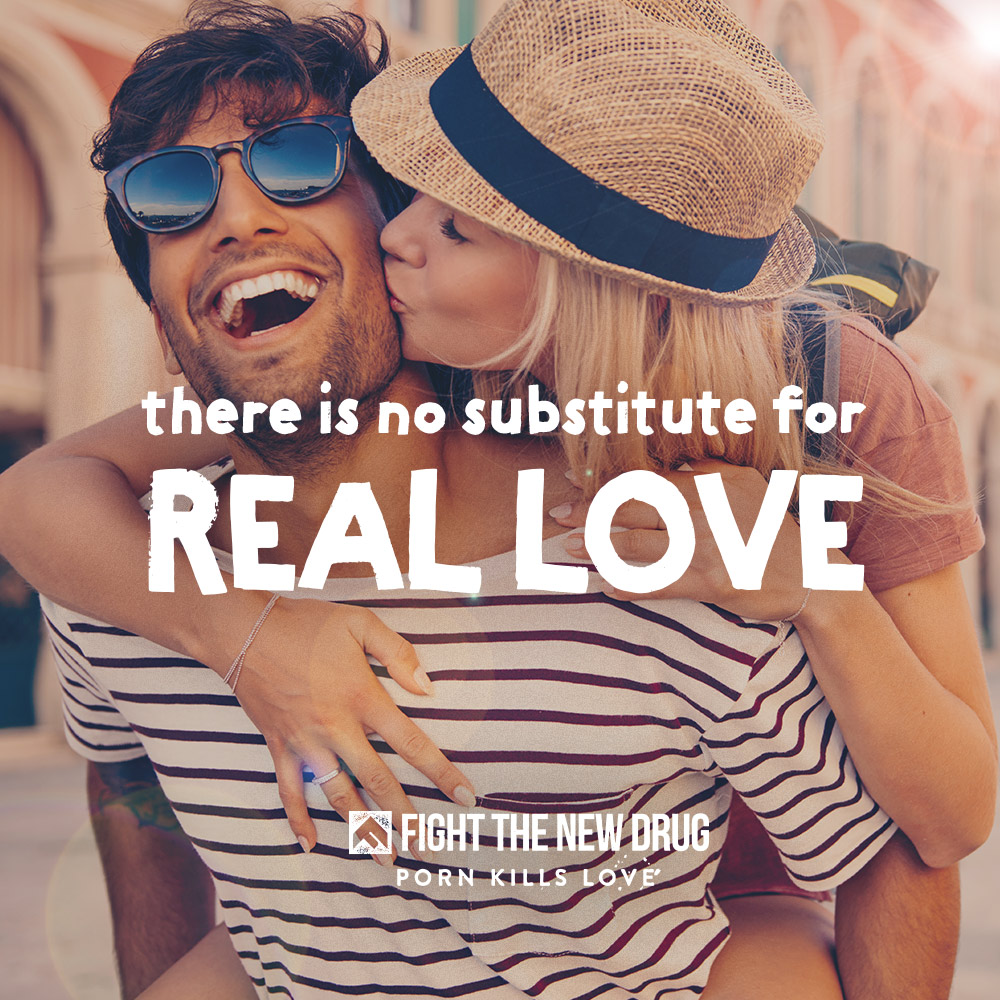 Get Involved
Spread the word on the harms of synthetic sexuality. SHARE this article to help fight to keep love real.
Spark Conversations
This movement is all about changing the conversation about pornography and stopping the demand for sexual exploitation. When you rep a tee, you can spark meaningful conversation on porn's harms and inspire lasting change in individuals' lives, and our world. Are you in? Check out all our styles in our online store, or click below to shop: