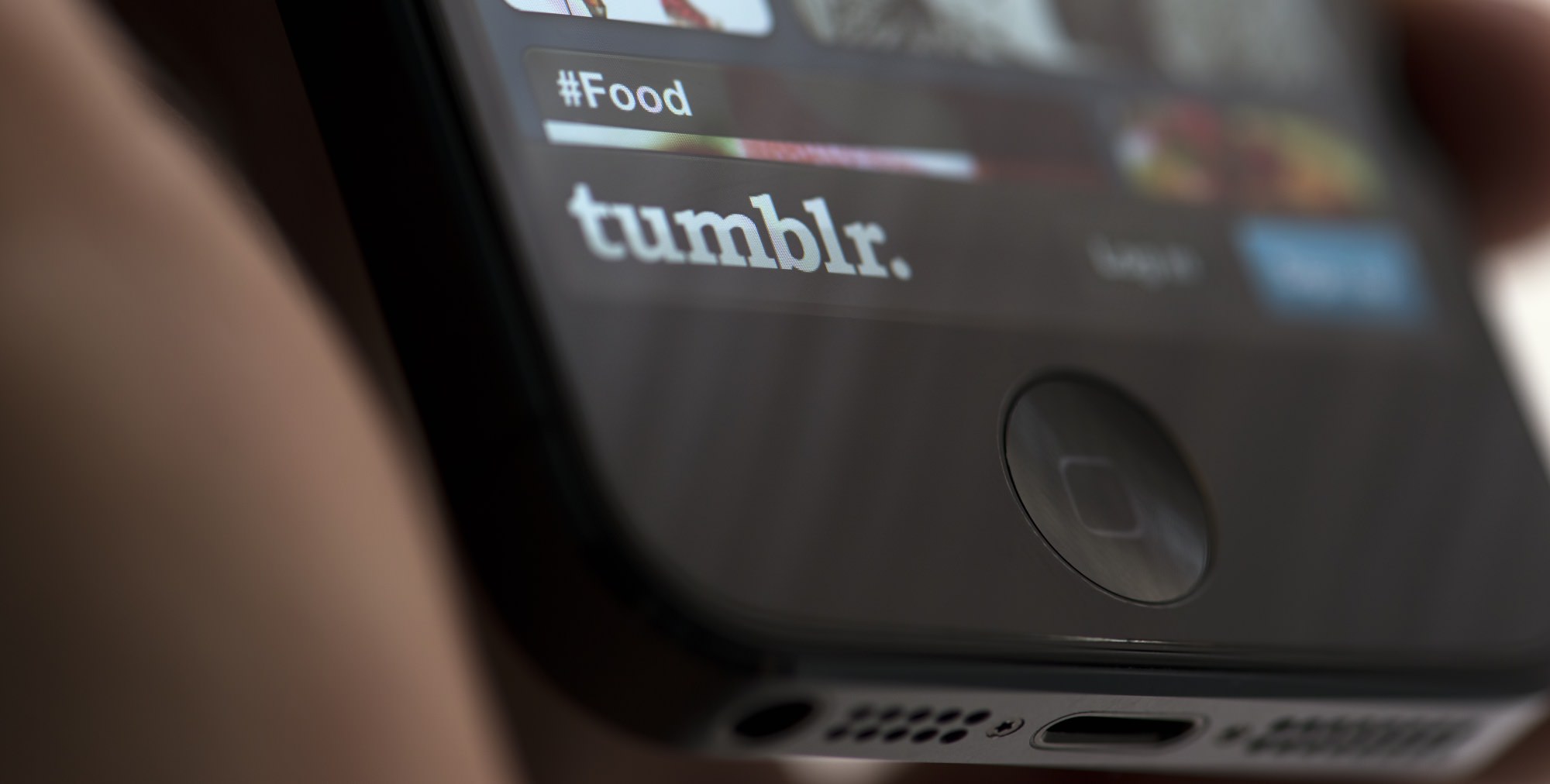 Remember when you couldn't scroll through social media without hearing the news that Tumblr had new policies that mandated the removal of all adult-related and explicit content from its platform?
Well, it's been about six months since then, but it looks like that ban could be completely reversed with a surprising Pornhub twist.
But first, a little background information: if you didn't already know, Tumblr is a social networking and microblogging website owned by Verizon Media. It's a platform that makes it easy for users to connect with their friends, favorite artists, brands, and causes by posting images, GIFs, videos, music, text, links, and more.
Even though it's risen to popularity throughout the years, it hasn't been problem-free. For about a week in mid-November 2018, the app disappeared from Apple's IOS App Store due to a child porn incident. And, a few days after the incident, the company published a blog post that announced the new, clean route Tumblr had decided to take. "Adult content will no longer be allowed here," the post stated bluntly.
Related: Study Showed Nearly Half Of Tumblr Users Saw Porn While On Platform
The announcement was more than a huge shock to the Tumblr community because the platform emerged over the years as a hub for "independent" pornography producers, and many users were loyal to the site for that reason. After the announcement, Tumblr saw a serious drop in site traffic, signaling that many fled after porn was prohibited.
So, that's where things stand right now; Tumblr has been utilizing algorithms to flag and delete adult material from the platform, much to the disappointment of many. But that could all change, given recent news.

Pornhub Is Rumored To Be Interested In Buying Tumblr
The short answer is that Verizon has put Tumblr up for sale and Pornhub is looking at buying the social media platform. If this ends up happening, there's no doubt they would eliminate Tumblr's previous ban on adult content in a big way.
The long answer is a little more complex, but gets into why Verizon is selling Tumblr and why Pornhub is interested in buying it.
Why Is Verizon Selling Tumblr?
Yahoo purchased Tumblr for $1.1 billion in 2013. When Verizon acquired Yahoo for $4.5 billion in 2017, Verizon also took on all of the web service provider's assets—including Tumblr.
Currently part of Verizon Media Group, the umbrella brand for Verizon's digital properties, Tumblr was supposed to be a profitable cog in Verizon's digital media strategy. Instead, that hasn't even been close to reality.
According to an article by The Verge, Verizon wanted to write off $4.6 billion on its media business. In other words, it's been discovered that Tumblr basically lost them an enormous amount of money.
Related: 20 Mind-Blowing Stats About The Porn Industry And Its Underage Consumers
Without the company explicitly saying so, this was Verizon's way of publicly acknowledging that their purchase of Tumblr was a huge mistake—the exact reason they are now trying to offload it.
But that doesn't explain why Pornhub is interested in buying Tumblr.

But wait, why is Pornhub Interested In Buying Tumblr?
Pornhub has interest in Tumblr for three reasons. And, as you could guess, all three have a lot to do with money.
First, Pornhub believes it can make Tumblr a money-making machine by returning porn to the platform.
When Verizon banned explicit content from Tumblr, the social media platform experience a steep drop off in web traffic. In the three-month period between December of 2018 and February of 2019, Tumblr's estimated number of website visits declined from 520 million to 369 million—that's a huge 30% decrease.
But this steep drop in site activity is what makes Pornhub believe explicit content is necessary for Tumblr's popularity and bringing back such material could return Tumblr to its previous "glory days" of making money.
The second—and arguably more important—reason is that Pornhub wants to increase its already massive reach in the porn market.
To put it simply, more Pornhub-owned sites would lead to more views and clicks for Pornhub, which would lead them to make more money.
And lastly, Pornhub is looking to increase its customer base. A lot of Tumblr's users are youthful or underage adolescents, which means they'd be able to reach an audience that could potentially (and sadly) become lifelong customers.
What Is The Likelihood Pornhub Buys Tumblr?
While we can't say for sure that Pornhub will undoubtedly buy Tumblr, we will say that Pornhub Vice President Corey Price seems to be pretty set on purchasing the microblogging site to reinstate "Not Safe For Work" (NSFW) content. As Price puts it, the company is "extremely interested."
If the transaction were to go through, Pornhub would hope to rebuild the "safe haven" that once permitted many to, as the Vice President of Pornhub has stated, "explore and express their sexuality."
But what if porn doesn't actually help consumers develop and maintain a healthy understanding of sex and sexuality in the long run?

Why This Matters
Consider how at least 30% of internet content is porn.
Why is that such a big deal? Research has shown how porn can change and rewire a consumer's brain, it harms platonic and romantic relationships, and it actively fuels sex trafficking. Given those facts, see the problem with a porn giant acquiring a huge social platform and making it more porn-saturated than even before?
Related: Exposing The Serious Porn Problem On Popular Social Media Platforms
Even some porn producers are concerned (link trigger warning) about how much power this merger would give a site that's notorious for mistreating porn content creators in the first place.
If Pornhub were to purchase Tumblr, it would only give the porn giant more power, more influence and reach into young user's lives, and more places to share pirated content that ends up putting performers in danger.
Clearly, not something that's beneficial to society.