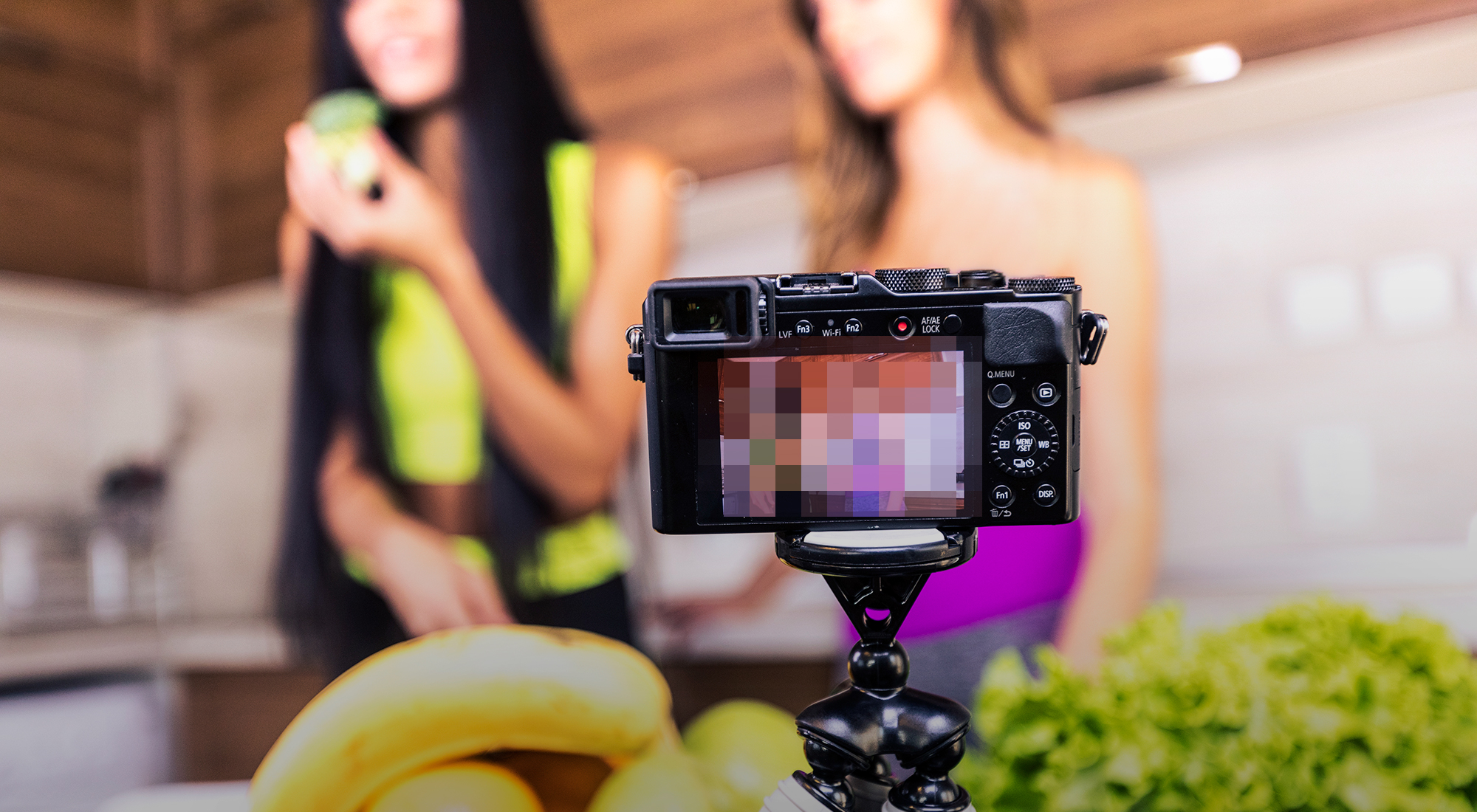 It is no secret that popular pornography often shows violence and aggression—primarily toward women. But did you know that nearly half of adult, young adults, and teen porn consumers think violent porn is totally acceptable? Basically, for every porn consumer who doesn't agree with violent pornography, there is one that does. Those don't sound like great odds, to us.
What's worse is when you consider the fact that porn consumption is an escalating behavior. While watching porn might start as consuming mild, soft-core material, consumers often seek out more extreme and hard-core material to feel the same level of enjoyment.
Here's the trouble: when a consumer is viewing material that shows people, particularly women, being abused, exploited, coerced, and physically and verbally abused for sexual gratification in porn "fantasy," it shapes not only the way they think, but the way they behave in reality.
In short, pornography is perpetually promoting violence and exploitation both in and out of the porn industry. Here's how.
How Porn Promotes Violence
It isn't difficult in this day in age to stumble across disturbing types of porn—in fact, they are some of the most sought out genres. Research has shown that most top-performing pornographic videos contain some type of physical violence (spanking, gagging, and slapping—to name a few) as well as contain verbal aggression toward the victim.
While the amount of violence shown in porn is shocking, what is equally as disturbing is the reaction of the victims. One study showed that 95% of the victims (who were nearly all women) portrayed themselves as neutral to the abuse or appeared to respond with pleasure.
Translation: pornography shows that violence is not only acceptable, but that it is sexy. (More on how the porn industry coerces some of its performers to behave on set later.)
Of course, not all pornography involves scenes of physical violence, but even non-violent porn—the vast majority of which portrays men as powerful and in charge, while women are submissive and obedient—has been shown to have a negative effect on consumers. In fact, research has shown that porn consumers are more likely to support statements that promote abuse and sexual aggression toward women and girls, even if what they're watching doesn't contain violence.
Fueling Exploitation
Because of our society's mainstream porn culture, sexual exploitation has been made to be seen as normal—or worse—as sexy. Sex trafficking and other forms of exploitation have started to blend into what is considered normal and mainstream in our porn-obsessed society.
The truth is, human sex trafficking and exploitation don't just happen in faraway countries or action-packed films. In fact, exploitation can—and often does—happen when a victim has given, and then tried to revoke, their consent.
We know from past performers accounts that this is often the case.
The demand for extreme, violent, and abusive content is rising with consumers' requests, and porn performers are often coerced into doing violent and degrading scenes during production. They are either tricked into thinking the scene is going to be less violent than it ends up being, or they are threatened by various things (not getting paid, losing their bookings, getting blackballed by production companies, wasting a day of expensive production if what was filmed was non-consensual) if they don't participate at all or try and revoke their consent.
The Trafficking Victims Protection Act (TVPA) defines sex trafficking as a situation in which a commercial sex act is induced by force, fraud, or coercion. By that definition, these porn performers' experiences of coercion and trickery meet the criteria for sex trafficking and exploitation.
The Difference Between Consent And Coercion
The trouble with pornography production is that it often blurs the lines between consent and coercion.
With the ability to create your own content, and with the amateur porn industry growing in popularity, it is difficult to know if the person you're seeing on the screen has truly given their fully informed and enthusiastic consent, if they have been coerced into performing, or if they tried revoking their consent at any point during the production—even after they sign a contract.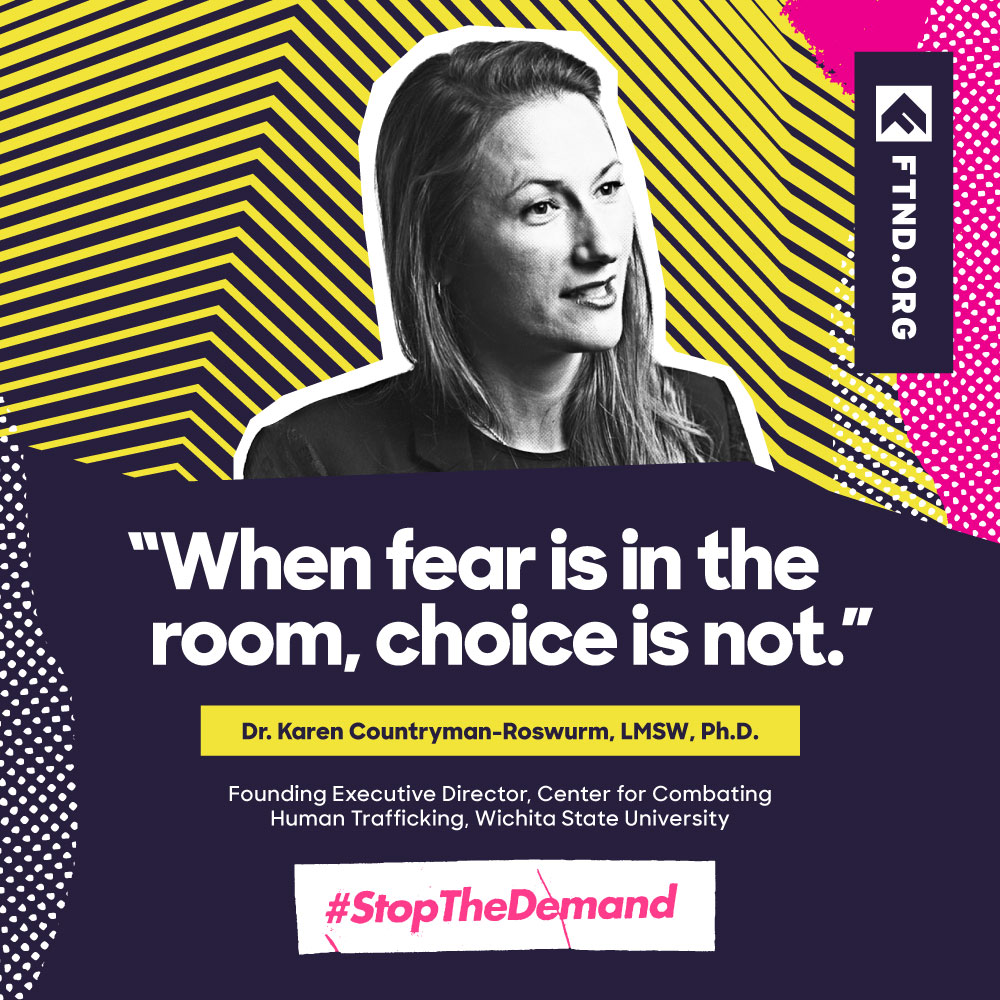 While the porn industry uses coercive tactics to make their content at times, they are also indirectly teaching the consumer that using the same methods in sexual situations is normal and acceptable.
When porn shows victims who seem to accept or enjoy being hurt, the consumer is fed the message that violence is sexy and that people like to be treated that way. In fact, study after study has shown that consumers of porn, both violent and nonviolent, are more likely to use verbal coercion, drugs, and alcohol to coerce individuals into sex.
One study showed that, of those whose partners regularly consumed pornography, 53% reported that they had been asked or forced to enact scenes they had been shown. Some partners of porn consumers also reported that their partner had asked, pressured, or coerced them into sexual acts they found uncomfortable or demeaning.
Does that sound like fully, enthusiastic consent? We don't think so either.
Someone can agree to have sex, but what if during it, their partner suddenly started doing something unexpected that wasn't initially consented to? And what if, afterward, the aggressive partner coerces their partner to say that everything was consensual so they don't get in trouble?
These situations aren't acceptable in reality, and they likewise should not be acceptable on porn sets. And yet, all too often, this is what can happen in the midst of producing content to meet consumers' demands.
It is important to understand the difference between consensual and non-consensual, and to know that true consent is educated and enthusiastic, and it can be revoked at any time for any reason.
Why This Matters
Popular pornography doesn't just show violence; it teaches the consumer that violence is normal and sexy, and it can change the consumers' beliefs and behaviors about coercive violence.

True consent is educated, enthusiastic, and authentic, and it is not given through coerciveness or threats. Just because a camera is there, doesn't mean it's consensual. Just because a performer looks like they're having a good time doesn't mean they aren't being coerced behind the scenes. True consent can be revoked at any time, for whatever reason, and should ideally be without any fear of repercussions or reprimands.
Coercive violence really is the birthplace of exploitation; you can't have one without the other, and the porn industry actively and knowingly participates in both.