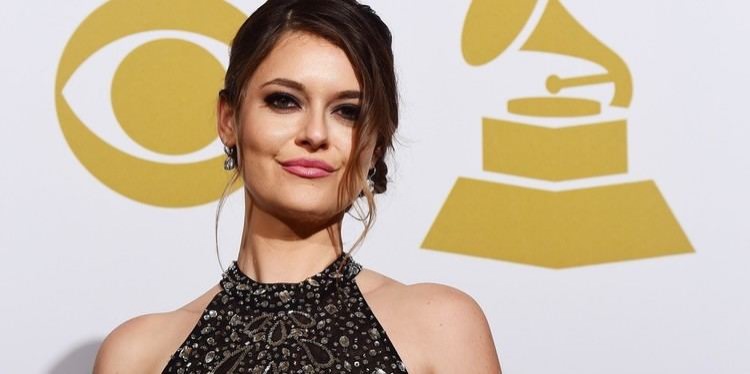 Cover photo by Getty Images. 6 minute read.
When we think of sex trafficking, we probably don't think about our states, our towns, and our neighborhoods. It seems like a problem that's far away, affecting people that we'll never know. And while it's a tragedy and a global crisis, it doesn't always feel that personal or immediate, or like our own lives are being affected daily.
But what if we told you sex trafficking is something that's happening closer to your home? What if it did affect our classmates, neighbors, and friends?
Although it can be hard to spot, sex trafficking is absolutely an epidemic with victims around the globe, even in our own backyards—in fact, it's estimated that the sex trafficking industry in the United States generates upwards of $3 billion dollars every year, and involves 300,000 teens. Worldwide, it is estimated that there are over 4.5 million victims of sex trafficking.
Related: Meet The Female College Students Who Bike The Pacific Coast To Fight Child Sex Trafficking (VIDEO)
That's a number larger than the population of Los Angeles, and it's growing. Solving a problem this big requires tons of resources and years of dedication, and we're a long way away from ending sex trafficking for good, but there are a lot of great groups and people out there—including a few that you might not expect—doing amazing work to put an end to this global epidemic.
The fact is, there are real people in the United States that know about this issue all too well—from personal experience.

Speaking The Unspeakable
Meet Brooke.
Brooke Axtell's fight is a little bit different from other survivors. A survivor of child sex trafficking in Dallas, Texas, Brooke experienced firsthand the crippling psychological damage that's an inseparable consequence of sexual abuse.
"I felt isolated and silenced," she said of being trafficked, "and I lost my sense of value."
She recently opened up about her story in an essay and accompanying video for the awesome "Real Women, Real Stories" project for Global Citizen:
Sharing intensely personal stories of rape and sexual abuse is an unspeakably difficult thing to do. After years of hiding her abuse, Brooke was finally able to share her trauma, and even told her story at the Grammys in 2015, in an effort to reach other victims of sex trafficking and implore them to find the strength to seek help.
Related: Over 9,500 Sex Buyers Arrested Because Of This Anti-Trafficking Initiative's Use Of Chatbots
Because she opened up, she's been able to empower others to do the same and is now creating lasting change in the same state where she was trafficked.

Leading The Fight
Brooke is now helping to draft a Texas law mandating hotels to train workers to spot the telltale signs of human trafficking, a bill that she hopes will soon find its way onto the federal law books as well as those in her home state.
Check out the video from Now This, highlighting her story and detailing what she's doing to fight back:
The reality is, Texas has the highest rate of human trafficking in the country, and Brooke's bill aims to target one of the principal locations of sex trafficking—hotels are commonly used by pimps and traffickers to rape, film, and sell girls and women (in fact, there's already an app that lets you add a picture of your hotel room to a national database to help law enforcement pinpoint the location of trafficking activities).
FTND note: while we are not a legislative or political organization, you can get involved on the legislative side of this issue by visiting our friends at the National Center on Sexual Exploitation.
In the process of her fight, she's become a leading voice for survivors of sexual violence, through her organization She Is Rising, her writing, and her advocacy. While Brooke's journey is incredibly complex, her message to survivors of sexual abuse and sex trafficking is simple: you are worthy of love. You are powerful, you are creative, you are resilient, and your voice is valuable. Brooke is building a healing community of survivors with this message at its core, and giving voice to all survivors of sex trafficking.
Related: 10 Surprising Facts About Human Trafficking In The U.S.
In Brooke's own words, in a personal essay she wrote for Global Citizen:
"Child sex trafficking is part of this continuum of violence. It is rape for profit. The appearance of consent is merely a performance the child must enact to survive. Even if a child is actively trading sex for money, food or shelter to survive, this still qualifies as statutory rape. There is no such thing as a child sex worker or child prostitute. There is only child rape.
It is easy to blame those who profit from the exploitation of children—as well we should. But they are not the whole problem. In a country where one out of six American women are survivors of sexual assault and one out of four women are survivors of domestic violence, traffickers are simply monetizing a culture that normalizes violence against women and girls at epidemic rates. This brutal reality along with the pervasive cult of victim-blaming has created the perfect marketplace for the buying and selling of children.
In my work as an advocate, I've learned that facing the truth is the beginning of freedom. To be free, we have to bring everything into the light, so our shame and our secrets no longer have power over us. As survivors, we may never see our perpetrators held accountable for their crimes, but we are creating our own justice. Our justice is to overcome, to know our worth, to rise up as leaders, transforming pain into the power of compassion."
Click here to read her full letter featured by Global Citizen.

Love, Porn, And Trafficking
We applaud Brooke in her openness and her efforts to change lives for the better that are affected by this issue. At the Grammys in 2015, Brooke spoke out in favor of real love. "Authentic love does not devalue another human being," she reminded everyone watching. "Authentic love does not silence, shame or abuse."
We couldn't have said it better ourselves. The fight for real love is about making each other better, and making the world a safer and happier place where everyone is free to be loved and to share love.
Related: Child Sex Trafficking Survivor Cyntoia Brown Released From Prison After Serving 15 Years For Killing Sex Buyer
Those ideas are the polar opposite of sex trafficking. Selling human beings and forcing them into sexual slavery is incompatible with the understanding that every person has dignity, value, and humanity. By fighting for real love, you're fighting against the idea that people are commodities, and standing up for the victims of sex trafficking whether they're across the world or in your town.

The reality is, the porn industry has much more in common with sex trafficking than might be obvious at first—in fact, the two are inseparably linked. It can rely on coercion, deception, and violence to force people into situations that they didn't want to be in. It can strip people of their dignity and agency, and devalue their self-worth.
Porn makes us weaker; real love makes us stronger. Stand up to fight sex trafficking and sexual abuse, and we can help make the world a happier, safer place that revolves around real love and the belief that every single person is worthy of being loved.