Cyntoia Brown was released from prison early Wednesday morning after being granted clemency in January by then-Tennessee Gov. Bill Haslam, according to the Tennessee Department of Corrections.
Brown had been serving a life sentence for killing a man who purchased her for sex when she was trafficked at 16 years old. Her supporters have said she acted in self-defense when she was preyed upon. They also say she has remade herself while in prison—and in January, Haslam agreed.
Calling it "a tragic and complex case," in a statement Haslam said that Brown "committed, by her own admission, a horrific crime at the age of 16."
"Yet, imposing a life sentence on a juvenile that would require her to serve at least 51 years before even being eligible for parole consideration is too harsh," Haslam said when she was granted clemency, "especially in light of the extraordinary steps Ms. Brown has taken to rebuild her life. Transformation should be accompanied by hope. So, I am commuting Ms. Brown's sentence, subject to certain conditions."
According to reports, those conditions include Brown being released on parole—and a promise that she won't violate any state or federal laws. Today, she walked out of prison a free woman.

But wait…have you heard of Cyntoia Brown?
But let's back up. Let's review the facts, in case you don't know who Cyntoia Brown is or why her story matters to our movement to end sexual exploitation and educate on the proven harmful effects of pornography.
Brown was serving a life sentence for shooting Nashville man Johnny Mitchell Allen in 2004, who Brown said had solicited her for sex and taken her back to his house.
Related: By The Numbers: Is The Porn Industry Connected To Sex Trafficking?
According to Brown, after a childhood marked by abuse and drugs, she was raped and forced into prostitution by a pimp named "Kut Throat," and killed Allen out of what she says was self-defense. In court documents, Brown said she thought the man was reaching under the bed for a gun when she shot him with the handgun she kept in her purse.
Despite her youth, she was tried as an adult and given a life sentence. Brown is 31 years old, now.
Back in November 2017, her case came back into the spotlight because of this summary of her tragic story was shared by more than a few celebs. Here's pop-star Rihanna's repost of the viral photo:
The same post was later shared by Kim Kardashian, Cara Delevigne, and other celebrities, journalists, and activists, who questioned why an underage girl trafficked into selling sex was given such a harsh sentence.
During her trial, the prosecution argued that the motive for the killing was not self-defense, as Brown claimed, but rather robbery, since Brown took Allan's wallet after she shot him. Brown said she was scared for her life by Allen's behavior, and took money for fear of returning empty-handed to her pimp.
Related: Billionaire Jeffrey Epstein Accused Of Creating A Sex Trafficking Network Of Underage Girls
She was tried as an adult and convicted of first-degree murder, first-degree felony murder, and aggravated robbery. The convictions carried concurrent life sentences and eight additional years. Legal experts say that if she were tried today, due to more recent changes in juvenile sentencing guidelines, she'd be considered a victim.
But amid all of the reports, shares, and conversations about Cyntoia Brown, we're noticing a glaring problem with the way her background and actions are talked about. The fact is, there's no such thing as a child or teen prostitute.

The realities of child exploitation in the U.S.
In the year 2000, in response to reports of international human trafficking, one of the broadest bipartisan coalitions in history came together to pass the Trafficking Victims Protection Act, or TVPA. [1] The landmark legislation identified "severe forms" of human trafficking, imposed harsh criminal penalties for offenders, and provided support systems for the victims. [2]
The TVPA defines sex trafficking as a situation in which "a commercial sex act is induced by force, fraud, or coercion, or in which the person induced to perform such act has not attained 18 years of age." [3]
By legal definition, minors who are commercially sold for sex are victims of sex trafficking. And while Cyntoia Brown's experience seems to fall under this definition, her case isn't exactly unique.
Related: How Teen Girls Get Tricked Into Doing Porn
About 293,000 U.S. children are at risk of being exploited and trafficked for sex, according to a 2011 FBI report on trafficking. Most are girls ages 12 to 14. They often are abducted or lured by pimps/traffickers, beaten into submission, and sometimes even branded with the pimp's name.
Across the United States, there are child sex markets not far off from those in Cambodia, Thailand, and India, according to a Washington Post piece by human rights activist Malika Saada Saar. Girls are sold in this country with the same disregard for human dignity, and they are often tortured in the same ways when they try to escape.
Even as her case receives national attention, the prosecutor in her case affirms his stance that Cyntoia is not a victim. And yet, such views fail to account for the victimization of this young girl and demonstrate a lack of understanding regarding the complexity of human trafficking, according to the Center for Combating Human Trafficking.
Related: Report: The US Is One Of The Biggest Consumers Of Sexual Exploitation In The World
Saar says it well in the Post piece, explaining the issues facing underage victims of sexual exploitation:
"…Should an abused child be incarcerated for the abuses perpetrated against her? The people who rape these girls, the politely termed "johns," are rarely arrested for statutory rape, child endangerment or sexual assault of a minor.
Perhaps it is too difficult to accept what happens on U.S. soil, to our own daughters. Regardless, we must call this trafficking what it is: serial, systematized rape. And we must care for these girls, too often invisible to society, as victims and survivors of child sexual abuse.
Because there is no such thing as a child prostitute."

So what do we do?
Regardless of where you stand on the case of Cyntoia Brown, understand that sexual exploitation and sex trafficking happens to underage teens and children across the U.S. every day.
This isn't an isolated issue, and it isn't one that's only located in faraway countries. Not only that, but this also isn't an issue that's completely separate from pornography.
It is a sad reality that the porn industry fuels (and fantasizes) real situations of sexual exploitation: real people being sexually abused and exploited at the hands of family members, traffickers, and pimps. Each click to porn content directly fuels the demand for sex traffickers to make money by selling videos and images of their sex slaves to porn sites. But what about major porn studios and porn sites—aren't they completely separate from the sexual exploitation issue?
After all, when someone is sex trafficked, there are often videos and images taken of them for commercial purposes, like advertising them online. Consider how, in one survey, 63% of underage sex trafficking victims said they had been advertised or sold online.
Related: Why Fighting Sex Trafficking Needs To Include Fighting Porn
Also consider how with one simple Google search, hardcore pornographic videos can be found, depicting prostituted persons being used, abused, discarded, and sometimes killed by sex buyers.
Not only does porn fuel these scenarios in reality, it also normalizes them in fantasy.
Bottom line: there is no such thing as a "child prostitute," only an underage victim of sex trafficking. Fighting for real love and healthy relationships while calling out sexual exploitation where it thrives means getting support for victims and survivors of trafficking, regardless of their age, background, or profession. No child's sexual abuse—or anyone's for that matter—deserves to be depicted as a sexual fantasy.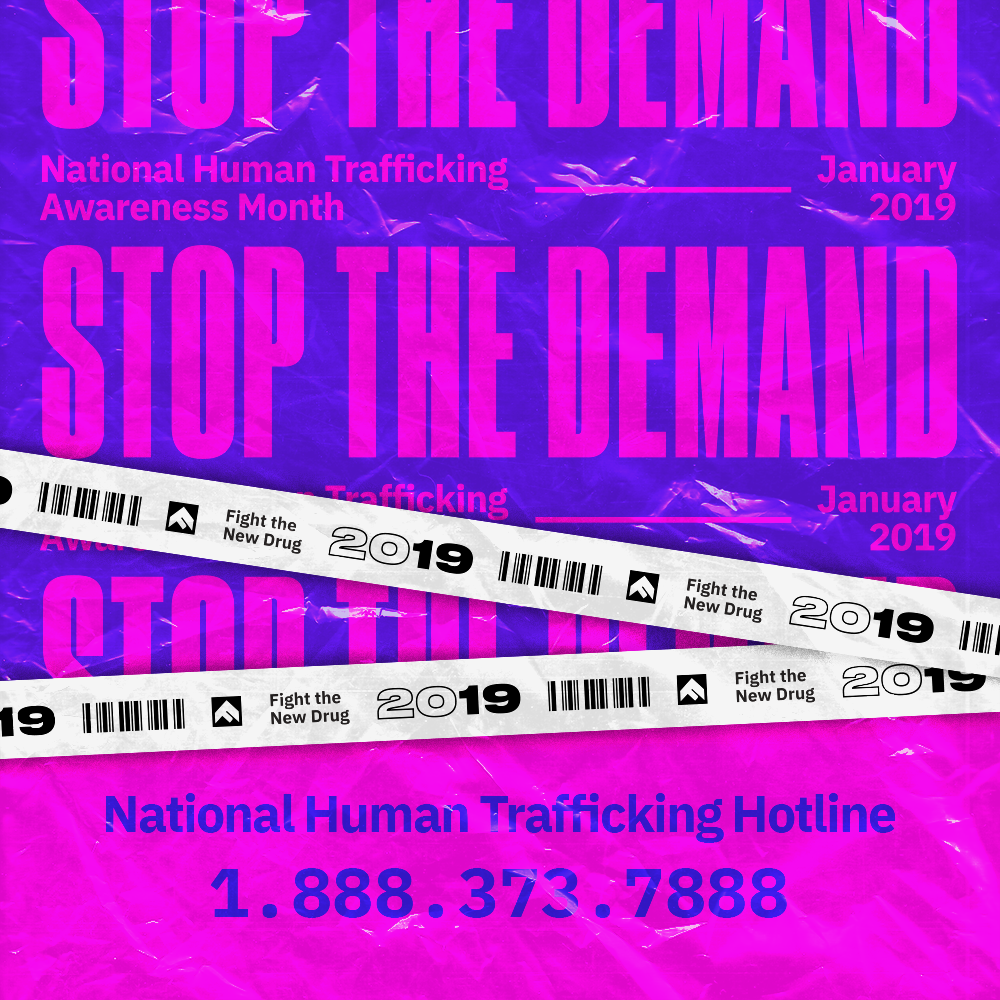 [1] Trafficking Victims Protection Act (TVPA) Of 2000, Pub. L. No. 106–386, Section 102(A), 114 Stat. 1464.
[3] Trafficking Victims Protection Act (TVPA) Of 2000, Pub. L. No. 106–386, Section 102(A), 114 Stat. 1464.