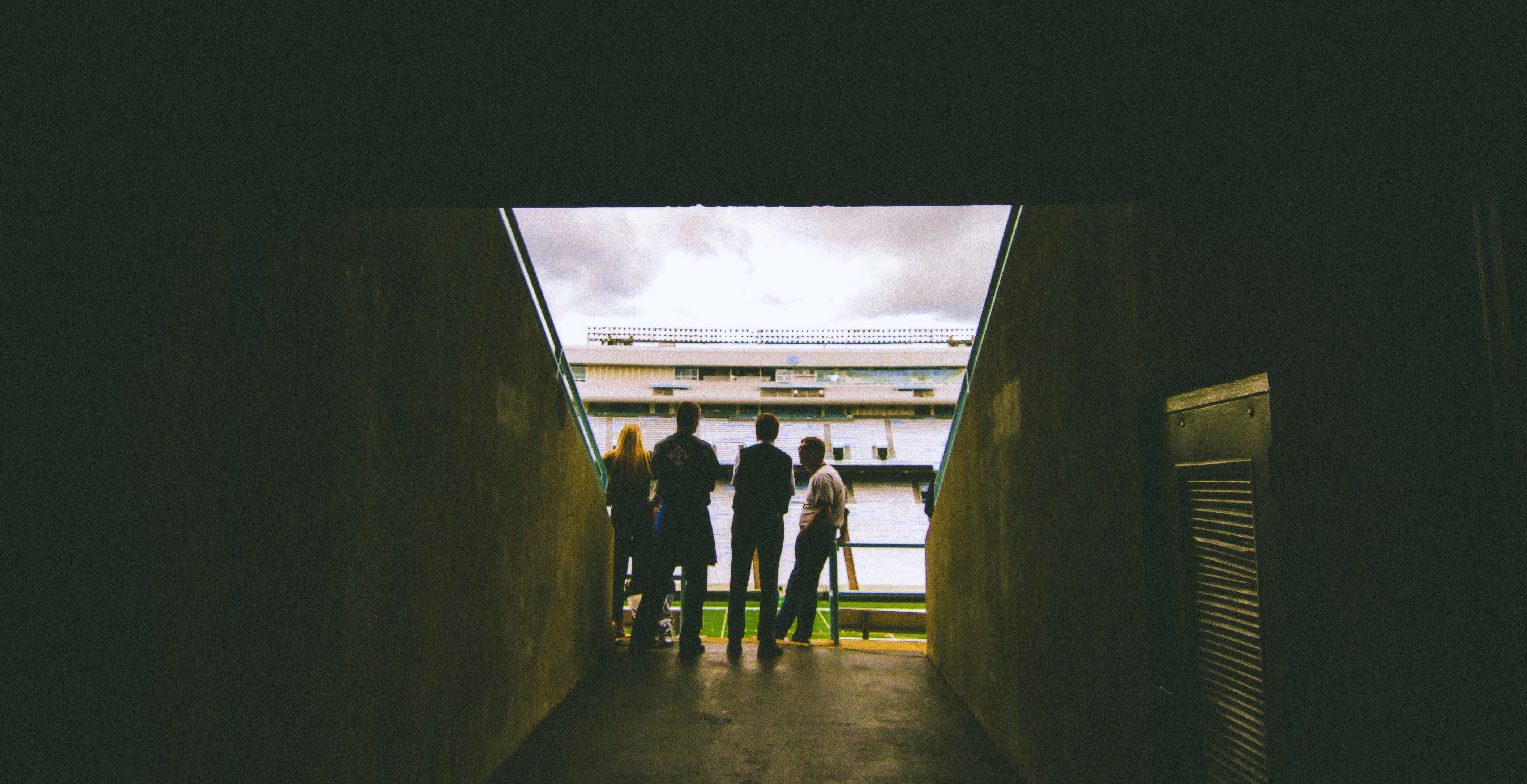 The Super Bowl has long been a hub for trafficking and prostitution, with hundreds of arrests and countless sting operations over the years trying to take down the pimps, johns, and traffickers. This year's trafficking issue is especially magnified due to the Super Bowl's location: Houston, Texas, known by many as the human trafficking capital of the United States.
Houston is the fourth-largest city in America and is largely held as the biggest hub for human trafficking in the country. The reason for its issues are the large general population and large population of vulnerable youth (including runaways and the homeless), proximity to the border, location of two of the busiest ports in the country–The Port of Houston and the Port of Galveston– and location off the Interstate 10 that's considered the number one route for human trafficking in America. The city also boasts a huge number of businesses that operate as sex-trafficking fronts, including massage parlors, cantinas, and strip clubs. All these issues create the perfect environment for a massive sex trafficking crisis, plus the fact that Houston in general is very relaxed about the rampant problem, according to traffickers who've been arrested.
To give you a scope of the issue, a recent report estimated that 25% of all trafficking victims in the U.S. end up in Texas. Undoubtedly, a large portion of those victims ending up in Houston. Having the country's largest sex trafficking event in one of the country's largest sex trafficking cities is clearly a recipe for trouble.
This past year, Fight the New Drug has been to Houston for various school presentations as well as for the annual Coalition To End Sexual Exploitation Summit, and we can attest to the huge problem of sex trafficking in Houston.
For example, in 2015, a two-week nationwide sex trafficking sting that coincided with the Super Bowl snared several hundred men seeking to buy sex and almost two dozen pimps.
A total of 570 would-be "johns" (men who hire prostitutes) and 23 pimps were arrested during the annual "National Day of Johns" sting orchestrated by Cook County, Illinois sheriff's department, which involved 37 law enforcement agencies in 17 states.
Around two-thirds (64%) of the johns arrested for soliciting prostitutes were answering fake Backpage.com ads, and 7% were responding to fake Craigslist ads. Almost 3,000 would-be purchasers of sex have been arrested in nine similar operations since the program was started in 2011, but Sheriffs said the 2015 sting was the largest and most successful yet.
To give you an idea of how this issue has already begun this year, earlier this month, KHOU reports that officers booked only one or two people a day into the Harris County Jail in Houston on prostitution charges. This Wednesday, just before Super Bowl, they booked 22. For good reasons, an increased enforcement in the city is all aimed at keeping Super Bowl weekend safe.
Why This Matters
We bring this issue to light because awareness is a powerful tool in this fight against sexual exploitation. We can't tell you how many people scoff when we tell them one of the negative aspects of pornography is how it fuels the demand for prostitution and human sex trafficking.
Unfortunately, there are too many in society that are blind to the link between porn and sex trafficking. They think that the porn industry and sex trafficking industry are two completely separate issues, one being legitimate and the other being illegal activity that only happens in far away places like Thailand or Russia. Not so. The porn industry is a sketchy industry to begin with, but it takes a really dangerous turn when porn involving sex trafficking victims is made and distributed globally online. Countless women have been kidnapped, abused, drugged, threatened, and coerced into doing porn; this is, by definition, sex trafficking/slavery.
You may be asking, how does this all tie back to the average viewer at home? Truthfully, in this digital age, there is no way for a user to tell if what they are watching was made illegally or if all parties are there willingly. For this reason, clicking porn directly fuels the demand for sex traffickers to make money by selling videos of their sex slaves to porn sites. Supporting one area of the sex trade fuels the demand for other areas. For example, in a study of 854 women in prostitution across 9 countries, 49% said that porn had been made of them while they were in prostitution, and 47% said they had been harmed by men who had either forced or tried to force their victims to do things the men had seen in porn.
Knowledge is power, and being aware of the facts is an important step in decreasing the demand for sexual exploitation and porn, and helping to eliminate sex trafficking.
What You Can Do
One of the best ways to get involved in this fight is to find a local organization that is working to make a difference right in your community, and also on a worldwide scale. Help spread this knowledge and SHARE this article so that others can be aware. Together, we can fight to stop the demand for sexual exploitation in society. Change begins with one.
UnBound Houston
In response to the huge exploitation crisis in the #1 hotspot for sex trafficking, UnBound Houston is a nonprofit organization that actively provides opportunities to inform students and citizen groups in the Houston area about the scourge of human trafficking in the city. They offer insightful, informative presentations specifically targeting three distinct audiences: school-age youth, college/young adults and adult/civic organizations to help prevent and identify sex trafficking.
Start conversations by wearing our Stop the Demand tee which highlights the link between porn and human trafficking. By taking a stand, we can make a difference. Click below to shop: