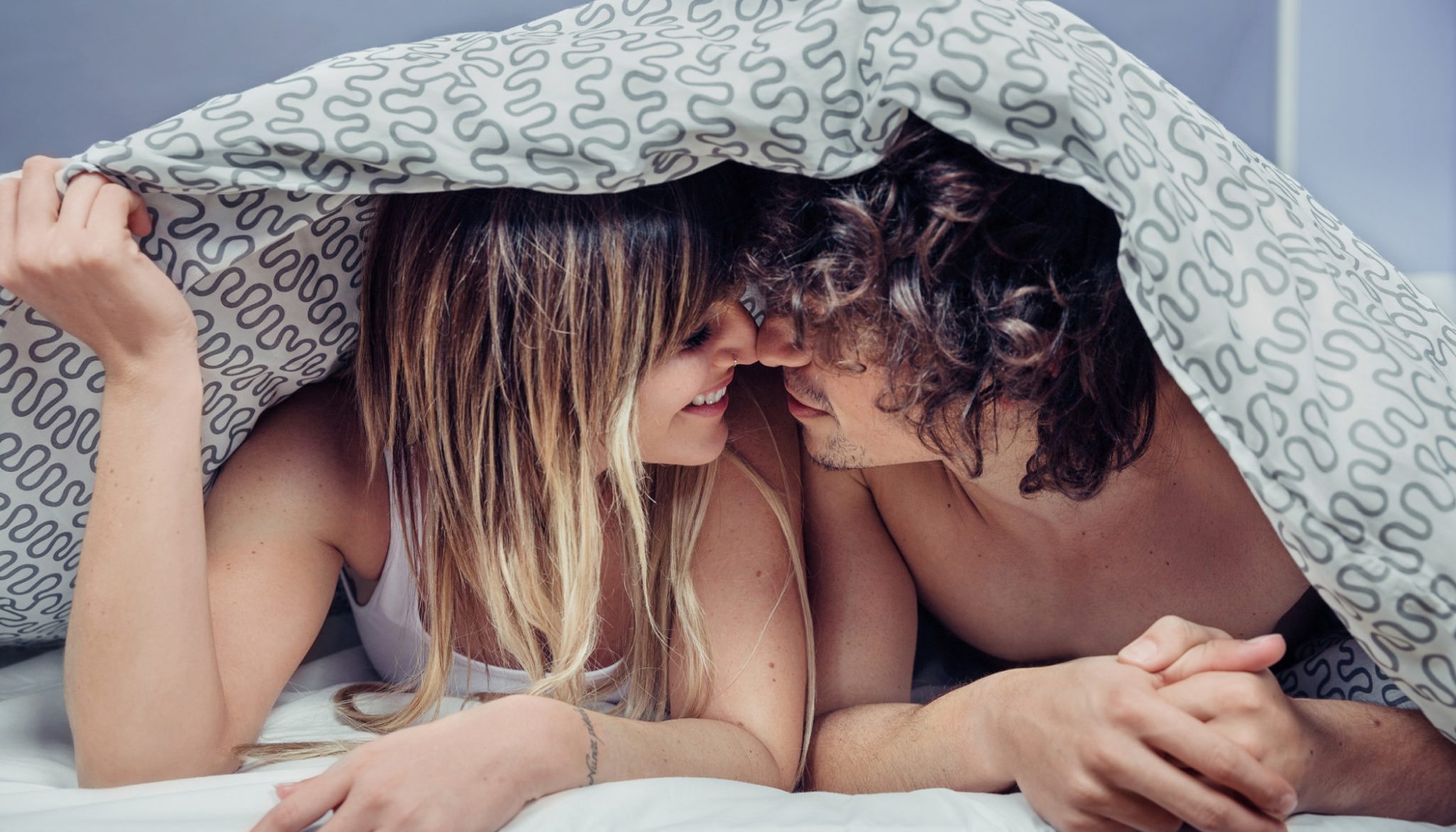 Who doesn't want to be a better, more confident partner when it comes to sex? The problem is, porn can really get in the way of that happening. Studies are showing that pornography can distort people's perceptions of sex, intimacy, body image, sexual performance, and much more.
And not only that, research is shedding light on a previously little known fact about porn: it can be unhealthy for your brain. Thanks to all the research that has been done in recent years, people are finally starting to realize that pornography is anything but harmless entertainment, and it can affect your brain in ways similar to drugs.
However, the research on how porn affects how you view yourself, your partner, and your relationships in general is becoming just as prevalent. When people view porn, it can not only warp their view of others, but it can also twist their view of themselves, as well.
Sex is healthy, comparing it to porn is not.
Sex can be an awesome part of a loving relationship. Physically connecting with someone you love can be one of the most freeing experiences, especially when there's no self-consciousness and you can be together with just you and your partner, exactly as you both are.
But when it comes to porn, it can turn this intimate connection into a rehearsed performance that's less about the emotional bonding that happens when people have sex. Less emotional connection, little to no commitment, less kissing and cuddling, just mainly performing and self-focusing. Porn fails to emphasize the most real parts in relationships. It doesn't depict real people with real bodies with real (and beautiful) flaws. In fact, it tries to sell the complete opposite—a photoshop fantasy that reality should never have to compete with. So it only makes sense that those who are exposed to porn have their perceptions of sex twisted and warped. Soon, real people don't measure up, and partners are considered less exciting when compared to an exaggerated production on a computer screen.
You can imagine how hurtful it would be if you were the person who is suddenly viewed as less desirable when compared to the porn that your significant other has been watching. Ouch.
Related: Why Porn Sex & Real Sex Are Two Very Different Things
Not only can porn affect how viewers see others, but it can also affect how they view themselves. Porn users may find that not only do they see their partners in a less than "satisfying" way, but they start to think that they themselves are less attractive as well. They may be more critical of their sexual organs, or of their personal appearance.
Double ouch.
Nobody, guy or girl, likes being unfairly compared to someone (or something) else. And when that something else is porn, it becomes even more damaging. In fact, research shows that the increase of pornography in society is a cause for an increasing number of women seeking plastic surgery to change their bodies.
Research has also shown that women exposed to porn or who are partners of those who struggle with compulsive porn use are more likely to engage in sexual acts that make them feel uncomfortable. They are also more likely to worry about how they look instead of enjoying being intimate with their significant other. To top things off, porn adds pressure on women to comply with and be okay with pretty much anything their partner wants, which includes sexual violence and degrading behavior that is so prevalently found in porn.
Related: True Story: What Porn Taught My Husband To Do During Sex
Guys can get insecure, too.
This is not just a single gender issue, it's an everyone issue. Let's talk about how porn affects men's self-image as well. For men who think that viewing porn could somehow make them feel more manly, sexy, or cool, think again.
In one study done on both straight and gay men, viewing pornography was correlated with higher levels of body dissatisfaction. Pornography exposure was correlated with social physique anxiety for gay men and a higher tendency of developing an eating disorder.
Related: True Story: What Porn Taught Me About Being Gay
In a similar more recent study, a group of college men who viewed porn rated how they viewed themselves in terms of body satisfaction, relationship satisfaction, and overall emotional well-being. After analyzing the data, it turns out that guys who view porn are much more likely to have anxiety in relationships and withdraw from them more than guys who aren't viewing porn. Their sense of emotional security was lower overall than guys who do not view pornography. Not very sexy, is it?
It only makes sense that, like women, guys are also more insecure about themselves after viewing porn due to the inaccurate portrayal of bodies and sexuality. Research also shows that guys who view porn report feeling more inadequate about their sexual performance.
Also, negative body image among boys/men isn't the only thing fueled by the idealized male bodies they see in the media, but also by the idealized images of women. This study found that men were more self-conscious about their own bodies after viewing magazines featuring photos of sexualized, scantily clad women.
Choose love, not porn.
Is it really anybody's goal to make themselves or their partner feel inadequate, insecure, and unattractive? Of course not. Porn promotes all of these ideas and perceptions. Instead, choose real love that builds you up and truly appreciates you for exactly who you are.

What YOU Can Do
The harmful effects of pornography are real. If you're down with this movement for love, SHARE this article and help spread the word.
Grab a tee and rep the Porn Kills Love movement: