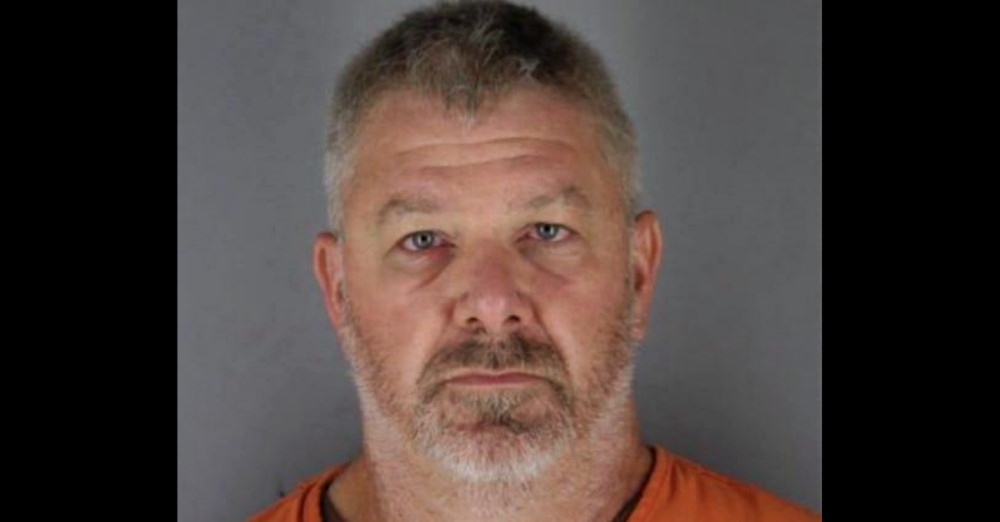 Cover photo credit to Hennepin County Jail. 4-minute read.
There is a common understanding among drivers that using a cell phone on the road is not safe. That's why 74% of drivers support a complete ban on hand-held cell phone use while driving.
Yet, for some reason, people choose to use their phones anyway (which reportedly leads to 1.6 million crashes every year).
For some, it's texting. For others, it's changing what's playing on Spotify or checking "likes" on an Instagram post. The point is that many do it, and many more probably do it more frequently than they admit.
But what's more, what if we told you the list of things people do on their cell phones while driving isn't limited to texts or calls, changing music, or looking at social media?
What if we told you watching porn has a place on that list too, and it happens more often than you might think?
Sounds crazy, right? Let's get the facts.

Real stories of people driving while watching porn
In one case, a driver was pulled over for driving erratically while looking at porn. In another, a man was ticketed for speeding while watching XXX content. But more recently, the driver of a semi-truck was charged with criminal vehicular homicide and criminal vehicular operation after causing a crash that killed a highway worker—all because the truck driver was watching porn.
The man driving the semi-truck, Tate Doom, was reportedly driving 72 mph when he rear-ended a truck and trailer that were traveling at about 50 mph. The rear-ending led the trailer to separate from the pickup before it eventually struck and killed 59-year-old Vernon Hedquis who had been working as part of a road crew on a drilling project in a closed lane of the interstate.
Related: Eyes Of The Highway: How "Truckers Against Trafficking" Fights Exploitation, Saves Lives
The crash, according to Minnesota Highway Patrol Lt. Tiffani Nielson, was completely preventable. More specifically, Lt. Nielson and other authorities believe Doom's watching porn was the distraction that led to Mr. Hedquis' passing.
So, why was Doom consuming porn as he drove at high speeds, in a semi-truck, past highway workers? Why didn't he wait until he was in the privacy of his own home?
We can't exactly know what Doom was thinking or feeling as he clicked "play" before the crash, but we do know about the addictive nature of porn and the many ways that it harms its consumers.

The addictiveness of porn
According to a report by Harvard Health Publications, for many years, experts believed that only alcohol and powerful drugs could cause addiction. Neuroimaging technologies and more recent research, however, have shown that certain pleasurable activities, such as gambling, shopping, and sex, can also co-opt the brain.
To put it simply, the brain doesn't distinguish between the array of dopamine-synthesizing (production of the brain's "pleasure" chemical) life experiences that exist—dopamine is dopamine and pleasure is pleasure.
Consuming sexualized images, such as those in porn, leads to dopamine production in the brain, and therefore a pleasure response that causes the brain to desire the same stimulus again.
Related: Literally NSFW: Real Stories Of People Caught Watching Porn At Work
A 2016 brain imaging study that looked at the plausibility of porn addiction found similarly to neuroimaging technologies and more recent research, but they took their conclusions further. Their study even went as far as to say the porn consumer could develop a loss of control over their pornography use.
We don't know about you, but consuming porn while driving would seem to fit the study's "loss of control" description—a description that lines up with some definitions of addiction.
Sadly, porn's list of harms doesn't simply end there.

Porn desensitizes the brain
The brain has incredible capabilities, but those capabilities can be profoundly impacted by the stimuli that feed and shape them.
We think it's a safe bet to say that Doom's porn habit didn't start with him watching hardcore content while speeding down a highway—but it definitely ended there.
Porn is a negative stimulus that leads the brain to become desensitized. In other words, the porn consumer's brain begins to tolerate the images they're watching, which leads them to require more amounts and more extreme porn in order to experience the same "high."
Related: Watch A Lot Of Porn? Take This 5 Minute Addiction Test And Gauge Your Habit
In some cases, newfound tolerance can mean escalating to new genres, but in other cases, studies show that this can lead porn consumers to be more likely to support violence against women, to believe that women secretly enjoy being raped, and to be more sexually aggressive in real life. The desensitization process can even go as far as to rewire porn consumer's brains to tolerate something as serious as sexual assault.
In its desensitizing, porn normalizes the abnormal and accepts as sexy what is unsexy in reality.
Why this matters
Sharing facts about porn's addictiveness and desensitizing ability only scratch the surface when it comes to the numerous harms porn causes to its consumers.
Such harms have led us to where we are now: we have come to a point where "don't watch porn and drive" has become a necessary addition to the "don't _____ and drive" list.
So, for men and women like Mr. Hedquis, refuse to click. It's just not worth it.