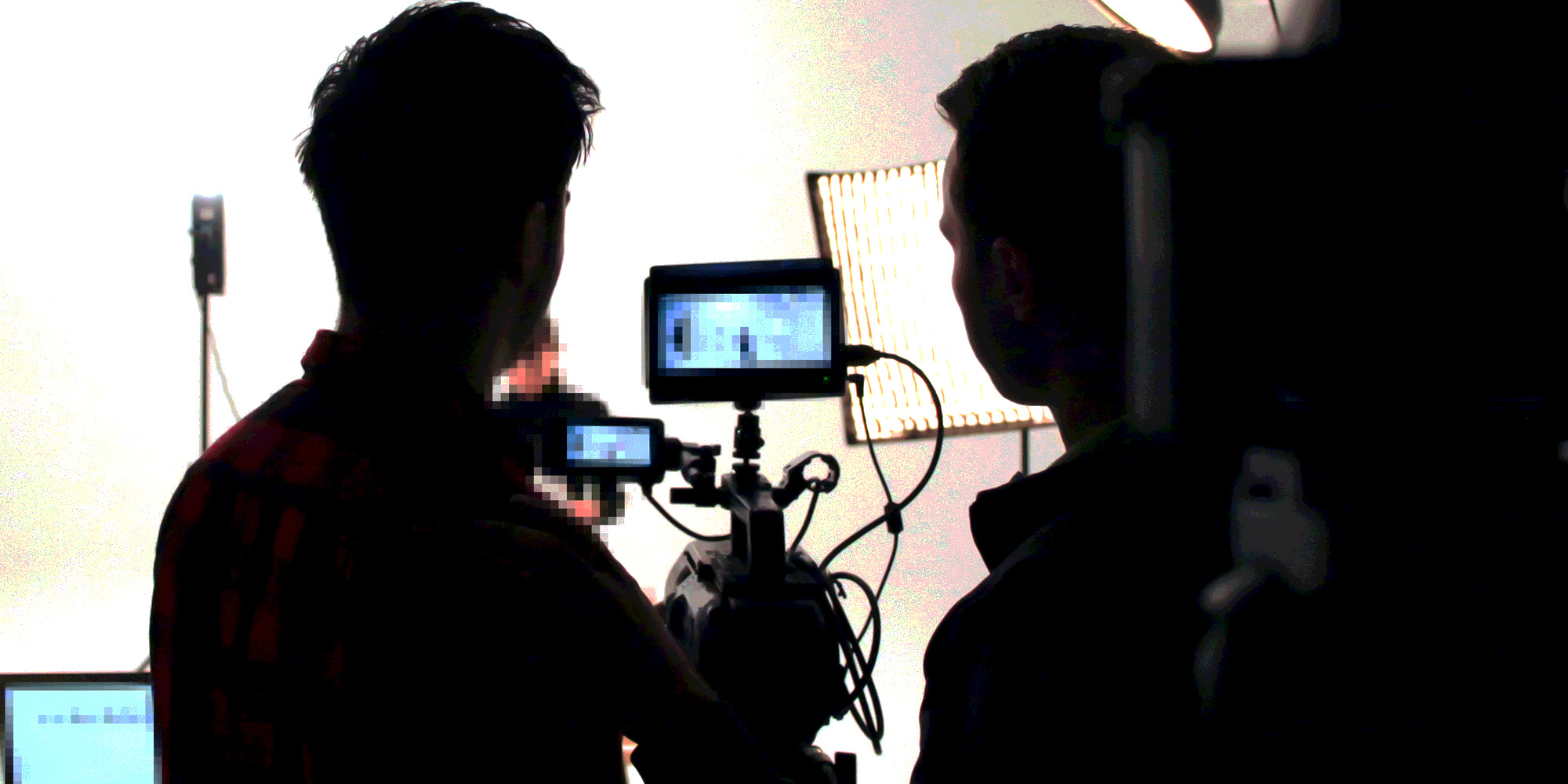 The last few weeks have seen countries' borders close, businesses shut down, and gatherings larger than 50 people (and now 10 people) strongly warned against, all due to the rapidly spreading novel coronavirus, COVID-19.
Now, you can add the porn industry to the list of industries that have been called on to stop businesses as usual due to the virus.
On Monday morning, industry publication Xbiz reported that the Free Speech Coalition (FSC), the adult industry lobbying group, is calling for an industry-wide  "voluntary shutdown" through the end of March. The shutdown will apply to all professional productions in the US and Canada, and FSC also recommended that "performers immediately stop filming with partners who are not a part of their household."
At the end of their statement, FSC said:
"We strongly encourage everyone to follow all recommendations from local public health agencies and the CDC regarding coronavirus prevention. Do not take chances with your health or the health of others."
Despite the FSC's strong calls to prioritize health and safety of those in the industry, they can't guarantee that individual productions will shut down. Still, undoubtedly, many companies will pause new production at least of porn involving a crew and two or more performers.
Note that the commercial sex industry is prone to diseases at any time, due to the sexually transmitted infections that run rampant within the porn industry.
Related: Pornhub Reportedly Profits From Nonconsensual Videos And Real Rape Tapes—Here Are The Latest Examples
Even despite the temporary production pause, with growing numbers of cases surfacing of sex trafficking survivors and victims of nonconsensual porn, we'd like to see a bigger call to action for the industry to take a serious look at how their existing products have jeopardized the health and safety of many people around the world long before the COVID-19 pandemic began.
Here's what we mean.

Nonconsensual porn and videos of trafficked individuals
Brace yourselves for a depressing non-exhaustive list of the nonconsensual videos found on Pornhub, one of the porn industry's biggest sites, in just the past couple of months alone. Note that for every known example, there are many more unidentified and other examples that aren't public…yet.
Also note that much of the porn that is on massive free porn sites like Pornhub can also be found on other free porn sites like it that have similarly nonexistent conditions around what users can upload.
Videos of underage sexual assault and rape victims
When Rose Kalemba was 14 years old, she was abducted by men driving around her neighborhood and reportedly raped by them for hours. Nearly losing her life and being stabbed multiple times, she was able to reason with the attackers and escape with her life.
Related: Would "Exploitation-Free" Porn Be Harm-Free For Consumers?
She thought her nightmare was over, despite being victim-blamed and attempting suicide the day after she was released from the hospital.
A couple of months after the attack, Rose discovered a Pornhub link her schoolmates were sharing around—it was the video of her rape. There were 6 videos in all of the attack.
The video was uploaded under the titles: "teen crying and getting slapped around," "teen getting destroyed," and "passed out teen."
Rose described the following days and months to the BBC in an interview. "The worst videos were the ones where I was passed out. Seeing myself being attacked where I wasn't even conscious was the worst," she said. Most of her peers in school saw the uploaded videos, and intense bullying from both male and female classmates ensued.

After discovering that her rape was broadcasted online for anyone to see, Rose spent 6 months periodically emailing Pornhub, asking for the videos to be taken down.
"I pleaded with them. I wrote, 'Please, I'm a minor, this was assault, please take it down,'" Rose told the BBC.
Rose says she received no reply to her emails, and the videos stayed live on the site.
After months of unsuccessful petitioning—months of reliving the horror of her rape every time she saw a stranger knowing they could watch her filmed assault at any second—Rose set up an email account and contacted Pornhub posing as a lawyer threatening a lawsuit. Rose says that within 48 hours of this email, the videos were gone.
So the summary of this horrifying reality is that Pornhub ignored an underage rape victim for months but listened to a lawyer threatening to sue within 2 days. Let that sink in.
But Rose is far from the only one this has happened to. After Rose's story went public, many people reached out to her, letting her know she isn't alone. There is an untold number of people whose recorded abuse is still available to view and download on Pornhub. How is any of this okay?
Videos of trafficked plaintiffs in the "Girls Do Porn" case
At last, Pornhub removed the official Girls Do Porn Pornhub channel. Despite complaints and a lawsuit against the production company, including a case put forward by 22 victims suing Girls Do Porn for forcing them to perform porn, the decision to remove the original uploads from Pornhub and affiliate site YouPorn only came after the owners were arrested and federally charged with sex trafficking.
Related: Hundreds Of Women Who Agreed To Model Swimsuits Were Forced To Perform In Porn, Lawsuit Alleges
The victims of Girls Do Porn say that the videos on Pornhub resulted in them being doxed, and even though the originals have been removed, dozens of copies of individual videos are still scattered across the tube sites.
Revenge porn and image-based abuse
A recent story from the UK movement #NotYourPorn revealed that Pornhub is not always compliant in cases of image-based sexual abuse.
One woman found videos of herself on the porn site and went to the police. Her ex-boyfriend secretly filmed their intimate moments and uploaded them to the website, and according to the police, they already had a case against this man. But in order to progress toward a conviction, the police required a statement from the tube-site describing the nature of the platform and the uploading process. After multiple attempts by police to get a statement, Pornhub failed to comply, resulting in the woman's case falling through. The private images are still on the site, being viewed by thousands.
Related: Their Private Photos Were Shared Non-Consensually To Pornhub, And Now These Women Are Fighting Back
And if you think that these issues are too recent for Pornhub to address, and they deserve a break because they need time to react to this content being reported, you're about to be disappointed.

Hidden cam rape tapes of a convicted rapist from years ago
There are rape tapes on the platform even today from over 5 years ago, depicting the assault of twenty women from a convicted rapist who was imprisoned years ago in a highly publicized case.
Taiwanese socialite and playboy, Justin Lee, was convicted of raping 20 women and secretly videotaping his abuse. Justin Lee was arrested in 2012, sentenced to nearly 80 years in prison, but his case has popped up again as it was confirmed that Lee's illegal videos can still be found online at—where else?—Pornhub.
Related: How This Guy Posted Revenge Porn Of His Ex To Pornhub Where It Got +1,000 Views
These videos that depict real sexual assaults from a public case that closed years ago have amassed tens of thousands of views, even today, and are easily findable with simple keyword searches. There should be no reason why these videos should remain on the tube site.
Click here to read more about the nonconsensual porn found on this mainstream site.
Okay, but what about exploitation-free porn?
Those are real-life examples of trafficking and exploitation in the porn industry, but what does the research have to say? And what about "exploitation-free" ethical porn?
Regardless of performers' consent, porn is overwhelmingly full of violent and degrading behavior, especially toward women—and that content often diminishes consumers' sensitivity to exploitation, abuse, and dehumanization. Porn consumers are more likely to have violent fantasies and more likely to act out those fantasies in their real lives. Porn leads to more violent assaults, fuels a greater acceptance of rape and rape myths, and lessens compassion for assault victims.
Child pornography—which is not rare, due to porn's escalatory nature—is directly correlated with real-life child abuse by adults. It is also linked to child-on-child sexual assault.
The consumer may think that they're just being entertained and aroused by their increasingly extreme and explicit porn, but what their brain is busy doing is changing the connections between their feelings of arousal and whatever's happening on their screen. Even if what's happening is violent, degrading, capitalizes on racist stereotypes, and fantasizes non-consensual scenarios—even if the performers claim to have consented.

Abusive images are not a genre
Here's the bottom line: the porn industry through massive free porn sites make money off of nonconsensual images and videos. This is a fact, just look at the handful of stories above, and this is seemingly without any plan to truly address the issue and stop doing so anytime soon.
Instead of addressing potentially illegally uploaded content, many sites will turn them into a genre like "leaked sex tapes" or even more obvious, "revenge porn." These terms start trending or driving traffic and clicks, which leads to more advertising revenue and even more user content uploaded to the sites. It's a cycle that they don't seem to have a true interest in breaking.
Of course, not every video in these categories are stolen videos, though. Production studios and amateur porn performers follow trends. They are working for consumer eyeballs, too. If "stolen teen Snapchat videos" is getting a lot of attention, they may create a scene to mimic the authentic videos. But the problem is, it becomes all the more difficult to determine what's legit and what isn't—these professionally-produced videos make it difficult to identify illegal content while also encouraging consumer appetites to want more.
Related: Porn Tube Sites Are Free, So How Does The Porn Industry Make Money Today?
If top officials in the porn industry were serious about stopping image-based sexual abuse, they would work to prevent these kinds of images from being uploaded in the first place. The technology is out there, and yet it hasn't been implemented.

Despite all the press the porn industry will inevitably get because of multiple sites allowing free site access and officials calling on production to pause, we don't believe any of it is deserving of praise for their "charitable" announcements.
In fact, the only press the porn industry as a whole should be getting should be to shine a light on the trafficking victims, image-based abuse victims, hidden camera victims, and sexual assault victims whose abuse is displayed prominently on mainstream tube sites and profited from daily.
Join us in refusing to click, and putting the health and safety of everyone first by exposing the toxic influence of the porn industry.