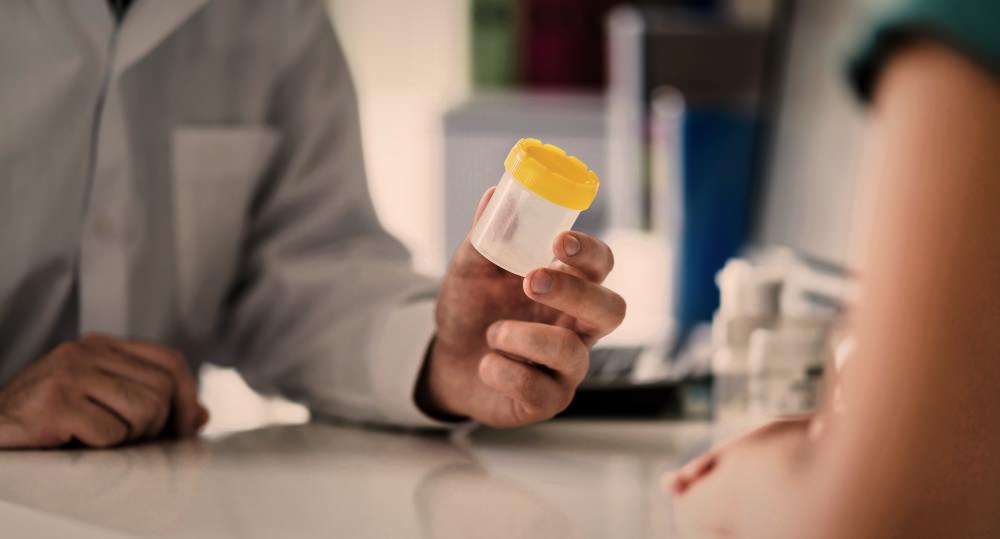 While portions of this article summarize legislative issues, Fight the New Drug is a non-legislative organization. 6 minute read.
Since the discovery of AIDS in the 1980s, the US pornography industry has become more aware of the effects of sexually transmitted infections (STIs) on performers.
As production companies hire performers in order to make a film, controlling the spread of STIs is an industry-wide concern. HIV is most feared, and yet performers shoot porn scenes most often without condoms though condoms have been proven to be about 90% effective in protecting against the disease when used.
Some industry leaders believe that despite the risks, porn with a condom simply would not sell (link trigger warning). And yet, if a performer tests positive for HIV, any productions that performer has participated in shuts down to prevent further transmission, and an investigation into when and how it was contracted ensues. That can put porn producers out of the job for weeks, or sometimes, up to two months.
Related: Porn Industry Production In Europe Temporarily Shut Down Following Positive HIV Test
Simply put, HIV is bad for business. And yet, condoms aren't often a consideration.
Data on how many performers have contracted HIV is unavailable, and it is even more difficult to gauge the number who have suffered from other diseases like syphilis, hepatitis, gonorrhea, or chlamydia, but what we do know paints an imperfect picture—though a better picture than what general society is facing.
One study using data from two STI testing clinics in LA found that 11% of performers tested positive for gonorrhea and 15% for chlamydia, but there was a large variance between age, gender, and the type of scenes performed. Another study suggested that the industry reinfection rate for these two diseases within one year sits around 26%.
Related: 2.3 Million Cases: STI Rates In The US Reached A Record High In 2017
Those rates could be much worse, but this is still not great news for performers, and some are voicing their fears. A couple of years ago, performer Mercedes Ashley tweeted (link trigger warning), "Right now…I tell you all..the porn sets are way f— unsafe. They are getting as bad as a one night stand from a nightclub."
Not only is this issue concerning for performers, but also for everyone else living in this porn-saturated world getting their sexual health education from porn. Consider that STI rates in the general public reached an all-time record-breaking high in 2017.

Regular STI testing
What is industry protocol when screening performers for STIs?
During the AIDS pandemic, tests weren't immediately available or reliable. One adult film writer recalled a "blood truck" (ambulance) used to show up on casting days to draw blood for testing, but results for HIV took up to two weeks. Now, the porn industry has adopted Performer Availability Screening Services (PASS) provided by the US porn industry's organization, the Free Speech Coalition. It's generally mandated that performers of heterosexual scenes must provide test results no more than two weeks old in order to shoot a scene.
The PASS system, while beneficial, is far from flawless. For starters, there is no way of knowing what performers have done during the two weeks or even days since their most recent PASS test. After another performer tested positive in 2016, the US Center for Disease Control called on the industry saying testing alone is not enough.
Related: Study Shows Students Who Consume Porn May Be More At Risk Of STIs
"I just don't know how an industry stands here and says they care so much about their performers, and a week after someone tests positive, they're out there shooting without condoms," said performer Rod Daily. He tested positive for HIV in 2013. "Ultimately, it's a business, and their main concern is money and not their performers."
Health permits, condoms, and the LA porn industry
Beyond testing, there have been other attempts to prevent outbreaks. We're not a legislative organization, so take this next part as a brief summary of how the industry has handled restrictions on shooting without condoms.
In 2012, Measure B was passed, requiring the use of condoms in porn filmed within LA county. Additionally, porn productions would be required to obtain a health permit before production.
At the time, most of the porn industry operated in LA, but after the legislation, productions moved because they claimed they would not film within the county while the law remained. Many productions moved to Las Vegas where the costs are lower and regulations more relaxed. In the following years, applications for porn permits in LA decreased a whopping 95%.
Related: Study Indicates High STI Incidence And Reinfection Among Porn Performers
In 2016, Prop 60 sought to apply the same laws from Measure B to the entire state of California, but was ultimately voted down. Arguments ranged from claiming what was left of the porn industry in California would be forced to leave the state to shoot condom-less porn elsewhere. Another popular argument was that consumers were not interested in watching porn with condoms, saying it was a distraction that pulled them out of the fantasy, and even some performers said they prefer to work without a condom.
The thing to consider is that the outbreaks, testing, and legislation discussed have all occurred within the boundaries of professional US adult film companies, but porn today is much more broad. It encompasses cam girls, live streams, and all varieties of amateur porn happening in private residences all over the world.
How can there be STI testing or condom regulations for these decentralized and uncharted industry territories?
Undermining a healthy understanding of sex
Most people don't regularly wonder about the health of performers, and the porn industry feels like such a far away entity. How could it be related to the average person?
As it turns out, the spread of STIs in the porn industry isn't just an unfortunate experience for those involved. It can also alter the ideas and practices of sexual health in society.
Pornography has become the go-to for getting information about sex, with about 60% of teens turning to porn to fill in the gaps of what they don't know about sex basics. This can lead to a person being more willing to take risks in their sexual behavior because of what they see on screen.
Related: This Is What A Typical Day In The Life Of A Porn Set Is Like
One hypothesis is that porn acts as a script for sexual behavior because in porn the consumer observes the behaviors of others. If a consumer sees performers having a great time without condoms, then they might be more likely to assume sex without condoms is healthy, and thus be less likely to use condoms. This has proven to be exactly true in one German study on porn consumers and condom use.
While we still need more research to fully understand the impact porn has on consumers' understanding of risky sex and STIs, we know for sure that porn sells lies.
After all, it's not exactly "sexy" to end a video with a statement that says something like, "The performers contracted STIs while filming this scene, so don't try this at home!" In reality, porn undermines healthy sex practices. What's truly healthy or pro-sex about that?