According to recent reports, a Canadian animator who is best known for his work on the children's TV show, "My Little Pony," has been sentenced to 28 months in prison for possessing more than 60,000 child exploitation images—also known as "child porn"—and sharing them with others online.
Tom Wysom, 55, worked on TV productions such as "My Little Pony: Friendship is Magic" and "Littlest Pet Shop," according to the Internet Movie Database.
Wysom pled guilty to child porn charges in December and was sentenced earlier in July. In October 2017, police found 60,165 images in his home—many of them duplicates—along with 1,626 videos, some of which depicted adults engaging in sexual acts with children. In some of the disturbing images, young girls had their hands and feet bound.
Related: P2P 101: Can Anyone On The Internet Access Child Porn?
In a pre-sentence report, presented to court, Wysom told a probation officer that he developed an addiction to adult pornography about a decade ago, but slowly became desensitized to it and "needed something more." He turned to child pornography, Wysom said, which became a way to deal with his clinical depression and other medical issues.
An Obsession That Evolves
Research shows that porn is a habit that escalates, and it can often be an obsession that evolves way beyond anything the consumer could anticipate.
Let's look at the data. Like any potentially addictive substance, porn triggers the release of dopamine into a part of the brain called the reward center (a.k.a. reward pathway or system). [1] Basically, the reward center's job is to make you feel good whenever you do something healthy, like eating a great meal, having sex, or getting a good workout. [2] The "high" you get makes you want to repeat the behavior again and again. [3] Your brain is hardwired to motivate you to do things that will improve your health and chance of survival. [4] Simple.
Related: 400 Children Rescued/348 Adults Arrested After Police Take Down $4 Million Child Porn Empire
Well, actually, not quite so simple. Researchers have recently discovered that the reward center is actually two different brain systems, a "Liking" system and a "Wanting" system, that work in different—sometimes opposite—ways. [5] Understanding how they work helps explain why porn can be habit-forming and why consuming porn is often an escalating behavior.
Porn is an escalating behavior because as some consumers develop tolerance, the porn that used to excite them starts to seem boring—like in Wysom's case. [6] Predictably, they often try to compensate by spending more time with porn and/or seeking out more hardcore material in an effort to regain the excitement they used to feel. [7] Many porn consumers find themes of aggression, violence, and increasingly "edgy" acts creeping into their porn habits and fantasies. [8]
And this is how some consumers eventually end up in illegal territory.
Related: Child Porn Was Reportedly Found On Bitcoin's Blockchain, But What Does That Mean?
Crossing The Line
Dr. Julie Newberry is a psychologist who has worked with patients who have stories like the "My Little Pony" animator's.
In an article for PsychReg, she writes: "My therapeutic experience is that a person who views child abuse images, though committing a sexual offense, is not necessarily a paedophile. A paedophile has a primary sexual interest in children. I suggest that for some people, it is porn addiction rather than paedophilia, which is the cause. A person, usually a man, who has no sexual interest in children, can find himself 'crossing the line.'"
Related: Understanding The Booming Underground Industry Of Child Sexual Exploitation
She continues on to describe her experience, saying, "[My clients] didn't go onto the internet with the intention of looking at child abuse images, but nevertheless ended up there. They couldn't understand why they continued to do something that disgusted them and which they knew was illegal. I suggest that each of them became desensitized to mild porn and sensitized to extreme porn. Their higher thinking brain, compromised by addiction, could not win the battle, even when it came to viewing child abuse images. Porn sex was too powerful a need and withdrawal too difficult."
Related: Inside The Industry Where Child Exploitation, Pornography, And Sex Trafficking Collide
While not every porn consumer will end up turning to illegal content, many do, like Tom Wysom says he did. This is why we raise awareness that porn is anything but harmless, personal entertainment. In too many cases, the porn consumer ends up becoming consumed by their porn.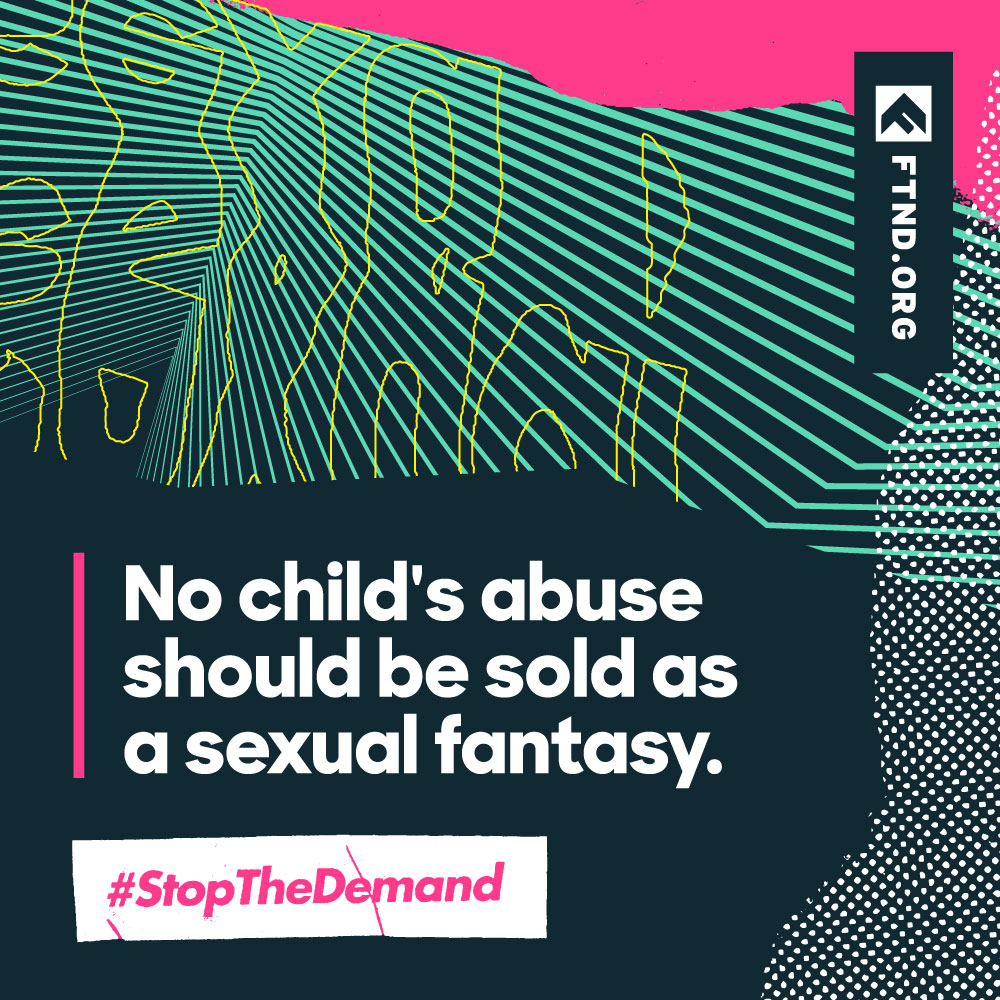 Get Involved
This is a huge problem in our society and we can't let it slip into the background. SHARE this article to take a stand and raise awareness on this global issue.
Spark Conversations
This movement is all about changing the conversation about pornography. When you rep a tee, you can spark meaningful conversation on porn's harms and inspire lasting change in individuals' lives, and our world. Are you in? Check out all our styles in our online store, or click below to shop: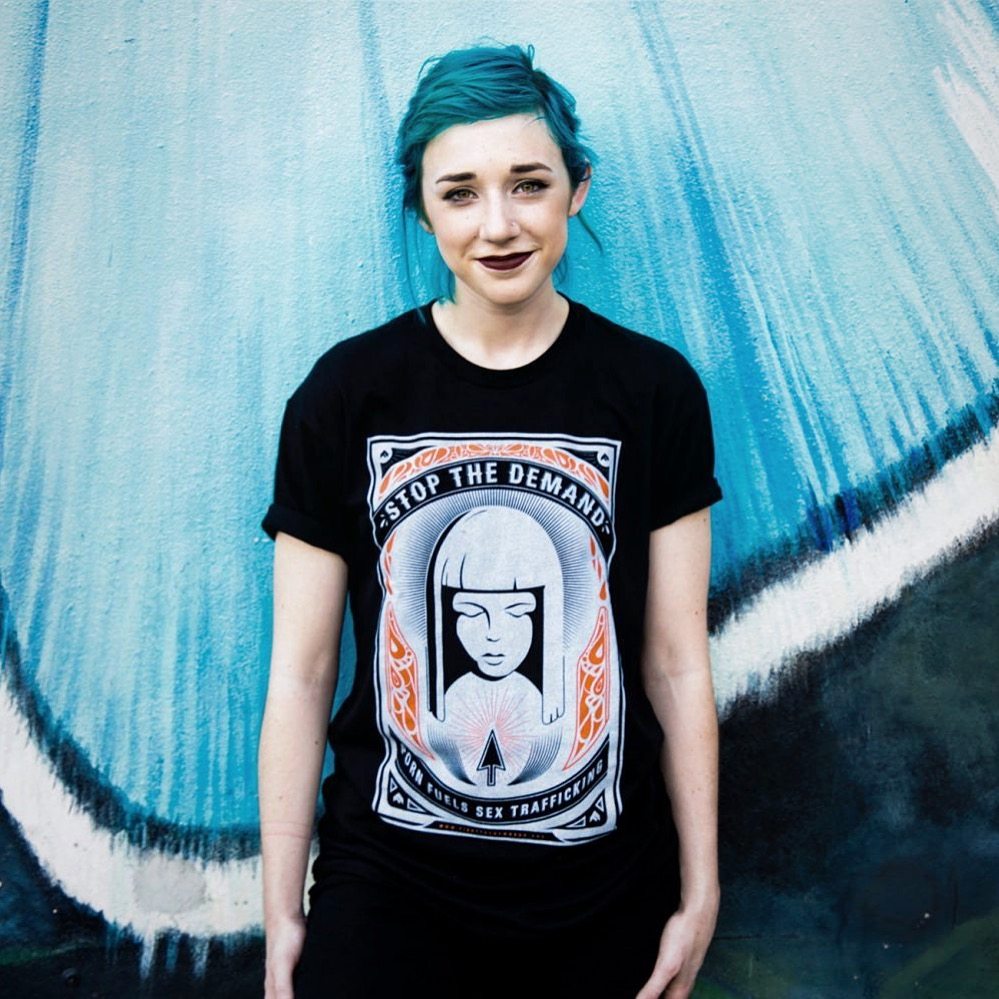 [1] National Institute On Drug Abuse: The Reward Pathway. (2016). Retrieved From Http://Www.Drugabuse.Gov/Publications/Teaching-Packets/Understanding-Drug-Abuse-Addiction/Section-I/4-Reward-Pathway; Park, B. Y., Et Al. (2016). Is Internet Pornography Causing Sexual Dysfunctions? A Review With Clinical Reports. Behavioral Sciences, 6, 17. Doi:10.3390/Bs6030017; Volkow, N. D., & Morales, M. (2015). The Brain On Drugs: From Reward To Addiction. Cell, 162 (8), 712-725. Doi:10.1016/J.Cell.2015.07.046; Pitchers, K. K., Et Al. (2013). Natural And Drug Rewards Act On Common Neural Plasticity Mechanisms With DeltaFosB As A Key Mediator. Journal Of Neuroscience, 33 (8), 3434-3442. Doi:10.1523/JNEUROSCI.4881-12.2013
[2] Volkow, N. D., Koob, G. F., & McLellan, A. T. (2016). Neurobiological Advances From The Brain Disease Model Of Addiction. New England Journal Of Medicine, 374, 363-371. Doi:10.1056/NEJMra1511480; Zatorre, R. J., & Salimpoor, V. N., (2013) From Perception To Pleasure: Music And Its Neural Substrates. Proceedings Of The National Academy Of The Sciences Of The United States Of America, 110, 2. Doi:10.1073/Pnas.1301228110; Hedges, V. L., Chakravarty, S., Nestler, E. J., & Meisel, R. L. (2009). Delta FosB Overexpression In The Nucleus Accumbens Enhances Sexual Reward In Female Syrian Hamsters. Genes Brain And Behavior, 8(4), 442–449. Doi:10.1111/J.1601-183X.2009.00491.X
[3] Bostwick, J. M., & Bucci, J. E. (2008). Internet Sex Addiction Treated With Naltrexone. Mayo Clinic Proceedings, 83(2), 226–230. Doi:10.4065/83.2.226; Doidge, N. (2007). The Brain That Changes Itself. New York: Penguin Books. (106-108).
[4] Berridge, K. C., & Robinson, T. E. (2016). Liking, Wanting, And The Incentive-Sensitization Theory Of Addiction. American Psychologist, 71(8), 670-679. Doi:10.1037/Amp0000059; Berridge, K.C., & Kringelbach, M. L. (2015). Pleasure Systems In The Brain. Neuron, 86, 646-664. Doi:10.1016/J.Neuron.2015.02.018; Paul, P. (2007). Pornified: How Pornography Is Transforming Our Lives, Our Relationships, And Our Families. (75) New York: Henry Hold And Co.; Hyman, S. E. (2005). Addiction: A Disease Of Learning And Memory. American Journal Of Psychiatry, 162(8), 1414-1422.
[5] Berridge, K. C., & Robinson, T. E. (2016). Liking, Wanting, And The Incentive-Sensitization Theory Of Addiction. American Psychologist, 71(8), 670-679. Doi:10.1037/Amp0000059; Love, T., Laier, C., Brand, M., Hatch, L., & Hajela, R. (2015). Neuroscience Of Internet Pornography Addiction: A Review And Update, Behavioral Sciences, 5(3), 388-433. Doi: 10.3390/Bs5030388
[6] Park, B. Y., Et Al. (2016). Is Internet Pornography Causing Sexual Dysfunctions? A Review With Clinical Reports. Behavioral Sciences, 6, 17. Doi:10.3390/Bs6030017; Kalman, T.P. (2008). Clinical Encounters With Internet Pornography. Journal Of The American Academy Of Psychoanalysis And Dynamic Psychiatry, 36(4) 593-618. Doi:10.1521/Jaap.2008.36.4.593
[7] Park, B. Y., Et Al. (2016). Is Internet Pornography Causing Sexual Dysfunctions? A Review With Clinical Reports. Behavioral Sciences, 6, 17. Doi:10.3390/Bs6030017; Kalman, T.P. (2008). Clinical Encounters With Internet Pornography. Journal Of The American Academy Of Psychoanalysis And Dynamic Psychiatry, 36(4) 593-618. Doi:10.1521/Jaap.2008.36.4.593
[8] Park, B. Y., Et Al. (2016). Is Internet Pornography Causing Sexual Dysfunctions? A Review With Clinical Reports. Behavioral Sciences, 6, 17. Doi:10.3390/Bs6030017; Kalman, T.P. (2008). Clinical Encounters With Internet Pornography. Journal Of The American Academy Of Psychoanalysis And Dynamic Psychiatry, 36(4) 593-618. Doi:10.1521/Jaap.2008.36.4.593