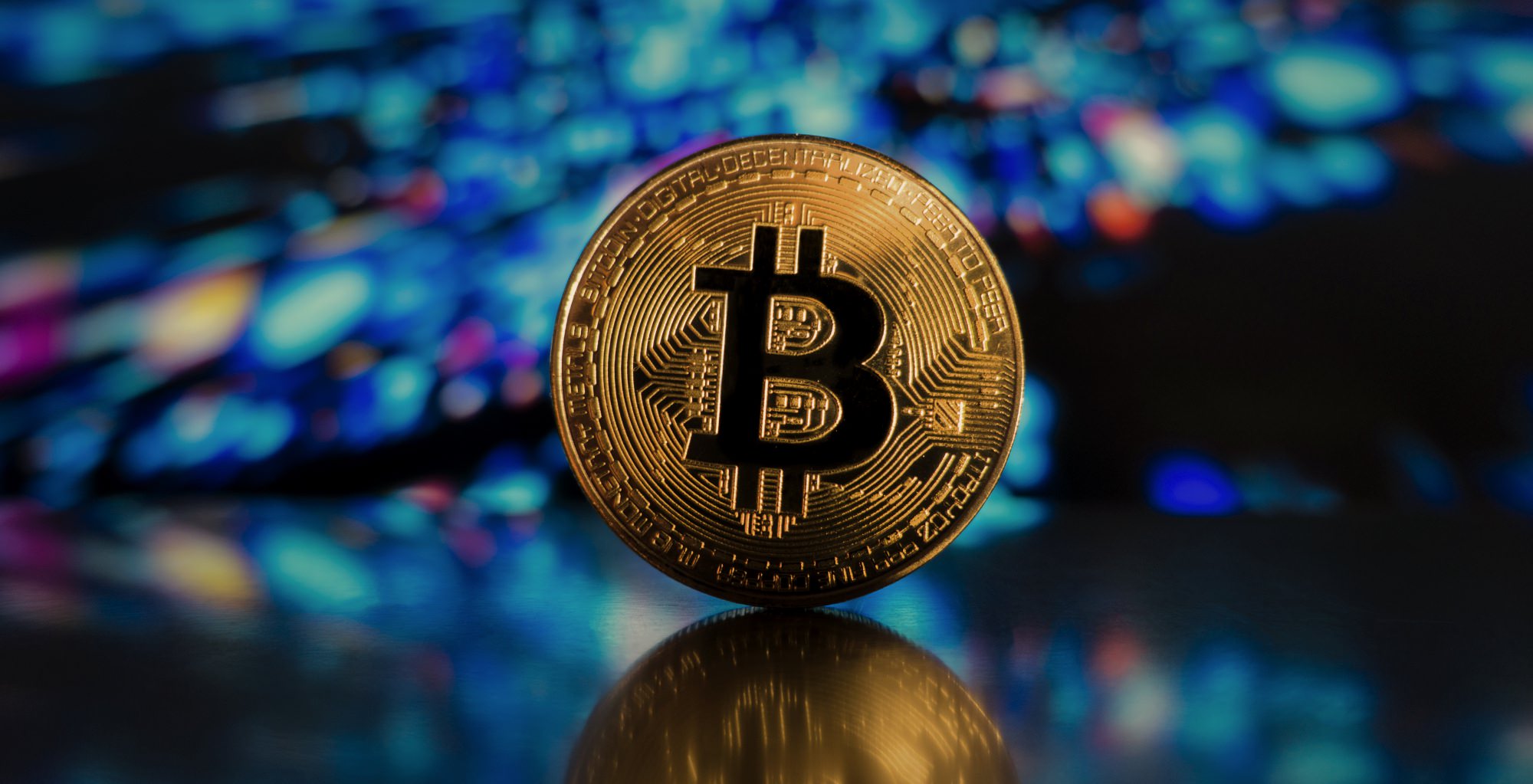 Possible child porn links were found on bitcoin's blockchain by a bunch of German researchers. While this doesn't criminalize every user of bitcoin, it does shine a light on how evolving technology paves the way for illegal material to be shared.
---
Pornography thrives with new technology, and in many cases, it paves the way for it.
We've often written about how the porn industry evolved with the creation of the internet, now allowing anyone with a connection to access more porn than ever before. So it seems it was only a matter of time before someone put porn on bitcoin's blockchain.
Earlier this month, a recent study from Germany's Goethe and Aachen Universities was getting quite a bit of press about its discovery of child sexual exploitation images—also known as child porn—on bitcoin's blockchain. There were some confusing claims, and others that dramatically predicted the end of blockchain technology.
Related: Digital Fingerprints: How Your Porn May Be Tracking And Watching You
As the production, distribution, reception, and possession of child porn in the US and many other countries around the world is illegal, we wanted to understand the situation better. Whose responsibility is this and who can be prosecuted? How bad is this issue, and can it get worse? Here's what we've found out.
Cryptocurrency Crash Course
First, a crash course on cryptocurrency because otherwise, none of this will make sense.
Blockchain technology is a digital ledger of transactions and bitcoin is just one of many digital currencies, although definitely the most well-known, as it was the first. Each cryptocurrency has its own blockchain.
A regular transaction goes something like this: a person requests a transaction, the request is broadcasted to the network of computers (called "nodes"), the nodes validate the transaction, a cryptocurrency is exchanged, and a block (record of the transaction) is added to the existing blockchain. The record is permanent and unalterable.
While bitcoin's blockchain isn't primarily designed to share or store files, it is possible to send and receive data via the blockchain. One example of this is whistleblowers who use this technology to leak private files.
Related: Porn Kills Hard Drives: How Hackers Steal Porn Consumers' Info Every Day
The researchers from the German universities were looking for non-financial files. They wanted to know what content stored by users could be on the blockchain. Their concern was unassuming users could possibly download illegal content without their knowledge, simply by conducting bitcoin transactions.
Again, this is a technology primarily meant for transactions, so out of the entire blockchain, they could extract 1,557 files of content. Of these files, 59 were deemed suspicious—privacy concerns, copyright violations, politically sensitive documents (as mentioned before about the whistleblowers), and finally, sexual content. There were eight files with sexual content, and of that, only three were considered objectionable in terms of the law.
Related: The Hidden Technological Risks Of Clicking On Porn
Here are the findings, direct from the report:
"Two of them are backups of link lists to child pornography, containing 274 links to websites, 142 of which refer to Tor hidden services. The remaining instance is an image depicting mild nudity of a young woman. In an online forum, this image is claimed to show child pornography, albeit this claim cannot be verified (due to ethical concerns we refrain from providing a citation)."
Interesting and concerning, but a bit confusing.
This doesn't seem related to me…is it?
Unless you have downloaded a full node, probably not. But let us explain.
Yes, there is porn—and even links to illegal child porn—on the bitcoin's blockchain, and it is possible for more to be added.
However, this process is not as simple as uploading a picture from your latest vacation to Facebook. Nor is it easy to access these files, which are encrypted and require a special decoding tools to extract the data. This is something that's beyond the average user to accomplish.
Initially the way this issue was reported suggested that every bitcoin user could possibly be prosecuted for possession of child porn. This is not exactly correct. Not every user downloads the entire blockchain—it's massive. It's not like downloading a movie or two, so it will not affect every user.
Related: How The Porn Industry Profits Off Of Privacy Violation
In order to use bitcoin, most people have a wallet (software where bitcoins are stored for transactions) or a light node. Remember, a node refers to the transaction history, content, and files of the blockchain. It can be downloaded in part, while a full node is the entirety of the blockchain with all of its data.
It is not necessary for every user to have a full node. In fact, it's unreasonable as that's an expensive and technical job. There are only about 11,050 full nodes (recorded) in the entire world. So the idea that everyone who uses bitcoin has child porn on their computer whether or not they realize it, is incorrect. Even the idea that this issue affects a mass amount of people is conflated. Could those who run a full node be at risk now knowing that there is some illegal content? Technically yes, but the law is more nuanced.
If this doesn't apply to me, why does it matter?
While what was discovered on bitcoin's blockchain is relatively small and not nearly as much of an infestation as was initially thought, no amount of child porn is acceptable. It is a serious crime and devastating to its victims.
As an awareness organization that shines a light on the realities and harms of sexual exploitation in all its forms, we aim to inform anyone and everyone about the ways exploitation is spread, normalized, and supported.
While it appears there's no immediate danger or issue for bitcoin users, this issue is an important look at how evolving technology and the harms of porn can intersect.
Bottom line? As our society advances, so will the delivery methods and culture surrounding porn, even if it's illegal and dark content such as child exploitation imagery. Knowledge is power, and educating on the realities of how technology and porn go together helps us to understand what we're dealing with.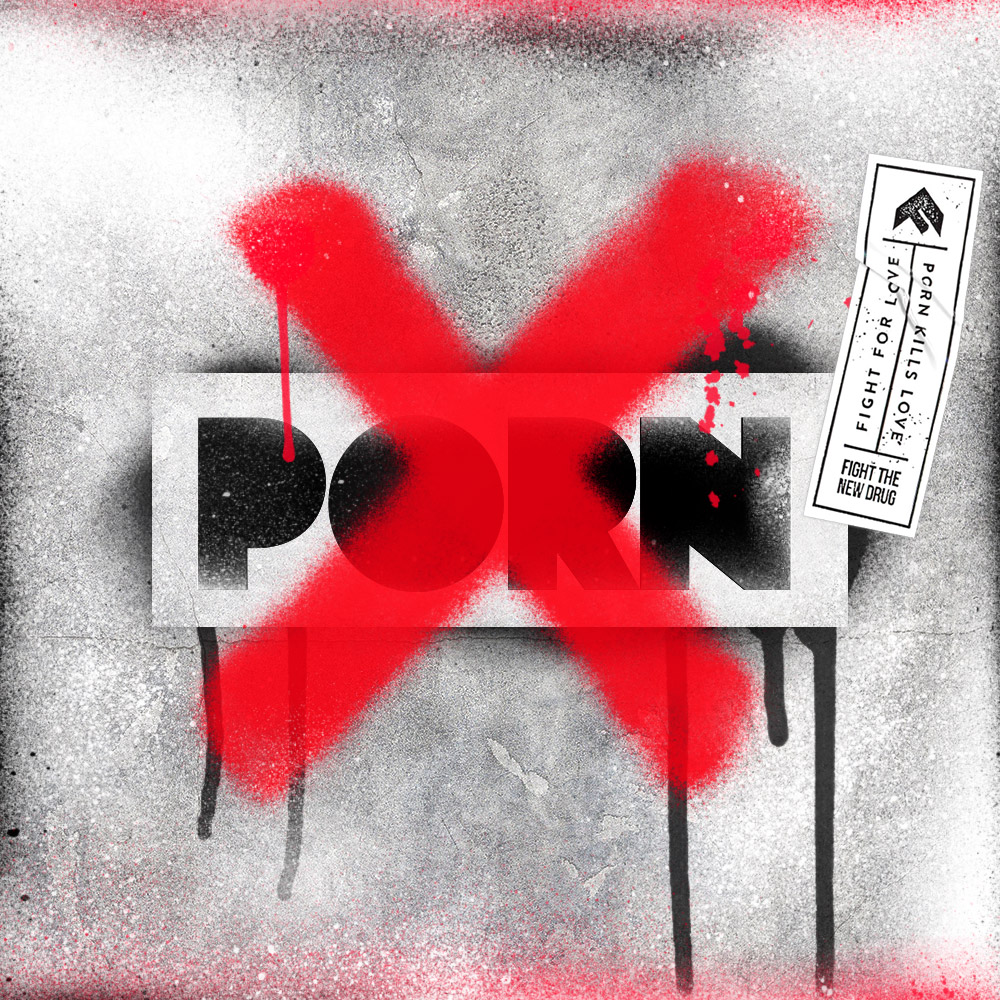 Get Involved
If you found this article interesting, SHARE it! Spread the facts on the harmful effects of porn and its effects on society, and how evolving technology serves to provide alternative ways to spread illegal explicit content.
Spark Conversations
This movement is all about changing the conversation about pornography and stopping the demand for sexual exploitation. When you rep a tee, you can spark meaningful conversation on porn's harms and inspire lasting change in individuals' lives, and our world. Are you in? Check out all our styles in our online store, or click below to shop: