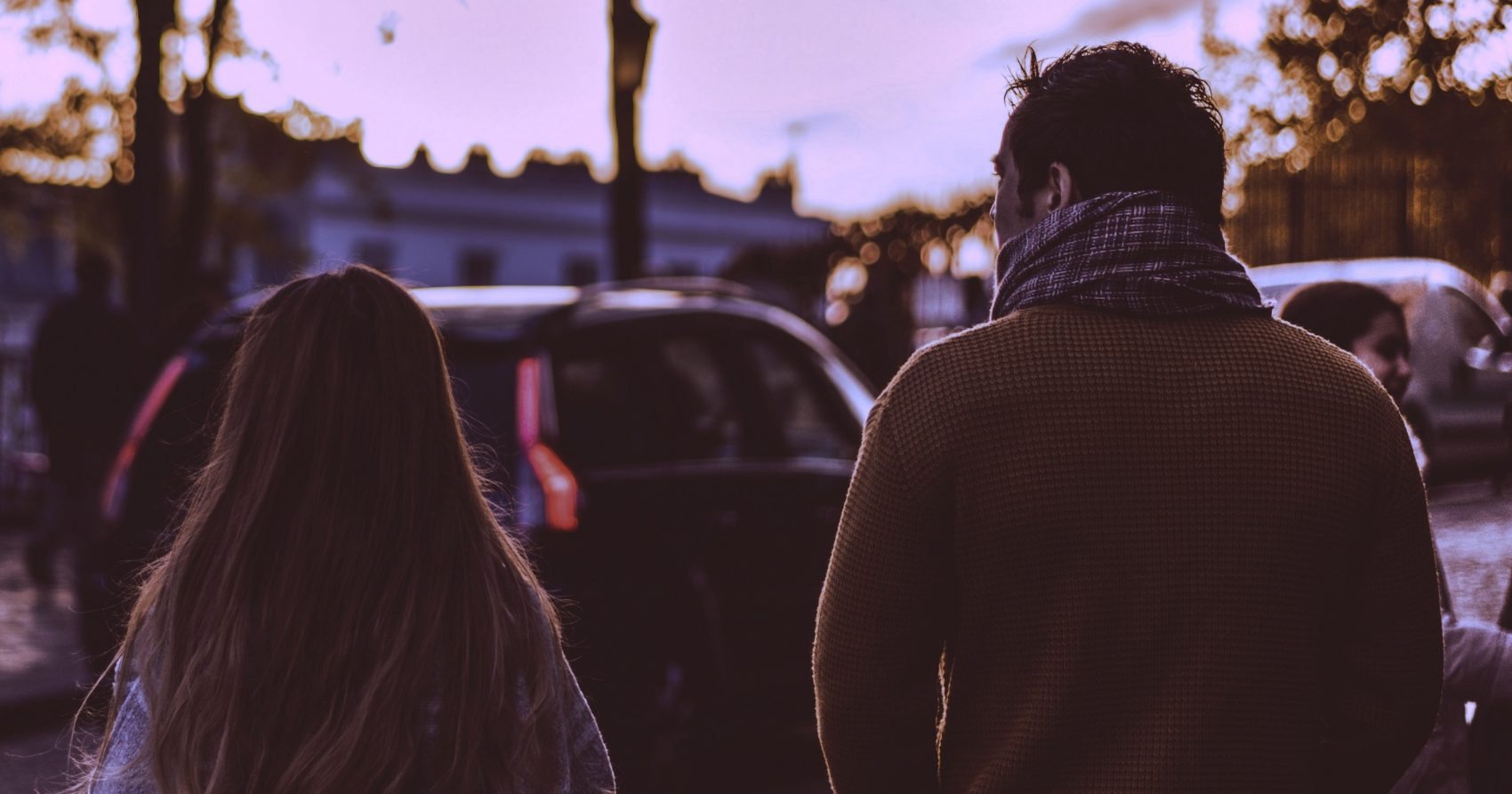 Yes, I know about them. I don't know who they are exactly, or how many there are, but I know they're beautiful, sexy, and more physically alluring than I'll ever be. To be honest, I knew about them before we started dating, and I knew he still looked at them after we started going out, even if less frequently.
I know, not because he's told me all about them, but because I can feel that I am reluctantly sharing my boyfriend, the love of my life. I know because they're so accessible that even I've seen them by accident.
I'm not talking about other girls that he actually visits in person to cheat on me with, I'm talking about my boyfriend's porn habit.
He may say it's not often or that he's not proud of it, but the fact remains that those women on the screen are in his life, on his mind, and figuratively in our bed when we are together. It is with these "other women" that I'm forced to compete with.
But I refuse to compete. I refuse to bend over backwards, hold back all the feelings, serve unendingly, and plead for all of his love. And the funny thing is, I know he would never ask me to! He's a good man. I know he loves me. But sometimes that makes it even worse because it leaves me here wondering: How is it that I am falling so drastically short? I know I'm not perfect, but how am I that unsatisfying? We have a life together. He tells me I make him happy, he tells me I'm the best thing to happen to him. He tells me that he loves me and I know it's true. But I can't help but feel that I'm not enough.
Is it the physical beauty of those women on the screen? Is it the perfect skin, long legs, flowing hair, or flat stomach? When I think of the comparison, I pull away just a bit when he holds me. Does he see the blemishes of my skin in this light? Can he see the crease in my stomach when I lie this way? Is he looking at my hips and wishing they were more like hers? Or hers? Or hers? He tells me I'm beautiful and that he accepts me just the way I am. But in the back of my mind I think, no one can deny that the women on his screen are prettier.
Maybe it's not about how they look as much as what they do. And if that's the case, I must be very dull indeed. We enjoy sex often, and I look forward to it as much as he seems to. But how captivating must these other women be to supplement the caress of his committed lover? How good are they at what they do, that mere pixels would trump everything else I do for our relationship? The loyalty, the one who doesn't hesitate to cook him a warm meal and clean the kitchen just because. The one who helps him grocery shop, has been with him in the victories to celebrate, and in the lows to comfort. We know each other so well, I can predict which jokes he will find the funniest, what he will order at a restaurant, and sometimes what he will say next. We share so much together, I find it hard to believe that he finds me so incomplete.
Or maybe the attraction is more what they don't do. After all, their skill set is pretty specific. They don't ask him to take out the trash. They don't ask to change the channel, or need an opinion while shopping for a new dress. They don't pose any contradiction whatsoever, and are not inconvenient in the least. In fact, they hold no demand whatsoever. Maybe, just maybe, me being an independent human is annoying sometimes. Yet he's never seemed to mind.
The thing is, I know that I am enough. I know that I am complete and don't need to change who I am. I know that I'm a good person, a good girlfriend, and don't need to conform to anyone's idea of beautiful or attractive. I know these things…and yet I still wonder.
I still don't know how to talk to him about it. Because as much as it hurts me to know about the other women, I don't want to shame him. Because shame leads to isolation, and isolation leads to secrecy. Secrecy will lead to more shame. And more shame leads to more escape. Hence, the cycle perpetuates, and we drift apart.
But as much as I want him to stop, I don't want him to stop for my sake. I want him to stop for himself. I want him to stop for the sake of these other women. You heard me correctly, I want him to leave them because they're being hurt. Not necessarily by him directly, but because these glamorous porn stars have likely been abused and coerced. Drug and alcohol likely mask their pain. Depression and anxiety are undoubtedly their constant companions. No, I don't hate these other women, I pity them. They are slaves, bound to a lifestyle that can't be fulfilling. Many are trafficked – literally sold for sex against their will – and others enter the field not knowing what they're getting themselves into.
And last, I pity my boyfriend. Because at the end of the day, despite the hurt, I know he's not searching them out because he believes I'm not enough. He seeks them because porn is addicting. He knows it is hurtful, and I don't even think he wants to, honestly. The first time he told me that he sometimes watches porn, I couldn't help but cry a little, even though I suspected. I could tell it tore him apart.
So where does that leave me? Because I'm stuck in the middle while porn never formed a real relationship with my man but has still formed a very real bond with him. I'm here, watching my addicted boyfriend and his sad lovers go round and round in this seemingly endless cycle. What can I do?
I hope to spread the word that porn is an addiction; that it is harmful to individuals and to society, and that there is a way out. Not all men watch porn, and there are communities that support people trying to stop. I hope to spread the word to the men and women in the porn industry. That there is a way out, and that they can be loved–truly loved–for who they are versus what they look like, do, and don't do.
– M.
This post was originally sent in by a Fighter and republished with permission from the author.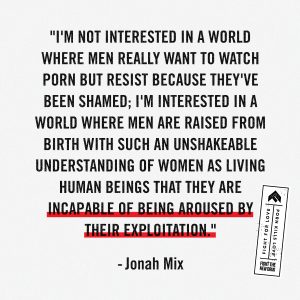 What YOU Can Do
Porn hurts those who watch it and their relationships. SHARE this article to raise awareness that the harms of watching porn are real issues.