This post contains selected portions from an article originally posted on Verily.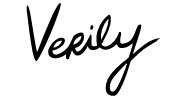 ---
Perhaps you and your partner have already had "the talk" about porn. If not, you should. If you're avoiding the subject because you're afraid of what you might hear, that's all the more reason to do it. No, it's not easy to hear that your loved one struggles with porn addiction and choosing to stay with them as they try to kick the habit isn't easy either.
I know this because my girlfriend and I were in this position not too long ago.
Watching porn wasn't an addiction per se, but it was a habit I had developed when I was 13. Often when I was in my room and felt lonely or bored, my mind would wander. Soon after that my fingers would click on my keyboard where they would search for porn. It wasn't always conscious, but looking back I see now how my aimless searches on the Internet were an attempt conceal a deep feeling of emptiness with hyper-stimulating images of sex.
Watching porn quickly became a regular occurrence, almost in an unconscious way. I was unaware of what I was really doing or how how it was affecting my life. Looking back I can see how it prevented me from ever truly being close to anyone I had dated. In the past, I always felt that there was a part of me that was going through the motions. Watching porn made me less available to my previous significant others because I was getting affirmation elsewhere in a sexual and very superficial way. This prevented me from receiving the affirmation I was supposed to get in a relationship, and when I wasn't open to love, it was almost impossible for me to give love.
In the first month after I started dating my current girlfriend, we had an open and loving discussion about porn. The conversation came up when we realized we wanted our relationship to get more serious. She began by asking me if I watched porn. I answered honestly that, yes, I did. Then she said she would like me to stop. She spoke gently but was explicit in explaining why porn couldn't be a part of our relationship. I was able to share my struggle with porn, and we both agreed that it was crucial for me to quickly give up this relationship-damaging habit.
It was difficult as I struggled to kick this decade-long bad habit, as it is giving up anything you have done hundreds of times. I had to check myself when my reflex was to reach for porn, instead of real intimacy with my girlfriend. I had to create boundaries around my personal time to resist the temptation of a mindless search. Luckily I didn't have as serious an addiction as many do, but my girlfriend stood beside me, and still supports me, and it has made all the difference.
I have committed to ending my viewing habits of porn once and for all, and her confidence in me has made avoiding porn, which is always only one click away, much easier.
This experience has taught us both a lot about the helpful (and not-so-helpful) ways that a significant other can best support their partner through the difficult journey of ditching porn. Here are five ways you can be their support while they kick a bad habit (or addiction) to the curb.
1. REMAIN COMPASSIONATE.
It can be easy to assume that if your partner really loves you and wants to be truly intimate with you, then abstaining from porn would be easy. This is not the case. Porn is often an addiction. Research shows that the sexual imagery can have an effect on your brain that is comparable to cocaine. It's likely that they have been exposed to porn since adolescence, when they began using porn for arousal and comfort.
Related: Why Being Anti-Porn & Anti-Shame Go Hand In Hand
I turned to porn when I was lonely because it was a way to make myself feel good. It was the most stimulating distraction I have encountered. The images would take over my brain, and I wouldn't have to think or worry about anything else. This quick and easy, yet powerful, comfort fix was why watching porn became such a mindless and regularly occurring thing. Most of my male classmates watched porn. It's just what guys did, and it wasn't until adulthood that I was even able to realize watching porn was causing me to have psychological issues.
Related: How Shame Made My Struggle With Porn Worse, Not Better
As the partner of someone struggling to let go of porn, it's crucial that you try to see the other person's perspective. Understanding the addictive nature will help to cultivate compassion for your love as they quit. They are going to have urges, and may even have instances of failure. But don't dismiss the effort. In fact, the best way to protect yourself and be there for them is to be aware of those efforts. If they are progressing, encourage them in that. If they are not making an effort, it might be best for you to end the relationship. So remember that no matter how much they love you, they may find that a chemical addiction is working against them.
2. DON'T POLICE THEM.
My girlfriend has not once checked in with me to see if I am watching porn. It's not your job to police your partner or be their "avoidance partner." Nevertheless, I did find it helpful when my girlfriend asked me more generally how I was doing.
By showing that she cares and giving me the space to either talk about the struggle or not, I feel safer opening up to her.
Related: How To Tell If Your Partner Is Struggling With Porn & What To Do If They Are
Affirming words such as "I am so proud of you! I never doubted you," will allow your partner to also feel comfortable telling you when their temptations have been high. Reinforce this by letting them know that you appreciate them having told you, and by not being upset with them for having been triggered. What they do after that is up to their own self-control and motivation, but knowing that you are in their corner will help immensely.
3. STAY INFORMED.
The movement of people who want to give up porn is growing strong. In Time Magazine's feature, "Porn: Why Young Men who Grew up with Internet Porn Are Becoming Advocates for Turning It Off," we see that many men (and women) are becoming advocates for quitting porn because they have firsthand experience of the damage that porn does to their brain.
Related: Your Brain On Porn: Gary Wilson's Online Guide To The Latest Science & Research
Today, there are also a number of support groups, Reddit pages, and other tools at your partner's disposal. I was reassured by knowing that they were there, but I did not end up using them. What's important is that you know what they are, and that you stay informed about porn addiction.
My girlfriend shared with me a funny yet informative clip of the sexually liberated Russell Brand talking about his own struggles with porn. This gave me someone to relate to and showed me that she was thinking about me.
WATCH: Russell Brand Talks Sex, Softcore, & Hardcore Porn

When I discovered The Great Porn Experiment TEDx talk, I was so excited to share it with her. The speaker in this clip has an optimistic take on the future of men and their abilities to rid their lives of porn, as opposed to accepting their demise like others have.
4. BE ACTIVE WITH THEM.
Their temptation will be at its highest when sitting at home alone, mindlessly searching the Internet, with seemingly nothing better to do. This is similar to leaving an alcoholic alone at a bar. You can't be with your partner every moment (nor should you), but if you know there are certain days or times where they are accustomed to unproductive downtime, plan intentional and purposeful time with one another.
It could be a convenient date night, enjoying a movie on the couch with one another, or even as simple as taking the dog for a walk in the park together.
Related: Tips To Quit: What Sleep, Food, And Exercise Have To Do With Porn Recovery
This way you have more intentional and purposeful time with one another, while they feel less burdened by loneliness and complacency at home. Again, your time together doesn't have to be stressful or forced, but the less time they spend unoccupied the better their chances of success.
5. DON'T ACT AS A SUBSTITUTE FOR PORN.
Do not alter your own romantic life to act as a substitute for porn. You may be tempted to become a substitute for porn in any physical intimacy you have with your partner. In particular, they may ask you to do something more adventurous, so that they are less tempted to watch porn. The reality is that it would be reinforcing damaging behavior.
Related: How Porn Twisted My Sexuality
Your partner is quitting porn so that they can have and keep a healthy intimate relationship. Showing them the benefits of nonsexual intimacy will be very encouraging, as it has been for my relationship. Just holding someone in my arms or holding hands has never felt so good, and has never been so important. I do not ever want to lose that, and I know that if I watch porn I will.
I have not watched porn since my girlfriend and I had our original discussion. With your support, not dependency, your significant other can do the same. They will do it for your relationship, but it's important that they will have also done it for them self. He or she can do it without you, as many others have done it alone, but your support will make giving up porn much easier and more fulfilling.
Why This Matters
At Fight The New Drug, we get messages like this asking for help all the time:
"Hey FTND, I love what you guys do and I just wanted to say thank you! My boyfriend has struggled with porn pretty much our whole relationship and it was only until recently that he finally understands how it's affected our relationship. He came to me and asked me if I could help him kick this addiction. I was wondering if you had any good resources I could use to help me know how I can be a support and maybe some resources or advice to help him? I'm sorry you probably get messages like this all the time but if you could send me anything I would appreciate it so much!"
It can be so frustrating to feel helpless in helping your partner overcome addiction. The truth is, it's their personal battle to fight, but you can be a huge encouragement to them through it all.
Related: Even After My Divorce, I Don't Believe Porn Is A Dating Deal-Breaker
In the end, love wins over shaming, and teamwork wins over fighting alone. Following these tips won't guarantee a successful recovery, but it won't hurt their chances, either. Regardless of the struggle, love is always worth fighting for.
What YOU Can Do
Watching porn harms the viewer and their partner. SHARE this article to show your support for the partners of those who are struggling and give them some tips on how to overcome.
Need help?
For those reading this who feel they are struggling with an obsession or addiction to pornography, you are not alone. Check out our friends at Fortify, a recovery program that will allow you take a step toward freedom. Anyone 20 years and younger can apply for a free scholarship to the program, and it is an inexpensive fee for anyone 21 and older. There is hope—sign up today and start getting the help you need at your own pace.
Grab A Tee
This movement is all about changing the conversation about pornography. When you rep a tee, you can spark conversation on porn's harms and inspire lasting change in individuals' lives. Are you in? Check out all our styles in our online store, or click below to shop: