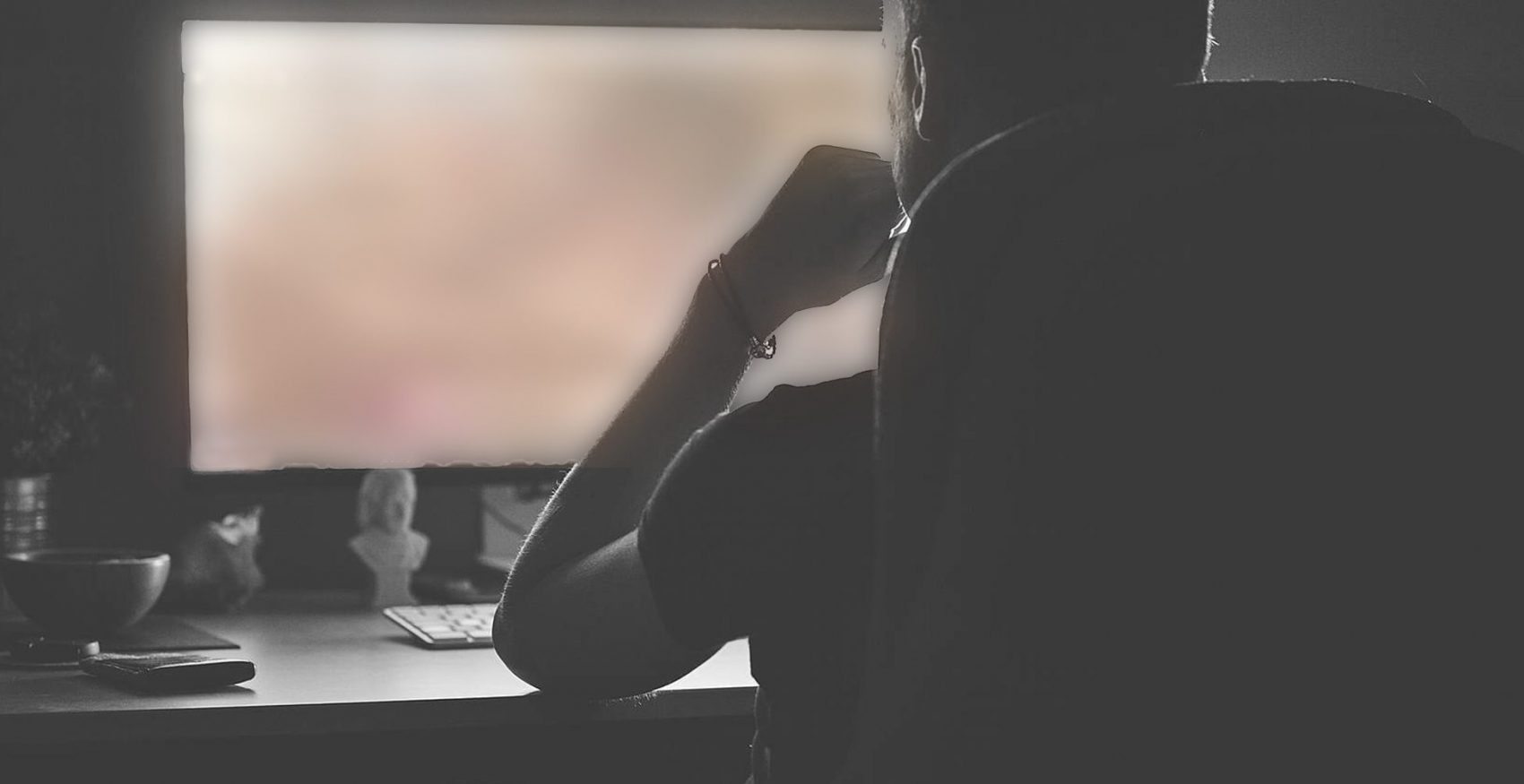 Pornography is often seen as an outlet for harmless fantasy, where anything goes and there are no rules about what can be depicted.
There is a general push in our culture to accept pornography as a part of a healthy sex life, and there can be harsh opposition to anyone who sees porn for the relationship harmer that it is. Considering that one survey revealed 60% of students in the UK turn to porn to learn about sex and that porn is known to affect and even change sexual tastes, the content of the pornography maybe should be something that the public cares a little bit more about.
The sad fact is, some of the most common themes we see in porn are degrading, abusive, and just plain unhealthy or unacceptable. Let's check out just five things that are clearly risky or unhealthy in reality, but are portrayed as no big deal in porn.
1. Incest
Though incest is not taken lightly when it occurs in real life, in pornography, it is among the most popular categories.
In a survey of the most female roles in film titles, "MILF" was number two, "Daughter" was number six, and "Sister" was number 10. [1] Sex with family members is seen as a "kink" of sorts in porn, with the taboo surrounding it making it all the more tantalizing for the porn industry to exploit to no end. Though the incest displayed is fake ("fauxcest"), the concept remains the same.
Related: "Fauxcest": Understanding The Rise In Popularity Of Incest-Themed Porn
Should society really encourage these sorts of fantasies, and help normalize abusive predatory and incestuous behaviors?

2. Marathon sex with drunk strangers
If there's any normal and common behavior among people in their sex lives, it's having drunken sex for hours on end with a person (or people) you don't know. Right?
Exactly—that's actually not something everyone does, but porn might make it seem like something that happens all the time. Not only is this scenario often dangerous, and not only does it give a risky message about consent, but at best, it is simply unrealistic to act like it's normal, safe, legal, and common to have sex for hours with someone who can't actually give consent.
3. Men ejaculating on and spitting all over their partners' bodies
Another area where porn makes the uncommon seem common is in how men treat their partner during sex. Porn these days often includes a scene where the male performer(s) ejaculate on the female performer(s) body or face—this is sometimes called the "moneyshot." In these videos, the females are seen as "grateful" for the act, but we know from countless personal stories that this isn't something often desired by the average woman.
Likewise, acts such as spitting on their partner are seen frequently in today's porn as well, even if that's not what's desired in bedrooms across the world. Read the reaction of one Fighter who sent us a message after her husband did this to her:
"I didn't know how to react. He was embarrassed when he saw that he wasn't getting the reaction he was expecting. Still not knowing what to do, I jokingly asked what he'd been watching, referring to porn. At least, I thought it was a joke. I knew he'd watched porn off and on as a young teen before we'd met, but I hadn't imagined he'd been watching it during our relationship."
Related: True Story: What Porn Taught My Husband To Do During Sex
To emphasize how these acts occurring repeatedly in porn can influence consumers, sociologist and anti-porn Dr. Gail Dines explains in her TEDx talk. She recalls an article from Details magazine that discussed how internet porn has affected teen sex: "There is an entire generation of young people who think sex ends with a moneyshot to the face."

4. Teen students hooking up with their coaches or teachers
Even though real-life scenarios like these do unfortunately happen, it does not happen as frequently as it does in pornography. Clearly, these depicted situations blatantly encourage the fantasy of adults sexually taking advantage of minors.
This popular theme blurs the lines of consent (no surprise in porn) by normalizing student-teacher/coach/etc. relationships and never acknowledging the idea that minors legally cannot consent to sex, and that the unequal power dynamic within a relationship such as these automatically makes consent much more difficult to discern even when all people involved are over-age.
In general, we think that it's maybe just a bad idea to allow fantasies involving assault and minors to be normalized in our culture.
5. "Hate sex" and gang bangs
One of the worst but most common sides of mainstream porn is the idea of sex as "punishment." In many cases, the depicted scenarios can absolutely be considered rape, or assault. This is normalized in porn, but not in reality.
Popular porn sites often have a "gang bang" category, even—this shows how such violent content has moved from the fringe of the industry into the spotlight.
Related: Nearly Half Of Adults Think Violent Porn Is Acceptable, National Survey Finds
Hate sex can be depicted within the context of two individuals or a group of people, but no matter what, glorifying and normalizing hate and abusive sex as something included in an exciting but healthy sex life simply isn't acceptable. One study even found that being exposed to significant amounts of porn though uncommon sexual behaviors (including violence) were twice as common as they actually were—suggesting that high exposure to these things normalized them for the consumers. [2] Unfortunately, we also know that when someone thinks something is normal, they are much more likely to try it as well. [3]

Don't be fooled by porn's normalizations
The bottom line is, porn makes normal what is not healthy in reality. Don't buy the lies.
In healthy relationships, the disrespect, hate, violence, and degradation are not as common as what you'd see in porn. Instead of letting porn normalize behaviors that are unhealthy, unacceptable, and often illegal, let's show the world what love is supposed to look like.
Join us today in fighting for love and against the harms of pornography.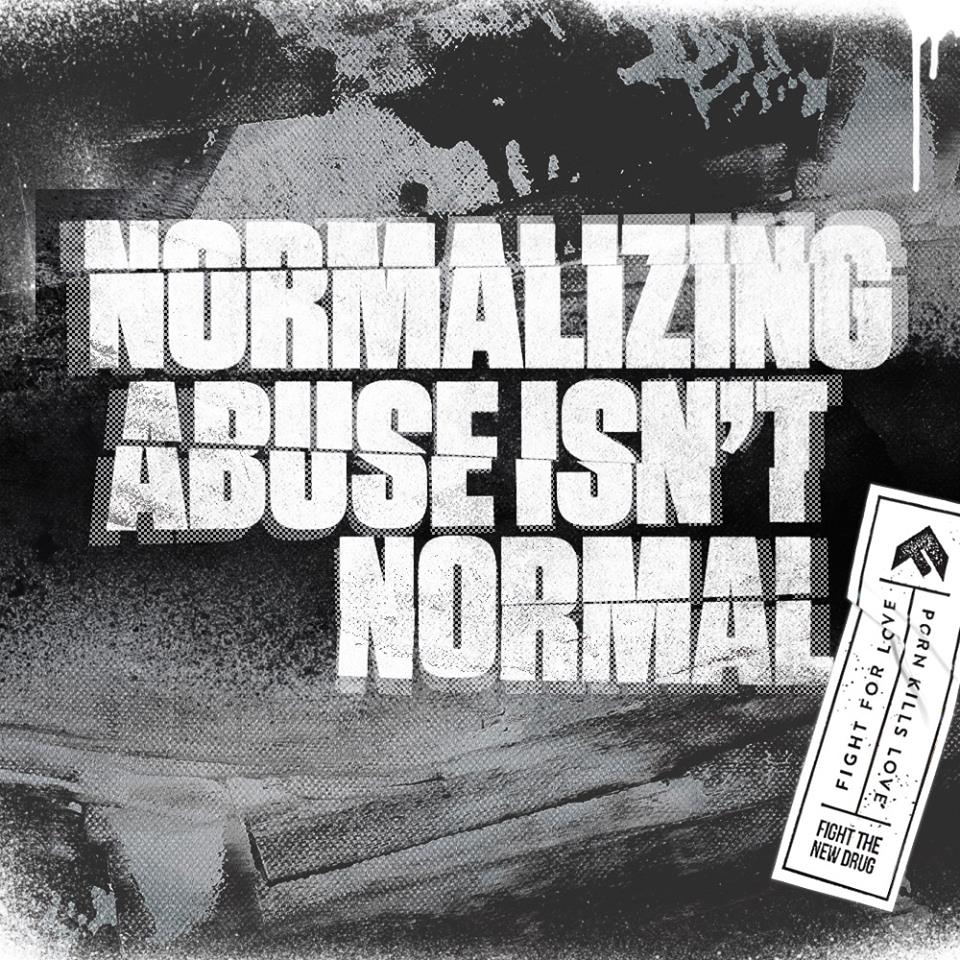 [1] http://jonmillward.com/blog/studies/deep-inside-a-study-of-10000-porn-stars/
[2] Zillmann, D. (2000). Influence of Unrestrained Access to Erotica on Adolescents' and Young Adults' Dispositions Toward Sexuality. Journal of Adolescent Health, 27, 2: 41–44. Retrieved from https://www.ncbi.nlm.nih.gov/pubmed/10904205
[3] Layden, M. A. (2004). Committee on Commerce, Science, and Transportation, Subcommittee on Science and Space, U.S. Senate, Hearing on the Brain Science Behind Pornography Addiction, November 18; Cline, V. B. (2001). Pornography's Effect on Adults and Children. New York: Morality in Media; Zillmann, D., & Bryant, J. (1984). Effects of Massive Exposure to Pornography. In N. M. Malamuth and E. Donnerstein (Eds.) Pornography and Sexual Aggression. New York: Academic Press.