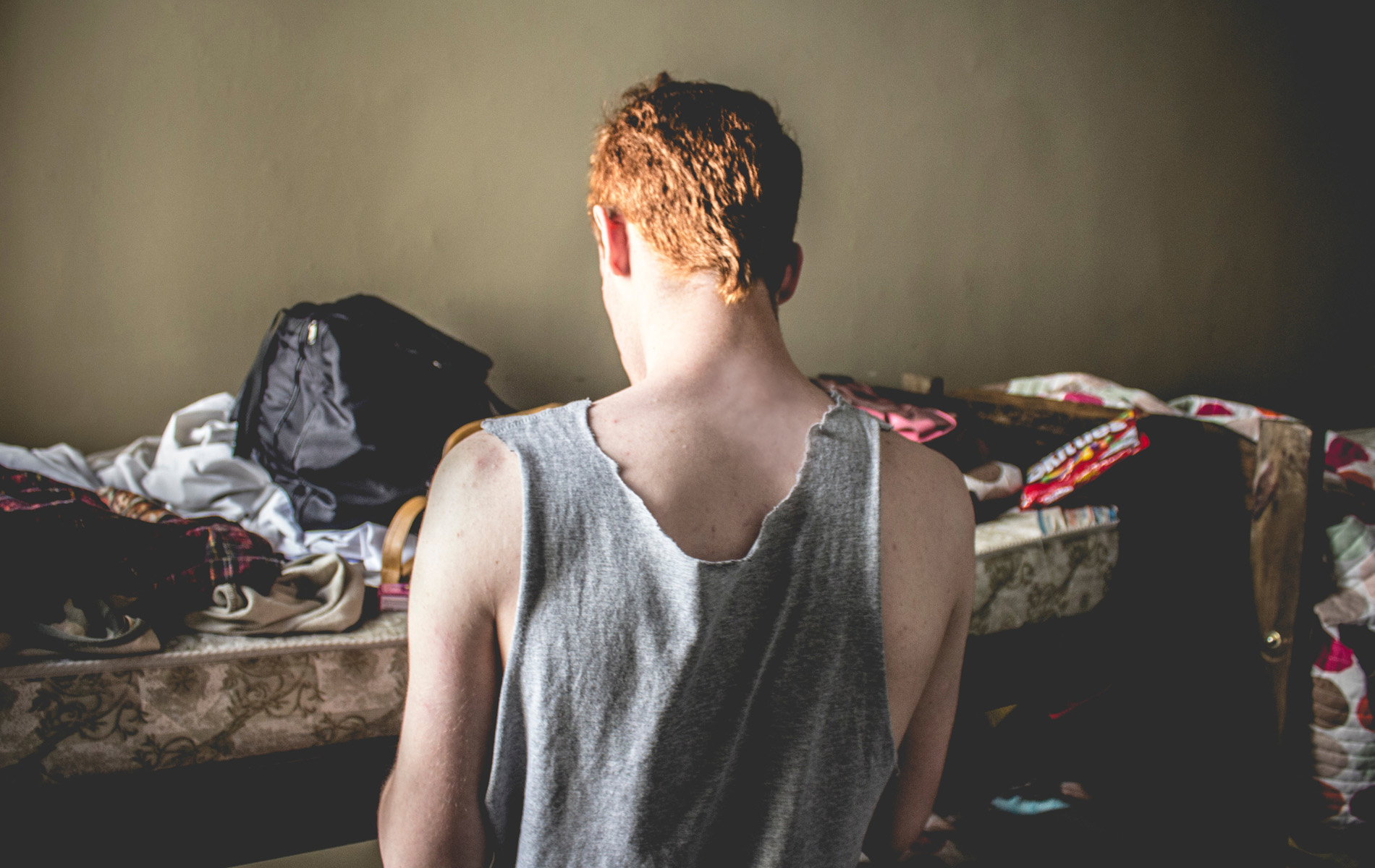 There's a lot of talk about how the porn industry exploits women—it fuels trafficking of women and girls around the globe, its themes objectify women by making them objects of pleasure, and female concepts of pleasure aren't portrayed half as often in mainstream content. In our resources, we often cover this issue of female degradation because it matters immensely to how we move forward as a whole society.
But, in this conversation about standing up for women, it can be easy to neglect men, to ignore the ways that porn degrades, exploits, and even victimizes them. Even worse—well-meaning conversations can turn to vilifying men, to seeing them as the corporate enemy, rather than victims in a different sense.
Here are some ways that porn hurts men too.
1. Porn fosters insecurity in men.
We all know that porn sells unattainable standards of physical perfection to women, making them question their beauty.
But porn panders unrealistic standards of male appearance and performance as well. It's a bit subtler, but it's just as real.
In the past decade, the number of men receiving a penis-enlargement surgery called penoplasty has gone from negligible to concerning, with one London-based surgeon saying he has seen a 40% jump in penoplasty operations in the past year.
Even though the procedure doesn't have much of an impact, men are eager to undergo a surgery that severs the ligament holding the penis to the pubic bone (and can even make a normal erection painful)…why? Because porn across the board shows men with larger than average genitalia. So men who actually fall within the average range of penis size start believing they don't measure up.
Virtually every man in porn seems to have a huge penis, maintain an erection for an inhuman amount of time, and please women no matter what—even with violence. The key word being seems. There are often computer editing, dummy penises, and erection-enhancing drugs behind these scenes, and porn actresses are pros at fake pleasure. A guy watching this deceptive media learns that if he doesn't fit this description, he won't make the cut.
This kind of warped lesson often leaves men fighting insecurity, shame, and fear—even if they hide it well.
2. Despite the stereotype that "men only want sex," porn leaves men without the emotional intimacy they need.
It's common and even cool for guys to joke about preferring porn to dating because it's this instant and endless sexual menu requiring no effort and leaves no risk of pregnancy and STD's. But this banter and the ever-present media that backs it up cover up the fact that men need more than one "get turned on and get off" scenario after another.
In fact, habitual porn consumption fuels major loneliness and depression in men. A guy with a porn habit starts to withdraw emotionally from the people around him, especially with a real-life romantic partner. A sense of self-loathing, of shame and embarrassment, develops. Because of the solitary online nature of porn, the guy can hide it, and this pattern of "self-concealment"—repeatedly doing something he's ashamed of but hiding it from friends and family—fosters deep isolation in him.
And because porn does not explore ideas like the emotional give and take of love, men can also put up barriers with a partner because they feel unsure of how to connect.
The reality is that a porn habit can replace the natural bonding men crave and need from actual humans. Guys get meaning, purpose, and happiness from human-to-human bonds, and those bonds often suffer under the influence of porn as shame and fantasy cause the brain and heart to pull away from love.

We receive story after story like this one sharing how guys (and girls) find real happiness, fulfillment, and freedom from depression when they ditch porn, making connections to the people they care about that didn't seem possible before.
3. Porn contributes to toxic masculinity.
Porn's lies could fill a library. And many of them are directed toward men.
One of the gigantic, deep lies porn themes construct for men is this: you are only as valuable as your ability to control others and be aggressive. This is what it means to "be a man."
Don't mistake what we're saying here—the definition of "toxic masculinity" isn't necessarily the concept of "masculinity" in and of itself, but a very warped and power-obsessed version of it. See the difference?
Related: How Early Porn Exposure Traumatizes Boys And Fuels Toxic Masculinity
Just like porn reduces women to objects for men's pleasure, porn reduces men to instruments of power and domination. It says that men are "men" when they can successfully force others into submission and control the behavior, responses, and pleasure of those around them, particularly women. See how that's degrading and objectifying?
But authority-based worth is a warped and unfair assessment of who men are. Leadership, a beautiful and innately human capability, is one quality that men (and women) can foster—but leadership is the opposite of porn-encouraged domination, and it's only one element of a healthy concept of masculinity.
The tragic outcome of this toxic masculinity porn culture is that boys as young as 8, who turn into young men, are being taught over the course of more hours than a school class that their masculine identity is one-track. Porn ignores the amazing, multi-faceted nature of being capable of creativity, kindness, empathy, and love. And a dark irony of this? Those are actually the unique traits a romantic partner often looks for, not porn-promoted sexual aggression.
Men deserve better than porn.
Under porn's influence, guys can easily become one-dimensionalize the most alive parts of themselves that leave them less raw and real with people they care about, and less fulfilled overall in their everyday lives. We believe in guys' potential more than porn does, and want to fight for them.
Men deserve only the best stuff for their brains, hearts, and bodies that porn can never offer or inspire—men deserve real love.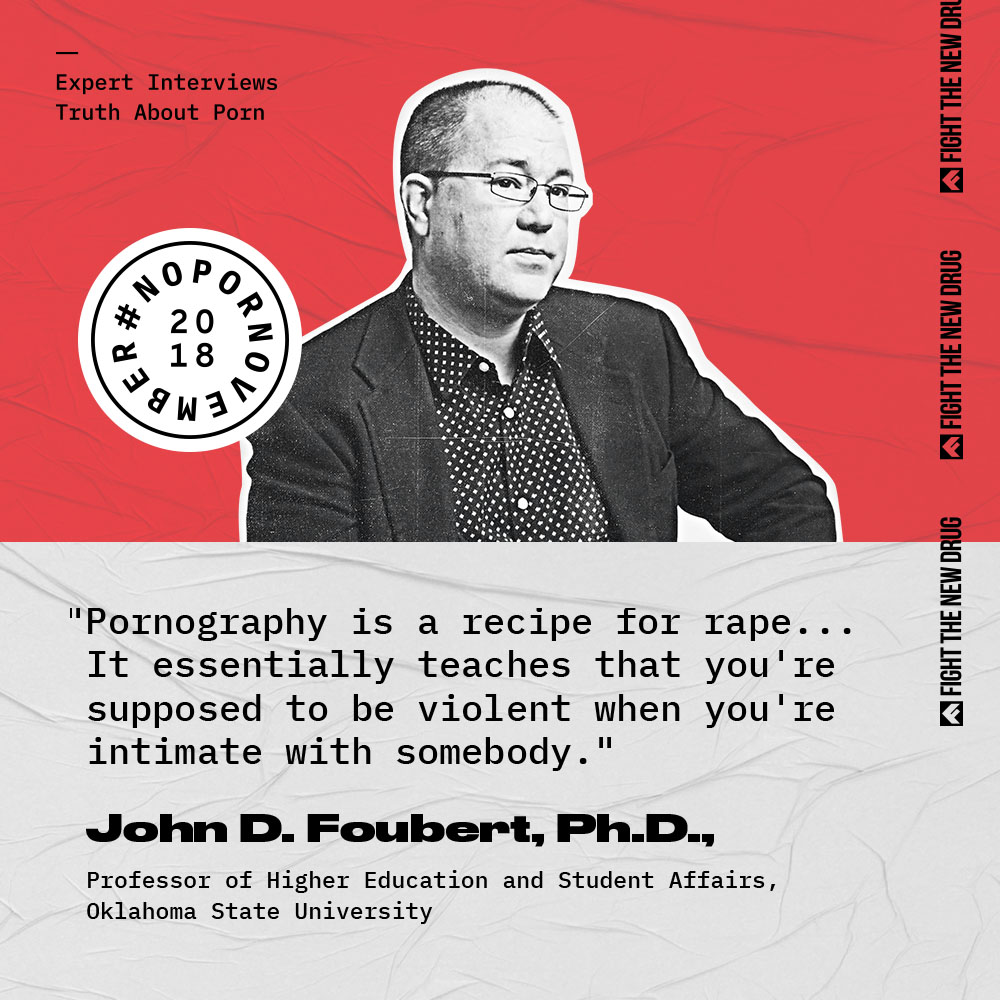 Get Involved
Men deserve better than how porn portrays them. SHARE this post and spread the word that porn hurts and objectifies guys, too.
Spark Conversations
This movement is all about changing the conversation about pornography. When you rep a tee, you can spark meaningful conversation on porn's harms and inspire lasting change in individuals' lives, and our world. Are you in? Check out all our styles in our online store, or click below to shop: