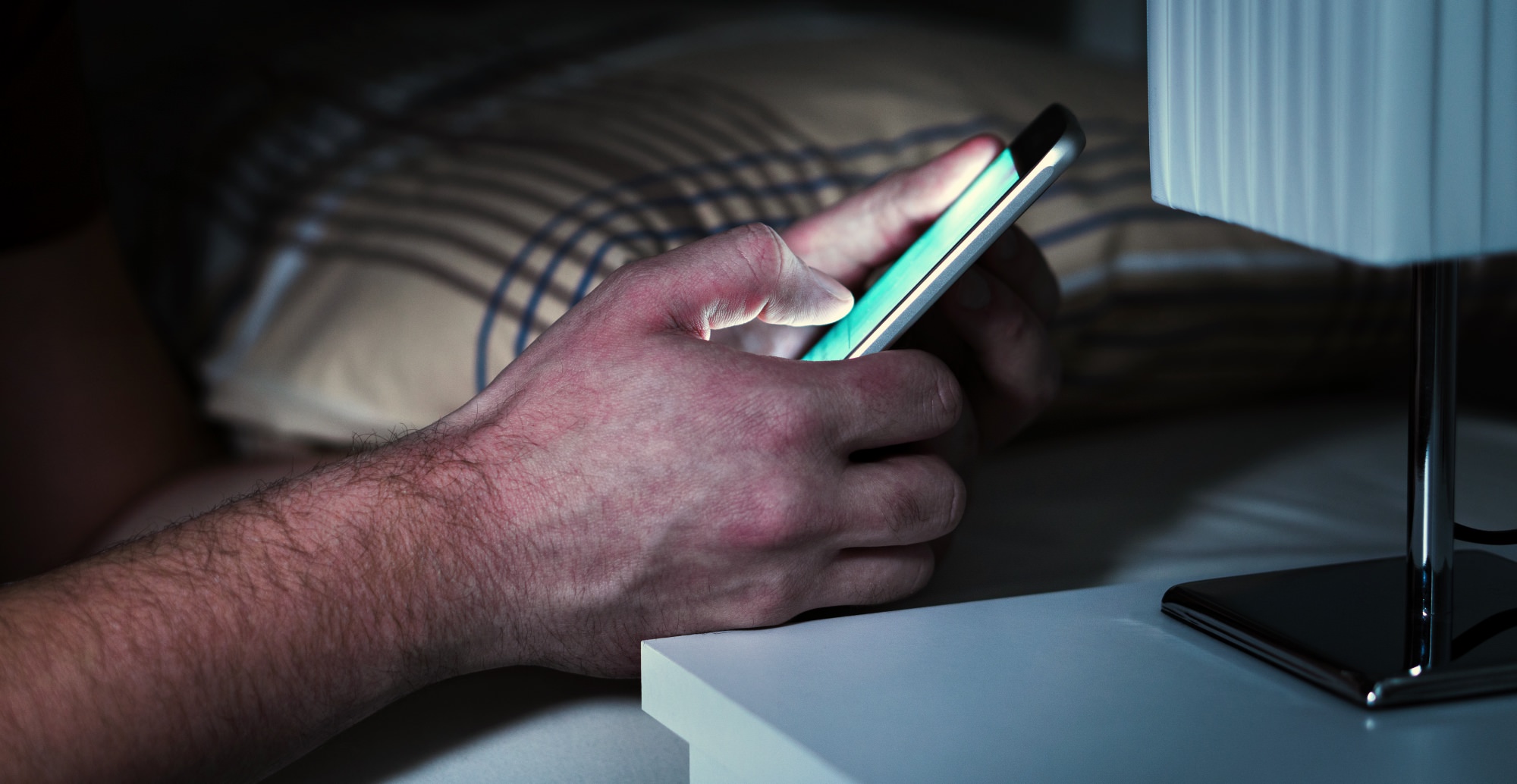 TRIGGER WARNING
The follow post contains graphic descriptions of porn videos. Reader discretion advised.
Whenever someone logs onto a porn site in search of something specific, they're sure to find it.
In fact, in the "Rules of the Internet"—a comical list of protocols and conventions which first appeared years ago on a popular online forum—Rule 34 simply states: "If it exists, there is porn of it. No exceptions." The rule explains that if you can think of a pornographic scenario, theme, or style—no matter how random or innocent it may seem—then such porn will already have been made and will be available online. If it's somehow not out there, then it is only a matter of time before such porn is made. For example, pornographic images of fictional characters from cartoons, TV shows, and video games are constantly the subject of "Rule 34" discussions.
The average categories on popular porn sites can range anywhere from amateur porn to cartoon, teen, threesome, gangbang, rough sex, involving any every sexual orientation, and any and every age.
According to PornHub, there were 4,052,543 videos uploaded in 2017 alone, with 25 billion searches performed. Saying that's a lot of videos to choose from would be the understatement of the century.
The evolving and twisting porn industry
For the average regular porn consumer, they may notice that the top trending videos are constantly evolving to be more graphic and extreme. Porn producers are constantly seeing how far they can push the boundaries of their performers and their consumers, often crossing societal boundaries and into fetishizing illegal and unacceptable sexual behaviors. Yikes.
This battle of the extremes didn't happen overnight—it gradually transformed over time, though the internet provided a huge push behind the normalization of more extreme content.
Pornhub, one of the world's largest and most popular free porn sites, is a prime example of how porn is changing on the regular, but not everyone is blindly accepting of it.
For example, according to one guy's comment with the username "Quamey" on Pornhub's feedback and suggestions forum, this emerging kind of humiliating and degradation-focused porn isn't acceptable (FTND: link trigger warning, leads directly to Pornhub's forum).
After describing disturbing and violent sex acts that are now commonplace in mainstream porn, he said, "That's not porn; it's domestic abuse, and it should not be tolerated. It should not be allowed to make money via Pornhub… If Pornhub removes videos that depict incest, why not domestic violence. "
One user response to his suggestion: "Thats [sic] what makes those videos good…"
Yeah, not cool.
But, it looks like he's not the only one noticing these extreme behaviors. Others agreed with him, saying it's not acceptable that "the videos are selling that it's sexy to force women to endure sex they hate."
Does Pornhub really take down videos that depict incest?
Back to part of Quamey's suggestion—about incest videos being taken down from the massive porn site—the short answer is no, they do not get removed, and in fact they're some of the most popularly viewed videos on the site.
Related: "Fauxcest": Understanding The Rise In Popularity Of Incest-Themed Porn
In fact, Pornhub has a category called "This Week's Top Most Viewed Porm Videos in the US" and the results show the extreme nature of what everyday consumers are clicking. Here are some of the results from part way through July 2018:
Pornhub's "Top Most Viewed Porn Videos in US This Week"
"Hot Gymnast Teen Stepdaughter Helped By Stepdad"
586,000 views
"Stepmom Shares The Room With Stepson"
3 million views
"Teen Step Siblings F— In Front of Stepmom"
11.9 million views
"Hot Milf Caught Stepdaughter F—ing Stepdad"
13 million views
"Stepbrother and Stepsister F— Family Therapist"
19.5 million views
"Watching Porn With Stepsister"
21.3 million views
"Stepbrother F— Stepsis Right Next to Mom"
30.5 million views
"Playing a Game With Hot Stepsister"
34.9 million views
"Lesbian Step Sisters Better Not Be Caught by Dad"
37.1 million views
"Making My Stepsis C— Has Her Wanting More"
51.7 million views
Pretty shocking, right?
Incest-themed porn, known as "fauxcest," is one of the fastest growing categories of porn, featuring role play of sex between family members, if you couldn't already guess from the titles of these hardcore videos.
According to Pornhub and Mic Network Inc, millennials are disproportionately looking for porn with step-siblings and other family members, with some of the most popular search terms including "mom," "MILF" and "stepsister."
Related: 5 Popular Porn Searches That Are Considered Sexy Online But Are Actually Really Disturbing
But why? Where does this fascination come from? It's likely coming from other social influences, as well as the culture we live in with people becoming more desensitized to unacceptable sex acts than ever before.
From that Mic article: "Our interest in fauxcest could be borne of an oversaturated porn market, an evermore progressive mainstream or the cyclical nature of adult content, or it could be yet another repercussion of living our lives on the internet."
Desensitization to illicit sex and its connection to victimization
Of course, not every porn consumer is going to turn into someone who is sexually interested in their siblings or parents. But that doesn't change the fact that pornography is hitting our generation with a tidal wave of dehumanizing violence and normalizing illicit, unethical, and unacceptable sex acts.
It makes no sense for our society to accept—and even celebrate—the messages of porn, while at the same time calling for full gender equality, respectful relationships, and an end of sexual assault. As we've seen in the list of popular videos above, a large portion of the porn consumed by millions of people every day is reinforcing the message that humiliation, violence, and crossing serious societal boundaries are normal parts of what sex is supposed to be. [1]
Related: Porn And Incest: My Dark Childhood Abuse By My Grandfather

It's wiring the minds and expectations of the upcoming generation, making it harder for many young people to prepare for loving, healthy relationships [2] and leaving both women and men feeling like they can't express the pain it's causing them. [3]
Saying no to porn is helping to build a less violent world; one that's more loving, connected, humane, sexy, and safe.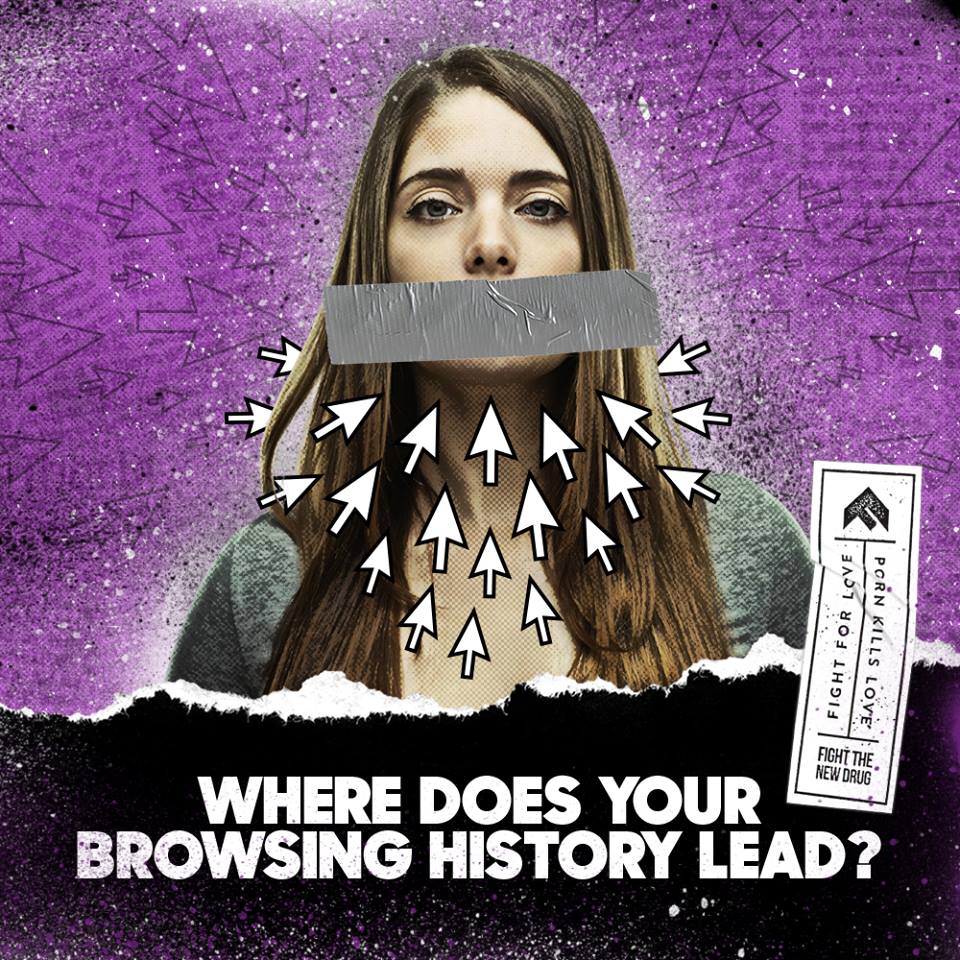 Get Involved
SHARE this article to bust the myth that porn is the same as it's always been, so we should keep it around. Not cool, and not true. Keep fighting.
Spark Conversations
This movement is all about changing the conversation about pornography. When you rep a tee, you can spark meaningful conversation on porn's harms and inspire lasting change in individuals' lives, and our world. Are you in? Check out all our styles in our online store, or click below to shop: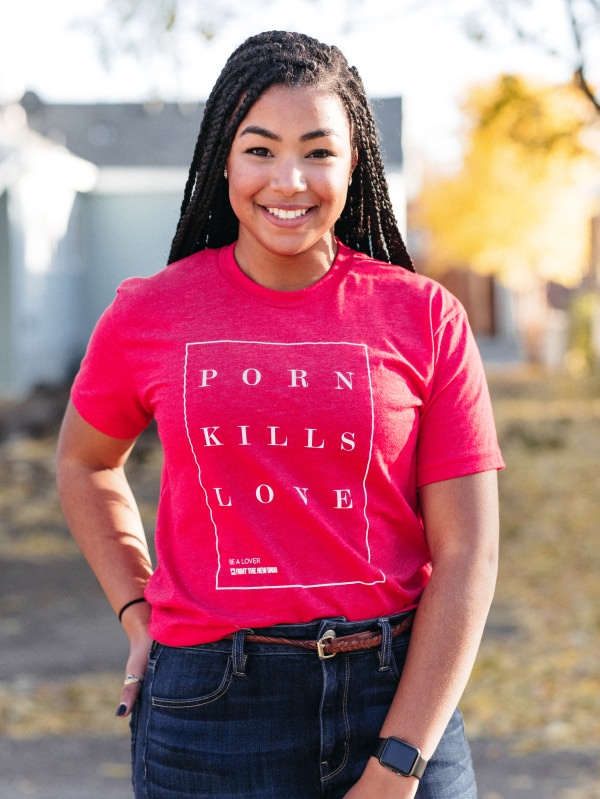 [1] Bridges, A. J. (2010). Pornography's Effect On Interpersonal Relationships. In J. Stoner & D. Hughes (Eds.) The Social Costs Of Pornography: A Collection Of Papers (Pp. 89-110). Princeton, NJ: Witherspoon Institute; Doidge, N. (2007). The Brain That Changes Itself. New York: Penguin Books; Layden, M. A. (2004). Committee On Commerce, Science, And Transportation, Subcommittee On Science And Space, U.S. Senate, Hearing On The Brain Science Behind Pornography Addiction, November 18.
[3] Layden, M. A. (2010). Pornography And Violence: A New Look At The Research. In J. Stoner & D. Hughes (Eds.) The Social Costs Of Pornography: A Collection Of Papers (Pp. 57–68). Princeton, NJ: Witherspoon Institute; Wolf, N. (2004). The Porn Myth. New York Magazine, May 24.