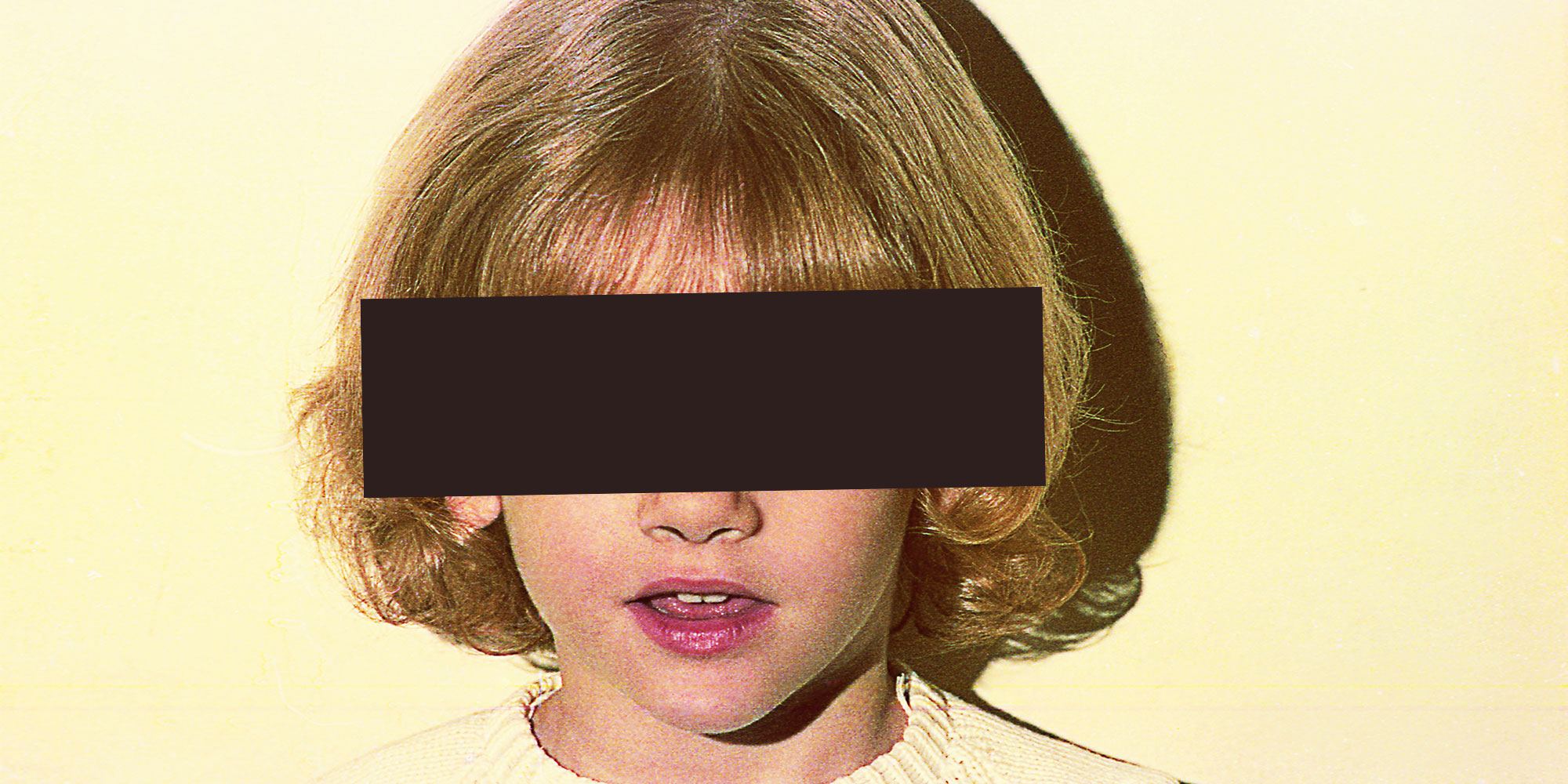 Many people contact Fight the New Drug to share their personal stories about how porn has affected their life or the life of a loved one. We consider these personal accounts very valuable because, while the science and research is powerful within its own right, personal accounts from real people seem to really hit home about the damage that pornography does to real lives.
The story we are featuring in today's post was sent to us by an 18-year-old high school senior who we met at a recent high school presentation. After her classmates cleared out of the auditorium following the assembly, she approached our presenter and told him of her traumatic personal experience with pornography and how it was connected to the incestual abuse she suffered for years by her grandfather and other members of her family. She was brave and strong and intent on using her story to help make a difference so others wouldn't have to go through what she went through. We asked her to type out her story and send it to us. She has given us her permission to share it here.
FTND note: The following story is graphic and some may find it to be triggering. Reader discretion is advised. We have edited it for content and clarity while still trying to maintain the serious and raw reality of her story. While many may be unsettled by this horrific personal account, we believe it is important to help people understand how pornography is used in the abuse and exploitation of children.
---
Everything began when I was 5 years old. It all started with my grandpa at his house.
My parents weren't together and so whenever I went with my dad, we would always sleep somewhere different. He didn't have a house so we would move around from place to place when we were together. One night my grandpa took us in and we slept at his house. After a while of staying at my grandpa's, he told my dad that he liked him and trusted him so we could stay for as long as we needed.
It was only a few days later that my grandpa asked me if I wanted to come and sleep with him in his bed. I told him no and that I felt safe with my dad and liked sleeping with him. He kept pressing and then one day he got what he wanted. He sweet talked me and manipulated me so I would come to sleep in his bed.
Related: Understanding How Child Porn Is Used To Groom Abuse Victims
When I woke up he told me he had sex with me. As a little girl, I didn't even know what that meant. All I knew was that I had fallen asleep and I didn't know what had happened to me while I was sleeping. I could feel that my privates hurt but I was a little girl so I just thought I had a tummy ache.
Groomed for Abuse
As the days went by, he would show me videos and magazines of naked men and women. He even had an inflatable doll and he would tell me the parts of a woman and a man while the videos played. He taught me what a virgin was, what women liked, and how to have sex. That's when I connected that because he had sex with me while I was asleep that I wasn't a virgin anymore.
After that, I did not want to go near him but if I didn't do what he wanted then he would say that he would hurt my mom or kick out my dad and win custody over me so that I would always be with him. He told me had done the same things to my mom and to my aunt. I told him that I didn't want anything bad to happen to my family so I had to do it for my mom and dad.
Related: True Story – My Father Was My First Exposure To Porn
He continued to rape me while showing me videos of what he wanted me to do. He told me to relax. If I started crying he would ignore it and then ask me afterward if I liked it. I would wipe the tears from my eyes and tell him yes. I had to lie to him and tell him I liked it because I knew what would happen if I didn't.
Normalized Nightmares
As time passed, it became an everyday thing. It became normal for me. Sometimes he would act like a normal, loving grandpa and would play dolls with me. But it would only be a matter of time before he would put the dolls in a certain position or make it seem like I put the dolls in a certain position and then he would say, "Come here, let's play with my doll." He would then take out his big inflatable sex doll and make me watch while he played with it.
Related: Child Cybersex Trafficking – Heartwrenching Viral Video Shines A Light On Global Issue
All this happened while my dad was working. I was still a young girl and was still so innocent. I told myself, my grandpa's big doll could be the mother of my little doll. I would play with it with my other dolls until my dad got home and then my grandpa would hurry and hide his inflatable doll away.
When I Finally Left
Years later when I got older, my grandpa taught me how to control guys and manipulate them and to use sex as a weapon. He also taught me how to talk to guys. He told me to lie to them and tell them that I loved them when I really didn't. He taught me to seduce them and make them want to have sex with me but then pull back and tell them that I just wanted to be friends. He said that I should toy with them. I ended up being raped twice because I would lead guys on and make them think that I wanted to have sex with them but then when I said I didn't want to, they forced me to do it. No means no, but they went ahead with it anyway.

After a while of living with my grandpa, he and my dad had a big argument. My dad was always drinking and my grandpa told him he had to get sober or move out. My grandpa told me that I could still stay if my dad left and that he and I could get married and then I could have all of his money when he died. I told him no and he then threatened me by saying he would make my dad pay him back all the money he borrowed if I left.
I still decided to leave with my dad.
– M.
Why This Matters
Fight the New Drug receives thousands of messages and emails from people all over the world, sharing their stories about how pornography has played a part in pain or abuse they've experienced in their lives.
Related: Why You Can't Consistently Fight Sexual Abuse Without Also Fighting Porn
This particularly heartbreaking story shows how porn can be used to abuse and exploit. From prostituted persons and sex trafficking victims, to children and abuse victims, pornography is commonly used to groom and condition victims into abuse and coercion. This is why fighting against sexual abuse also means fighting against porn, and the ways it's too often used as an abuse tool.
Not only that, but we fight against porn because it normalizes and fantasizes disturbing incestual abuse, like the story above.
By not clicking pornography, we are helping to stop the demand for things like this to happen. By fighting for love and healthy relationships, we're fighting against the normalization of abuse, incest, exploitation, violence, and coercion.
What YOU Can Do
Show support for this brave girl who reached out to share her story with us. SHARE this article to spread the word on the harms of porn and help to stop the demand.