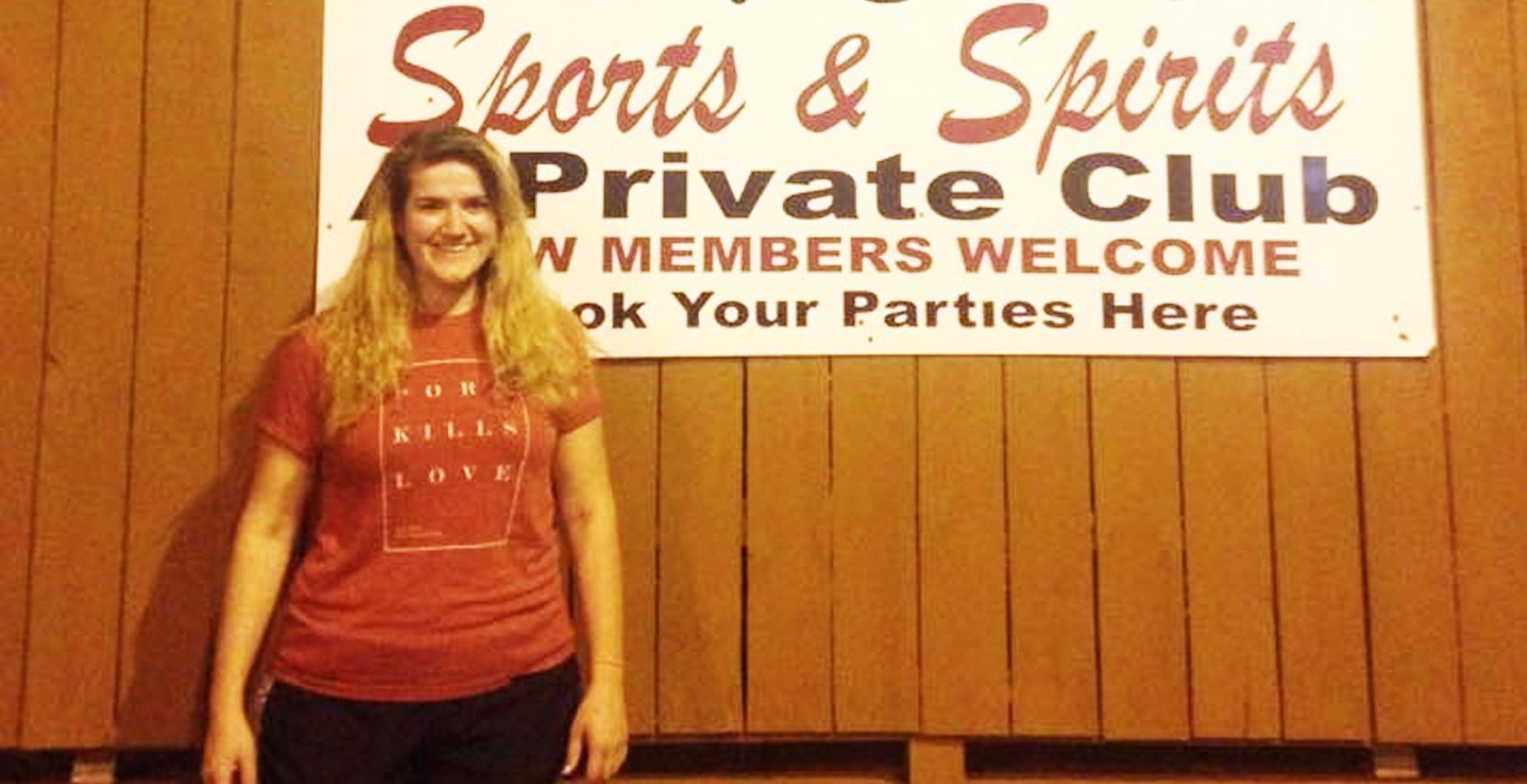 Many people contact Fight the New Drug to share their personal stories about how porn has affected their life or the life of a loved one. We consider these personal accounts very valuable because, while the science and research is powerful within its own right, personal accounts from real people seem to really hit home about the damage that pornography does to real lives.
While many of the stories are hard and even tragic, we love hearing about the successes and happiness that comes from living a life free of porn, and being a part of the Fight The New Drug movement. This story is one of those positive messages that really shows the power of what can happen when we actually have those conversations that come whenever we boldly rep the movement.
I have been following Fight the New Drug for almost two years now. It all started when I decided to write a paper on the harmful effects of pornography. I came across your website and my life changed. The information I found, I had never come across.
I kept following and joined the Street Team shortly after, proudly wearing my tee and sticking posters up wherever I could. You have made such an impact on my life and helped me tackle my struggles with pornography. I just can't shut up about you guys!

One fateful night
A while ago, I went to my favorite bar wearing my Porn Kills Love t-shirt. I sat down next to two guys who then asked me what my shirt meant. I was able to talk all about the movement and what it did to help me stop my addiction that had lasted over a decade. They just laughed! They were dumbfounded that first, I, a woman, could watch porn on a regular basis, second, that I called it an addiction, and third, that it kills love.
Related: What To Say When Someone Asks About Your 'Porn Kills Love' Tee
They started telling me how they loved porn and went on and on about it. So then I started bringing up the facts on what porn does to you, your partner, and your views of people around you. They both got quiet, thinking about what I'd said, and then (I'll call him "Sam") said he couldn't stop watching porn because it was too fun. That broke my heart because I know how we can blind ourselves to the "fun" of porn when in reality, it is drowning us.
Okay, now fast forward a few weeks.

Something I never thought I'd hear
It was my friend's birthday so we decided to take her out to the bar. It was a whole group of us from work. After doing a few karaoke songs, I went back to my table to sit back down. "Sam" saw me and came over to sit down next to me. He was a real ladies man and had always flirted with me, so I was patiently waiting for his opening line. What I got instead was something I would have never thought I'd hear:
"You got me thinking a few weeks ago. I'm trying to stop watching porn. I don't know why I'm trying to stop, but I'm doing it. Right now, I'm down to once a week, rather than three times a day. I just thought I should let you know. You made a difference."
I welled up with tears I was so touched/excited! All I could think to say at that point was, "Dude! That's legit!"
I never thought that when I found FTND and decided to help myself, that I would be able to help impact someone else's life. If this is why I went through so many years of hiding my addiction, then it was well worth it to be able to help someone else.
– Olivia from North Carolina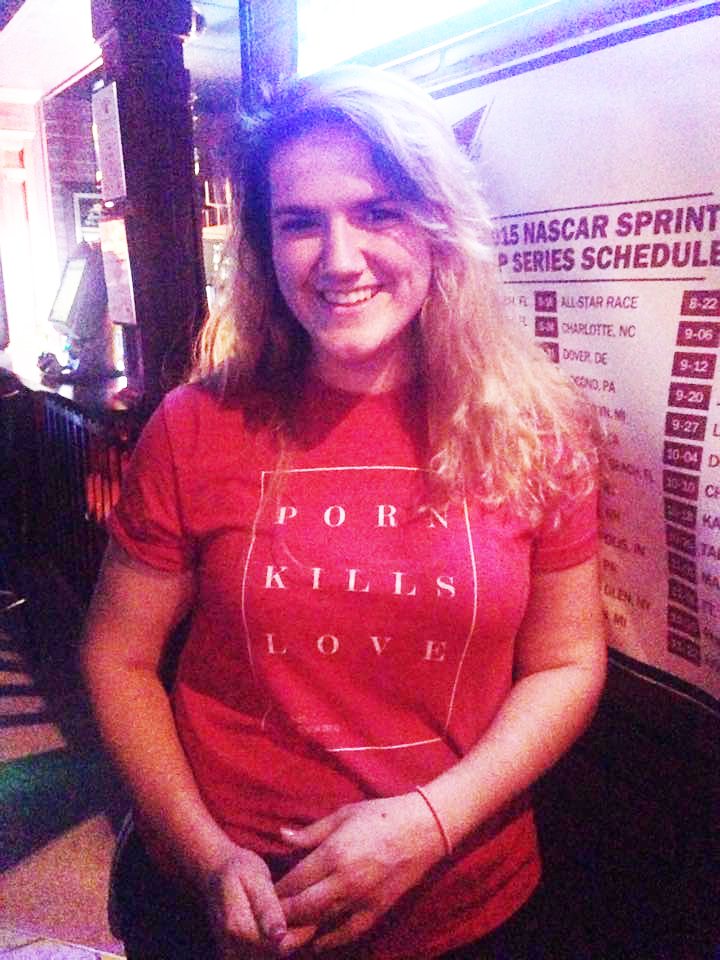 Now, it's your turn
We love hearing stories like this! It is so awesome to see firsthand that this movement is changing the conversation about porn in our society! By spreading the facts on the harms of pornography, we can not only better our own lives, but better our relationships and our world as a whole.

Even by wearing her tee just that one time, Olivia made a measurable impact. Imagine how much of an impact each of us could make all 4 million+ of us Fighters wore our FTND gear once a week! Even if you don't spark conversations every time, you're getting the word out and telling people about something they never would have known about before. When you rep the movement, you're making a real difference, whether you realize it or not.
All it takes is one person to take a stand. Are you in?