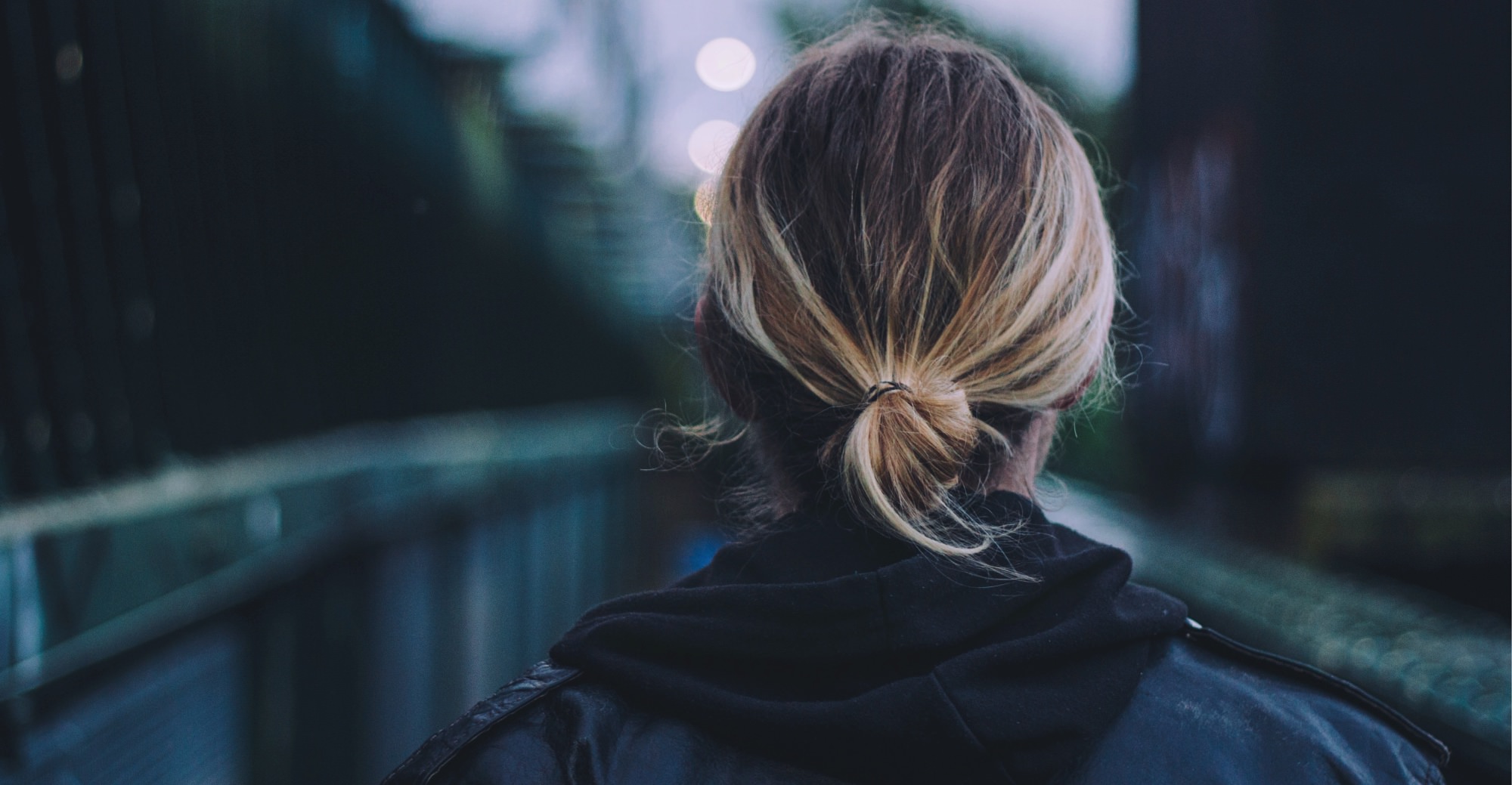 Many people contact Fight the New Drug to share their personal stories about how porn has affected their life or the life of a loved one. We consider these personal accounts very valuable because, while the science and research is powerful within its own right, personal accounts from real people seem to really hit home about the damage that pornography does to real lives.
We received a story that shows how isolating it can be to be a female that struggles with porn. Her story shows how much women who are hooked to porn feel invisible and ashamed.
I am a 19 year old girl. My parents are married. My mom is an accountant and my dad is a computer software engineer. There's nothing really unique (good or bad) about my life. It's just pretty ordinary. I'm the oldest kid in my family. I like to think of myself as the good oldest child role model; I always got good grades, had a lot of good friends, was always involved in a bunch of extracurriculars. I never got a detention in high school and stayed out of trouble for the most part.
And yet, somehow, I've been addicted to porn for the last 5 years.
I grew up sheltered, and when I got to high school, I had new access to new technology that I had never really used before. Suddenly, I needed a computer to write papers, and I had my own iPad with my school books on it, and I had a smartphone with the internet at my disposal with the push of a button. I could search the internet and no one would know.
Related: Here's Where The End To The Porn Epidemic Starts
It started out as a curious thought one day. Someone at school used a word I didn't know…so I looked it up. Every week I grew more curious and discovered more things. What had started out as a video showing two people French kiss within weeks turned into two people having sex. How did I get there? I knew it wasn't right, but I felt too ashamed to tell anyone.
As a woman who had this obsession with pornography, I can say from experience that there is a lot of shame branded to this issue. It labels you as a freak with a twisted mind. Sure, guys deal with this problem, but I didn't know any women who do. If you are a woman who struggles with porn, know that you are not alone!
After a few months, I finally realized how deep into this I had dug myself. There was one week where I was really stressed out and I turned to porn every single night as a "pick me up." I always felt awful afterwards. I was disgusted with myself. I hated my own mind, but I couldn't stop.
Related: True Story: My Difficult, Lonely Struggle As A Female Porn Addict
I knew I needed help so after three years of struggling in silence with this deep secret, tearing apart my insides with shame, so I told my mom and three of my closest friends. With their encouragement and accountability, things were really difficult, but I was clean for over a year!
And then I joined a year long outreach program when I graduated high school. I thought to myself, "This is great! Things have been going well, but it's still really challenging not to give in to this temptation. Doing all of these good, selfless things for others with all these great people around me will be such a good influence and I'll conquer this addiction once and for all."
Related: Keeley's Story: Shame Kept Me Struggling With Porn For Years, But Now I'm Free
For the first half, it went great! Then as the year went on, stress and sleep deprivation built up—until something snapped. I fell once. Then I fell again. and again. and again. Now, I felt even more ashamed. I was supposed to be this person changing the world for good, and here I was using other women in secret, stripping them of their dignity. I wasn't worthy of doing this work. Shame began to slowly suffocate me again. And who did I think I was trying to overcome this addiction? It must be impossible, right?
Wrong.
So wrong. It is definitely possible! Have I overcome it yet? No. Does it still feel hopeless sometimes? Yes. But I am here to tell you that if you struggle with porn, especially as a woman, it IS possible to overcome it and it is NOT hopeless. Sometimes I get so caught up in thinking that I am disgusting and dirty. That I am so undeserving of love. That if my little sisters saw what I've done, they would be horrified. That this habit has been burned into my brain for the last 5 years so it will never change. That no one could look at me the same way if they knew my secret. But then those three friends who I opened up to two years ago lift me up. They tell me the truth: that I am worth loving. That every time I say no, I get one step closer to freedom.
Related: 5 Women Who Struggle With Porn Break The Silence With Powerful Messages
And now I tell you the truth. You are so much more than an addiction. You deserve real love. Pornography does not define who you are. It does not control you, and you can be free from it. So I encourage you: you are not alone in your struggle. Fight with me for real love.
Thank you for all you do!
–S.
Why This Matters
Probably one of the biggest and longest-held myths in our society when it comes to porn is that it is normal for guys to watch porn, and included in that false belief is the idea that girls don't watch porn.
Newsflash—women are human beings hardwired with sexual desire, and they struggle with porn as well. After all, if you're attracted to porn, that means you're human, because it appeals to every human's hardwired sexual desire. And this includes women, too.
And the problem is, society's stereotype is all wrong when it comes to this issue. A recent survey shows more of what we already knew: women are just as easily at risk of becoming dependent upon porn as men. The study showed that as many as 17% of women consider themselves addicted to porn, and that half of the women surveyed were internet porn users. (And those are just the ones who will actually admit it.)
There are plenty more stats where those came from, including one study that found about half of young adult women agree that viewing pornography is acceptable and 1/3 of young women reported using porn.
Ultimately, it makes no sense to view females as having diminished or no sexual desire or ability to be aroused by pornography. It's heartbreaking to think that so many women who struggle feel like they can't reach out to anyone because of the stigma that porn is just a "guy thing."
We're here to break the taboo, and fight for love—for everyone.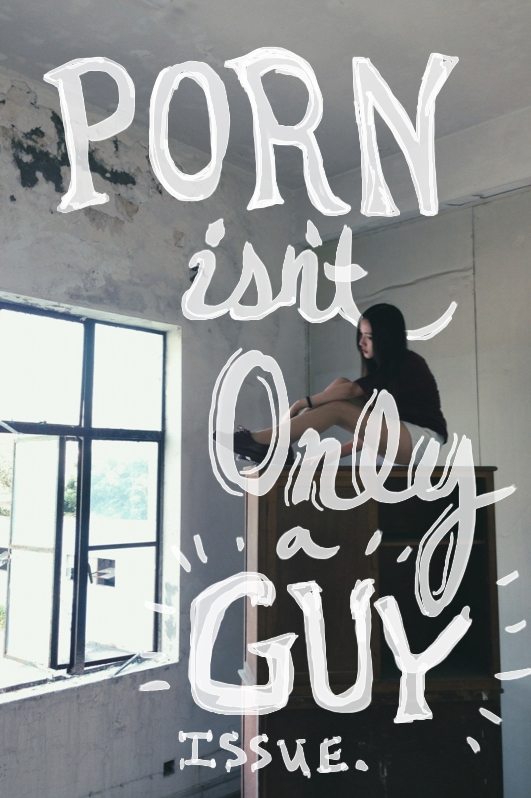 What YOU Can Do
Break the silence on female addiction. SHARE this article and support this brave Fighter who shared her story!