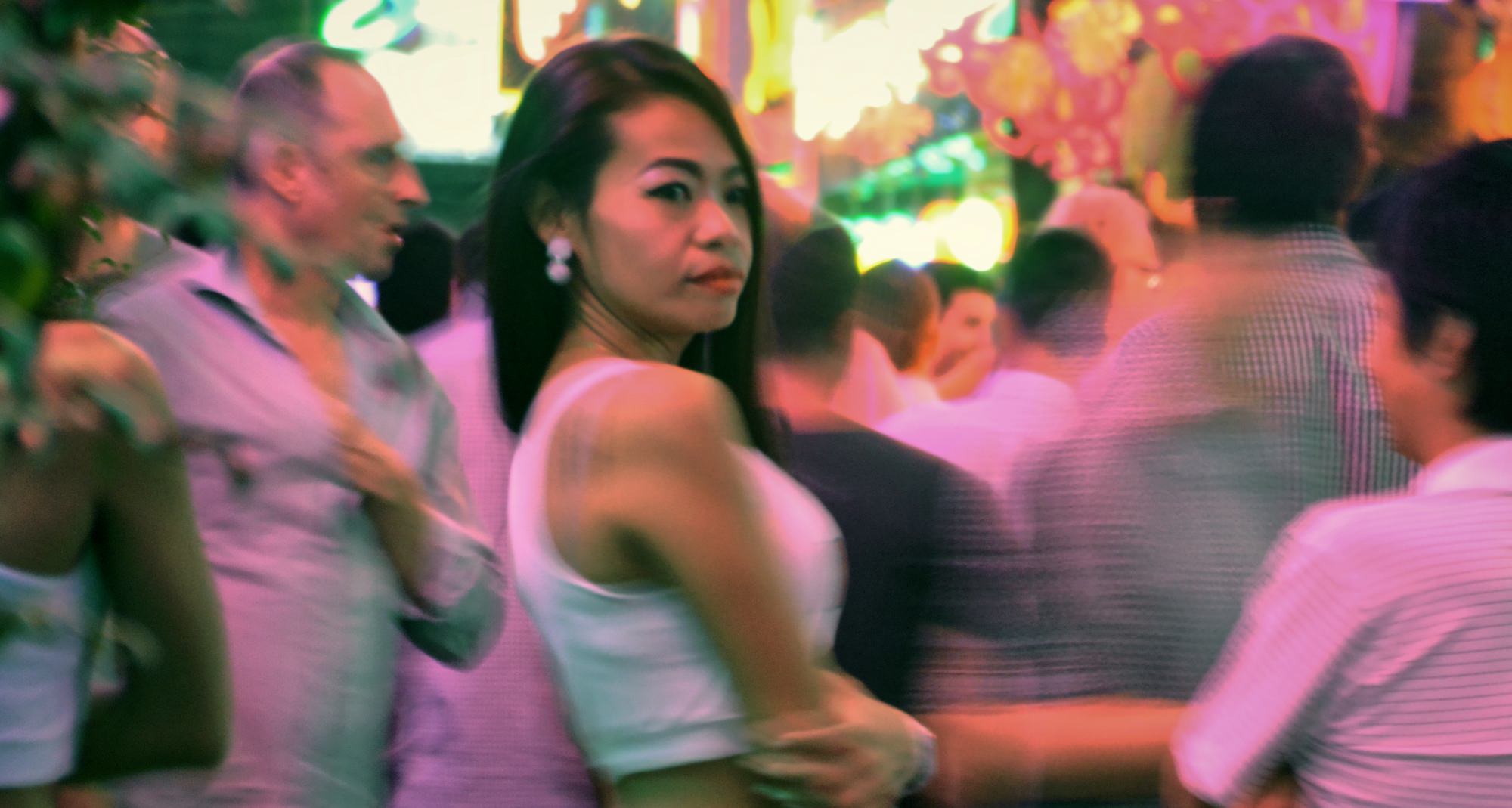 In June of this year, the United States Department of State (DOS) issued its annual Trafficking in Persons (TIP) Report. The report, in its 18th year, highlights the sad fact that no country is free of modern day slavery. More specifically, sex trafficking and labor trafficking—where individuals perform labor or services through the use of force, fraud, or coercion—are still everywhere, even among Tier 1 countries that happen to be making significant efforts to address the issue.
As the U.S. finds itself in the TIP's Tier 1 category—which basically means we're a country taking great efforts to end exploitation—we thought it would be cool to take a quick look at what this country has been doing to earn its place as a world leader in the anti-trafficking fight.
Let's dive in—what has the U.S. been doing to fight sex trafficking?
U.S.'s efforts against sex trafficking worldwide
The DOS' TIP Report offers a comprehensive overview of how the U.S. has become somewhat of an anti-sex trafficking world leader.
More specifically, it shows that the U.S. has provided practitioners around the world with access to resources that have empowered other governments to "take ownership" of their role in the fight against modern-day slavery. Cool, right?
Related: Consider Before Consuming: How Porn Can Affect Society & Fuel Trafficking (Infographic)
Also, among "transposing international instruments into national laws and policies," the report shows how the U.S. has also "establish[ed] anti-trafficking mechanisms to coordinate activities among state agencies and non-governmental organizations."
By dedicating resources toward fighting trafficking, in addition to mobilizing and informing other internal and external actors, it is clear that the U.S. has displayed itself as an anti-sex trafficking symbol to its own citizens and the rest of the world.
That's the picture of how this country is a positive influence on the global fight against trafficking, but let's take a closer look at the U.S.' internal fight through prosecuting sex traffickers, protecting sex trafficking survivors, and stopping the demand for exploitation.

Prosecuting sex traffickers
The bipartisan, sweeping Trafficking Victims Protection Act of 2000 (TVPA), a piece of legislation signed into law by congress in order to combat the growing and widespread issue of trafficking in persons, governs the U.S.' sex trafficking penalties.
According to the TIP Report, the TVPA's sex trafficking penalties are harsh—and it shows. The U.S. government has increased its number of sex trafficking prosecutions and convictions significantly over 2016.
The Department of Justice (DOJ), a primary investigating agency for federal trafficking offenses, initiated a total of 266 federal sex trafficking prosecutions in 2017. In such cases, over 500 defendants were charged with the DOJ also securing 471 convictions where sentences ranged from one month to life in prison.
In addition to the prosecutorial and conviction increases, the U.S. government continued to expand capacity-building efforts for law enforcement, judges, military personnel, and labor inspectors, among others.
Related: By The Numbers: Can Porn Production Be Connected To Sex Trafficking?
They offered over 2,000 regional law enforcement trainings to help state and local law enforcement agencies develop effective responses to technology-facilitated sexual exploitation and internet crimes against children, while also training more than 150 judicial officers on child sex trafficking risk factors, victim identification, and effective intervention strategies.
The U.S.' prosecutorial efforts and training increases are only the tip of the iceberg when it comes to looking at the way the country is fighting sex trafficking, but it seems to be working to bring justice to survivors.
Protecting sex trafficking survivors
Comprehensive survivor services provided by the U.S. government include case management and referrals for medical and dental care, mental health and substance use disorder treatment, sustenance and shelter, translation and interpretation services, immigration and legal assistance, employment and training, transportation assistance, and more.
While funding levels for protection efforts and survivor assistance slightly decreased from 2016, the number of victims served significantly increased.
Related: Follow The Money: How Banks And Screening Software Fight Sex Trafficking
The DOJ provided $1.9 million in grants to "support mentoring and comprehensive victim services for U.S. citizen victims of child sex trafficking and commercial sexual exploitation," which meant survivor services were able to open 5,762 new cases between July 1, 2016, to June 30, 2017.
The U.S.' efforts have not only protected thousands upon thousands of victims, but have also served to prevent further sex trafficking.

Preventing further sex trafficking
The DOS doubled down on its anti-sex trafficking training for its diplomatic personnel by launching a new course on protection from sexual exploitation and abuse that includes information on sex trafficking.
At the same time, the Department of Defense (DoD) successfully worked to reduce commercial sex demand, increasing service member investigations by 43%. The DoD also strengthened its prosecution resolve. In one case, a defendant received a 220-month long sentence in prison for child sex trafficking!
Related: In Minnesota, Porn Is Now Officially Recognized As A Contributor To Human Trafficking
Also,  the DOJ and Department of Homeland Security (DHS) continued to proactively investigate allegations of child sex tourism offenses perpetrated overseas by U.S. citizens and partnered with foreign law enforcement counterparts to share information regarding international travel of registered child sex offenders.
Bottom line—multiple government agencies in the U.S. are keeping anti-trafficking efforts as a main issue to help prevent and prosecute offenders.
Room for improvement in the fight against sex trafficking
While we don't want to take away from the credit the U.S. deserves for being named as one of the countries paving the way in the fight against sex trafficking, the sobering reality is that the U.S. also happens to be the world leader in porn site hosting.
Because of the inseparable link between sex trafficking and porn, it is not enough that the U.S. fight sex trafficking alone. This is why we exist, to stop the demand at the source and educate on how porn and sex trafficking are interlinked.
Related: 5 Ways You Can Help Fight Human Sex Trafficking In Your Daily Life
If the U.S. can be a leader in fighting sex trafficking, we can also be a leader in educating the world and raising awareness of the harmful effects of porn. Join us in making that happen by starting here, and considering before consuming.