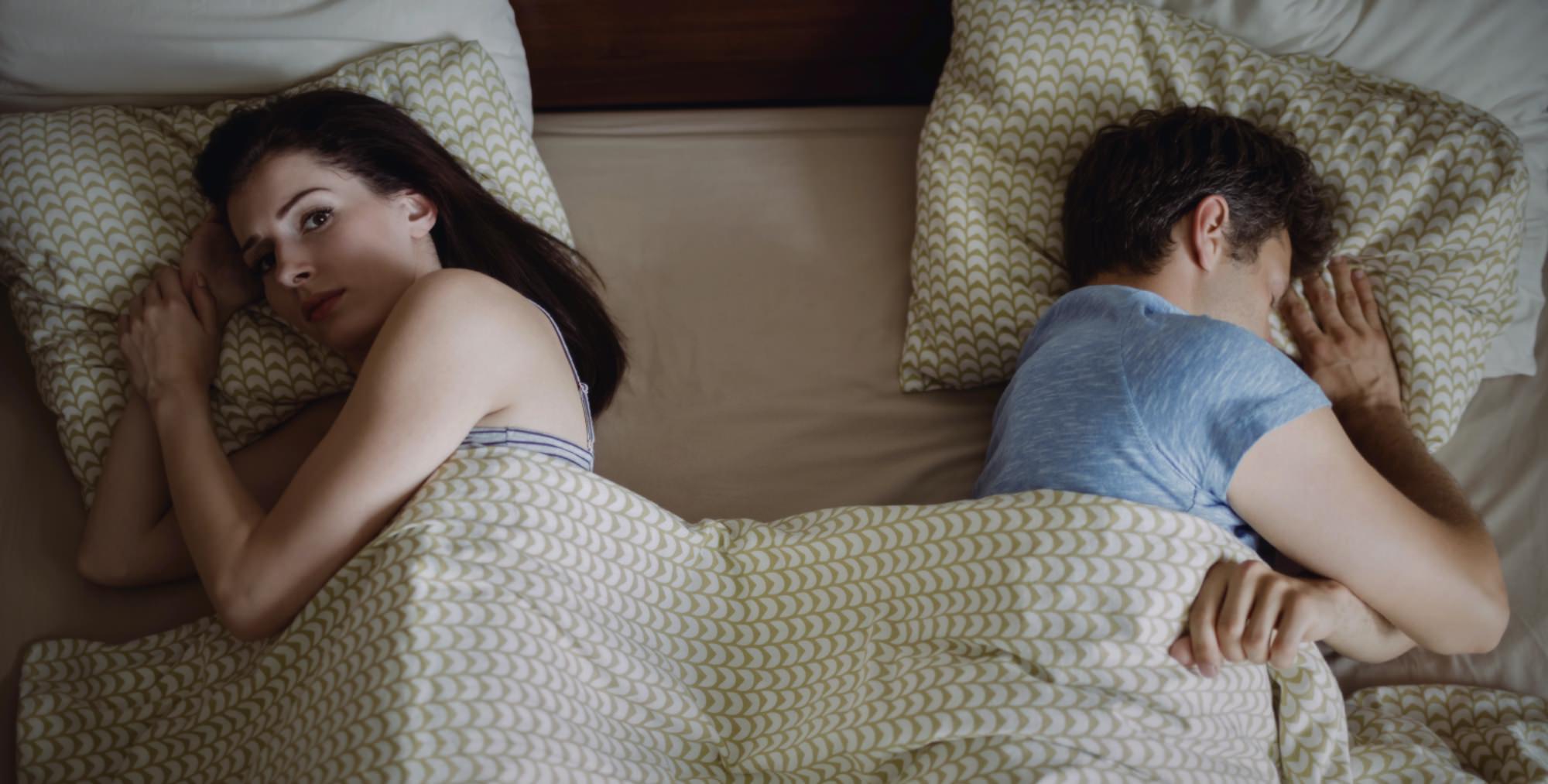 This article was originally posted on a Fighter's personal blog.
---
Dear FTND,
Pornography. That word makes every ounce of my being shudder. I don't really hate a lot of things, but this, this I hate.
Now, I didn't always used to have such a strong reaction to pornography. In fact, I used to watch it; both by myself (before getting married) and then with my husband. I was under the impression, like so many others, that pornography helps to enhance our sex lives. But, man, can I tell you thinking that way is a straight up lie. Pornography is a straight up lie. It almost ruined our marriage. Pornography wreaked havoc on my self-esteem, devastated our sex life and destroyed trust between my husband and me.
1. Watching Porn Fosters A Negative Self-Image
Every single part of who I thought I was changed. I no longer felt vibrant and lovable; I never felt good enough. He wanted to watch some other women do sexual acts instead of being with me. I often thought I needed to look like a porn star and act like a porn star just so he would notice me. I felt like an object. I was only there to be pretty and fulfill every sexual need. I distinctly remember asking him one time if I was better than porn. Of course, he said yes. But, of course, I couldn't believe it.
Over the years, I tried to "win" his affection back by competing against what he liked to watch. I would see that he liked stripper type stuff, so I would dress up and give a show. Wow, what that did to me was horrendous. It is something that I struggle with to this day, to this minute, this very second. Who I was before this affected us, is definitely not who I am now.
2. More Porn Can Lead to Less Sex
You know, a lot of people think that introducing porn into their sex life is something that will "spice it up". Yet, there we were, not having a whole lot of sex anymore.
There were these expectations that I felt I had to live up to. Having sex with him was a show. I felt like I had to perform exactly like the women he watched. The true intimacy that a husband and wife should have, was nowhere to be found which made it difficult to really engage. I couldn't be vulnerable with him. I couldn't really "feel" during that act. I no longer enjoyed sex, I no longer wanted him to touch me and I did not want to touch him. Over time, I related having sex with my husband as something negative. That was bad.
Not only did it affect our marriage at that point in time, but it continues to affect our marriage even now. I have had to work through a lot of negative to become available, emotionally and physically, to my husband again.
3. Watching Porn Can Break Relationship Trust
One of the most important things in a relationship is trust. When he was addicted to porn, there was no trust. He constantly would tell me lies to cover it up. I remember the first time that we talked about it. He simply responded that it was no big deal and that every man does it. So, I simply set it aside and let it go. I even allowed it in our bedroom together.
But over time, it felt worse and worse. The distance between became greater. So, that ended. Then, I found out again that he was watching porn on his own; which is silly because I knew the whole time. I felt not good enough and second-rate. I was hurt. I asked him to stop and he agreed. But at this point I didn't believe him. I would go through his phone, the computer, our television just to see what he watched or looked up. The smallest thing would set me off.
Lo and behold the third time came around. This was the boiling point. I felt betrayed. I was done. The little trust that was left was shattered into pieces. Gone.
This boiling point sent us over the edge. There was an ultimatum now: stop looking at porn or leave. Thankfully, my wonderful husband chose help.
So, there we were, both trying to do right by each other. I can say that everything was roses right away, but that's a lie. This road to recovery for us was a long and difficult one. This road to recovery is something that we both struggle with daily. He has to daily commit to make me his only eye candy.  I have to commit daily to trust him. There are times that we fail, well because we're human of course.
Now, three years later and we're on the other end, our marriage has never been stronger.
– Ruff Family Circus blog
---
Unfortunately, this story is as common as it is heartbreaking. We get thousands of emails and direct messages from partners all across the world who describe their similar experiences with porn. Porn kills love is not just some catchy slogan for our movement—it is reality. Research shows that those who view pornography have a much higher tendency to objectify those around them and to be more critical of their partner's body, looks, and sexual performance.
What YOU Can Do
Help educate and raise awareness on the harms of pornography. SHARE this article to help spread the word and show support for this Fighter's story.