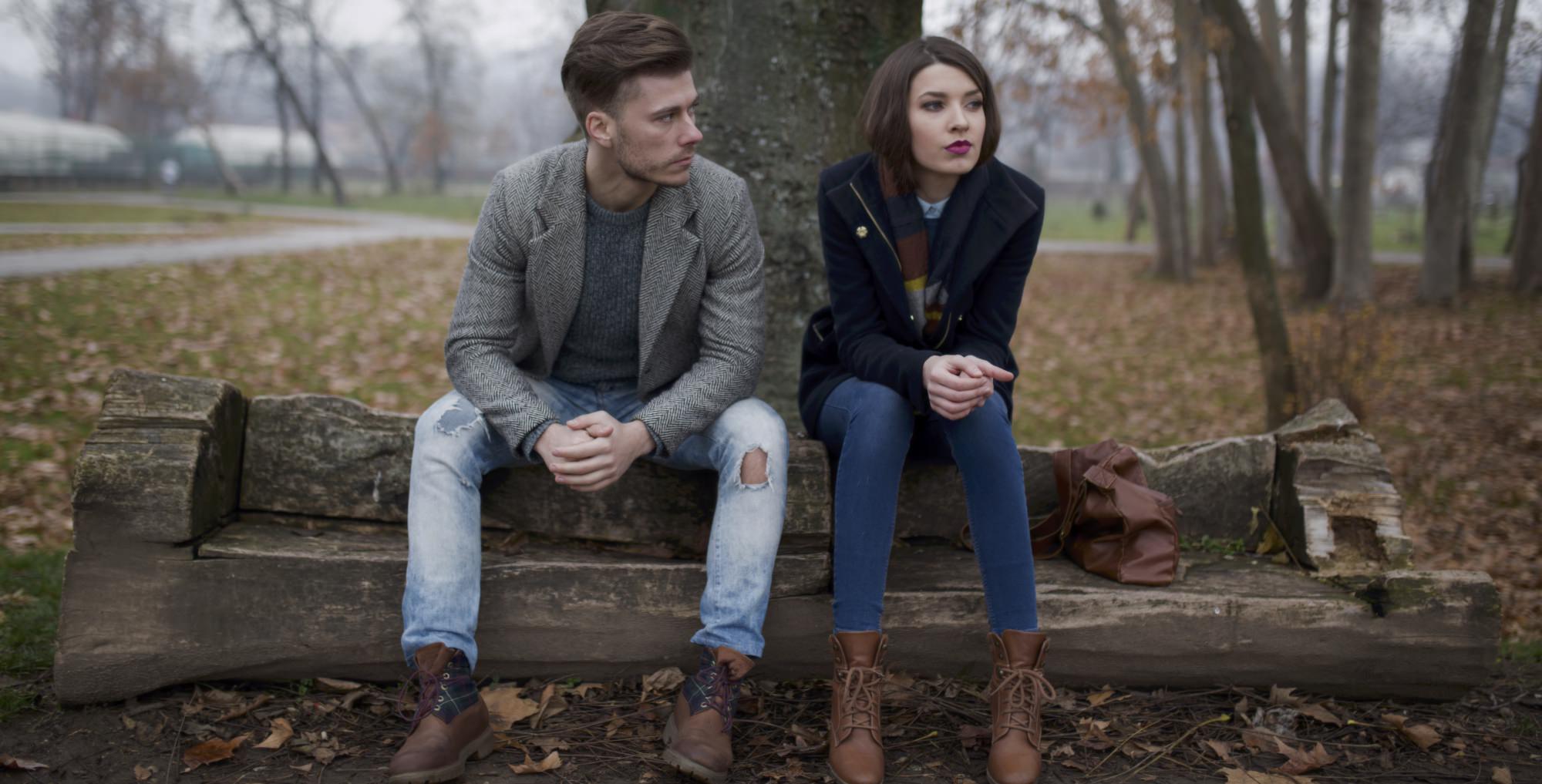 It's one of the more debated questions when it comes to pornography:
Is watching porn cheating?
It's not an easy question, and everyone seems to have their own opinion on it based on their own personal experiences with porn. But are there any concrete answers? Let's dive in.
Secrets and Lies
If you think about it, the majority of men and women aren't proud of viewing porn. Regardless of whether or not they admit it, most feel varying amounts of secrecy and awkwardness about it. Why is that?
In the words of comedian/activist Russell Brand from his viral video about porn, he says: "There's a general feeling isn't there, in your core, if you look at pornography, that this isn't whats the best thing for me to be doing. This isn't the best use of my time."
Even if people don't want to admit it, they probably know that watching porn behind their partner's back isn't the best thing for the relationship. Think about it: people don't wait until their partner leaves to flip open the pages of a Nordstrom catalog to order new clothes. People don't clear their search history because they spent too much time mapping out a road trip for a vacation with their boyfriend/girlfriend. People aren't watching sports highlights with their door locked and their browsers set on private, right? No, of course not. It's because they know none of these things will threaten their relationship. But with porn, a lot of viewers know their significant other would be upset and feel betrayed.
This is one of the main reasons why porn feels so similar to cheating—because of all the damaging secrecy and hiding that goes into it.
There are few things that will tear apart a relationship as much as snooping around and keeping secrets. And when that secret is that one half of the relationship is watching other people have sex and imagining themselves being with those other people, isn't it reasonable to see how the other half in the relationship would feel cheated on by that?
After all, sex can be one of the better parts of being in a committed relationship. It can connect partners and provide a way to express the deepest emotions of love and intimacy. Right?
On the flip side, pornography takes that something exciting and intimate and completely exaggerates, incorporates other people (strangers, in the case of porn), and exploits it as cheap entertainment. When one half of a relationship views porn, they aren't sharing intimate moments with their partner, but instead having them with a computer screen.
How Personal Porn Habits Aren't Only Personal
Perhaps we've heard or made the excuses: Nobody gets hurt. It only has to do with me. This is my personal, me-time thing.
Unfortunately, that's not actually the case. We invite porn viewers everywhere to consider all the women in the porn industry who are abused, drugged, and coerced into shooting sex on camera. And those caught in the sex trafficking industry and have had porn made of them against their will—they're directly hurt by the porn industry, too. Not to mention the thousands of personal stories we get from partners all over the world saying how pornography tore apart their once loving, honest relationship.
No matter what anybody says, the harms of porn go way beyond the viewer and their browser window.
What about the rationalizing argument, "It's a healthy, natural release for me!" Not exactly true, either. Pornography has been shown to actually rewire a viewer's brain and has been shown to become addictive and potentially lead to harmful, life-altering habits. The idea that porn is a healthy sexual behavior is perhaps one of the more twisted rationalizations of our day, one that science and research are constantly proving otherwise.
Like someone who chooses to cheat on their partner, watching porn doesn't only affect the one person doing it. There is a ripple effect that can happen because of one action.
Why Watching Porn Feels Like Cheating
Think about it this way: if you aren't okay with your partner going home with someone else, you shouldn't be okay with them watching porn. Watching porn can definitely feel like cheating.
More food for thought: if a partner in the relationship is actively fantasizing about, and getting turned on by, the naked bodies of countless others, how does that add to the close bond and intimate connection in an exclusive relationship?
Also, here's something else to think about. When someone is viewing porn, a pleasure chemical called oxytocin is released into the brain. Oxytocin is known to increase feelings of attachment, connection, and trust. Studies show that couples in a healthy and well-adjusted relationship exhibit much higher levels of oxytocin than those in a distressed relationship. Because the hormone is naturally released during sex, watching porn triggers the release of oxytocin as well, effectively bonding the person to that experience. Meaning, a porn viewer is bonding themselves to a sexual experience coming from a computer screen, not from their partner.
We don't know your definition of cheating, but when a person is sexually bonding to something other than their own partner, that sounds a lot like cheating to us.
Honestly, two people in a committed relationship is sexy. One person alone in front of their computer screen? Not so much. Bottom line: cheating doesn't have to be a physical act. It can be emotional as well. And when it comes to porn, it very easily leads to both physical and emotional cheating.
Love, sex, and intimacy are things that are best shared with no one (and nothing) else but your partner.

What YOU Can Do
Add your voice to this conversation by spreading facts. SHARE this article to help raise awareness on the harmful effects of pornography.