Many people contact Fight the New Drug to share their personal stories about how porn has affected their life or the life of a loved one. We consider these personal accounts very valuable because, while the science and research is powerful within its own right, personal accounts from real people seem to really hit home about the damage that pornography does to real lives.
Not every porn consumer will resort to taking and posting secret photos of their partner. Even so, the adult entertainment world normalizes otherwise toxic and sometimes illegal behavior.
FTND NOTE: If at any point in a relationship there is abuse and mistreatment involved, or you fear for your safety, get help immediately.
Hi FTND,
I'm reluctant to share but if it helps someone and I remain anonymous I will.
I consider myself a strong, independent and confident woman.
I chose not to date for a long time to raise my child and when I did I had a few obvious duds and moved on. Until this one guy, I thought at first he was not the right fit for me/my family but something about his kindness and gentle nature made me persist.
Things escalated quickly
It was a matter of weeks into dating that he said, "I've bought you some lingerie, try it on for me." I'd done this in long term relationships in the past to spice things up but never in the first few weeks of a relationship. I was immediately concerned.
When I saw what he bought I was shocked. It wasn't lingerie, it wasn't sexy—it made a mockery of my assets. I should have run but I thought I was strong enough I could get through this…after all, he bought it for me. He cares, right?
Related: My Partner Had A Second, Secret Phone To Hide His Porn Obsession From Me
His demands escalated from the lingerie to sex toys and watching porn or openly ogling porn performers and porn stores he followed on Instagram. Lingerie turned to the use of painful sex toys, turned to compromising sex acts, to being called a whore, slut, dirty b— in the bedroom…all for his pleasure. He was insatiable, and the more I performed, the more he seemed to need porn to fuel our sex life.
I left at least a dozen times but came back because he apologized, his gentle nature resurfaced and I believed that "ugly" phase was over…only to find we picked up where we left off.
The day I discovered his secret
The culmination came when I—with just a sickening feeling that something wasn't right—was looking in secret through his email and found he'd taken photos of me, posted them online and was promoting me as a type of sex slave on an adult website so that random groups of men could come and have sex with me. This was to take place when he wanted in order to fulfill his porn fantasy. He was obsessed with porn gang bangs and wanted me to experience this while he watched.
Related: True Story: A Hacker Secretly Streamed My Phone Camera To A Porn Site
I left. I'm safe now but I never ever thought the strong confident woman I know myself to be would ever find herself in the above scenario, ever. It's unbelievable and it all happened over a short period of time.
I thought I was strong enough to fight through what was occurring but instead it was eating away at me. Porn has warped that man's mind and hurt his abilities to have a fulfilling relationship. But it has not ruined me, I have healed and moved on. My value will never be compromised.
–J.

Porn fuels violence
We admire this Fighter's strength and resilience and encourage anyone who has personally experienced the negative effects of porn in their life to seek help.
If you are ever in a dangerous or abusive situation and fear for your safety, do not hesitate to leave and/or get help. Don't be afraid to call the National Domestic Violence Hotline at 1−800−799−7233 or visit TheHotline.org. You are not alone.

We're glad this Fighter was able to make the best and safest decision for herself to leave what had turned into an abusive situation before it got more dangerous. Too many have similar stories and don't feel they're able to get help.
It's entirely possible that her partner had violent and abusive tendencies before his habits escalated, though research shows how porn further fuels this kind of dangerous behavior.
Studies have shown that consumers of violent and nonviolent porn are more likely to use verbal coercion, drugs, and alcohol to coerce individuals into sex. [1] And multiple studies have found that exposure to both violent and nonviolent porn increases aggressive behavior, including both having violent fantasies and actually committing violent assaults. [2]
Related: 7 Things You Can Do If You're A Victim Of Deepfakes Or Revenge Porn
In 2016, a team of leading researchers compiled all the research they could find on the subject. [3] After examining twenty-two studies they concluded that the research left, "little doubt that, on the average, individuals who consume pornography more frequently are more likely to hold attitudes conducive [favorable] to sexual aggression and engage in actual acts of sexual aggression."
Of course, not every porn consumer is going to turn controlling, violent, or abusive. But that doesn't change the fact that pornography is saturating the world with a tidal wave of dehumanizing violence.
It makes no sense for our society to accept the messages of porn, while at the same time calling for full gender equality and an end of sexual assault. A large portion of the porn consumed by millions of people every day is reinforcing the message that humiliation and violence are normal parts of what sex is supposed to be. [4] It's wiring the minds and expectations of the upcoming generation, making it harder for many young people to prepare for loving, nurturing relationships [5] and leaving both women and men feeling like they can't express the pain it's causing them. [6] (See Why Porn Leaves Consumers Lonely.)
We exist to shine a light on these facts and share the hope of recovery available to anyone who wants to seek it for themself.
Need help?
For those reading this who feel they are struggling with pornography, you are not alone. Check out our friends at Fortify, a science-based recovery platform dedicated to helping you find lasting freedom from pornography. Fortify now offers a free experience for both teens and adults. Connect with others, learn about your compulsive behavior, and track your recovery journey. There is hope—sign up today.
FTND NOTE: If at any point in a relationship there is abuse and mistreatment involved, or you fear for your safety, get help immediately.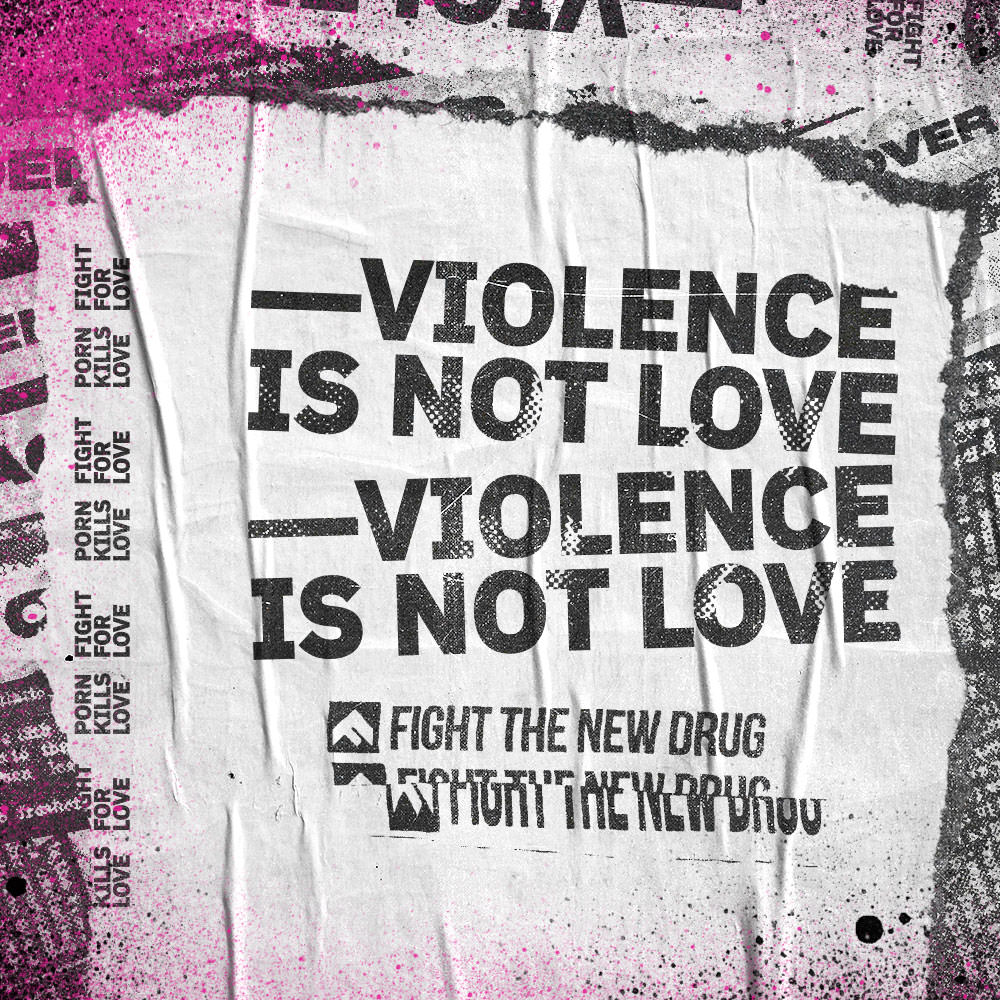 [1] Boeringer, S. B. (1994). Pornography And Sexual Aggression: Associations Of Violent And Nonviolent Depictions With Rape And Rape Proclivity. Deviant Behavior 15(3), 289–304; Doi:10.1080/01639625.1994.9967974; Check, J. & Guloien, T. (1989). The Effects Of Repeated Exposure To Sexually Violent Pornography, Nonviolent Dehumanizing Pornography, And Erotica. In D. Zillmann & J. Bryant (Eds.) Pornography: Research Advances And Policy Considerations (Pp. 159–84). Hillsdale, N.J.: Lawrence Erlbaum Associates; Marshall, W. L. (1988). The Use Of Sexually Explicit Stimuli By Rapists, Child Molesters, And Non-Offenders. Journal Of Sex Research, 25(2): 267–88. Doi:10.1080/00224498809551459
[2] Wright, P.J., Tokunaga, R. S., & Kraus, A. (2016). A Meta-Analysis Of Pornography Consumption And Actual Acts Of Sexual Aggression In General Population Studies. Journal Of Communication, 66(1), 183-205. Doi:10.1111/Jcom.12201; DeKeseredy, W. (2015). Critical Criminological Understandings Of Adult Pornography And Women Abuse: New Progressive Directions In Research And Theory. International Journal For Crime, Justice, And Social Democracy, 4(4) 4-21. Doi:10.5204/Ijcjsd.V4i4.184; Allen, M., Emmers, T., Gebhardt, L., & Giery, M. A. (1995). Exposure To Pornography And Acceptance Of The Rape Myth. Journal Of Communication, 45(1), 5–26. Doi:10.1111/J.1460-2466.1995.Tb00711.X
[3] Wright, P.J., Tokunaga, R. S., & Kraus, A. (2016). A Meta-Analysis Of Pornography Consumption And Actual Acts Of Sexual Aggression In General Population Studies. Journal Of Communication, 66(1), 183-205. Doi:10.1111/Jcom.12201
[4] Bridges, A. J. (2010). Pornography's Effect On Interpersonal Relationships. In J. Stoner & D. Hughes (Eds.) The Social Costs Of Pornography: A Collection Of Papers (Pp. 89-110). Princeton, NJ: Witherspoon Institute; Doidge, N. (2007). The Brain That Changes Itself. New York: Penguin Books; Layden, M. A. (2004). Committee On Commerce, Science, And Transportation, Subcommittee On Science And Space, U.S. Senate, Hearing On The Brain Science Behind Pornography Addiction, November 18.
[6] Layden, M. A. (2010). Pornography And Violence: A New Look At The Research. In J. Stoner & D. Hughes (Eds.) The Social Costs Of Pornography: A Collection Of Papers (Pp. 57–68). Princeton, NJ: Witherspoon Institute; Wolf, N. (2004). The Porn Myth. New York Magazine, May 24.