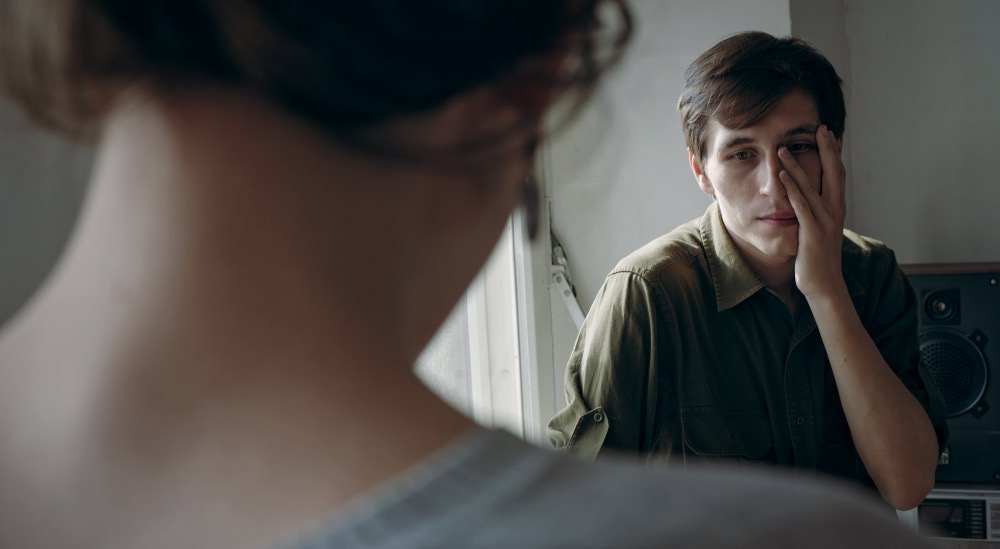 Many people contact Fight the New Drug to share their personal stories about how porn has affected their life or the life of a loved one. We consider these personal accounts very valuable because, while the science and research is powerful within its own right, personal accounts from real people seem to really hit home about the damage that pornography does to real lives.
This true story shows how painful it can be to have porn in a relationship. For the consumer, the pain of keeping porn a secret can be isolating, and for the partner, finding out about their secret habit can be devastating. Porn can tear apart relationships, but this story shows how mutual love and understanding can help to mend them if both partners are willing.
Pornography has long been a part of a vast majority of men's lives, including mine.
I was first exposed to pornography at the fragile age of 9 by a father who was all but present in my life the way I needed him to be. I began to view porn more frequently after that point and grew more curious. By the age of 14 or 15, I was watching porn upwards of 3 times a week, and it had become a sort of routine. This frequency continued until I was 24 and met my wife.
Related: What's The Average Age Of Someone's First Exposure To Porn?
At that point, I realized I didn't need that routine anymore, I had someone real in front of me who wanted me and loved me and I didn't need someone on a screen to make me feel something. About 3 months into our relationship, my wife left on vacation and I made a huge mistake, I watched porn and hid it from her. When she got back from vacation she was innocently using the computer and stumbled upon the sites I had visited.
She was crushed and heartbroken to find that I had been doing something that betrayed her trust in me and made her feel inadequate. I was heartbroken and disgusted by what I had done and swore to never do it again.

Fast forward 2 years into our relationship, and the same thing happened again, she had left on vacation and I had watched pornography again while she was away.
This time when she came home, there was no innocence in her looking through my history, it was to see if I had done it again. She found that I had, and that I had lied to her about it. Now, not only had I done something that I swore I would never do again and betrayed her trust, but I had blatantly lied to her about it. She could not even think about being intimate with me because any time she did she was reminded of what I had done.
Related: It's Okay To Not Be Okay: What Partners Of Porn Viewers Wish You Knew
Thankfully, with the help of counseling and complete honesty in our relationship, now I have stopped watching porn and am ready to make that promise—one that I can uphold for the rest of our lives.
We have 3 small children together, and I will be the one to break the cycle. I will not shelter my children from the existence of porn, but instead educate them on the harm it can cause to a relationship, and to themselves. I didn't have that growing up and maybe it would have made a difference, but ultimately the decision was mine and I was weak. I am stronger now and truly realize the damage that porn has already done in mine and my family's lives and that it is not something that I want or need in my life.
We all have to educate ourselves on the harmful effects of pornography and continue to speak up. Some people may say that my wife is weak because she didn't leave me after I made the same mistake more than once, but that couldn't be farther from the truth. It takes an amazingly strong person to love someone through their mistakes and be there when they need you, even when they have hurt you so badly.
My wife is a Fighter, and so am I.
–P.

Why This Matters
Ever heard the argument that porn isn't harmful to relationships, it's just that some partners are insecure with their significant other's habit and that is more harmful to relationships than porn ever could be? What do you think?
Let's entertain the argument for a moment. If porn weren't actually harmful to relationships, then the majority of available research would reflect that it is partners' insecurities that cause issues, rather than the porn itself.
So what do experts have to say?
Related: Is My Partner's Porn Habit Harming Our Relationship, Or Am I Just Insecure?
Allow us to introduce you to Drs. John and Julie Gottman, Co-founders of The Gottman Institute.
The Gottmans have conducted 40 years of breakthrough research with thousands of couples. Dr. John Gottman was one of the Top 10 Most Influential Therapists of the past quarter-century by the Psychotherapy Networker. He is the author or co-author of over 200 published academic articles and more than 40 books. Dr. Julie Gottman is a highly respected clinical psychologist, she is sought internationally by media and organizations as an expert advisor on marriage, sexual harassment and rape, and domestic violence.
Together, they are considered some of the most influential and brilliant world-renowned experts on relationships, and their resources are all about how to build and maintain successful marriages and partnerships.
So, you can see they're both experts. But how do they feel about the effects of porn in relationships?
In 2016, they released an open letter on pornography and relationships. In a nutshell, they have concluded that, "Pornography poses a serious threat to couple intimacy and relationship harmony."
Related: Renowned Relationship Therapists Drs. Julie & John Gottman Release "Open Letter On Porn"
From the letter: "Research on the effects of pornography use, especially one person frequently viewing pornographic images online, shows that pornography can hurt a couple's relationship. The effect may be true, in part, because pornography can be a "supernormal stimulus'…  In fact, use of pornography by one partner leads the couple to have far less sex and ultimately reduces relationship satisfaction."
The long-term studies paint a very different picture than what you might be hearing from pro-porn advocates. The preponderance of evidence from a dozen or more in-depth, longer-term studies consistently show porn consumption lowering relationship satisfaction, emotional closeness, and sexual satisfaction. [1]
Related: My Wife And I Loved To Watch Porn Together—Until It Ruined Our Intimacy
Let's take a look at some more info.
• Two highly respected pornography researchers from the University of Alabama, Jennings Bryant and Dolf Zillmann, studied the effects of porn and media for more than 30 years. Their findings conclude that consuming pornography can make an individual less satisfied with their partner's physical appearance, sexual performance, sexual curiosity, and affection. What's more, some individuals felt not just dissatisfied, but critical of these aspects of their partner.
• A 2012 study by Amanda Maddox and her team concluded that individuals who never viewed sexually-explicit material reported higher relationship quality (on every measure) compared with those who viewed the same explicit material on their own. [2]
• In one of the few studies to follow married couples and their pornography consumption for several years, researchers found that porn did, in fact, harm relationship quality and satisfaction. The researchers concluded:
"In general, married persons who more frequently viewed pornography in 2006 reported significantly lower levels of marital quality in 2012… Pornography's effect was not simply a proxy for dissatisfaction with sex life or marital decision-making in 2006. In terms of substantive influence, the frequency of pornography use in 2006 was the second strongest predictor of marital quality in 2012."
• A new study published in 2017 examined the impact of couples where one partner consumes more porn than the other—which is a pretty common pattern. The researchers concluded that "greater discrepancies between partners in pornography use were related to less relationship satisfaction, less stability, less positive communication, and more relational aggression." [3]
Related: How It Feels To Finally Be In A Relationship With Someone Who Doesn't Watch Porn
Study after study has shown that contrary to popular belief, porn itself is bad news for long term relationships. Not an unsupportive and porn-disapproving partner, but the porn itself. The majority of research reflects that porn negatively affects satisfaction within the relationship and ultimately can lead a person to withdraw from a loved one.
Relationships are all about being in love with an entire 3D person, not a tailored image or influencer. Sure, a partner will not always be up for sex like in porn, but real connection and real intimacy offer so much more. It's a risk, yes, to be vulnerable with another person. Sometimes even frustrating, as no partnership is perfect. But where porn is easy, relationships are rewarding.
Need help?
For those reading this who feel they are struggling with pornography, you are not alone. Check out Fortify, a science-based recovery platform dedicated to helping you find lasting freedom from pornography. Fortify now offers a free experience for both teens and adults. Connect with others, learn about your compulsive behavior, and track your recovery journey. There is hope—sign up today.
Get Help – For Partners
If your partner is struggling with porn, you are not alone—know that there is hope, and there is help. As you navigate this difficult situation, there are supportive communities and resources available to you. Below is a non-exhaustive list of several resources for those experiencing hurt because of their partner's porn consumption. Note that this isn't a complete resource list.
Disclaimer: For those who may find themselves involved in this sensitive situation, their responses can differ. This is why resources need to fit the specific needs of whoever is seeking them. Some of these resources are gender-specific, others are religiously-affiliated, others use a variety of approaches. Fight the New Drug is a non-religious and non-legislative awareness and education organization hoping to provide access to resources that are helpful to those who need support. Including this list of recommendations does not constitute an endorsement by Fight the New Drug.
If this article inspired you to have a conversation with your partner or someone else about porn, check out our step-by-step interactive conversation guide, Let's Talk About Porn, for tips.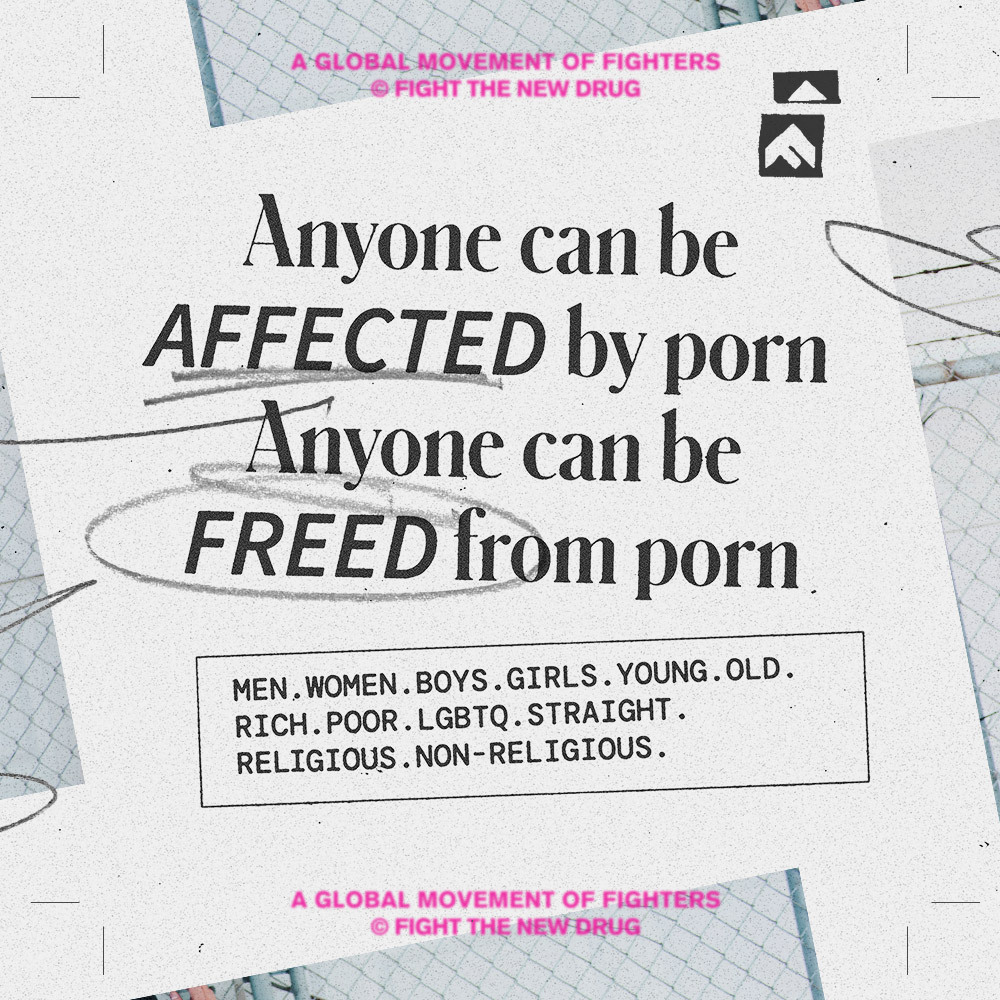 [2] Maddox, A. M., Rhoades, G. K., & Markman, H. J. (2011). Viewing Sexually-Explicit Materials Alone or Together: Associations with Relationship Quality. Archives of Sexual Behavior, 40(2), 441–448. http://doi.org/10.1007/s10508-009-9585-4
[3] Willoughby, B. J., Carroll, J. S., Busby, D. M., & Brown, C. (2016). Differences in pornography use among couples: Associations with satisfaction, stability, and relationship processes. Archives of Sexual Behavior, 45, 145-148, doi: 10.1007/s10508-015-0562-9