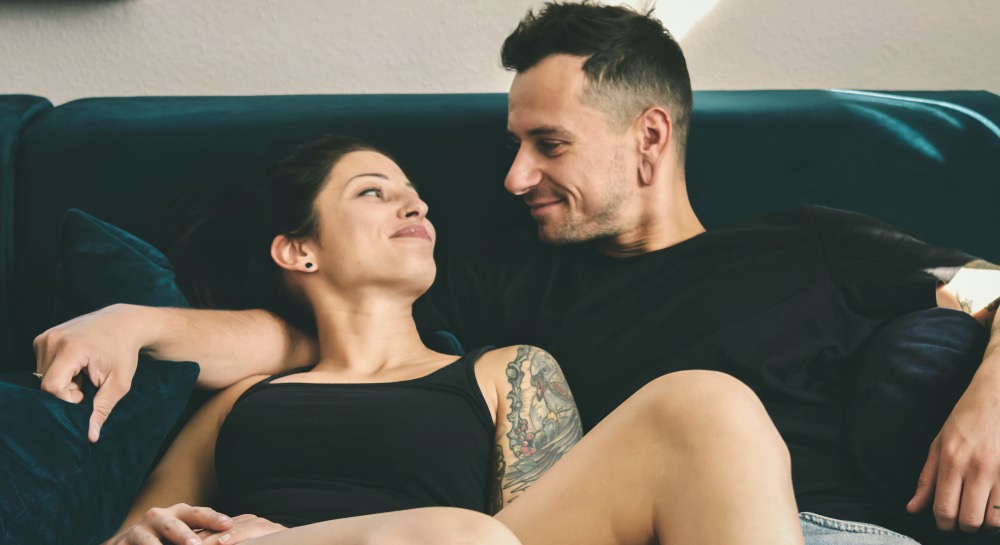 This article contains affiliate links. Fight the New Drug may receive financial support from purchases made using affiliate links.
Many people contact Fight the New Drug to share their personal stories about how porn has affected their life or the life of a loved one. We consider these personal accounts very valuable because, while the science and research is powerful within its own right, personal accounts from real people seem to really hit home about the damage that pornography does to real lives.
We recently received this true story from a woman whose marriage has been completely revived as a result of porn leaving the relationship. Both her and her husband are feeling better than they have in years, all because porn is no longer a factor in their connection. Some stories, like this one, show how much more vibrant relationships can be when it's just the two partners focusing on each other, without porn as the third wheel.
Hi FTND,
It's been a few months since my husband quit watching! I'm SOO proud of him. I feel like there's a new depth to the intimacy between us since he quit. We communicate so much more. We are more confident with each other. We are more relaxed during sex. It feels like there's a spark there, which we hadn't felt in a long time!
Your articles helped him to really commit to quitting his pornography compulsion. THANK YOU, FTND!!! We also went to marriage counseling, and that helped us open our communication a bit more. He's more comfortable talking to me about his struggles, like if a surprise advertisement came up in his Facebook feed, or if it came up on a customer's website, or if something else triggered him.
Related: 5 Reasons Why Real Love Will Always Be More Satisfying Than Porn
He told me how those triggers are just like this pathway, I imagine it like Chutes and Ladders, where one little thing triggers it and it's so easy to go all the way and have a complete relapse. He talked about your articles about how porn rewires your brain, and he said that it was really spot-on for how it feels, and that's cool because it seems like something he had no idea how to put into words, regarding why it was nearly impossible to control his triggers or urges.

He first became hooked to porn when he was 12. And since then, until now anyway, his longest time without pornography was just a few weeks or months, but those times were few and far between. He never felt like he had truly overcome it…until now. I see such a dramatic difference between now and when he was in the middle of his struggle.
He doesn't spend so much time hiding from me, and he's not as secretive with his electronics. I actually trust him again, and I definitely didn't before.
Related: Anti-Porn, Pro-Love: What Fight The New Drug Is Actually Doing To Make A Difference
It feels so good to be the only person my husband has eyes for, and to know that I'm the only one who is sexually satisfying him. I have never doubted that he loves me, but I have always had this deep insecurity that I was just not enough for him. And now…well, now I feel like I am. I feel so much closer to him than I did when his pornography struggle was at its worst.
If he can overcome it, I know other people can cut pornography out! He's a real-life success story! He wasn't sure if he would ever be able to have long-term success with quitting pornography, and I have witnessed firsthand that those who struggle who have been doing this for 10+ years (in my husband's case, 14!) absolutely can overcome this if they're willing to commit to it.
–T.

Why This Matters
We love stories like this! Humans are wired for emotional and physical connection to other humans, and relationships can be lived out in the healthiest of ways when trust and genuine intimacy make up the main foundation. The fight for love and the fight against porn may be difficult, but it's worth it.
We stand for authentic relationships. We stand for love. You with us?
Need help?
For those reading this who feel they are struggling with pornography, you are not alone. Check out our friends at Fortify, a science-based recovery platform dedicated to helping you find lasting freedom from pornography. Fortify now offers a free experience for both teens and adults. Connect with others, learn about your compulsive behavior, and track your recovery journey. There is hope—sign up today.