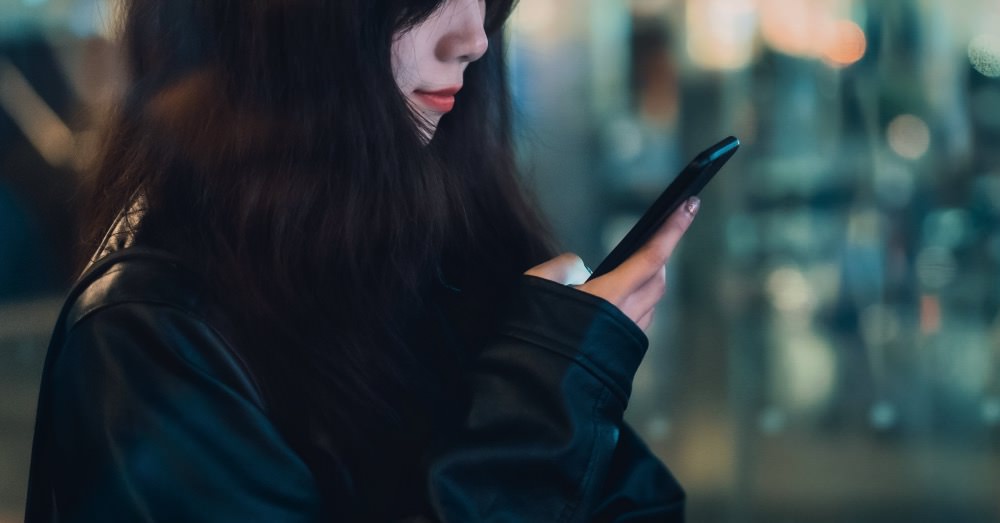 Think you know the risks of watching porn? 
Porn is a human problem. It can affect anybody, anywhere around the globe, and the consequences can be heartbreaking. For a minute, let's put aside the "usual" problems that are closely associated with watching porn—like the personal costs, the damage it can do to relationships, the physical issues it can cause, the links to human trafficking, and violence—that are just some of the troubling issues that go hand-in-hand with porn.
Every single one of these problems is pretty serious and demands our attention and awareness, but sometimes they can also feel a little bit distant, like a big societal issue that we're interested in helping but think is too massive and far-away to feel like we can really have a real impact. (Of course, that's not always true because there are tons of ways that every one of us can make a difference, even if it's just helping to stop human trafficking by taking pics of your hotel rooms when you travel.)
Related: Watch Out: How Internet Hackers Blackmail And Extort Porn Site Visitors
If hearing the personal effects of porn doesn't inspire you to quit watching, maybe the technological effects might. And for those of us who are committed to fighting porn, if taking a stand against sexual exploitation can seem distant or difficult to explain, these issues can be a way to start a real and productive discussion with someone who doesn't think watching porn is something that negatively affects them. After all, technology is something we can all identify with, whether we're completely digitally savvy or not, right?
The reality is, there are a ton of problems with porn even aside from the deeply personal stuff. These issues don't always have a human face, but they're important reminders of why watching porn is taking a risk in our technological age.

Most porn sites aren't secure
Your browser—Chrome, Safari, Firefox, etc. (we would say Internet Explorer but really who uses that anymore?)—broadcasts all sorts of information that can be used to identify you as you surf the web. As you click around the internet, you're leaving your tracks, sometimes called "footprints" or "fingerprints," all over the pages you visit. Ever wondered why you start to see sidebar ads and suggestions of things that you were recently shopping for online? It's because websites track, share, and use your online activity to more effectively advertise to you as a consumer.
Generally, the internet runs on a system called HTTP. Basically, it's the standard way that information is transferred on the internet. HTTPS, on the other hand, is a newer system that encodes data and makes it a lot harder for hackers to steal information. Think of the S as an abbreviation for "secure."
Related: How To Report Child Sexual Abuse Material If You Or Someone You Know Sees It Online
Most porn sites, especially free ones, don't use the newer and more secure HTTPS system. This means that any browsing on these sites isn't secure, and activity can be more easily seen by hackers, even those that are not very sophisticated.
Not only does this mean that hackers can see the sites you visit, but even more importantly, that they can see any passwords, credit card information, or personal data that you submit. This is pretty obvious stuff that is best kept private, but there's no real way to do that on free porn sites. 
Public Wifi is worse
On a public wifi network, no matter where, it doesn't even take a good hacker to steal private data. It's clear that the popularity of porn in our society has spread out of locked bedrooms and into public spaces, like coffee shops and libraries. Considering almost all public libraries and cafes offer free internet access to visitors these days, issues with porn in public has become more and more frequent.
Related: How My Secret Porn Habit Led To Getting Sexually Exploited At 13 Years Old
But what these public consumers may not know is there are pre-made tools that can make it easy to steal private information, and public networks are generally pretty insecure. That means any data that's transmitted across the network can be easy to exploit, as if we needed another reason to understand that watching porn at work or anywhere else is a really bad idea.

Private browsing? Not so secure.
If private browsing sounds secure, well, it isn't.
Private or incognito modes won't keep data any safer than regular old browsing, and while clicking into these modes will stop your browser from keeping track of cookies and history, it won't hide anything from an internet service provider, employer, or government agency. In fact, incognito mode does virtually zero to stop URL tracking, and at best your address bar won't auto-complete to something embarrassing, but advertisers and data brokers still get the information, explains privacy researcher Tim Libert in an interview with Motherboard.
Related: Child Sexual Abuse Images Were Reportedly Found On Bitcoin's Blockchain, But What Does That Mean?
"I have no idea what, if anything, they do with it—but it's all sitting in a database somewhere," Libert said.
So if you or someone you know thinks that watching porn in incognito mode is totally safe from hackers, steering them in the right direction is a good way to start a conversation about the dangers of porn.
Popups and ads are the worst
Everybody hates popups, but they're not all created equal. Porn sites are packed full of intrusive ads that give hackers a window into your computer if you click on them, and sometimes you don't even have to do that. In some of the worst cases, these popups and ads can hide what's called "ransomware," which lets hackers encode data or lock devices until the user pays a fee, a ransom, to get the hackers to back off.
Ask your friends how they'd feel about that, and maybe they'll be open to hearing a little bit more about how porn is harmful to more than just electronic devices.
Related: Apple Fights Child Abuse Images By Scanning Users' Uploaded iCloud Photos

How this directly impacts you
The truth about the modern internet that just about anywhere you go, you're being tracked and digitally watched. Not necessarily always for malicious purposes, but because web developers, including porn-site developers, have become reliant on these third-party tools to increase the functionality of their sites.
The porn sites might not always be interested in saving or collecting viewers' data, but they have access to it. One major site's policy states that "…does not record its unregistered users' IP addresses or activity." So while the actual porn sites (who want to keep your business by maintaining your privacy) may not be the potential threat, it's the data brokers and web trackers/hackers that could build a detailed profile of the porn you watch.
Regardless of if you're staying away from porn for the personal or the technological negative effects, the truth remains the same: porn is harmful and research is proving it. Keep it real and kick porn to the curb.